Gujarat is admired for its radiant and vibrant culture. The attires that women wear in Gujarat are so colorful and lively that these can leave anyone flattered with their glances. Saree and Chania choli are two most common outfits women prefer there. And when someone mentions sarees in Gujarat then the first thought travels your mind is Patola sarees.
Patola sarees are made in Patan, Gujarat. And these are made from our all-time favorite, silk. Gujarati women, commonly, have a distinct style of draping a saree, known as "front pallu style" or "seedha pallu style" in which they pin the pallu to the shoulder towards the front and tuck it to their waist on the other end. And few women prefer to wear the saree in a falling pallu and other draping styles.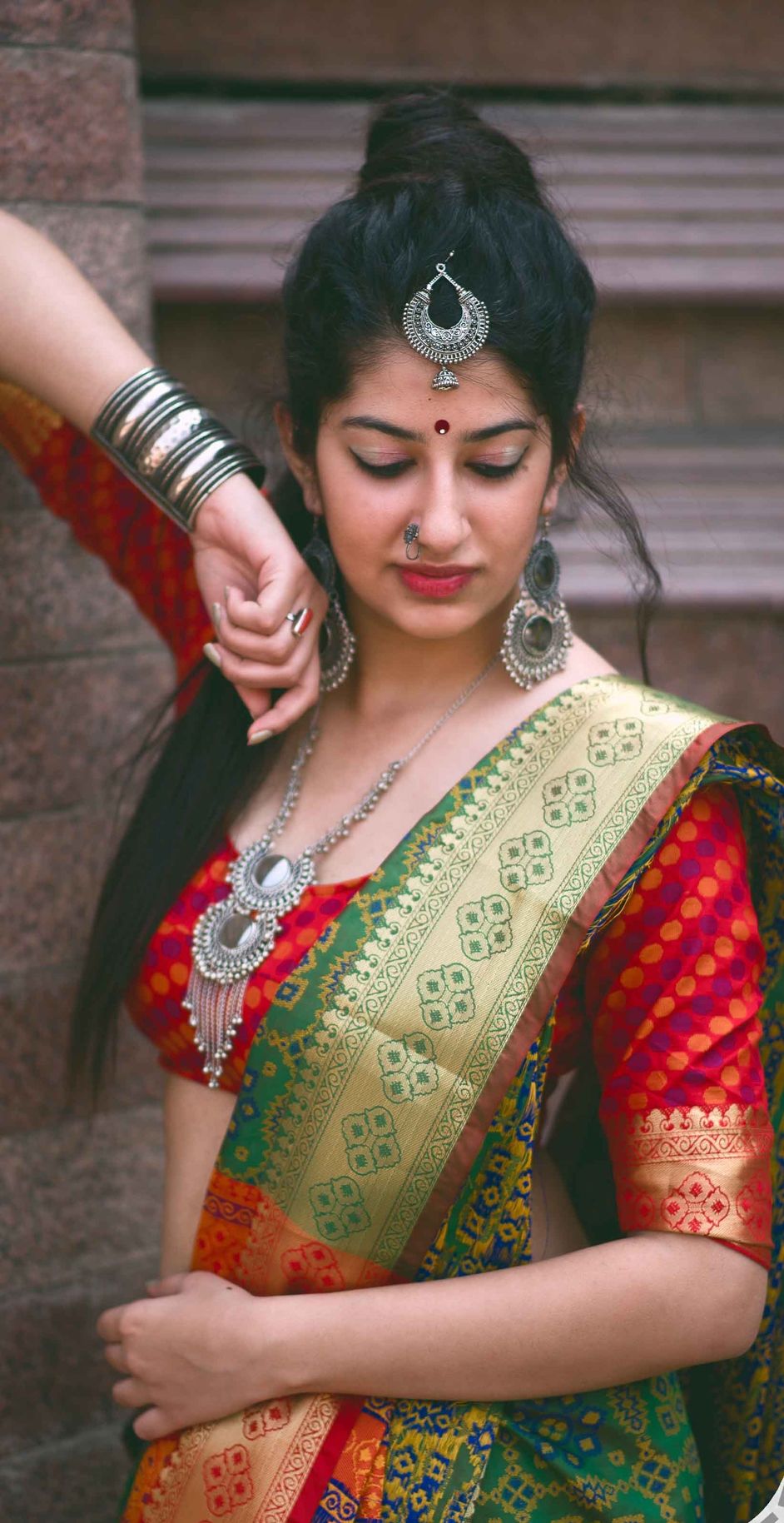 It does not make any difference whichever style they choose to wear, saree always looks stunning when it is richly handcrafted, when it is Patola silk saree. The gleam and shine with soothing texture of the saree can leave you mesmerized. These sarees are an ultimate and comfy go as all-season wear and all-occasion wear.
We have placed together some of the most glamorous Patola sarees for you from our Indian wear collection. So that you can check out our fashion mania. And you can add more glamourous outfits in your trousseau.
So, stick to the blog and keep exploring!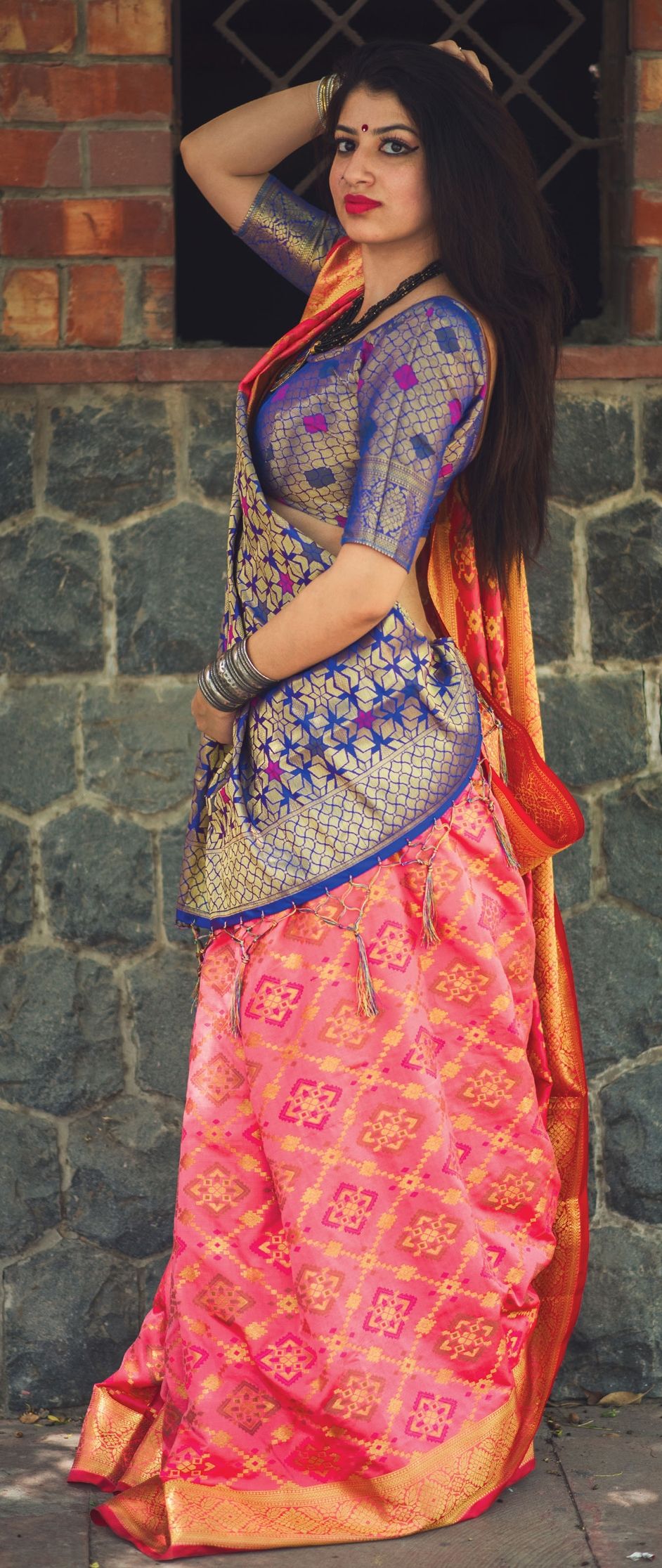 Check this out, one of our bestsellers, gorgeously woven pink saree with broad gold embroidery and perfectly contrasted purple pallu and choli. This will go perfectly for all the traditional occasions.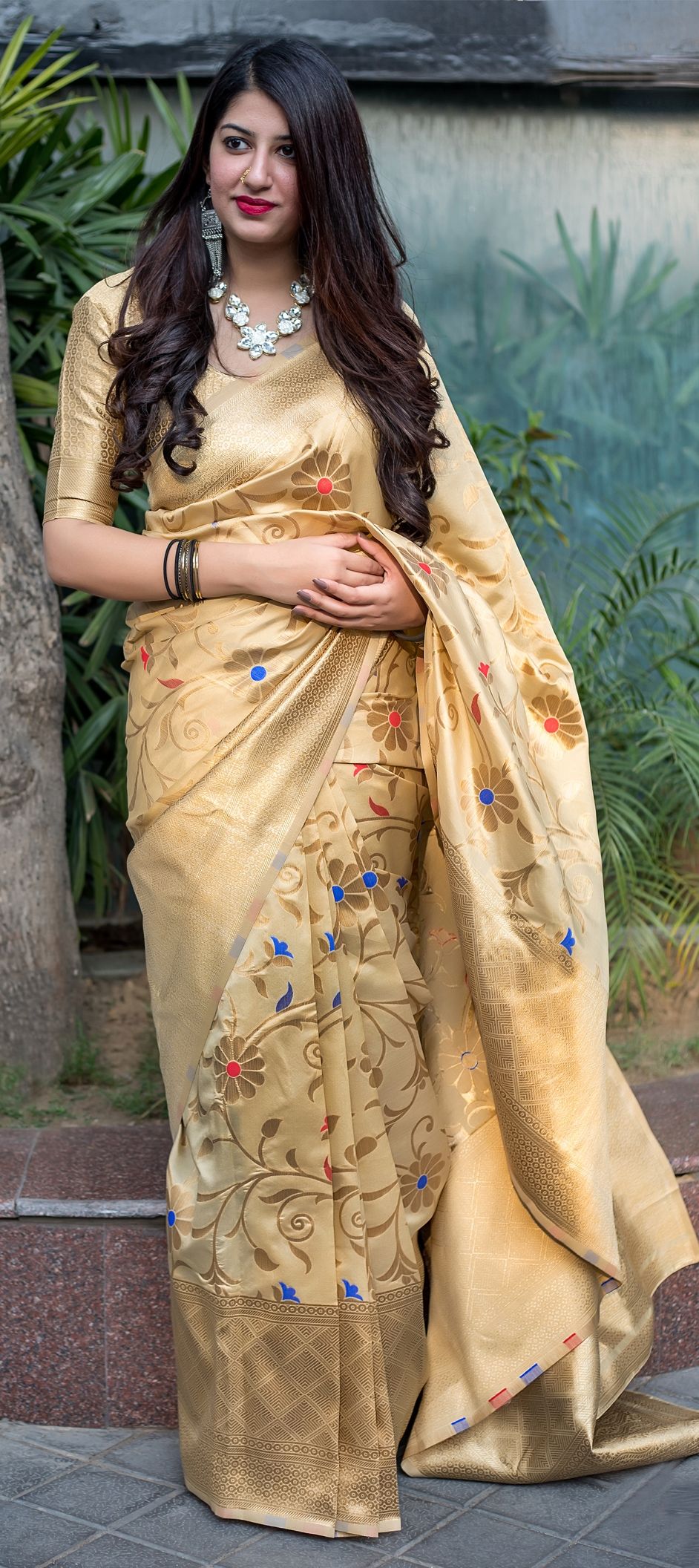 Another beautiful beige saree in Patola silk, beautifully woven in lush embroidery and dense floral motif. Does it make any difference if you not drape your saree in proper Gujarati style, I guess no, until you look beautiful in falling pallu and saree looks graceful.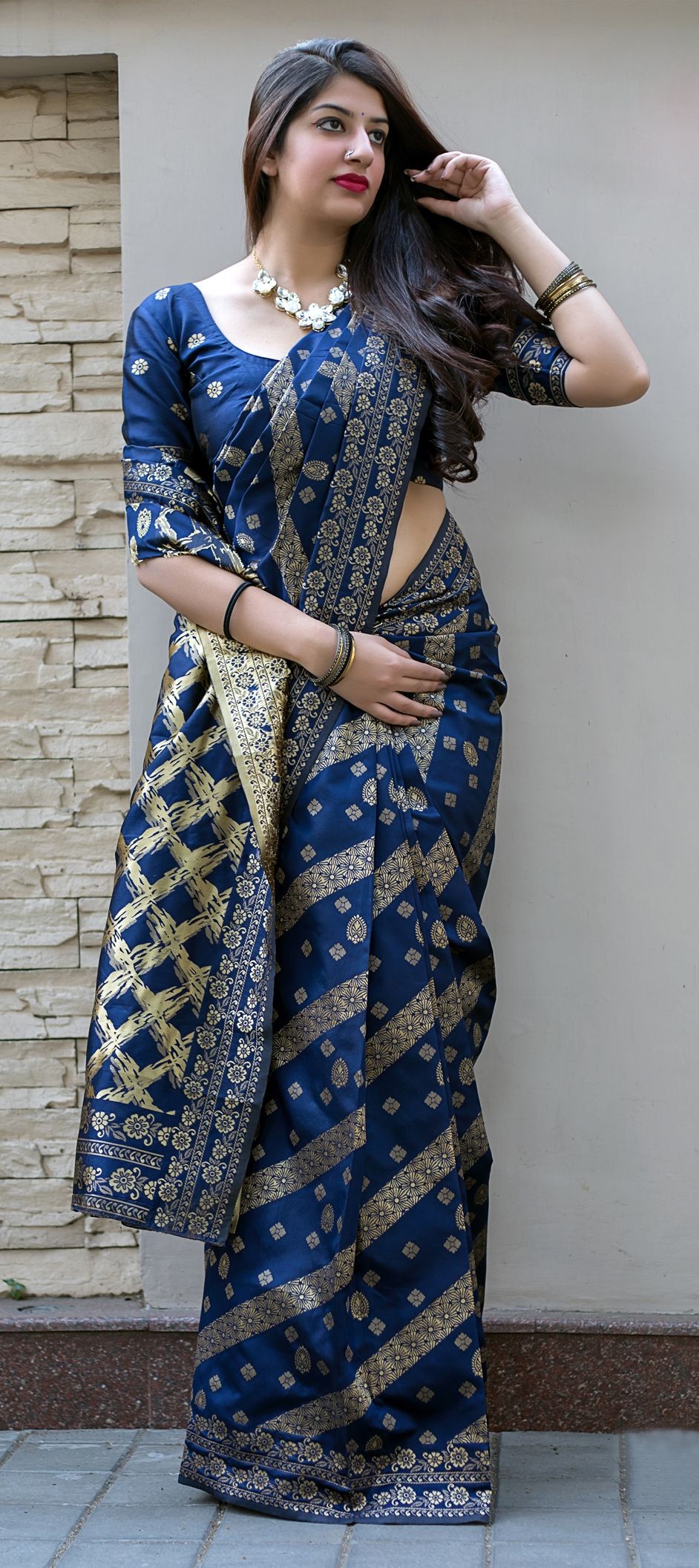 This one is loved by many. Well, it is an absolute beauty in gorgeous color combinations of navy blue and golden motifs. And the way she has draped her saree in pleated back pallu style, don't you think it is making the whole glimpse of the saree even more elegant? The color is radiant but still perfect to welcome the spring.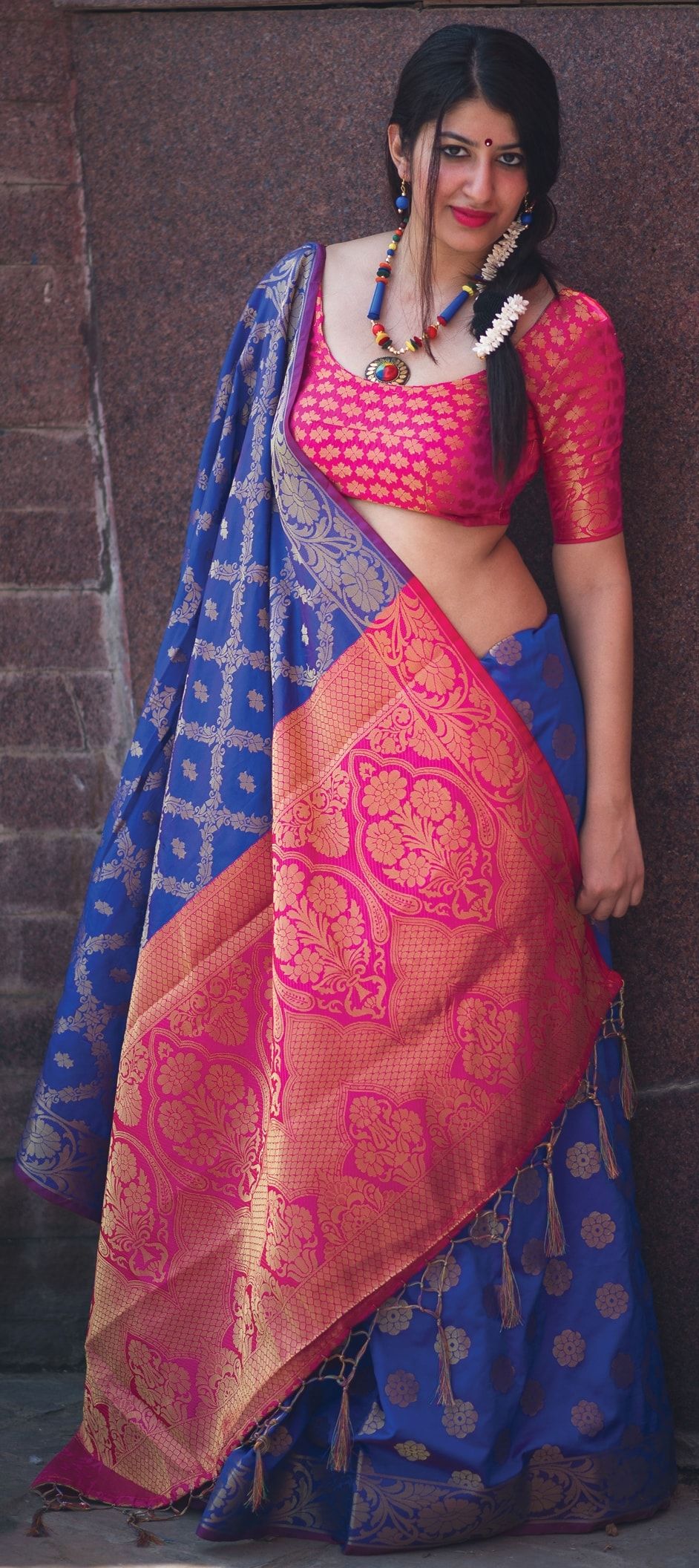 This is perfect traditional type. Blue saree woven in golden and magenta motifs and paired with a lush magenta blouse will be a perfect choice to be draped in family wedding.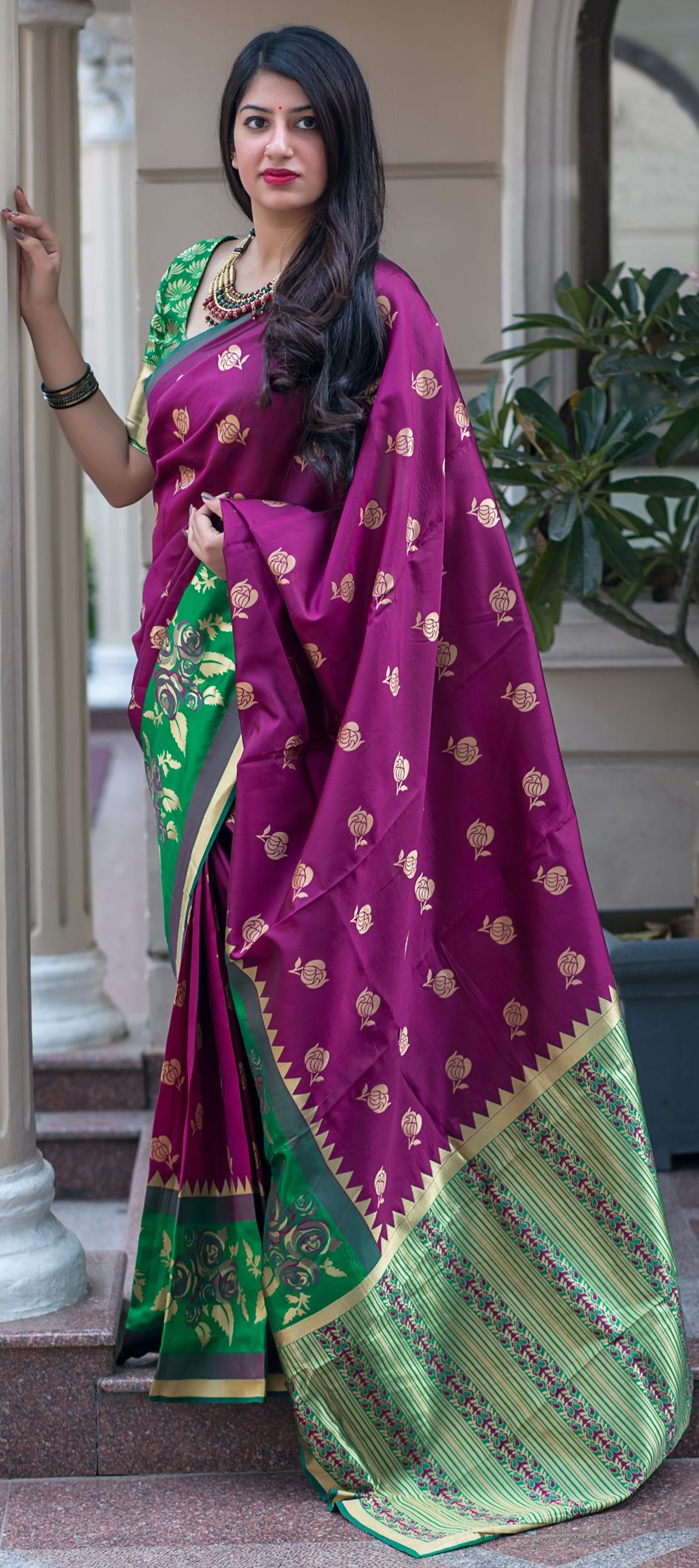 Pink color of this saree is unmatchable when combined with green color and beautified with golden floral motifs. Now this a modish cum traditional Gujarati saree which will perfectly jazz up a party.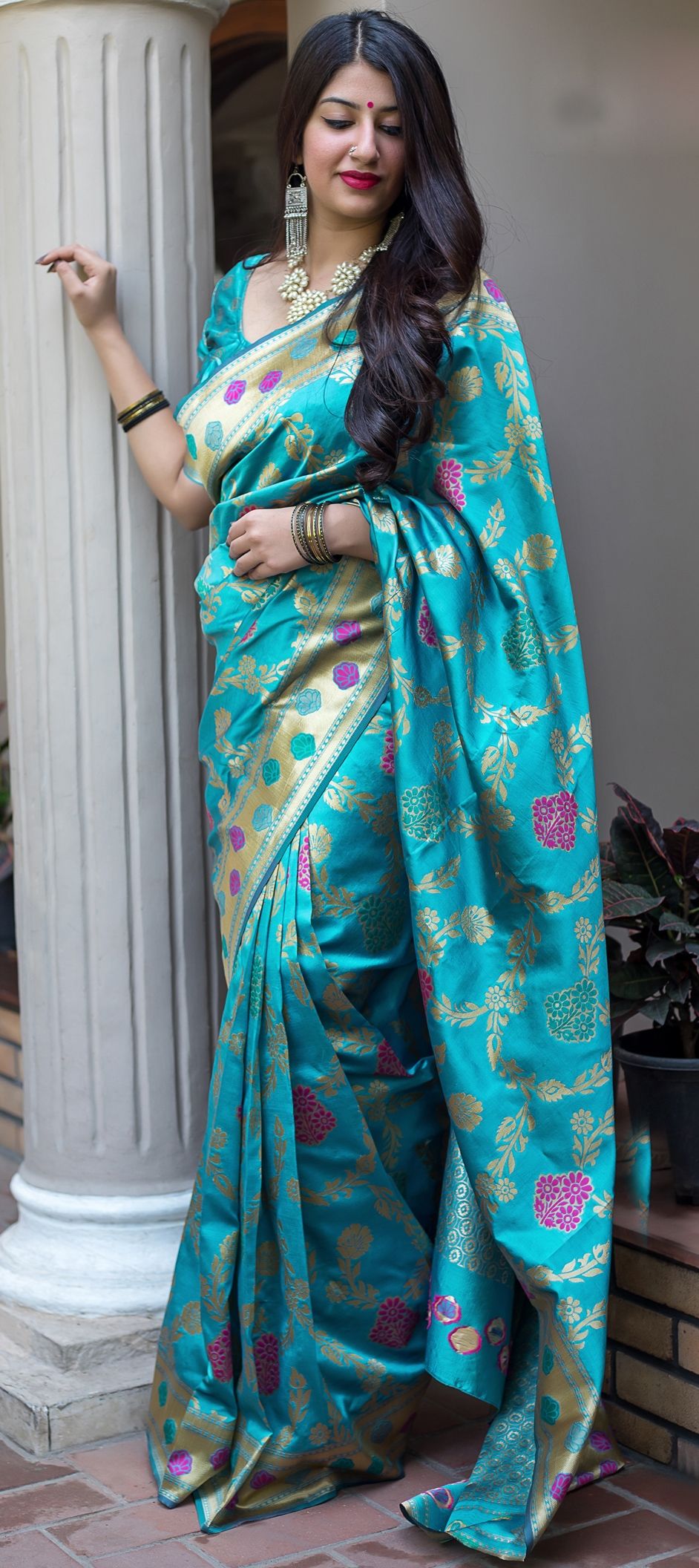 An absolutely stunning turquoise blue saree to complement your summer wedding season. Bold golden embroidery with green and pink floral motif on saree, providing it a lush look.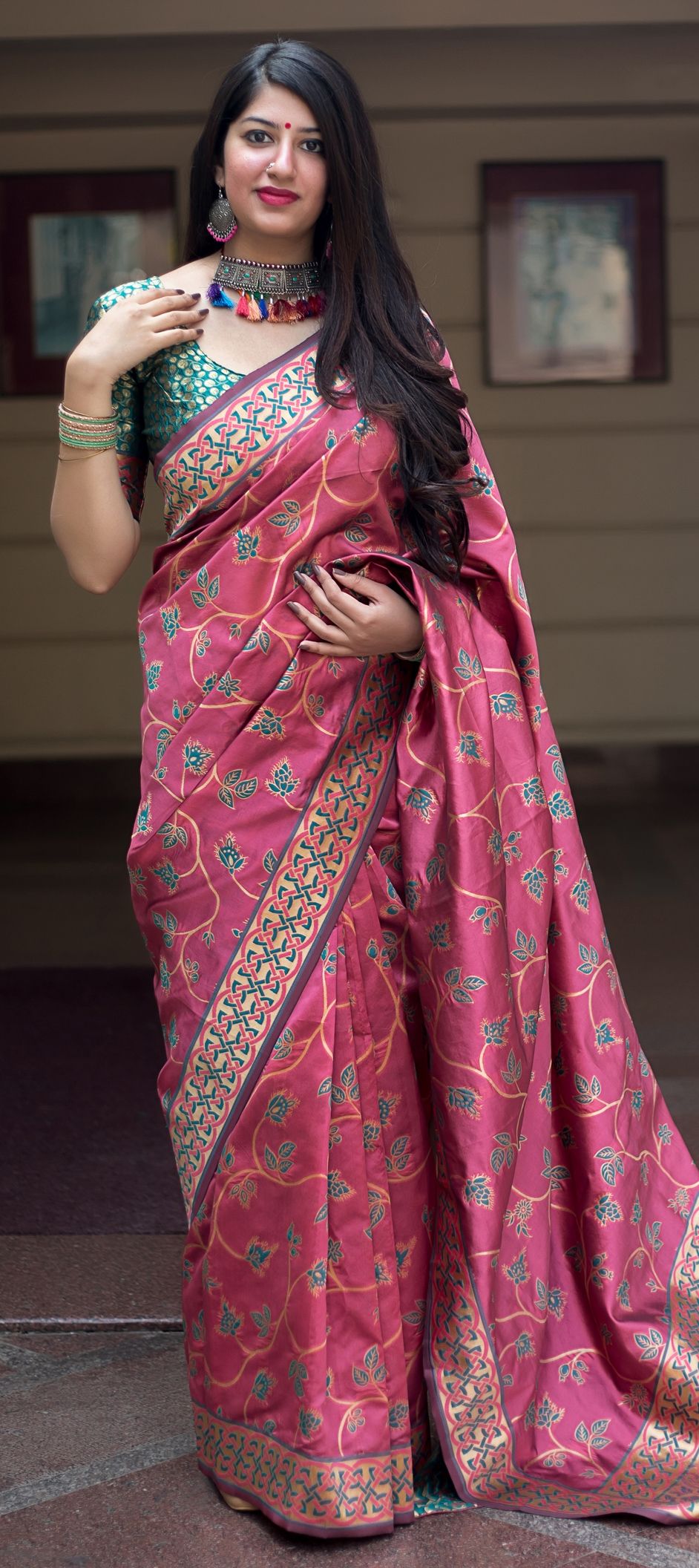 Subtle dusky rose-pink saree in gorgeous green and golden floral motif with similar woven embroidery and spotlighted with green blouse will beautifully suit you in any party and soothing color of the saree will make your day when you'll drape it.
Gorgeous grey saree woven in golden embroidery and embellishments complemented with blue and pink woven roses. A subtle and elegant match for every-season party wear.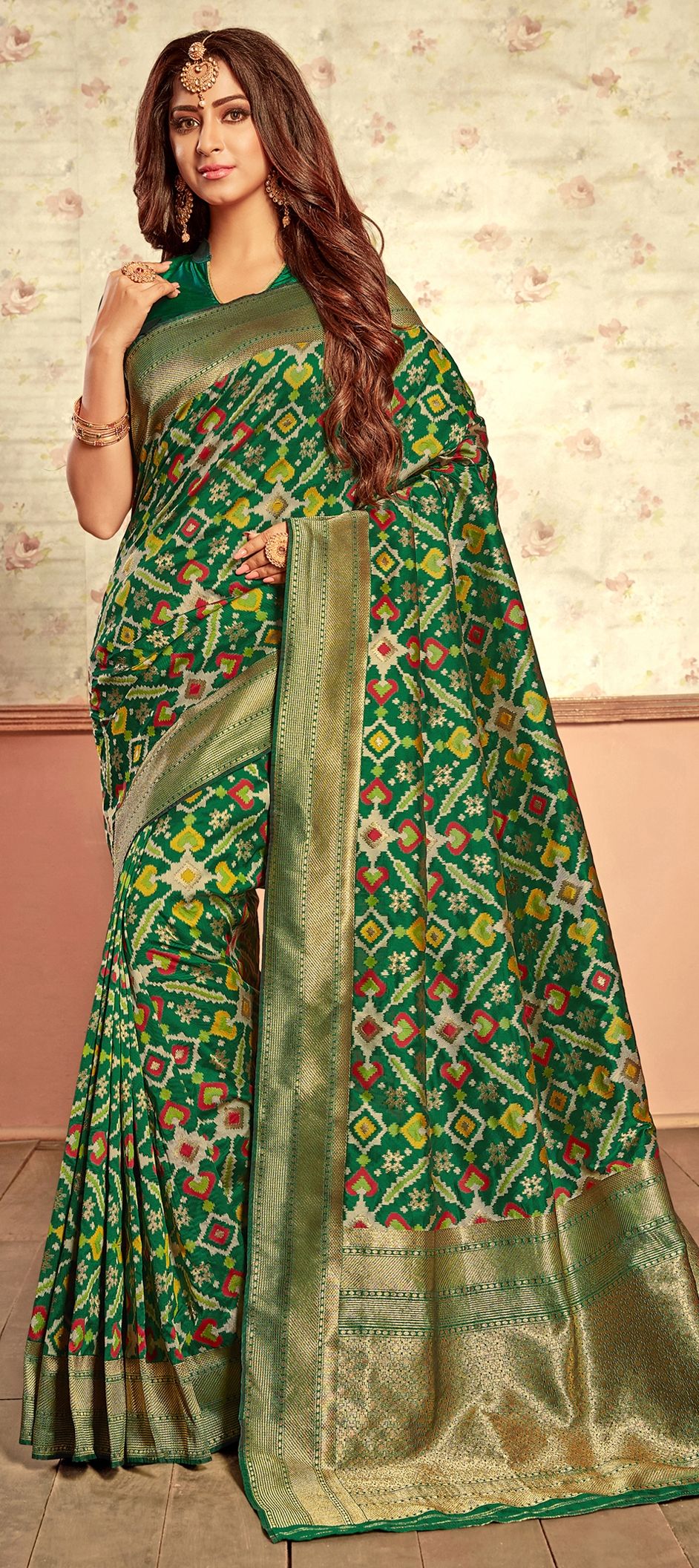 This one's ideal Gujarati saree, perfect radiance of green color blended with golden woven embroidery and multi-color printed pattern complementing the saree. An exemplary saree to be draped on any traditional occasion!
So, this was our look book featuring some of the best Patola silk sarees for every occasion from our Indian wear collection. Try any of these and we are sure you are going to leave everyone mesmerized with your looks. We celebrate "sheer beauty with elegance" and we always try to bring subtle creations of ours for you, so that you can embellish your trousseau. For exploring more new outfits, keep checking our blogs…