You want to look nothing but dapper on your wedding day. You walk miles before you nod to the best wedding sherwani that brings charm to your personality. You search through every nook and corner to decide on your wedding décor. However, it all starts with choosing the right sherwani for the perfect groom.
Let us take you through a few men's wedding sherwani designs that are trend-worthy and could save you the legwork.
Pastel Sherwani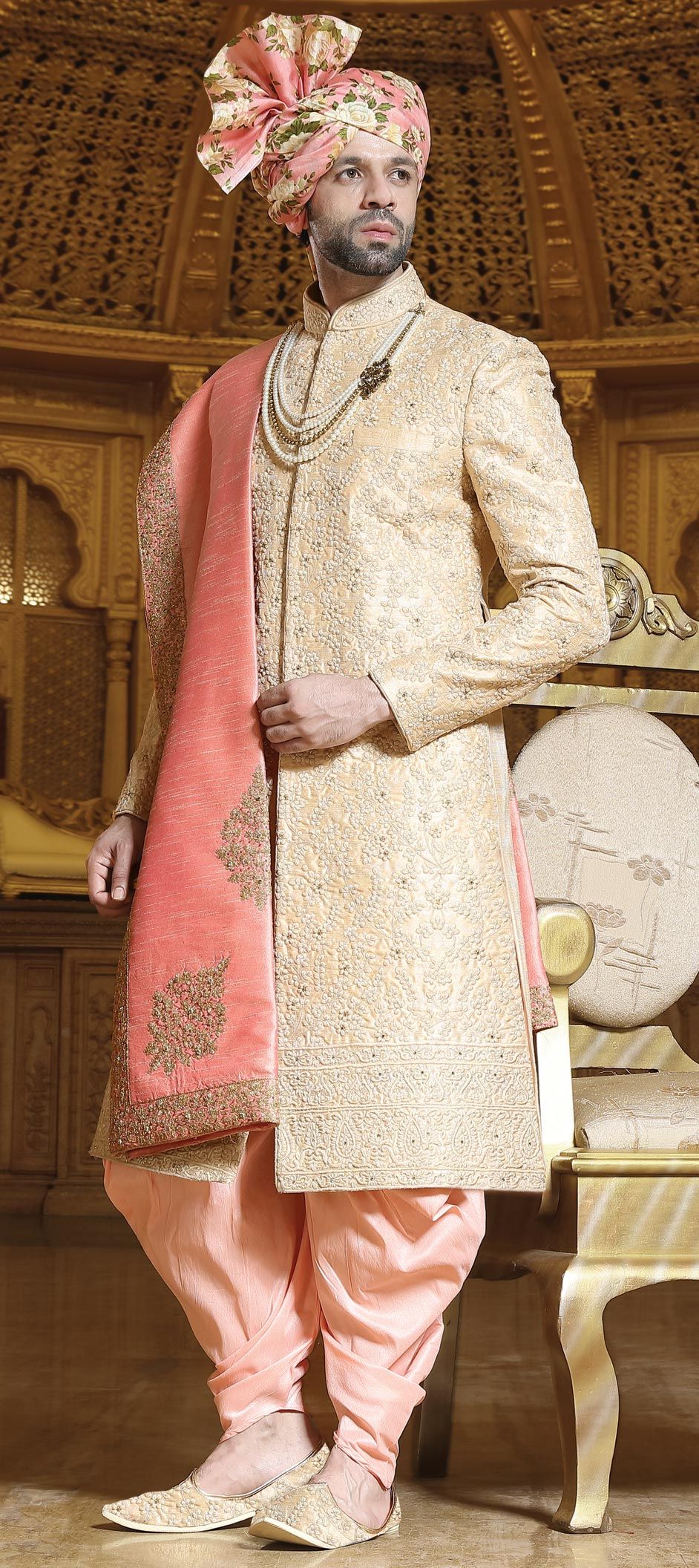 Pastels stay in vogue whatever the case. Make an entry donning a soothing pastel sherwani that is sure to turn all heads to you. It depends on you to consider baby blue, peach, pistachio green, or the trendy suave pink. Pastel shades bring a modish touch to your outfit, and you exude elegance wearing it. Keep the day fun with complementing accessories.
Floral Print Sherwani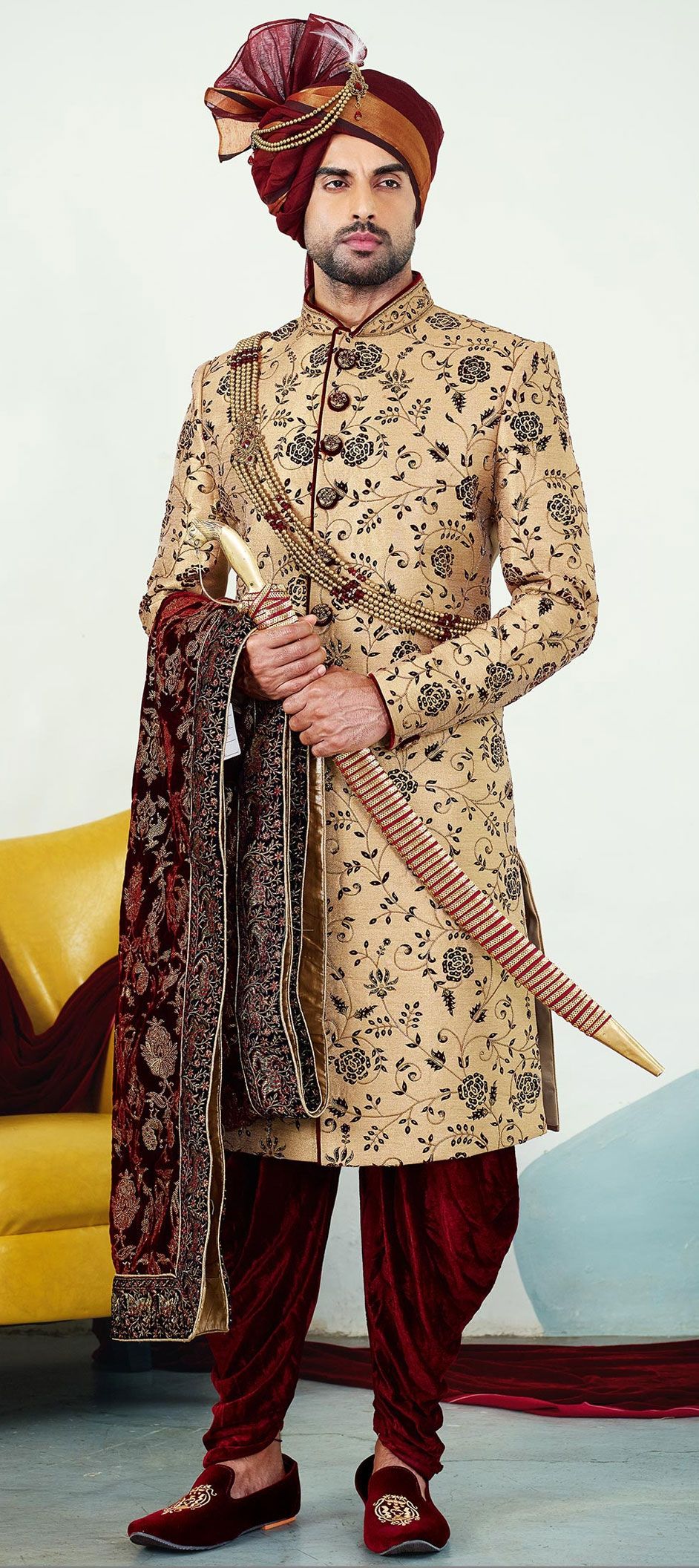 Men have evolved their style by including floral prints in their wardrobe. Take an edge over your pals and don a floral print sherwani at your wedding. You're sure to earn laurels for your choice – from your friends and specifically from the bride. Choose the colours and pattern that makes you look comfortable yet stylish.
Embroidered Sherwani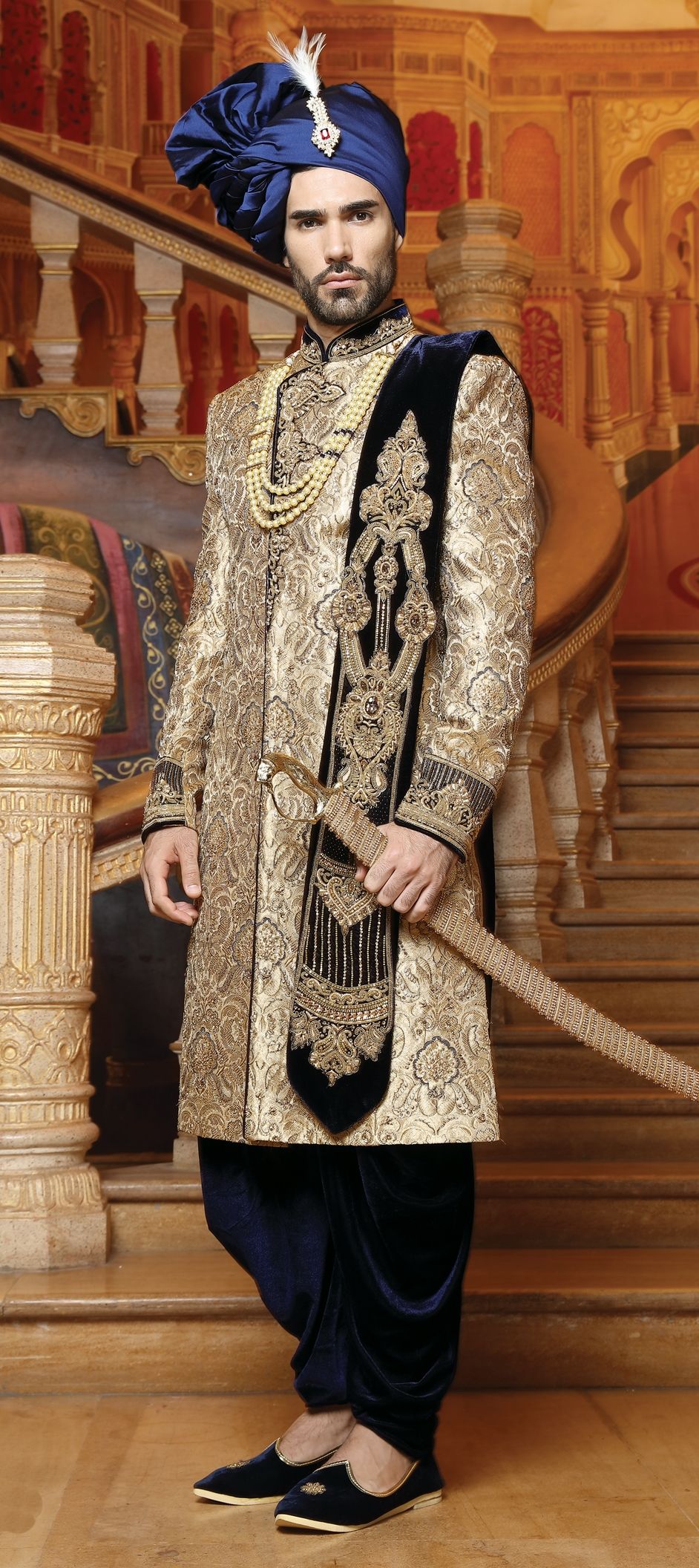 Royalty speaks for itself! Wearing an embroidered sherwani on your wedding can make you feel elated. The richness comes from its fabric and elegant colours. There's more! You can accessorize your outfit with the best of jewels, turban, and pocket square. And, you complement your bride's ensemble by pairing in similar shades. Does that make you the perfect couple already?
Jodhpuri Sherwani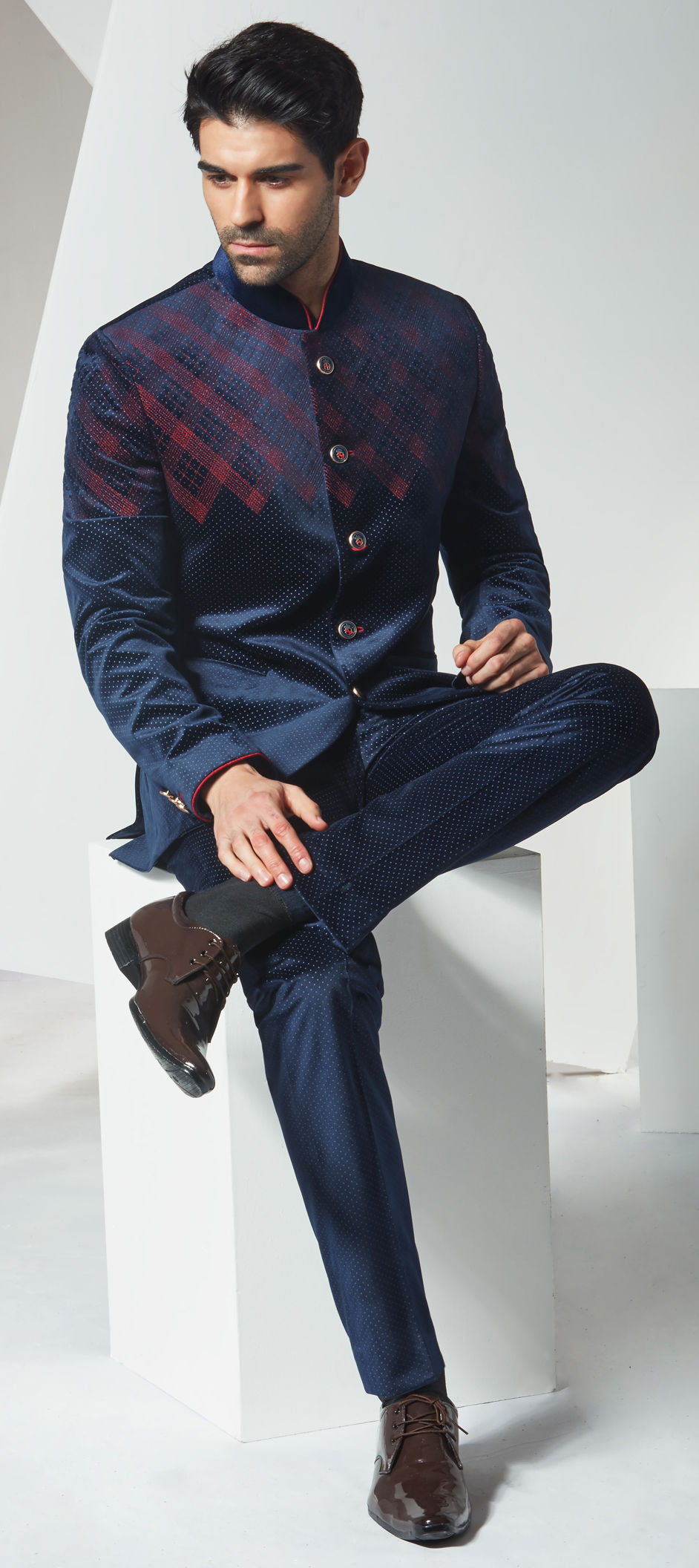 How about taking your wedding vows in a traditional Jodhpuri sherwani? All the glitters surround you with sparkling gems and jewels. Not to mention, the grace of the sword around your waist. Wait, there's more – you can choose from a variety of shades that perfect the royalty element. And, a complementing turban changes the style game altogether. This is your day to stand out as a dapper groom.
Indo-western Sherwani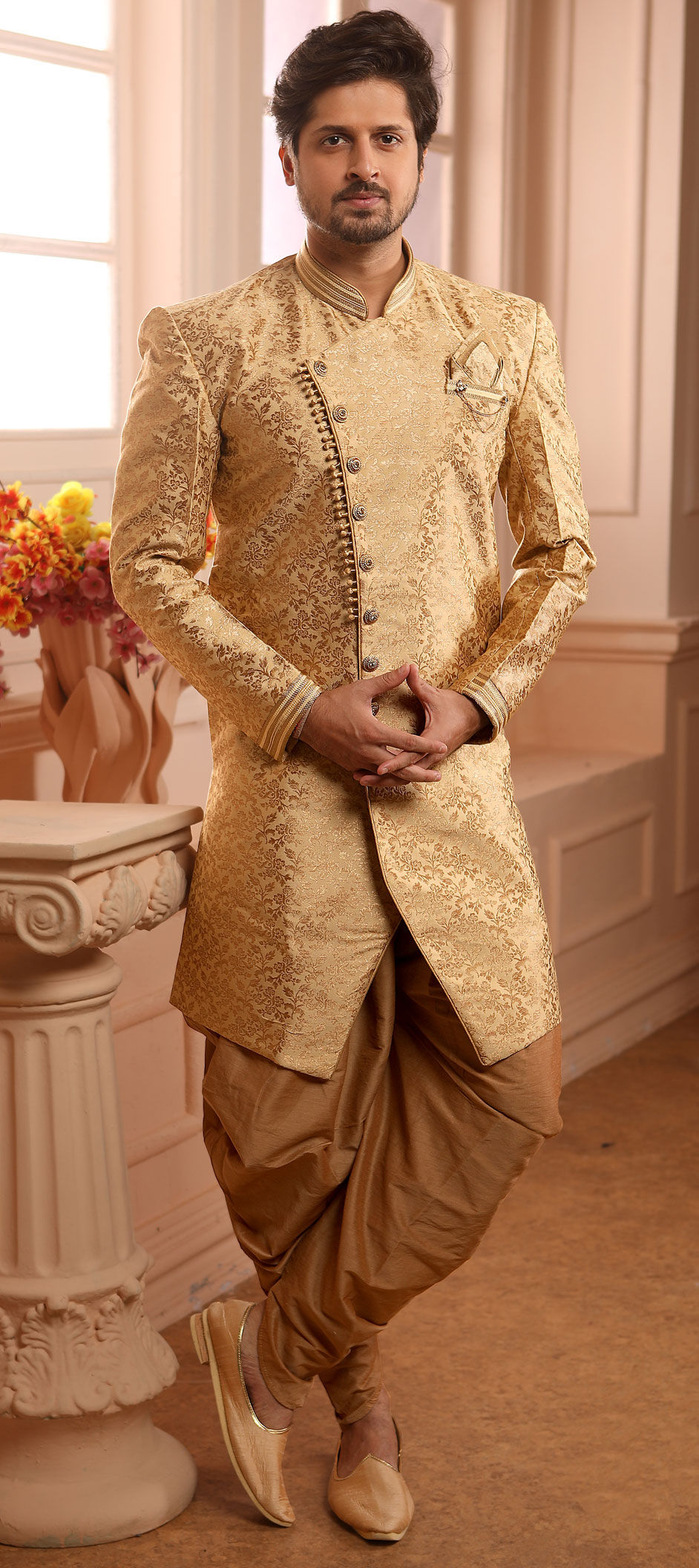 If you're looking to buy men's sherwani, pay heed to the indo-western collection for sure. This ethnic wear lets you experiment with your outfit choices. Indo-western sherwani boasts broad scope, and you can consider it for several wedding functions. The market is flooded with suave styles and colours in the range of dhoti and kurta. You should look that perfect groom on whom the girls have got a crush.
Velvet Shawl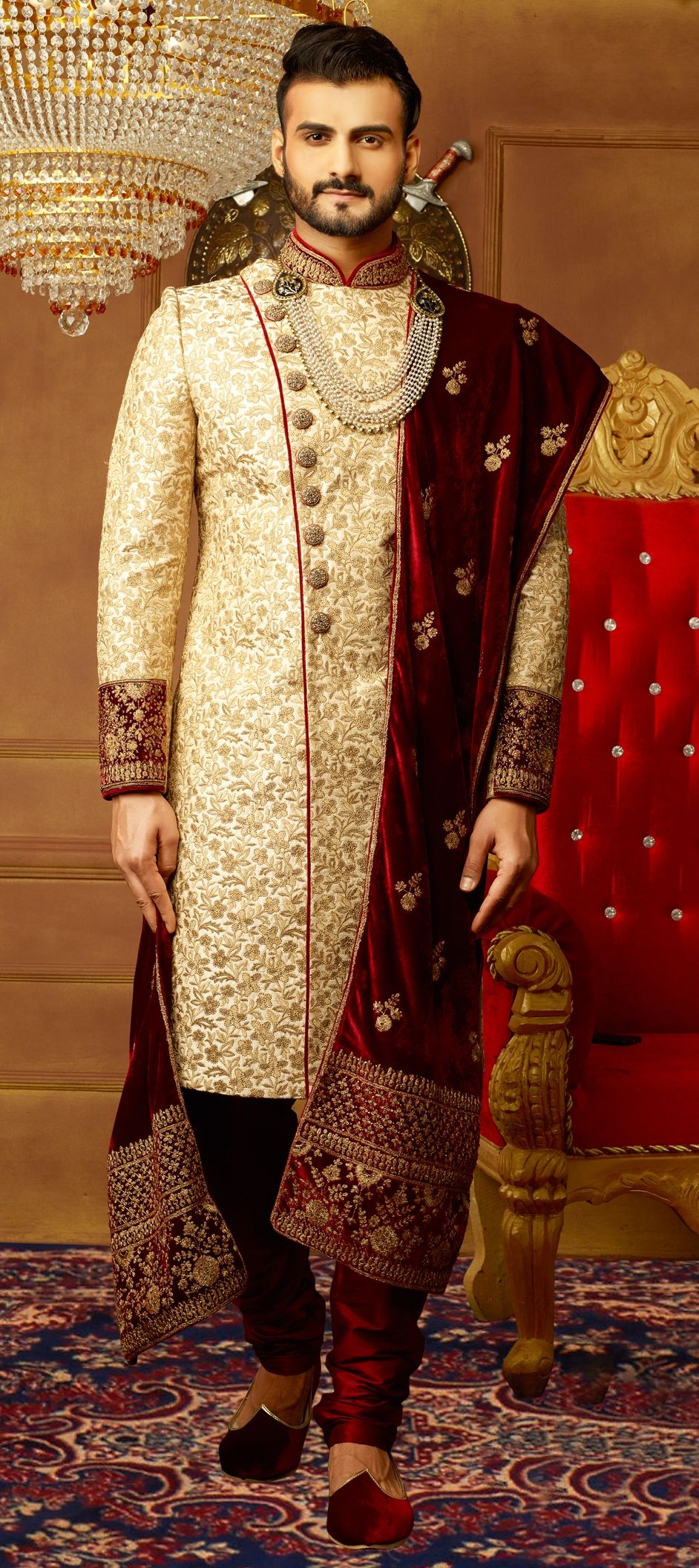 Not just kings, but the grooms are also profuse in decorating their wardrobe with velvet shawls. Be it your wedding day or other grand celebrations; you accentuate your look wearing a velvet shawl. If you haven't tried it yet, your wedding day is the perfect occasion to make it the outfit of the day. Just go for it!
Now you know what to wear on your wedding day. You can mix and match these options to create the perfect outfit you have in mind. And if you're still juggling between the designs and prices, let Readiprint Fashions help you out. You can buy wedding sherwanis and other wedding outfits at friendly prices. It's your day, and only the groom gets to decide his wedding ensemble.