Linen, a fabric made from the fibres of flax plant, is laborious to manufacture but valued for its absorbent quality as well as the coolness and freshness that it provides in hot weather. Linen textiles appear to be the oldest in the world. The textiles in linen weave texture, even when made of cotton or any other non-flax fibres are also referred to as linen. Linen Fabric is smooth to touch, have high natural lustre and most importantly it can absorb a fair amount of moisture without feeling unpleasantly damp to the skin.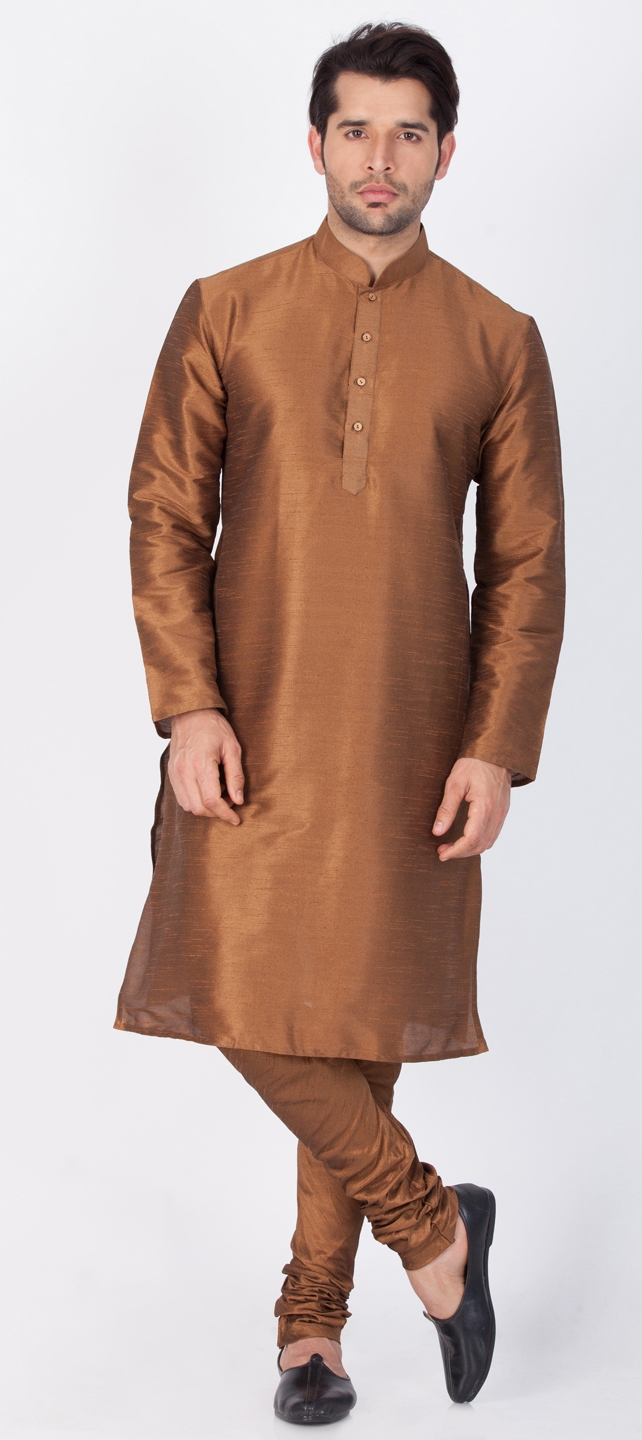 Linen is a popular fabric all across the world and countries like India have fully realised how these properties make it a good dress material to be worn as a fashion wear in sweltering hot weather of the Indian subcontinent. Designers have come a long way and traditional as well as contemporary clothes are made from this amazing fabric. One of the most popular traditional attires worn by the Indian men is Kurta Pyjama and Linen Kurta Pyjamas have found their place in men's wardrobe as they are the most comfortable to wear and never fail to cast an impression of elegance and grace in a stylishly traditional way. This kurta can further be styled by wearing a Nehru jacket over it. Traditionally, linen kurtas are a preferred choice in white but with changing trends these kurta pyjamas are available in array of colours.
Linen Kurta Pyjamas are the most preferred in the summer season and what better way to present oneself on Eid, which falls in the month of summer when the agonising heat of the sun is at the peak and the only traditional wear which will survive in this hot weather can be linen. Eid is the time to rejoice and create many new memories with one's near and dears. It is time to enjoy and celebrate with a sumptuous feast and dressing up in a traditional manner as prescribed in holy Quran, is customary. It is expected of men to be dressed in Ethnic Kurta Pyjama and a cap as a head gear. Linen Kurta Pyjamas are the best choice in this weather, which along with preserving traditions keep the new fashion trends in mind.
We at Indian Wedding Saree are always making an endeavour to offer you something new and exciting which would add more fun to your festival celebrations. We have premium collection of Eid Special Linen Kurta Pyjamas especially designed and styled to make your Eid a very special one. We have them available in variety of colours and our designers have put their heart and soul to come up with newly styled kurtas, embellished with thread work or Chikankari. We know white is your favourite as this pristine festival gets more pious and pure with these white coloured kurtas but that does not mean that other favoured colours are any less. This is the most authentic ethnic wear collection in plain solid colours or the rich embroidered ones with a woven jacket.
Browse through our exquisite collection and celebrate Eid in style and panache.