Banarasi silk sarees have always been an epitome of consummate craftsmanship. An ideal go to for all festivities and parties too, as a Banarasi silk saree can accentuate your looks into multiple times. A Banarasi saree is the attire that magnifies the beauty of Indian ethnic wears and a must in your Indian saree collection. Banarasi silk saree provides for luxuriance and stateliness with extraordinary glances.
Banarasi sarees are embellished with Mughal motifs such as ornate swirls, intertwining floral and paisley designs. These Indian sarees are adorned and woven with gold and silver brocade or zari, sheer silk and precise embroidery. The colors and fabric of these sarees are radiant and soothing at the same time. Falling pallu of the saree is enhanced with gold work, dense woven-designs and lush handcrafted motifs.
A Banarasi silk saree always stays voguish. A stylish blouse is all you need to excel the beauty of the saree. These days there are multiple patterns available to design your blouse and honestly, a stylish design can elevate the look of the saree and a shoddy design can spoil the prettiness of the saree.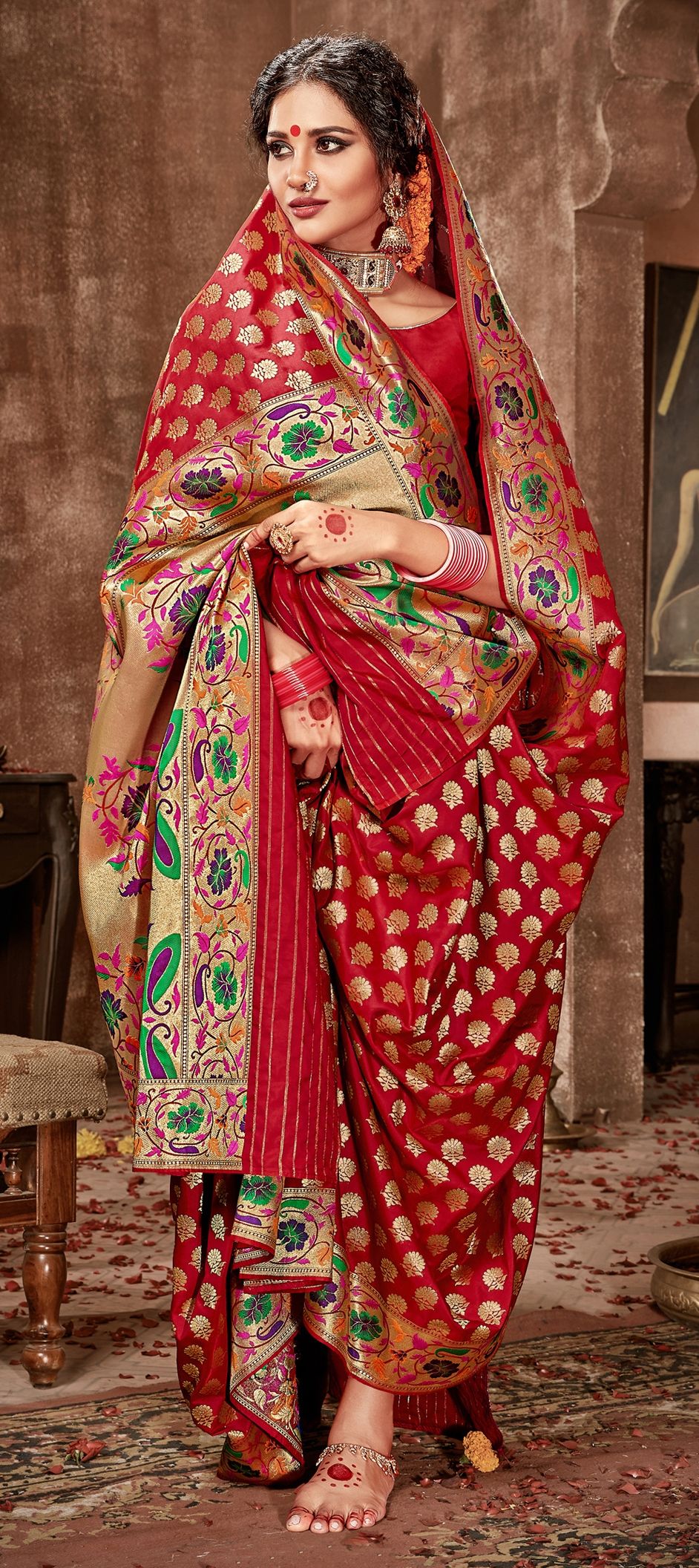 A bridal or wedding saree collection seems to be incomplete without the elegance of Banarasi silk sarees. Nowadays Banarasi silk sarees are also getting trendy among Bollywood celebrities as the subtle touch of intricately handcrafted sarees enriches the lavish looks. The opulent and exemplary embroidery is the major fascination in these sarees.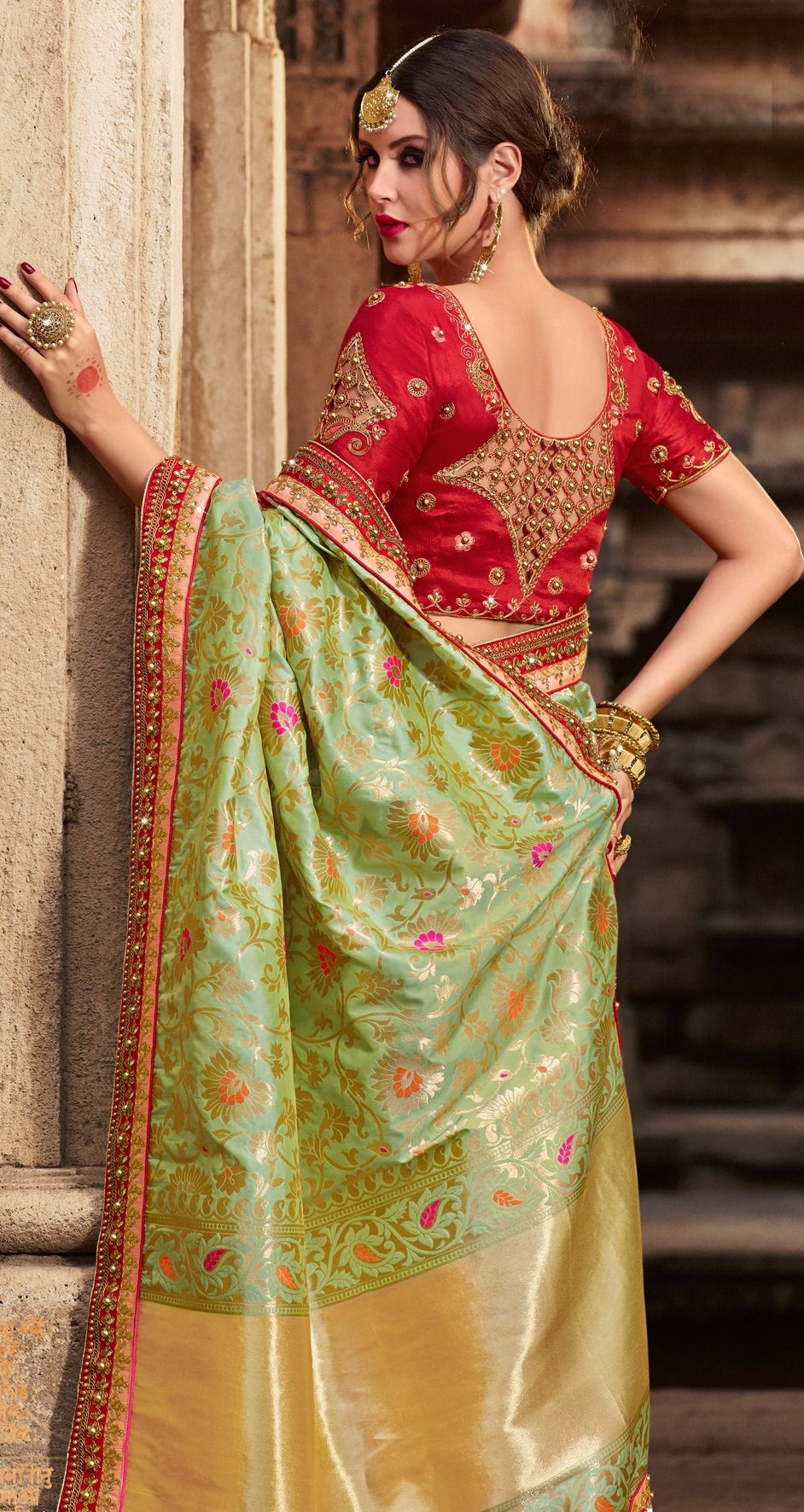 These days online shopping sites are also insisting on Indian ethnic wears especially ones in traditional styles as women get more attracted towards the densely crafted beauteous wears. But the difficult choice to make comes there when every online store does not meet the quality expectations and customer has to choose genuine one. That is why most of the customers browse clothes online shopping sites just to check the latest fashion trends.
Our online store, Indian Wedding Saree, will be worthy option for your time and money. We offer a wide range of products and our first concern is to provide supreme quality products.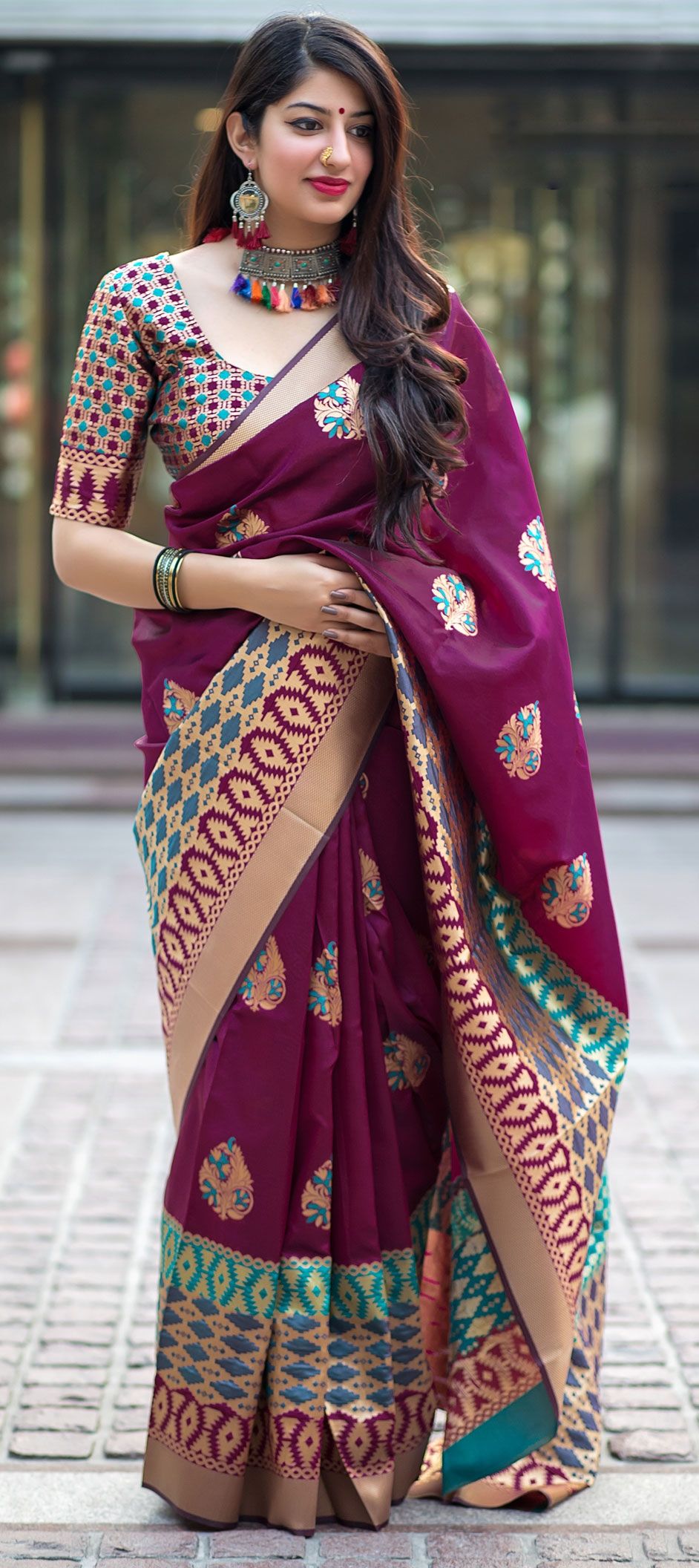 Every day we add a new range of products after studying the latest trends in the market. We enable varieties in colors & patterns and we cater for everyone's requirements as we provide an affordable price range with ample options and varied categories with exclusive offers and discounts.
Whether you are looking for an embroidered saree, a woven saree or a beaded saree, we have all the options available for you in our Banarasi silk saree collection. So, add vibrance and gracefulness to your wardrobe with these aesthetic sarees. Furthermore, we provide for customization in the product as per your requirements. We assure we will add to your happy shopping experiences with our Indian wear collection.