Handcrafted and sheer handloom sarees in vivacious colors can win the hearts of many. The classy and stately looks of the saree with supreme handwoven quality flashes our traditional ethnic richness. Blended in cotton and silk threads, these Indian sarees are popular for subtle elegance and lavish looks.
A handloom saree is a manifest in any woman's closet as the gracefulness and delightfulness of these Indian sarees is unmatchable with any other ethnic wear. Multiple designs and numerous motifs embellish the glances of these sarees. These sarees are not only a perfect call for traditional occasion but for a party or a wedding too.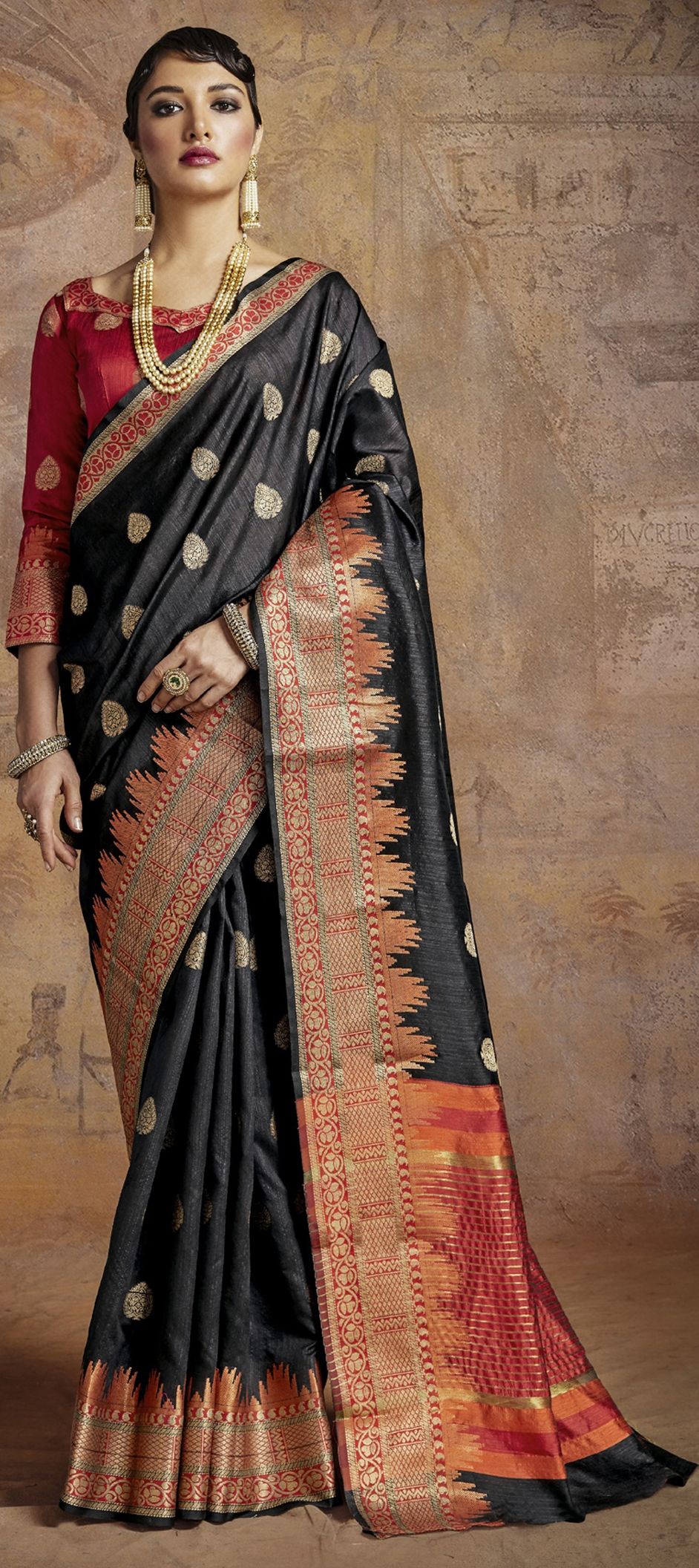 Do you know? In India we have multiple types of handloom sarees; this means more glamour and more ethnic beauty for you. Women want more kind of attires and beauties to complement their trousseau. And we have caught and gathered the glimpses of various types of handloom sarees for you from our Indian saree collection, so that the belles out there can review and enhance their saree collection with lush variations.
So, stick to the blog and keep exploring!
Chanderi saris are beautifully handcrafted in pure silk, chanderi cotton and silk cotton blend. We have few images here, featuring some of the sari from our collection.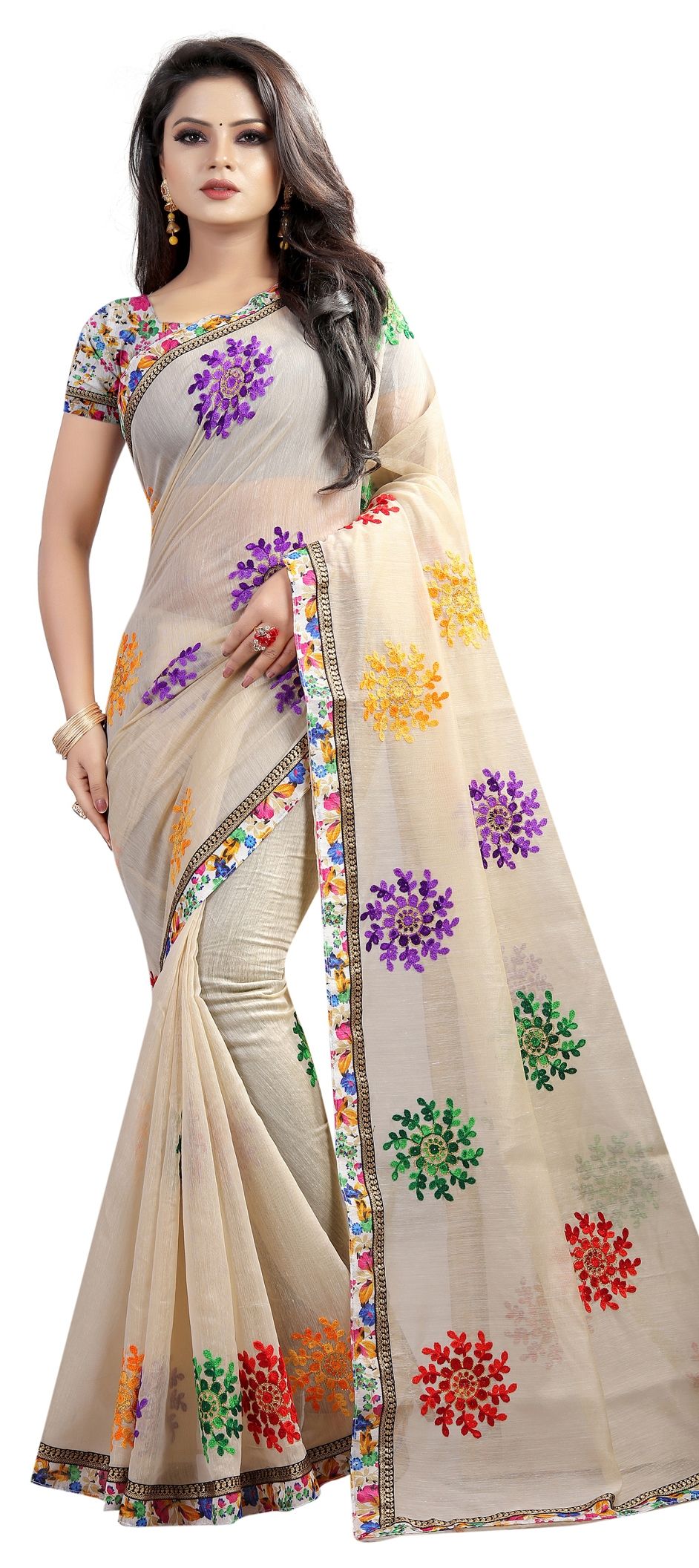 Have a look at this off-white chanderi silk saree gorgeously crafted in multi-color resham and thread.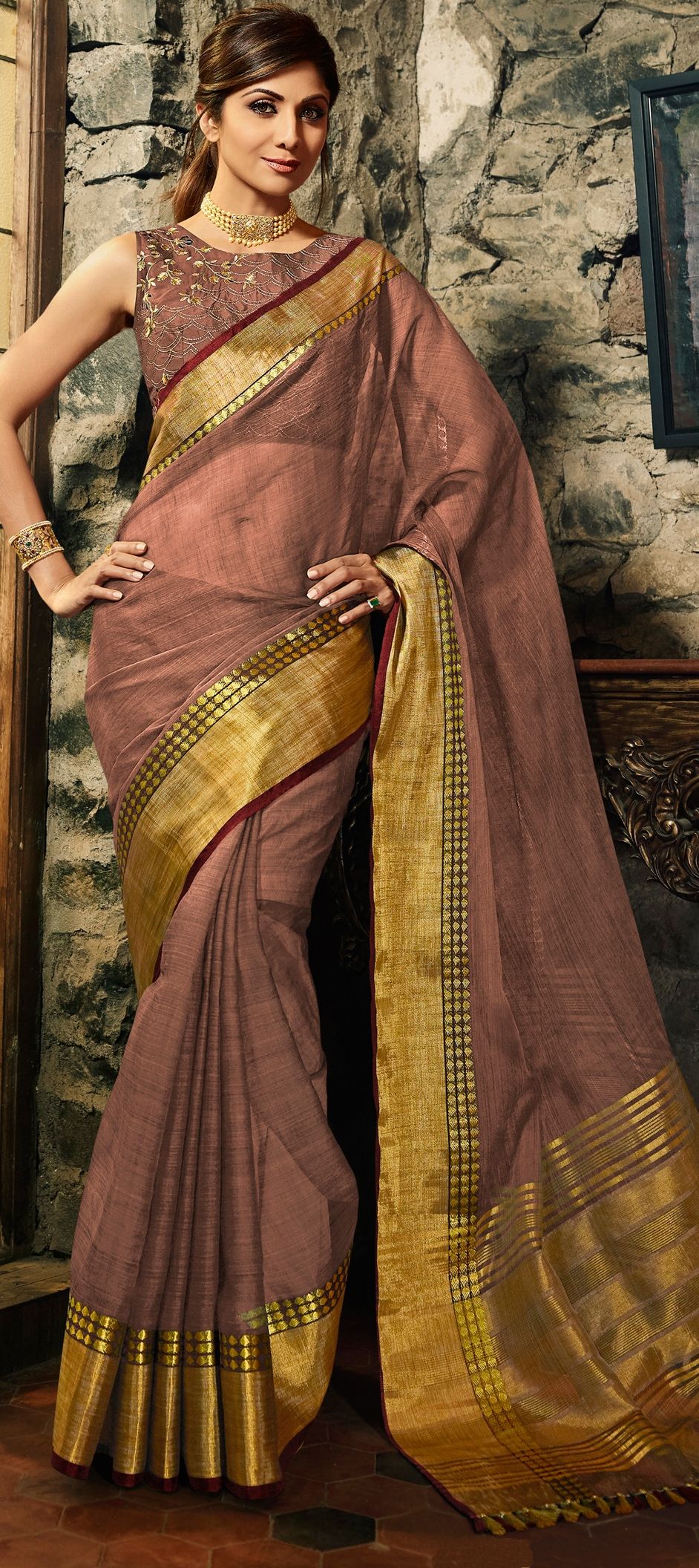 Another beautiful brown chanderi sari woven and embroidered in golden thread.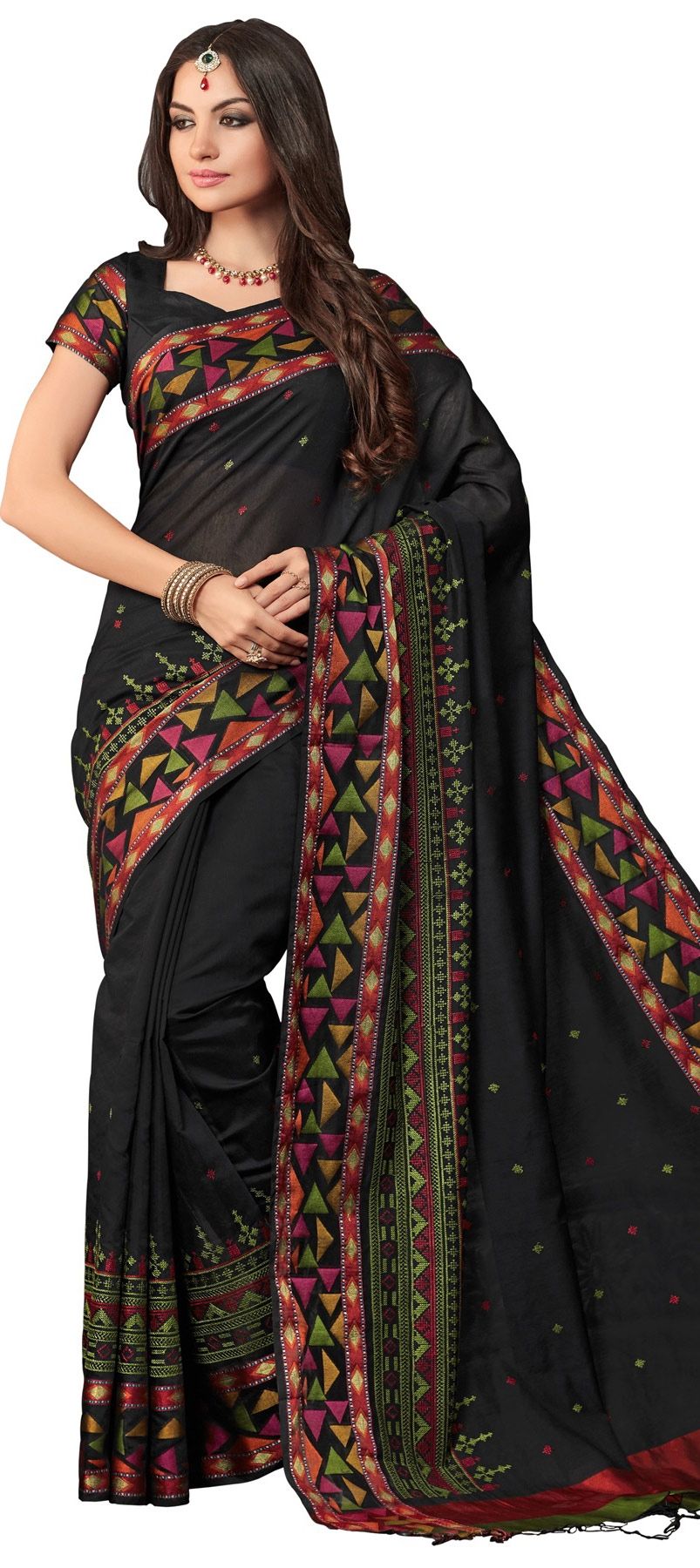 Startling black saree handcrafted in multi-hued geometrical motif.
Tussar silk is well-known for its rich texture and natural deep gold color.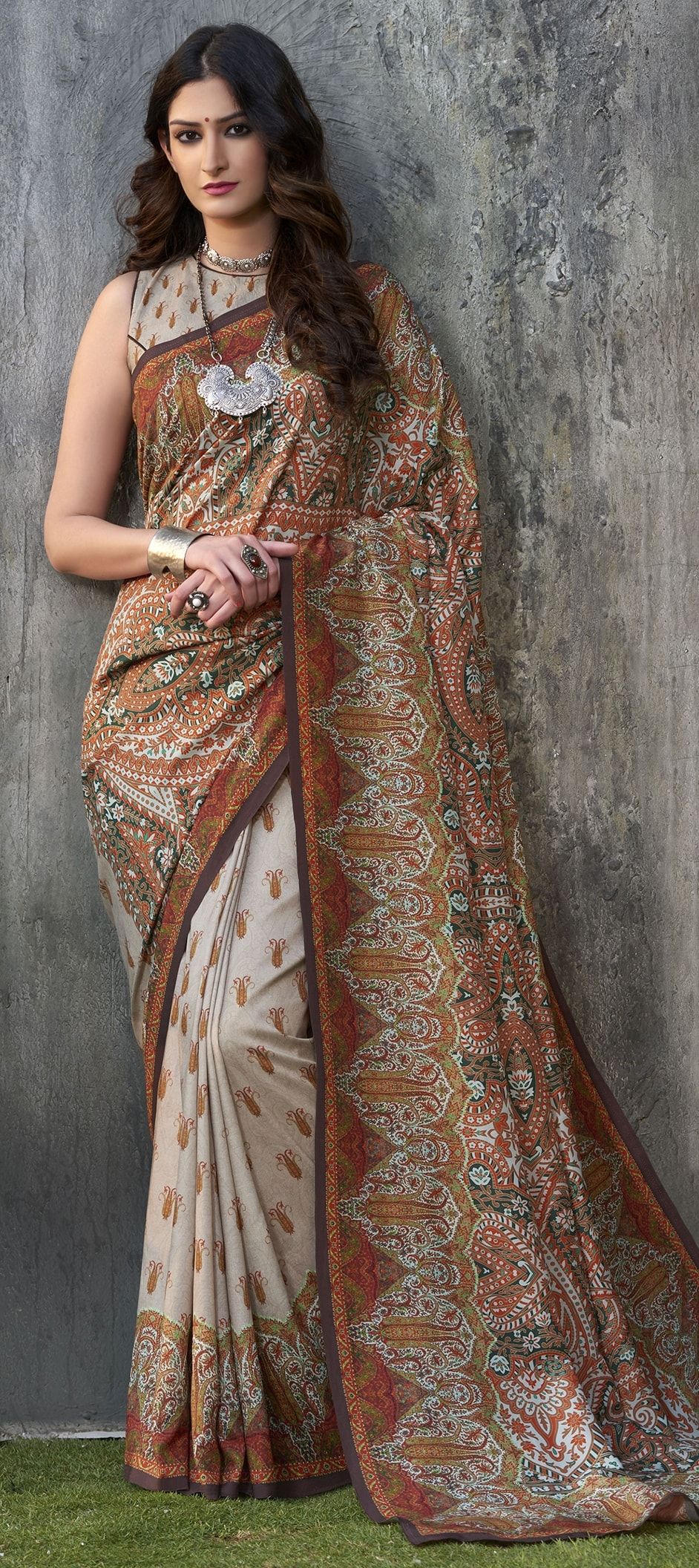 Graceful beige tussar silk saree with elegant print.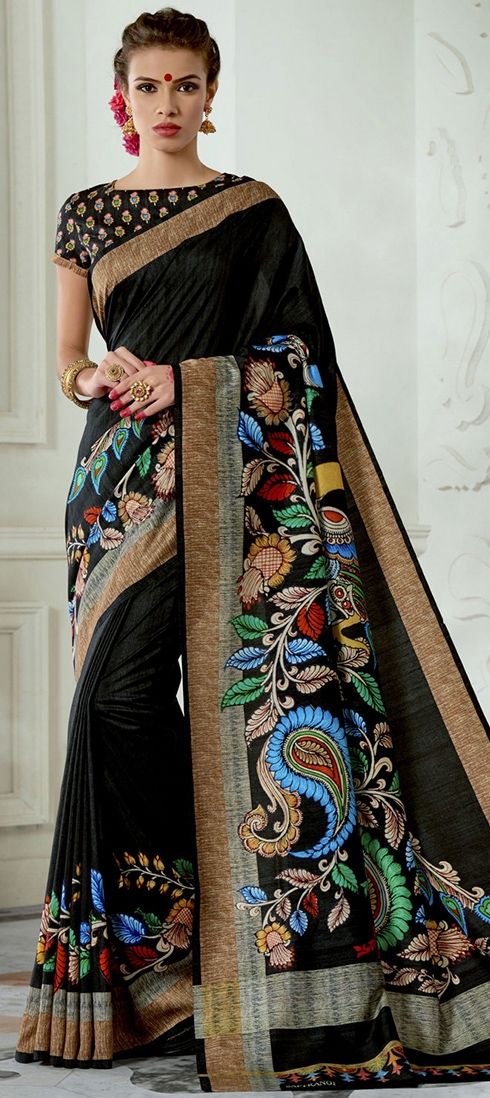 Look at this aesthetic saree with beautiful peacock and paisley motif.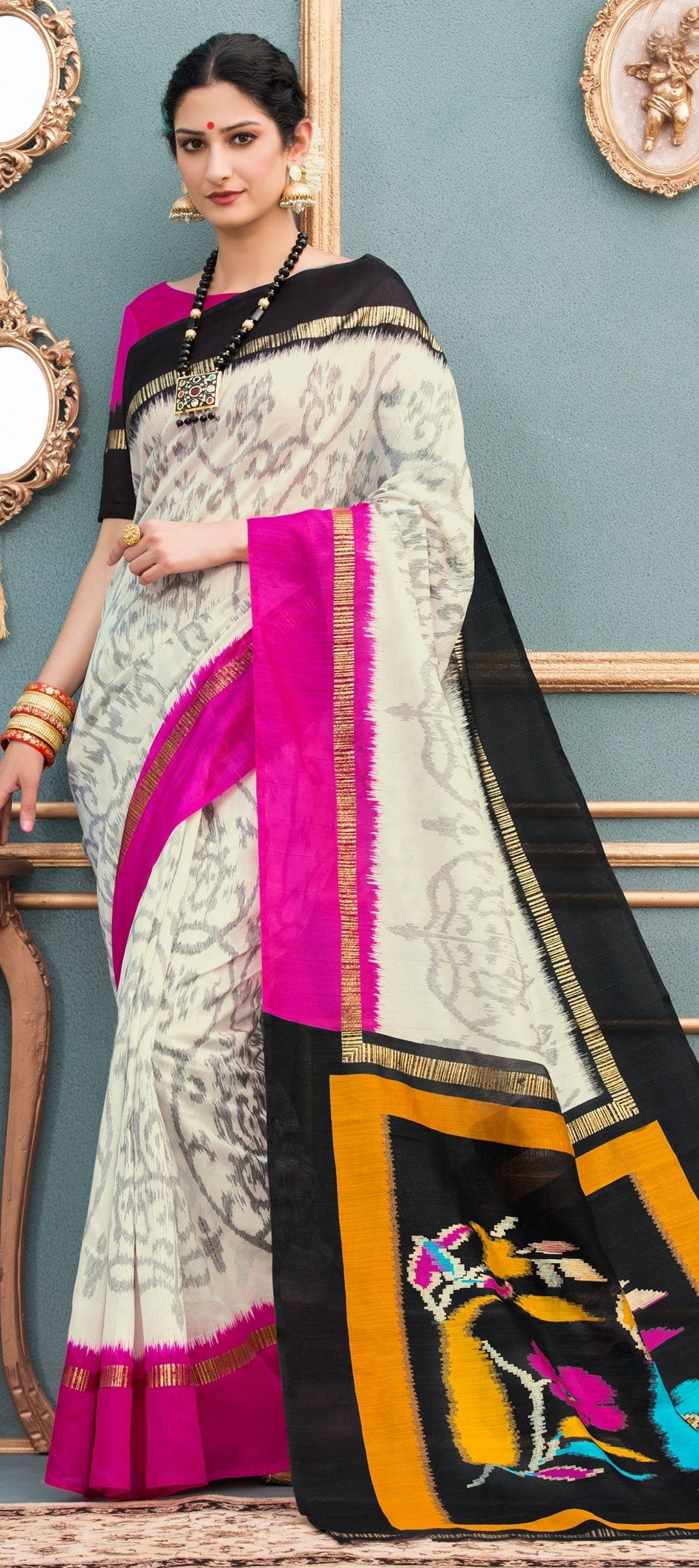 Serene off-white saree garnished with subtle multi-color print.
Banarasi sarees have always been preferred for golden and silver brocade and zari work. These Indian sarees are evergreen beauties.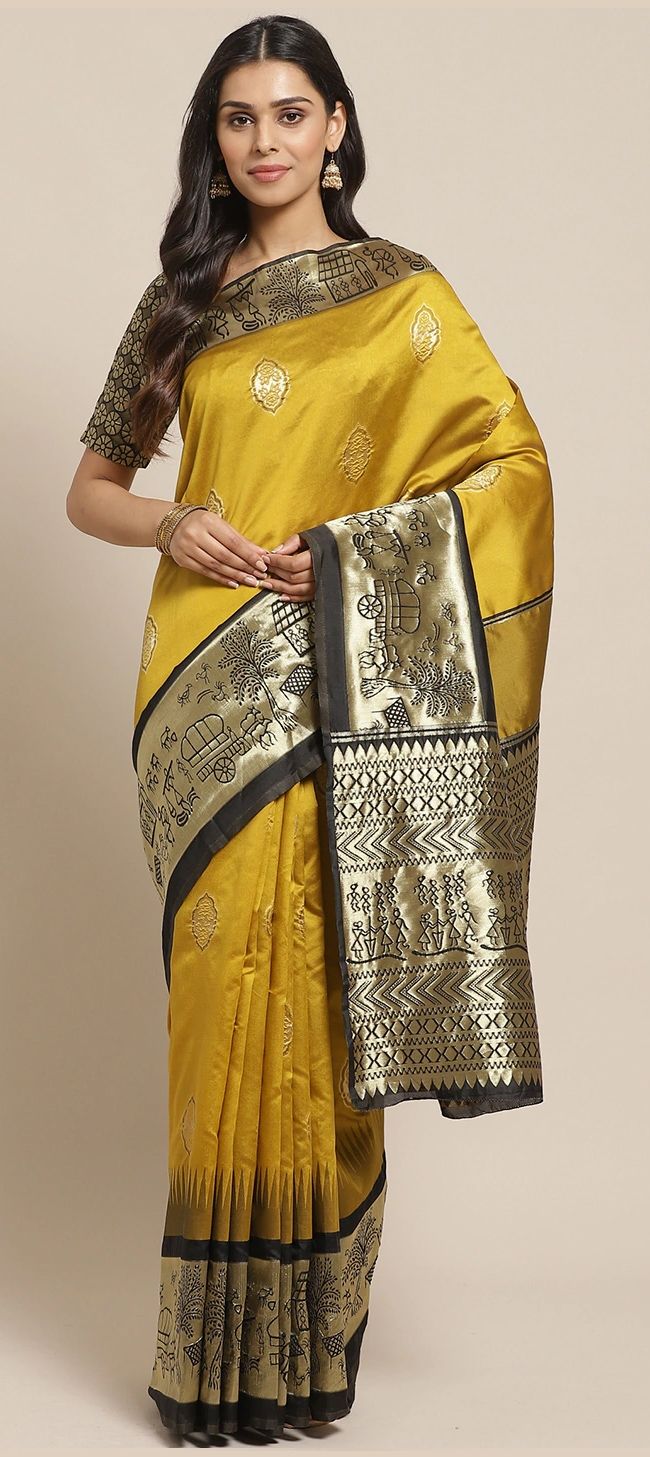 Lush golden sari enhanced and woven with Warli tribe's motif.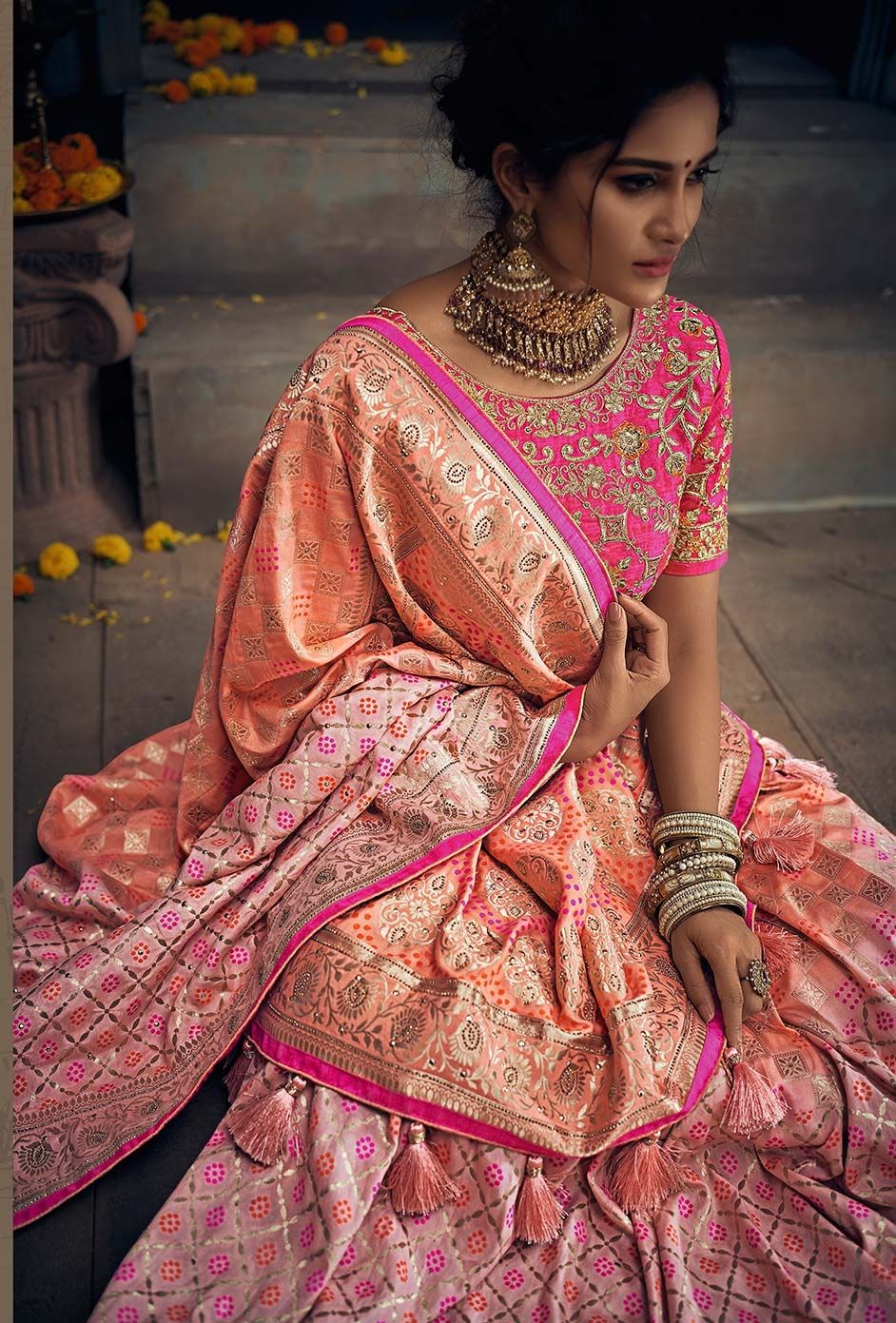 Lavish peach and pink saree crafted with stonework.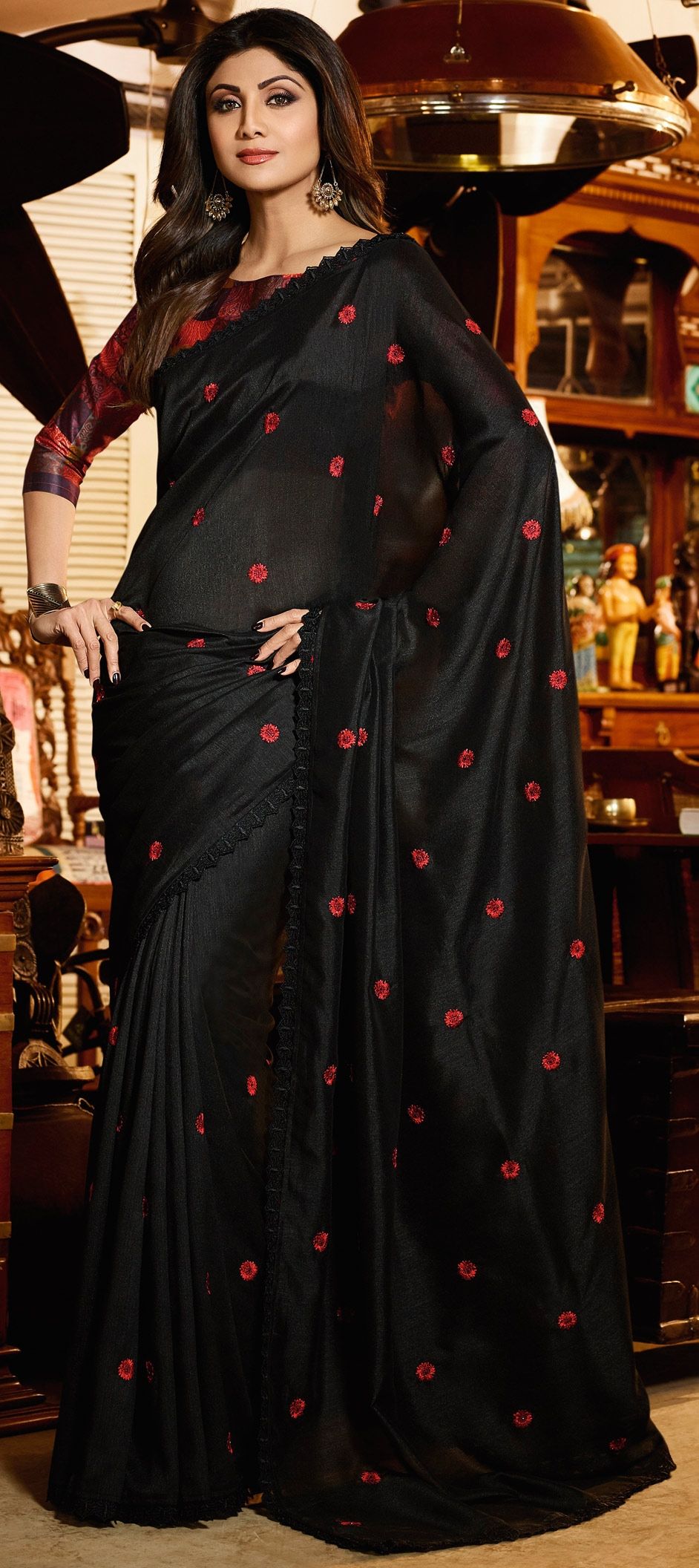 Beautiful black Banarasi saree elevated with vibrant red thread and resham.
Kanchipuram sarees are commonly known as Kanjeevaram sarees. Kanjivaram sarees are beautifully woven with pure mulberry silk threads.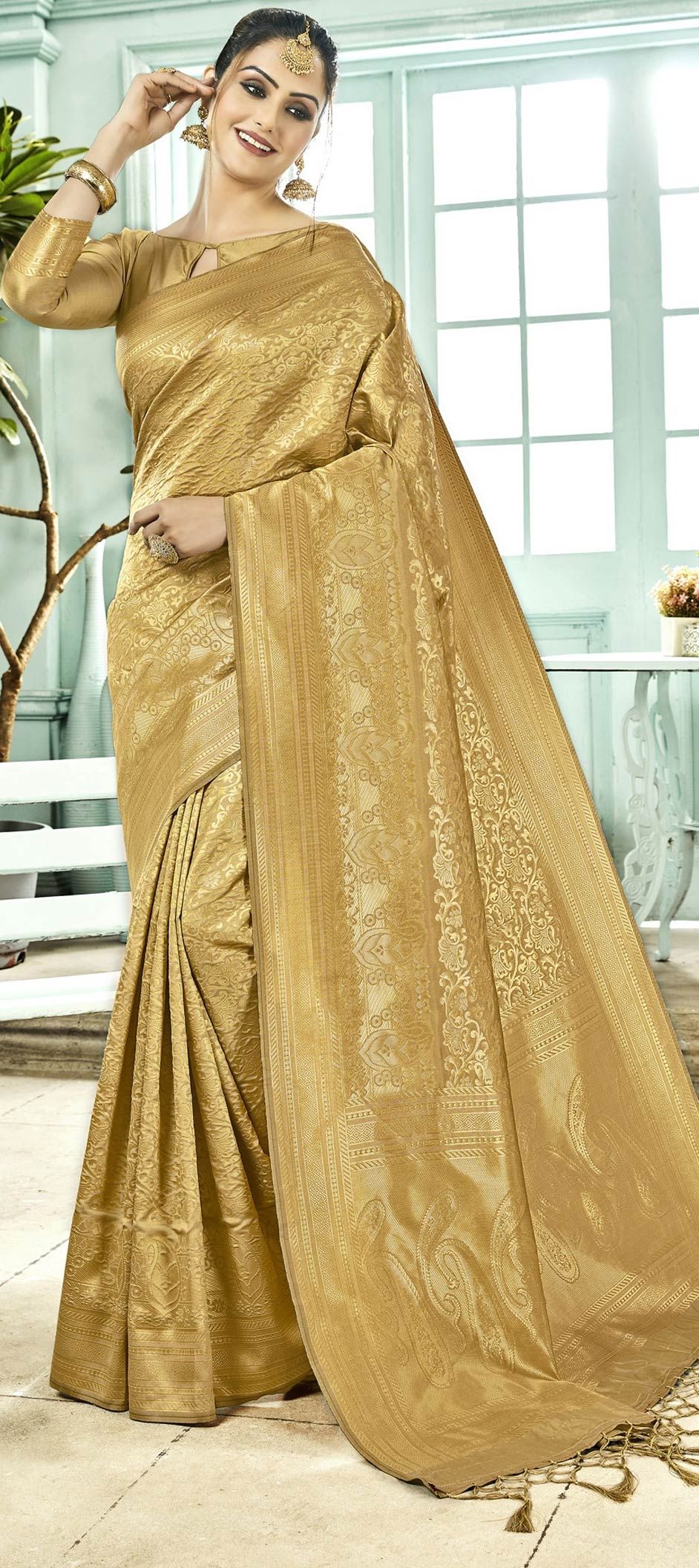 Precisely woven golden kanjeevaram silk saree enhanced with paisleys.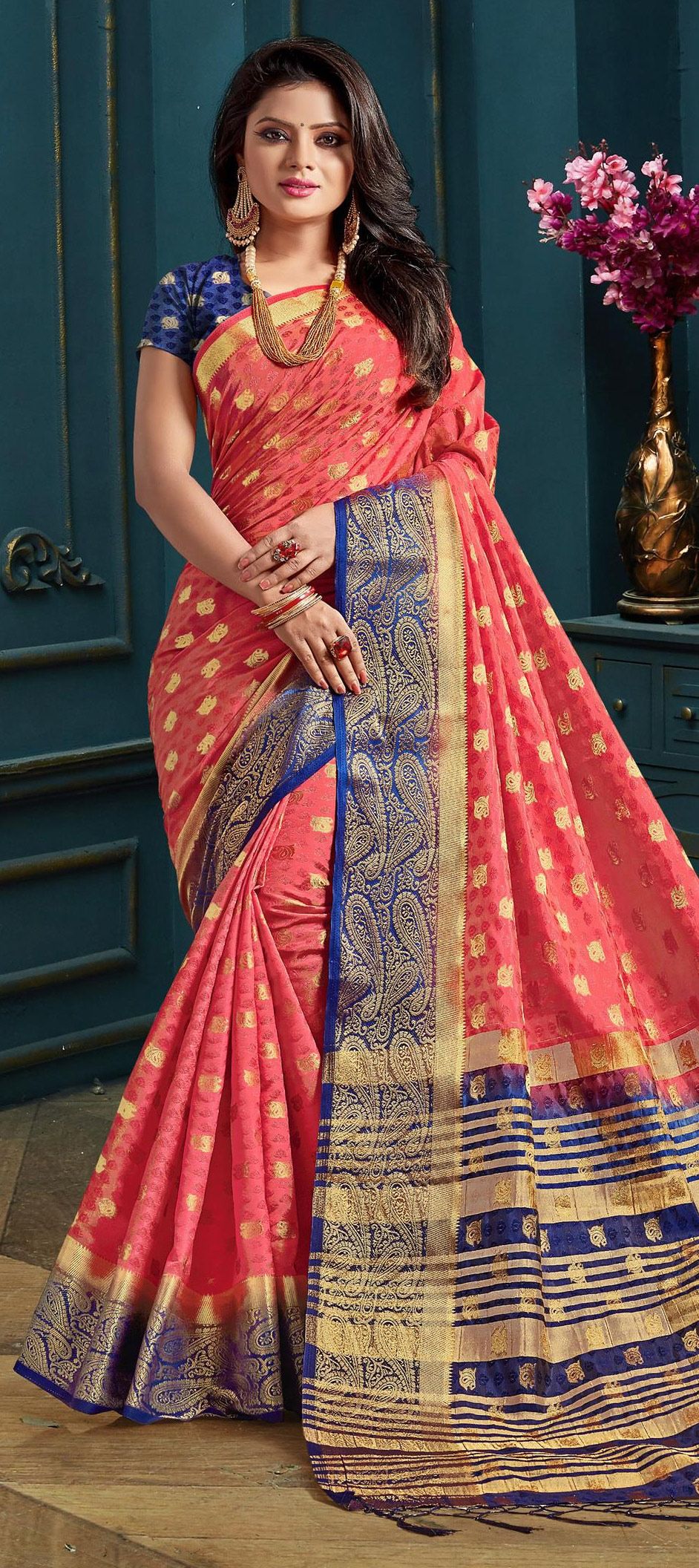 Glam peach toned Kanchipuram saree embroidered in purple hues woven in golden glances.
Bandhani sarees are commonly known as Bandhej sarees. These are valued for beautiful print.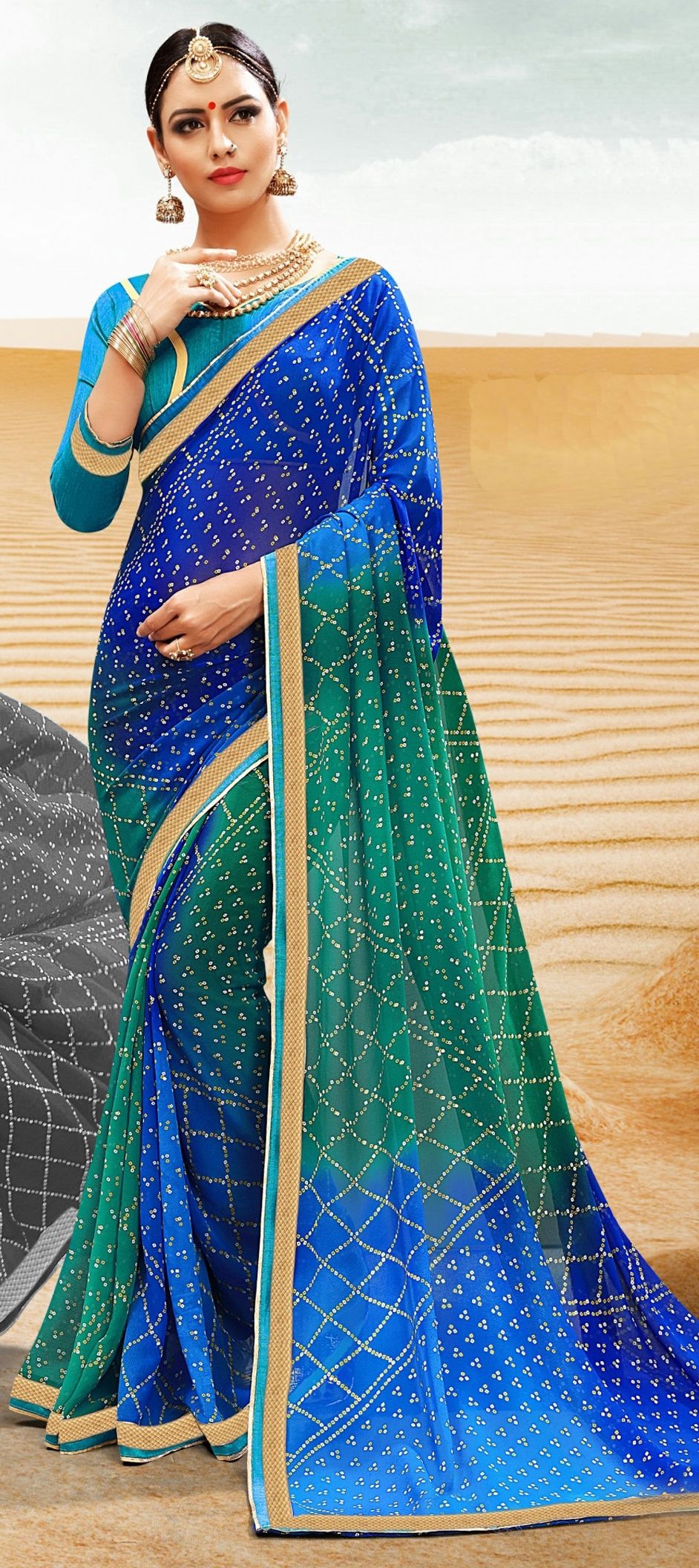 Blue shaded saree elevated with bandhej print.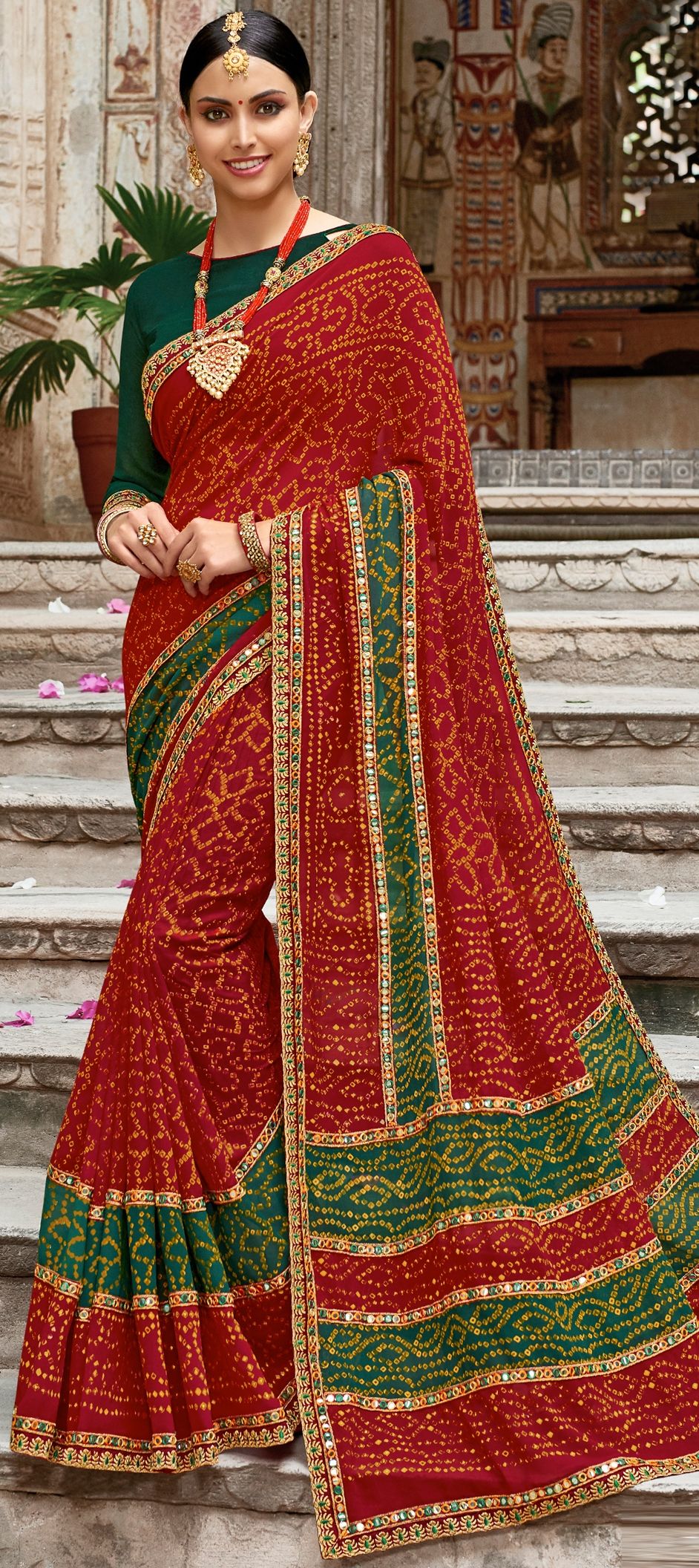 Bright red saree gorgeously mirror-embroidered and enhanced with bandhej print.
Maheshwari sarees are beautiful and diaphanous Indian sarees blended in silk and cotton.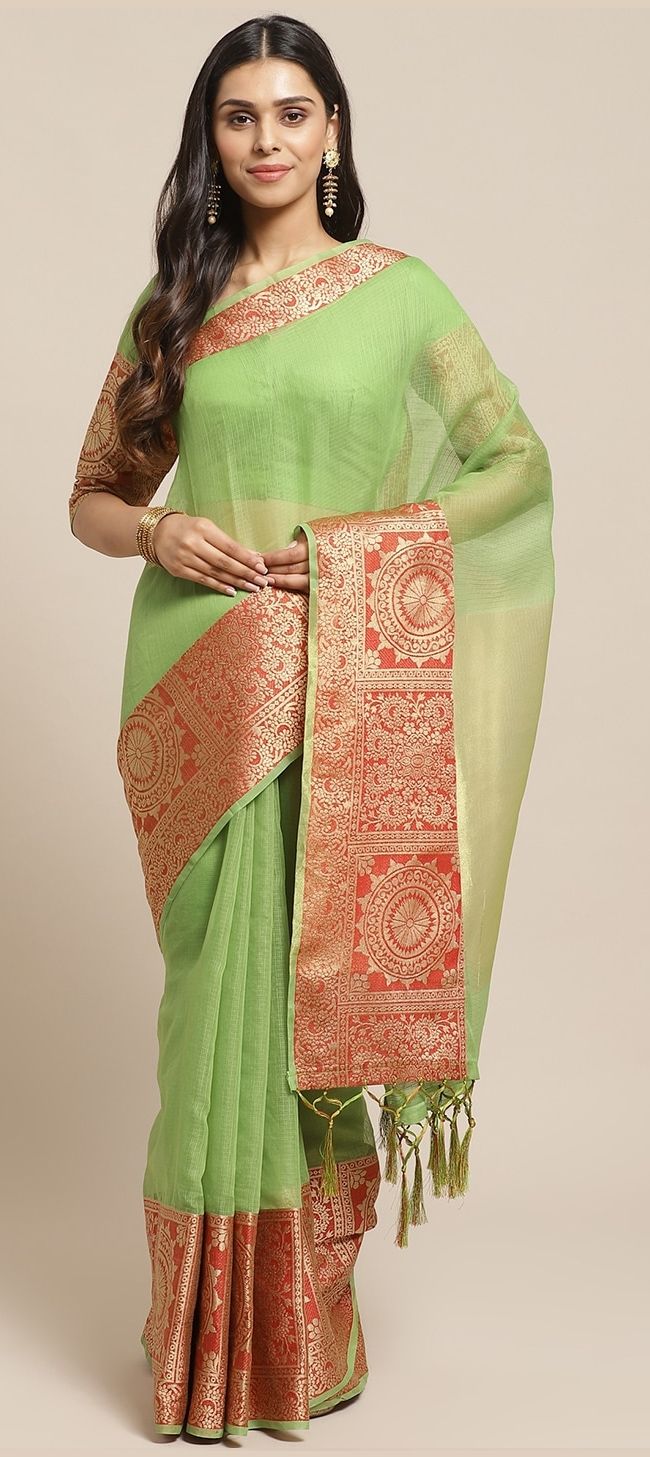 Gorgeous green saree beautifully embroidered in golden zari and thread.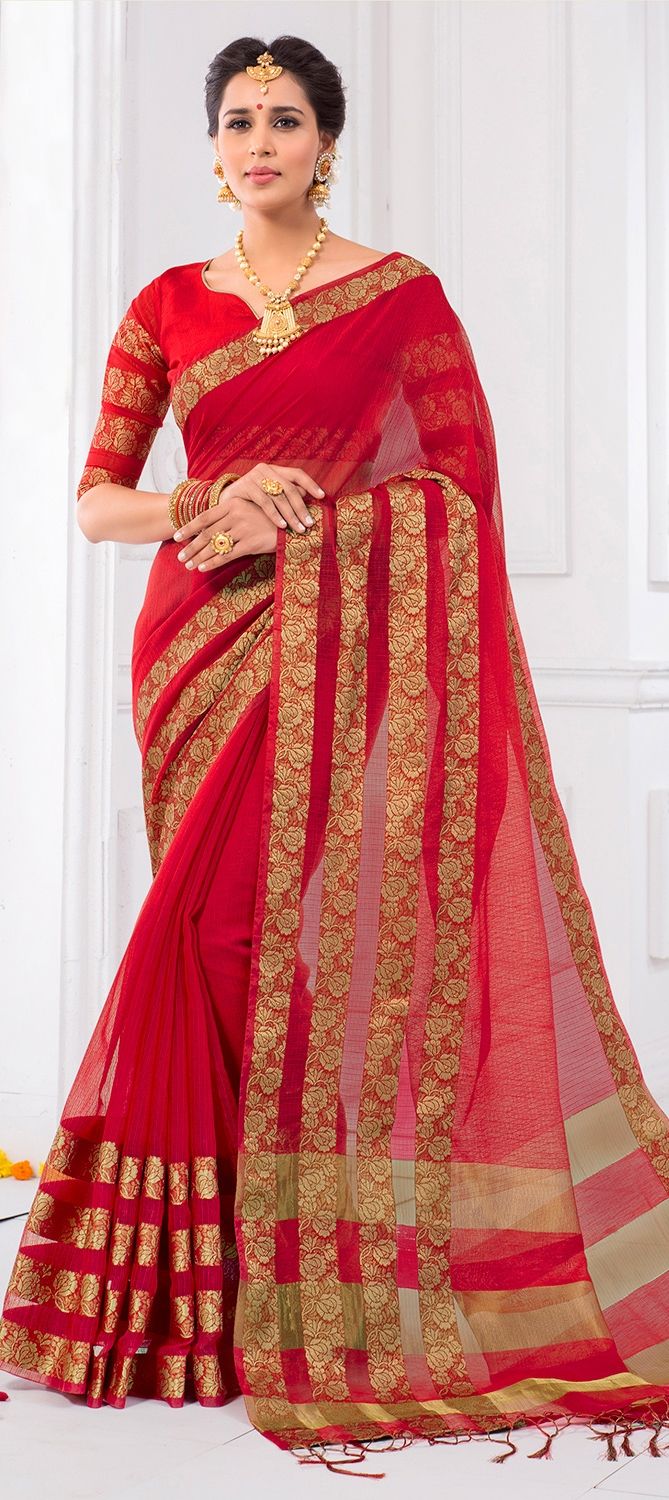 Vibrant red Maheshwari saree handwoven with golden thread and zari.
We hope that you like our look book with this "ethnic wear with chic glamour" collection. For more styles and designs, keep checking our blogs and keep exploring…