Patiala salwar suits travelling straight from Punjab's heart have prettified whole India with its sheer subtleness and charm. You all might have seen ladies around you wearing Patiala salwar kameez and looking absolutely stunning even in that simple attire. Well, that is, the magic of Indian outfits. When you are part of such a nation, who's ultra-rich in culture and heritage, then you can always try something new every single day just by following the footsteps of someone else's tradition, and trust us Punjabi dresses are best to begin with.
Punjabi salwar kameez, as you can get a hint from its prefix "Punjabi", these salwar suits are beautifully bright and colorful. Decorative and subtle at the same time to jazz up your mood for every occasion. From decades to today with certain modifications, ladies are still in love with these Punjabi dresses. And the accessories can create a whole lot of drama glimpses when paired with these perky Patiala suits.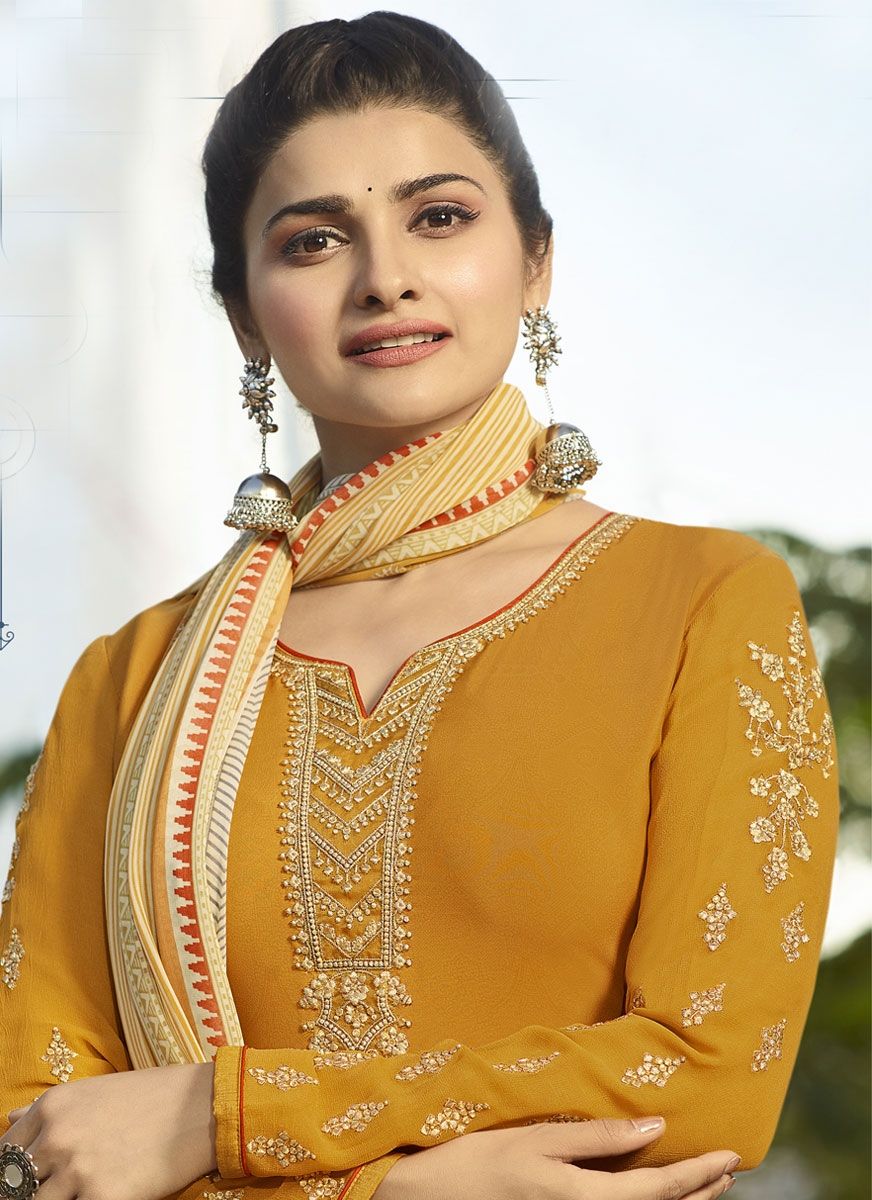 If you have never tried a Patiala salwar suit and if you're maniac about Indian fashion, we are sure that you definitely do not want to miss the vibrance of these beautiful Punjabi suits. So, in order to guide you with some fashion saga we have placed together some of the liveliest Punjabi salwar suits for you from our Indian wear collection. So that you can check out our fashion mania. And you can add more vibrance to your trousseau.
So, stick to the blog and keep exploring!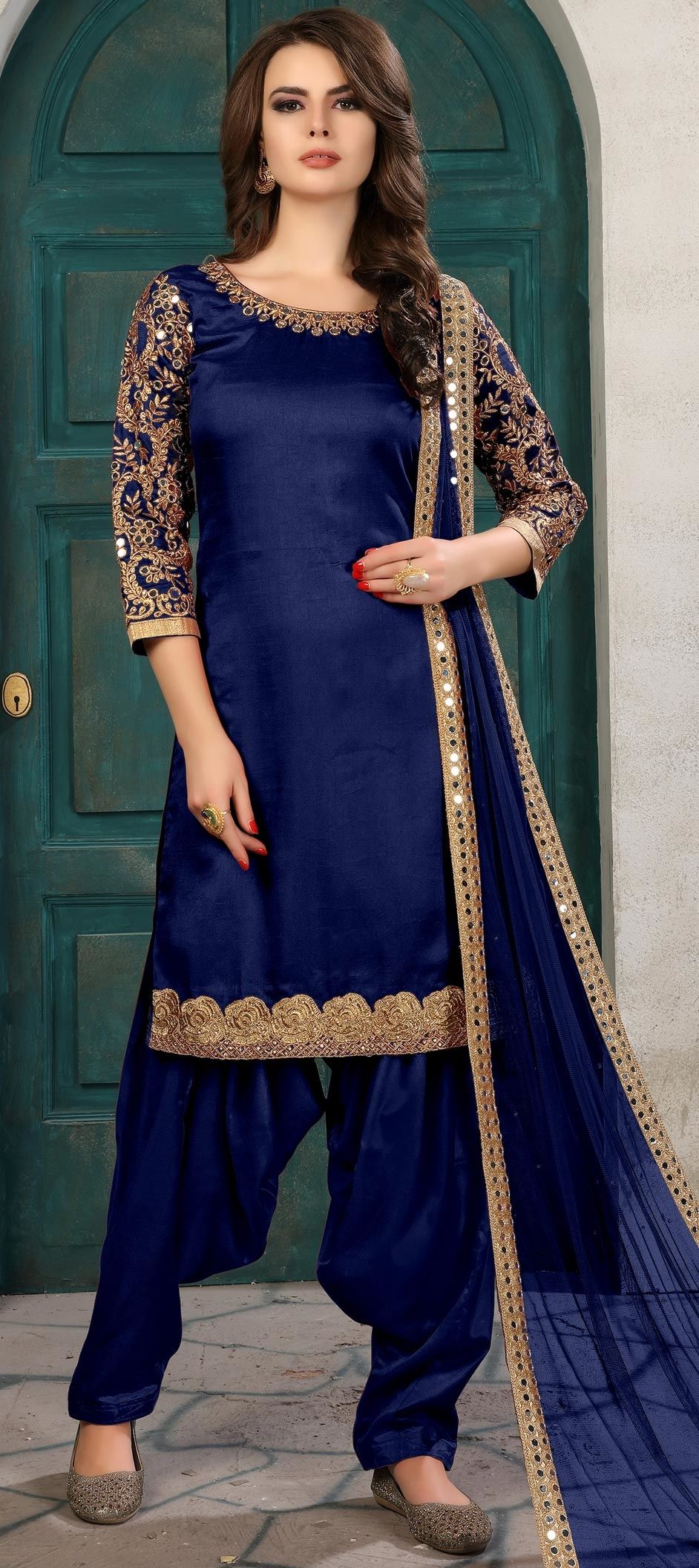 Have a look at this, royal blue silk Patiala salwar kurti gorgeously sleeved in zari, thread, stone and mirror work with similar neck line and embroidery. This is a classic one, it will perfectly go for a party as well as traditional occasion and nothing can look more better than golden earrings with this.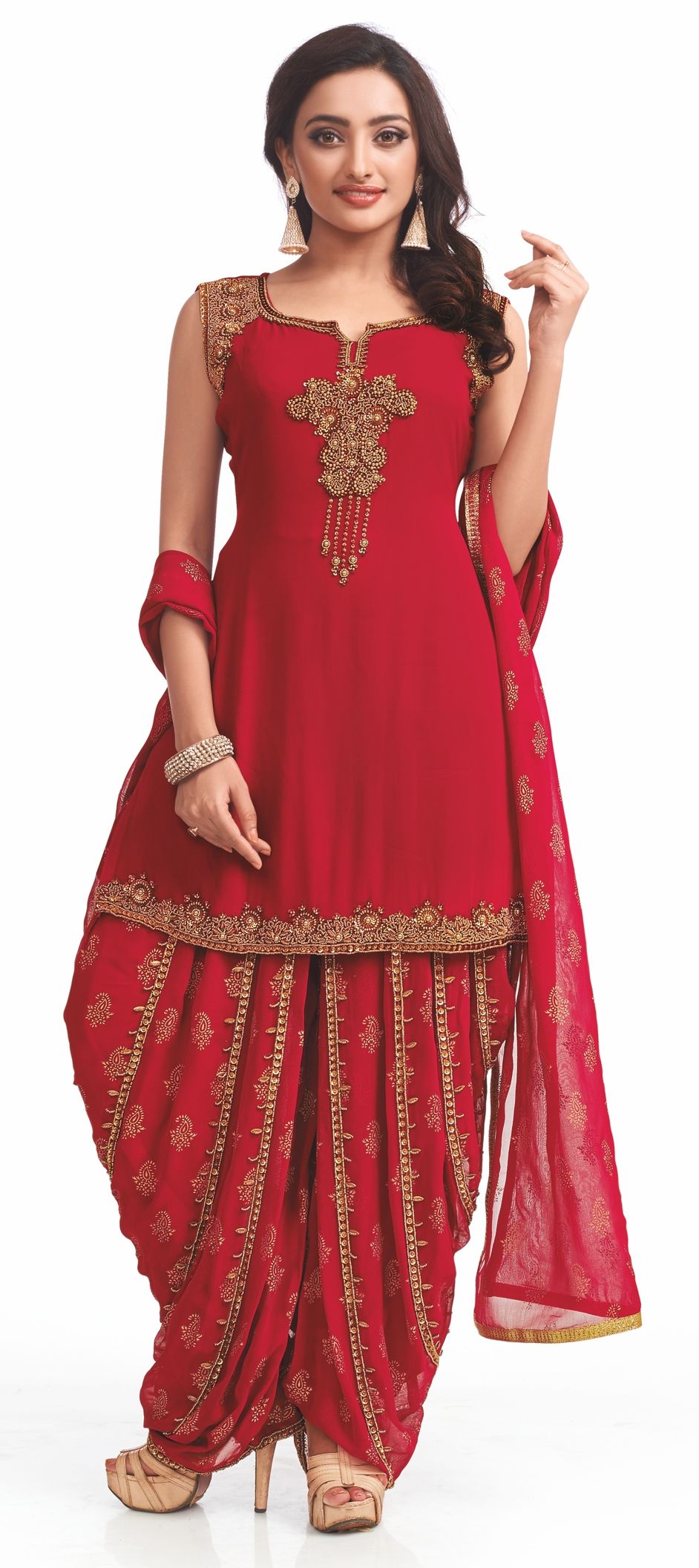 This is one of our most trending salwar suits, no one can resist the flaming red tone of this Patiala suit, beautifully decorated in golden sequins, thread work and bugle beads. Cannot think of anything better for an Indian traditional occasion or party. Go for all seasons!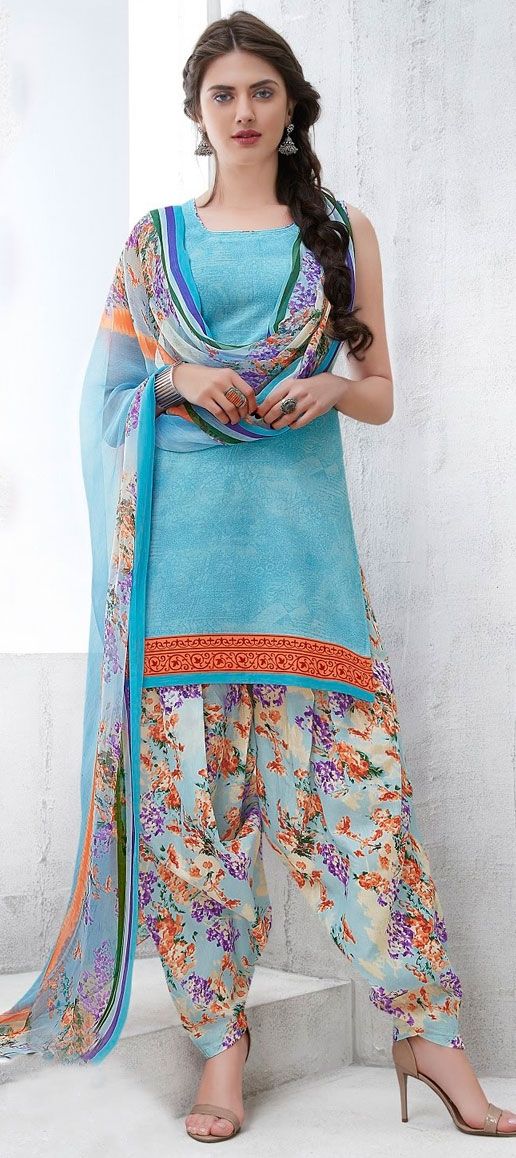 Another soothing Punjabi salvar kurti in sky-blue color jazzed with floral modish salwar and dupatta in cotton. Anything will be less comfy and beautiful for summer than this light-shaded cotton Salwar kameez.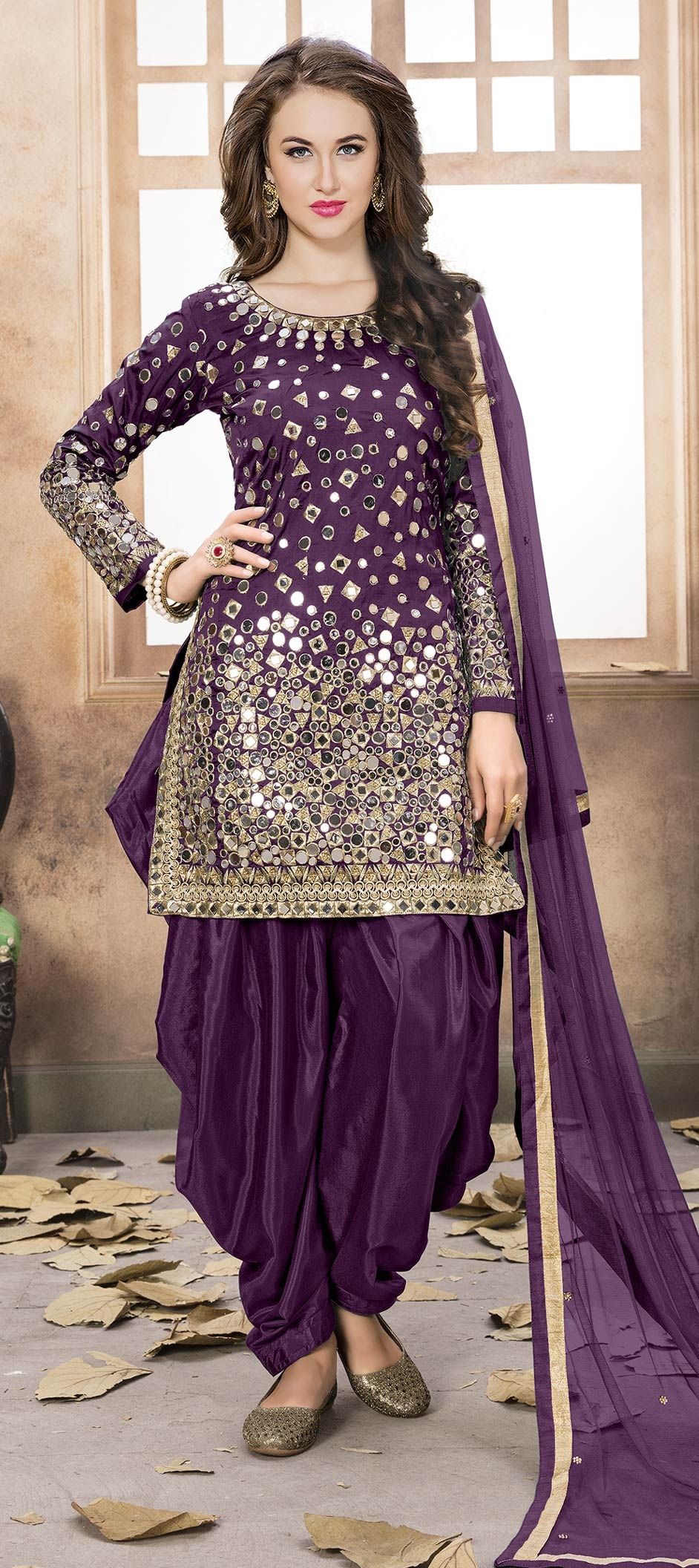 This purple party-wear salwar suit is the one loved by many. Sheer taffeta Punjabi salwar kurti embellished with dense thread, zari and mirror work and all else you need is golden earrings or any contrasted pair of earrings to complement your look.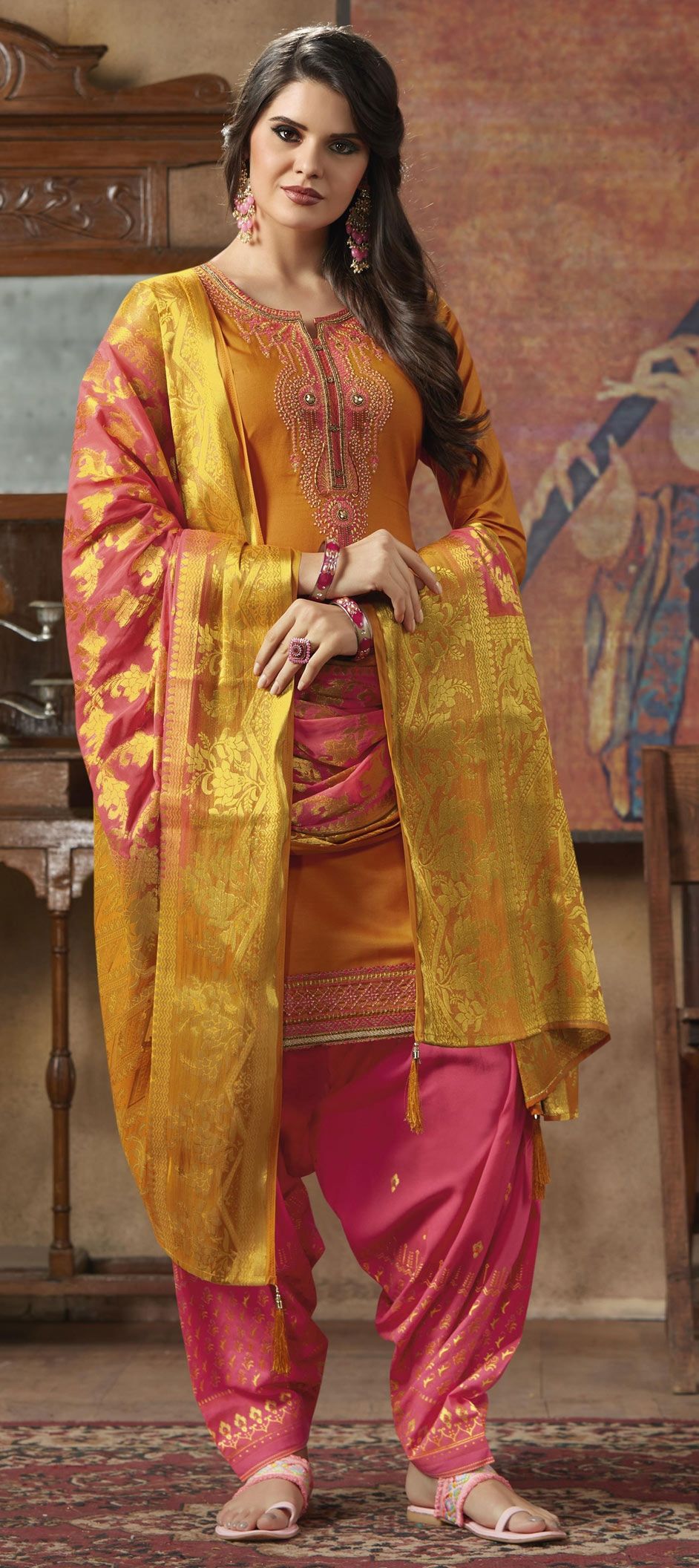 Another lush silk salwar suit embroidered and enhanced with thread work. This one matches perfect with the rich woven property that most our outfits showcase. You can definitely wear this in a wedding or a party.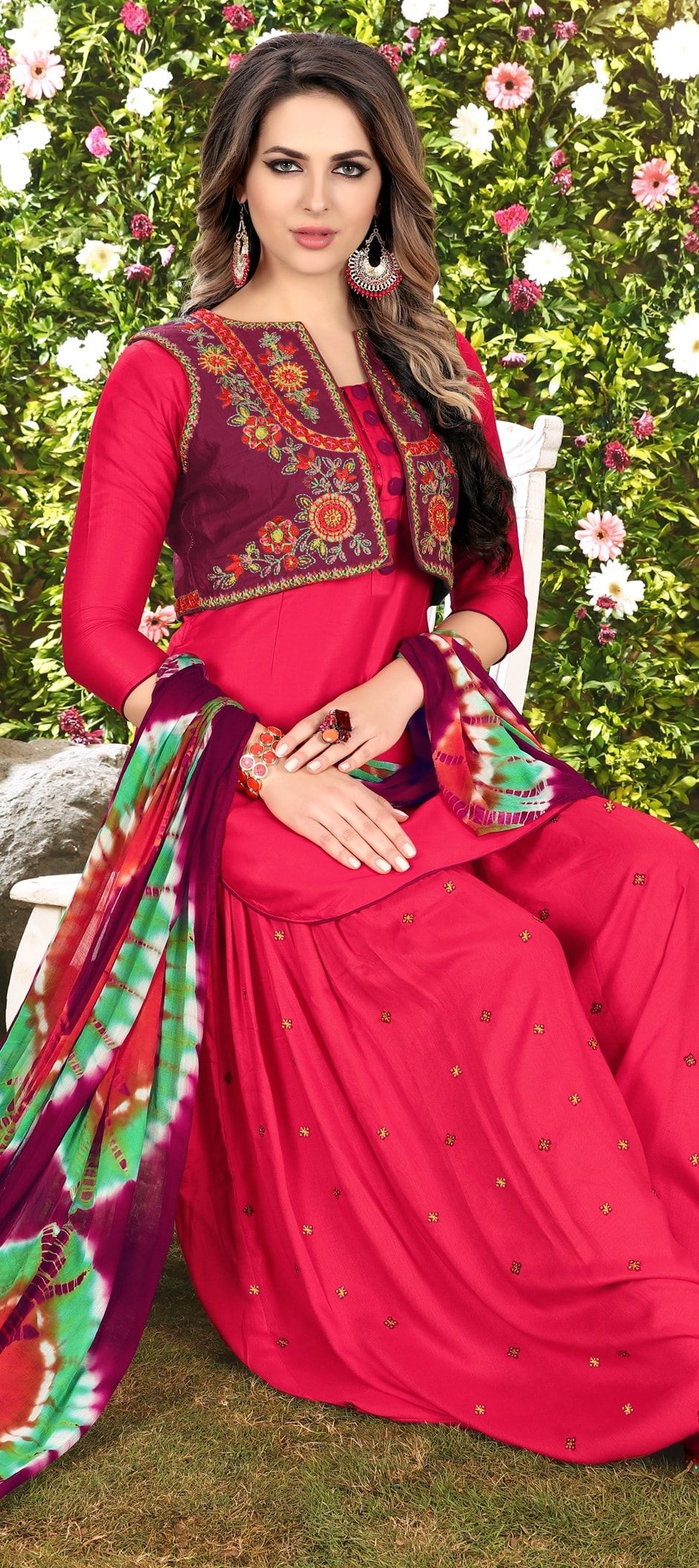 Magnificent magenta cotton salwar suit with purple short-jacket adorned in floral motif in thread & resham jazzed with purple dupatta with multicolor tie and dye print. Color is soothing and will go for summers as well. Glam yourself on a fast day or at a party with this aesthetic Indian attire.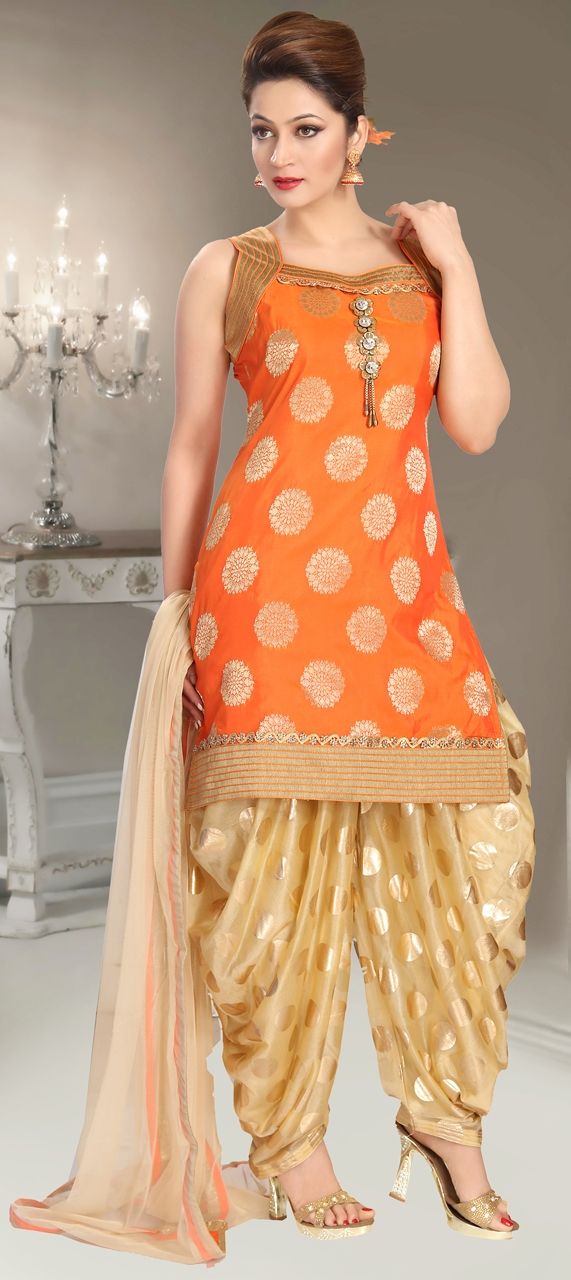 This is from our all-time and all-season best sellers. Beautiful brocade orange kameez is complemented with cream salwar and dupatta. Kameez is embellished with thread and stone work and salwar is also adorned with big polka dots. Pretty party wear!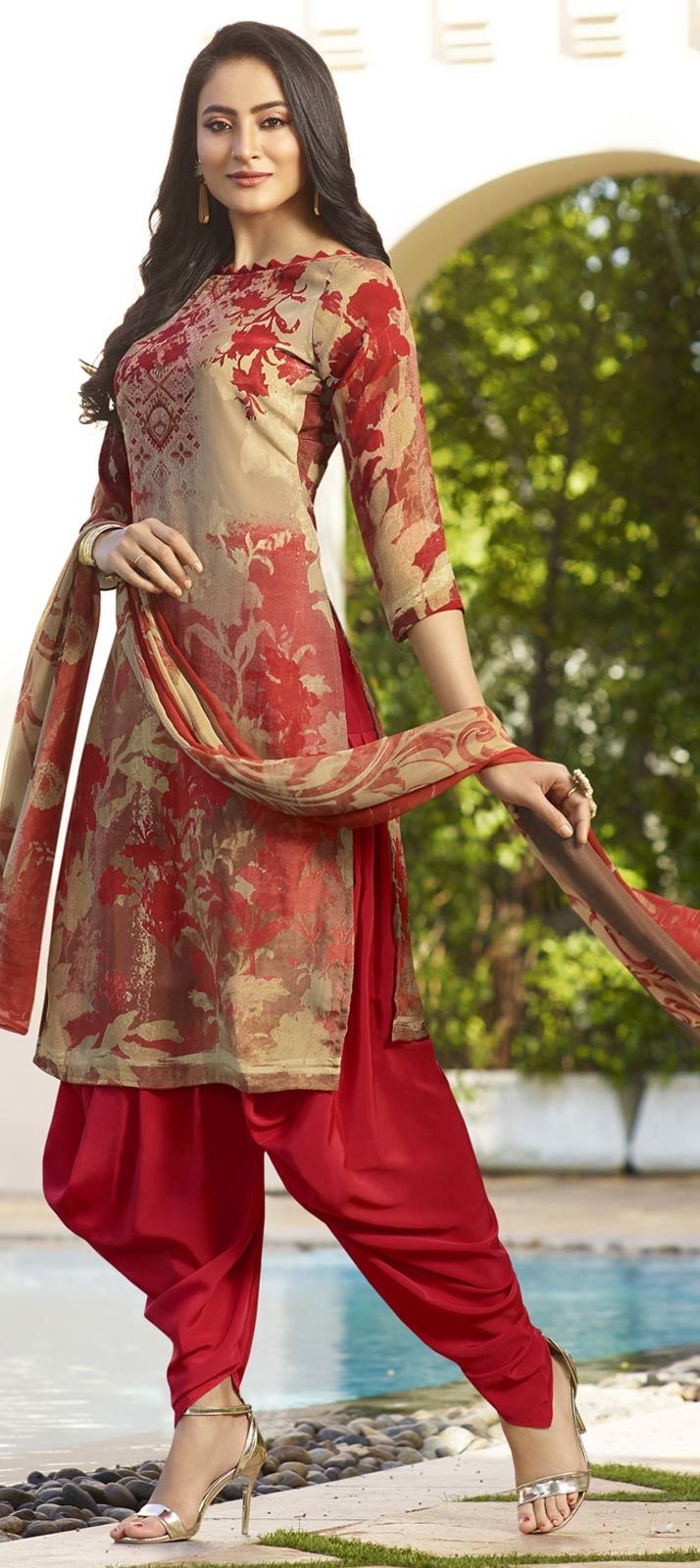 Stunning beige and red crepe silk patiala salwar kameez is an ideal match for a regular day. Soothing shade of the kameez with printed red hues will leave you mesmerized and golden earrings can create magic with this Indian attire irrespective of the season you're wearing this outfit in.
So, this was our look book caught with glimpses of the best Punjabi salwar suit for every occasion from weddings to party to a regular day. Try any of these and we are sure you are going to leave everyone amazed with your looks. We celebrate elegance with traditionality and we always try to bring subtle creations of ours for you, so that you can embellish your trousseau. For exploring more new outfits, keep checking our blogs…