Kurta Pyjama, a Indian attire comprising of a duo where kurta, a straight collarless shirt with buttons at the neckline makes the top wear while bottom wear has a loose, trousers style cut. It is the most comfortable wear for men, easy to wear and carry, full of grace and class personifying Indianness in the most authentic manner. This Indian outfit felt its first touch of glamorisation when Indian actors were seen wearing them on screen at the inception of Indian Cinema in pre-independence era which remained parallel to the time when this outfit was lovingly adopted by the freedom fighters as a symbol of unity against oppression, glorifying Indian products.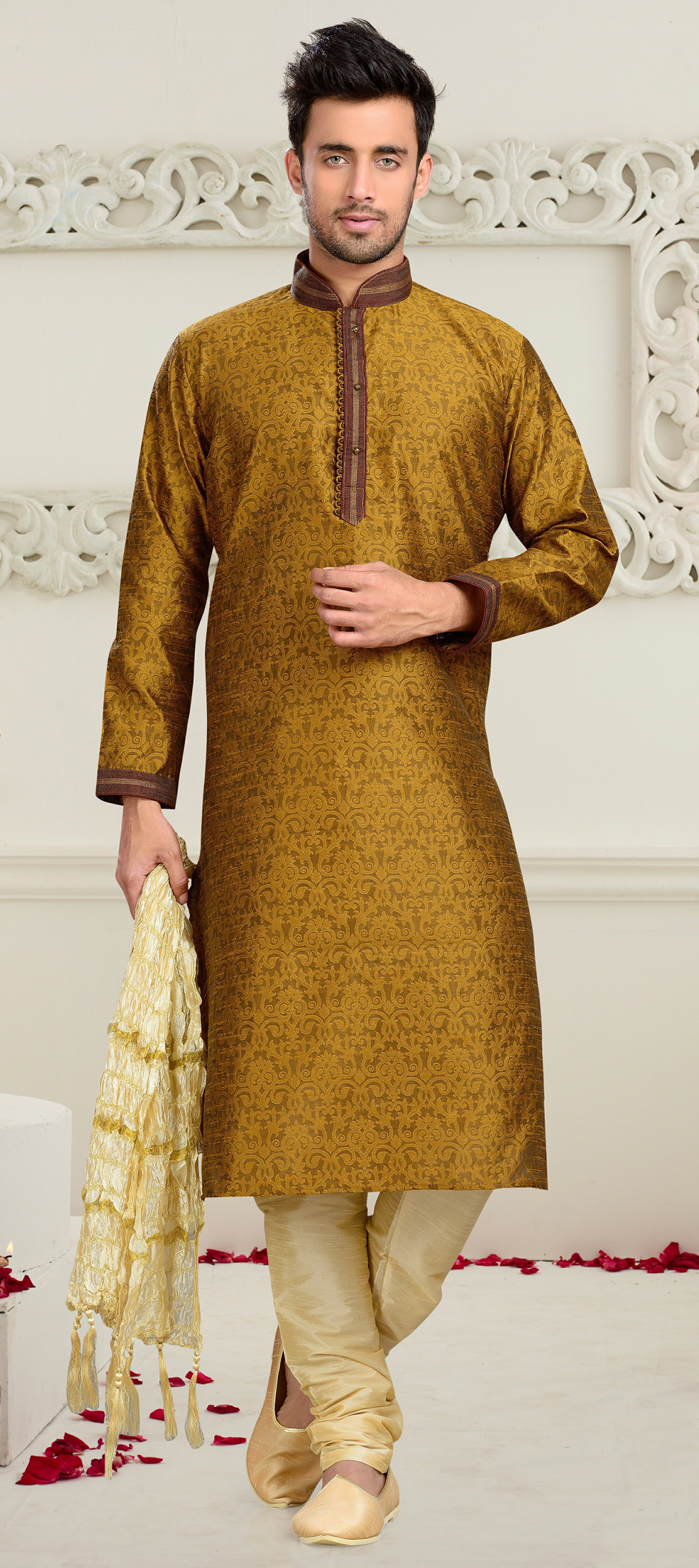 How can such an outfit which comes with a strong history be forgotten and dumped, and so it never was. That is why, we see even in the trendiest of times, kurta pyjama making its own fashion statement and being cherished by the Indian men at the global platform too. Fashion world has given it a new avatar in the category of Indian ethnic wear which is worn at all the big social events like wedding, Sangeet Rasam, etc.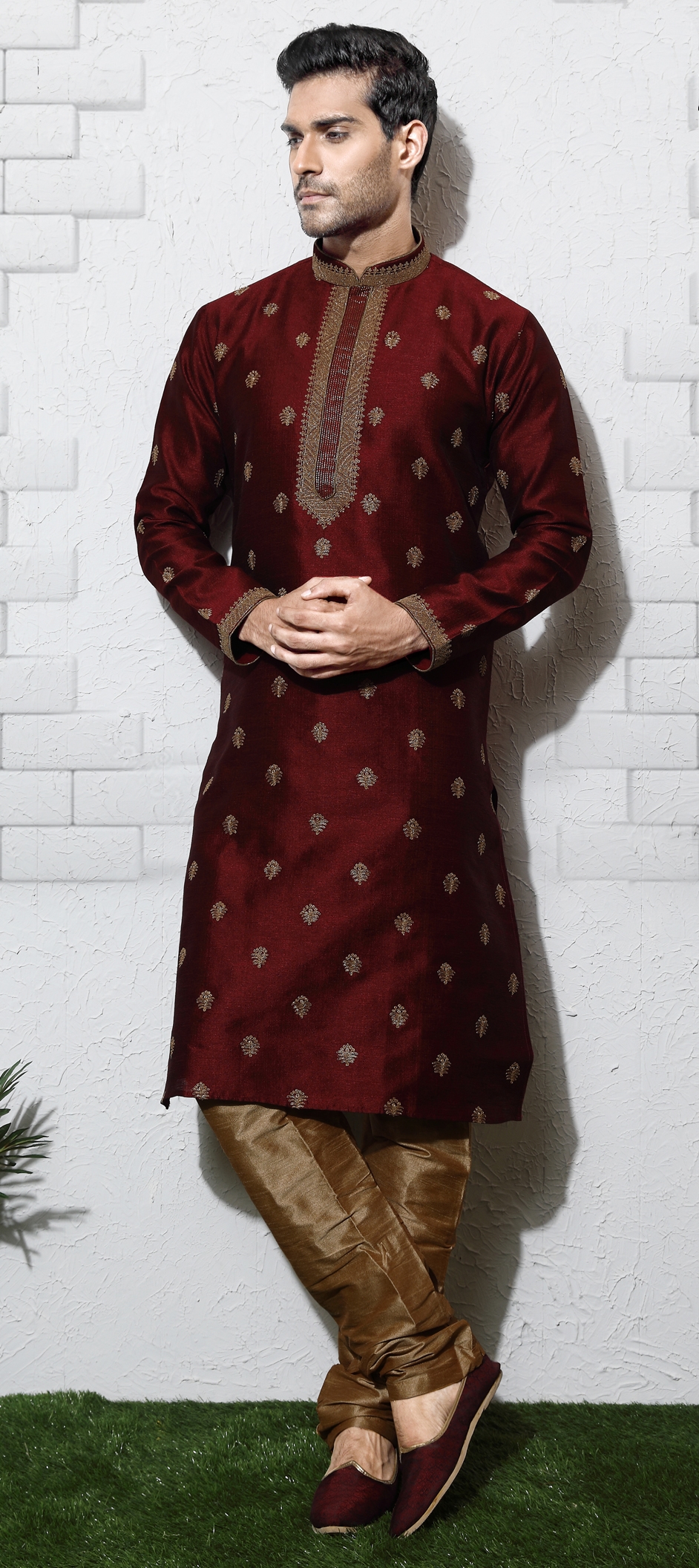 Men's Kurta Pyjamas are the hot favourite amongst men who love to wear them any time. They are most aptly suitable for any occasion at any time of the day. They are readily available in the market in array of colours and variety of styles. Earlier it was to be seen only in a typical traditional cut and form but now one witnesses a variety in fashion cuts of kurta as well as the bottom wear. The range of fabric which is used in making kurta pyjamas comprise of raw silk, blended cloth, cotton silk, and cotton.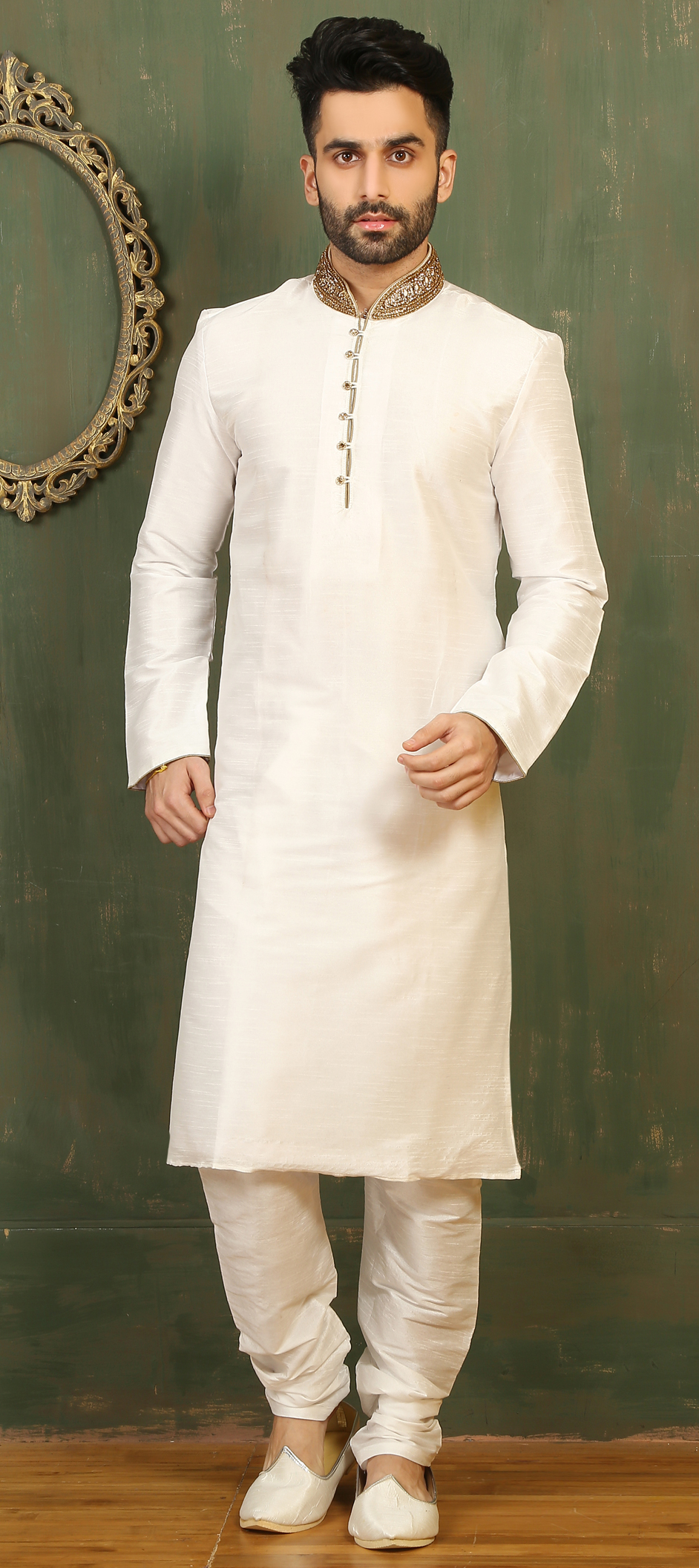 Festive wear ethnic kurta pyjamas are decorated with gilded buttons or heavy embellishments around the neckline and behind too. Black, red or rust raw silk kurta pyjamas are definitely a heart throb and catch immense attention of everyone at a festival or social gathering. They exude charm and charisma which add to those tough macho looks that have become so endearing these days.
Indian Wedding Saree is pleased to cater for our customers the most exclusive and exquisite collection of Men's Kurta Pyjamas which truly display the spirit of being Indian along with giving our customers an opportunity to keep pace with modern fashion trends in the most easy to wear, simple yet elegant and a favourite attire that leaves an everlasting impression on the crowd which cannot help but admire and appreciate the cool looks created by this wondrous outfit.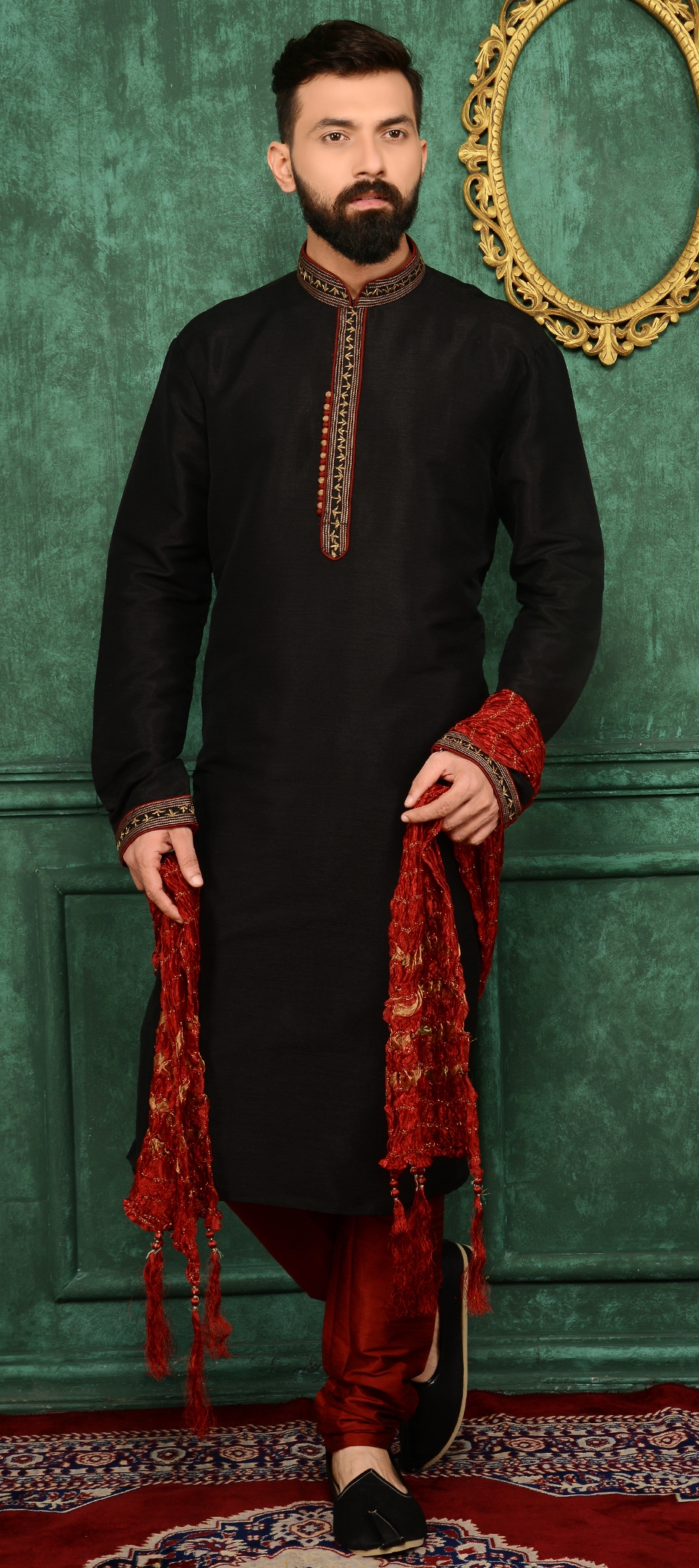 We have them in the most striking and bright colours or the sober and warm ones which go well for any party. We cater for such fabric which adds to their smartness. We love to customise anything that our customers want to be included in their outfit. Otherwise they are available in the category of ready-made kurta pyjamas. We cater for the most premium quality at the most competitive prices. Visit us and know the difference.