Kurta Pyjamas are one of the most comfortable attires which have found their extensive usage in Indian Men's wear. This attire is a combination of a top wear called kurta which is more like a full-sleeve tunic with a varying length, but commonly below knees. The bottom wear known as Pyjama is a pair of straight loose trousers. The ensemble perfectly suits Indian climate as it does not cling to skin, leaving some room for air.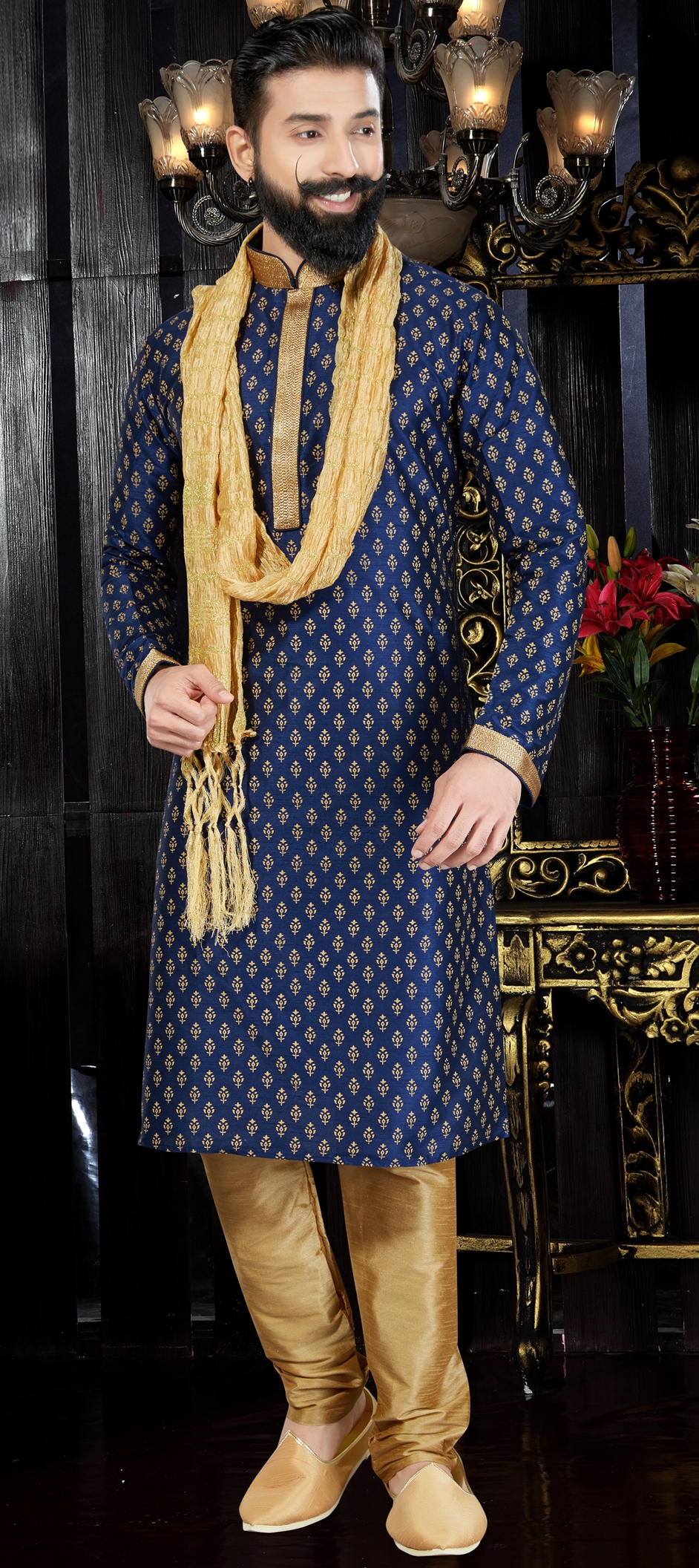 Moreover the pair is available in variety of fabric, ranging from something as light as cambric to a heavy material like velvet, raw silk or brocade. A cheaper and lighter version of kurta pyjama has always been one of the favourite night wears of Indian men, restful and pleasent. But kurta pyjama have a bigger role to play and the Indian designers have always treated this traditional attire as truly Indian, thus making it an official wedding outfit worn by the men on any of the occasions which demands wearing ethnic clothes.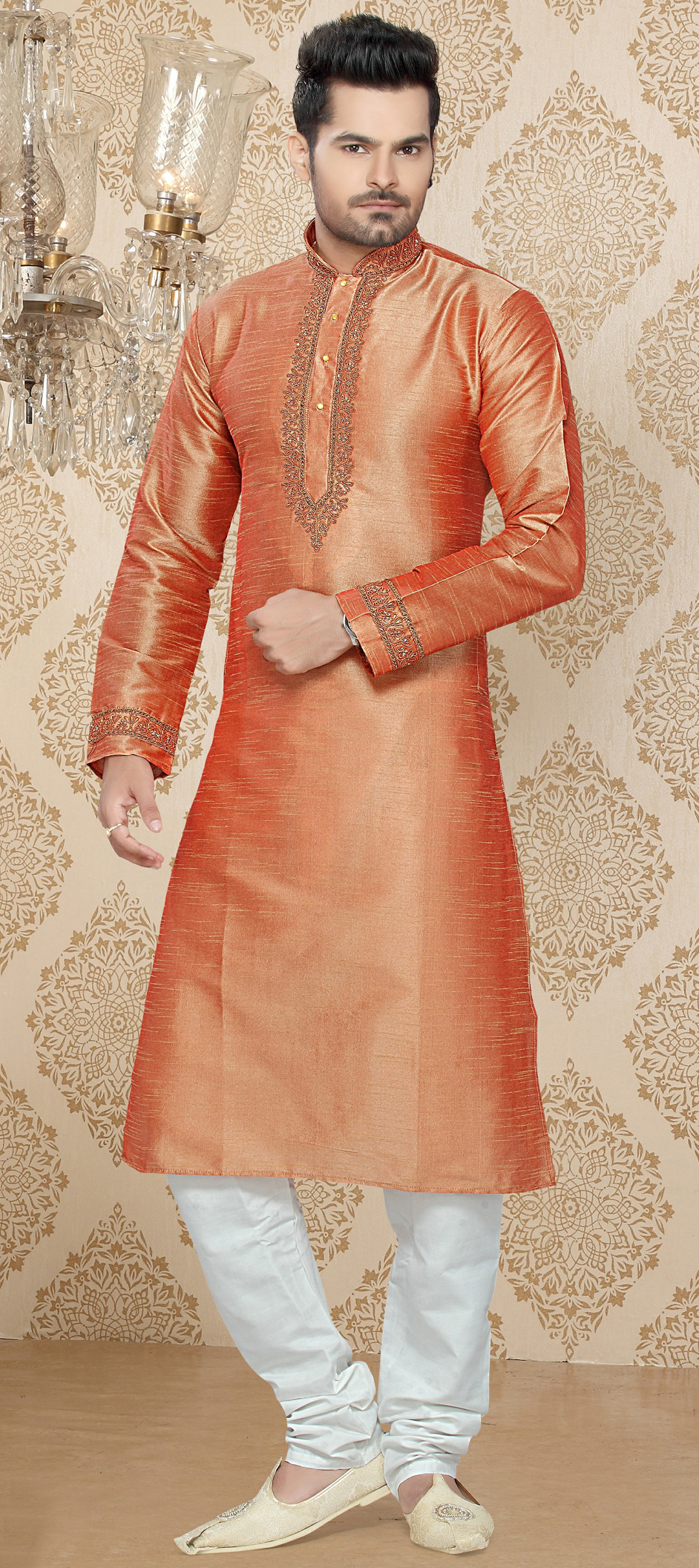 Kurta pyjama can be said to be closely related to an Achkan or Sherwani which again are popular as a wedding outfit but it has its own identity and thus is different from them in many aspects. The real grace of this attire lies in its simple cut which lends style and elegance to its wearer. Apart from this, kurtas are generally with round neck and buttons. They are adorned with heavy embroidery or embellishment while the pyjama remains straight and simple.
This ensemble becomes complete when a shimmery stole adds to its smartness making it truly ethnic. Tall, well built men carry it extremely well but the best part is that short ones also look smarter. One cannot ignore the fact that Bollywood as well as other celebrities have also contributed in making the outfit a hot favourite with the men planning to get married.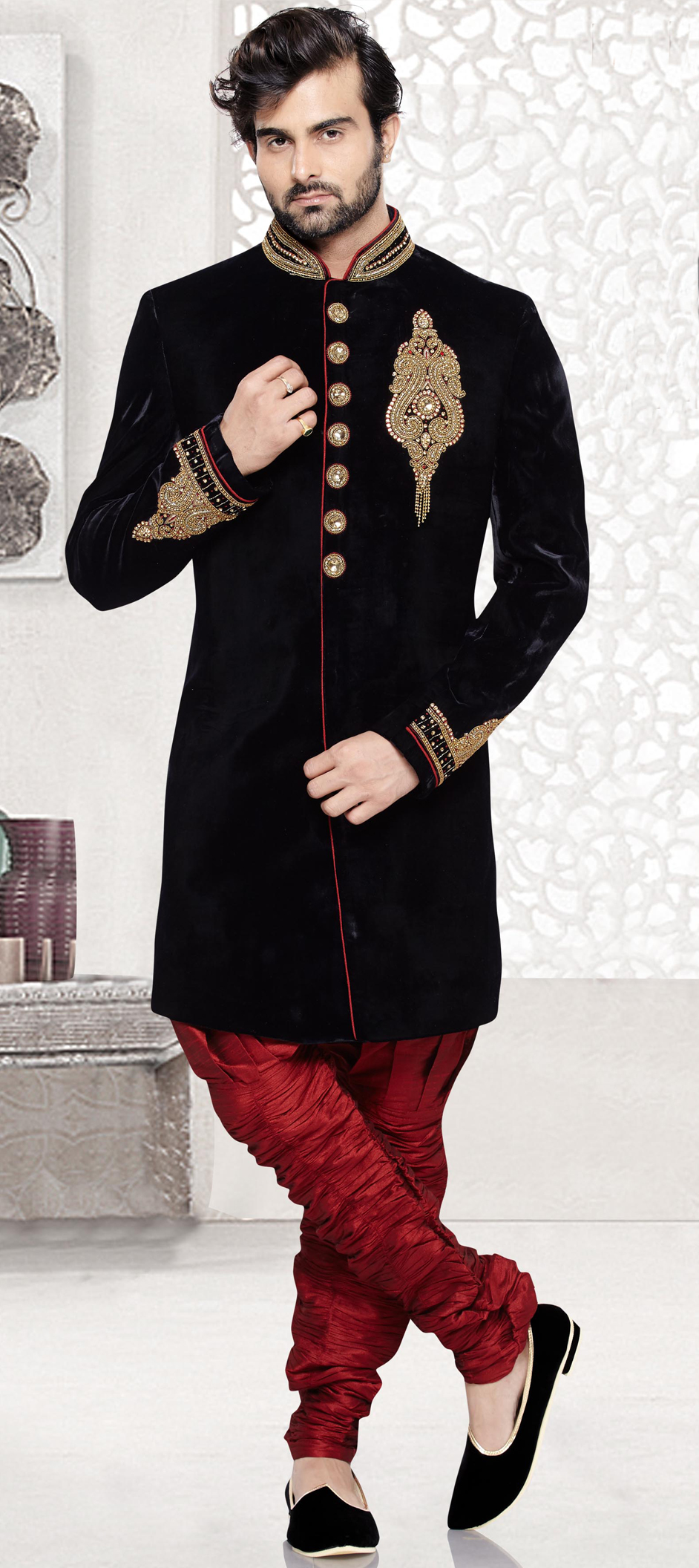 We at Indian Wedding Saree is a leading online store which makes every effort to bring you the most amazing wedding outfits for men as well as women. Kurta pyjamas in their most royal style are available with us in a collection that boasts of being the best as it caters something for everyone.
If you are the one who prefers a simple, sober outfit for a wedding or a party, we would say that you have come to the right place and we respond in the same manner to the one who is looking for something flamboyant and flashy, because our collection has an unlimited range beginning from lightly embroidered casual kurta-pyjamas to heavily embellished ones.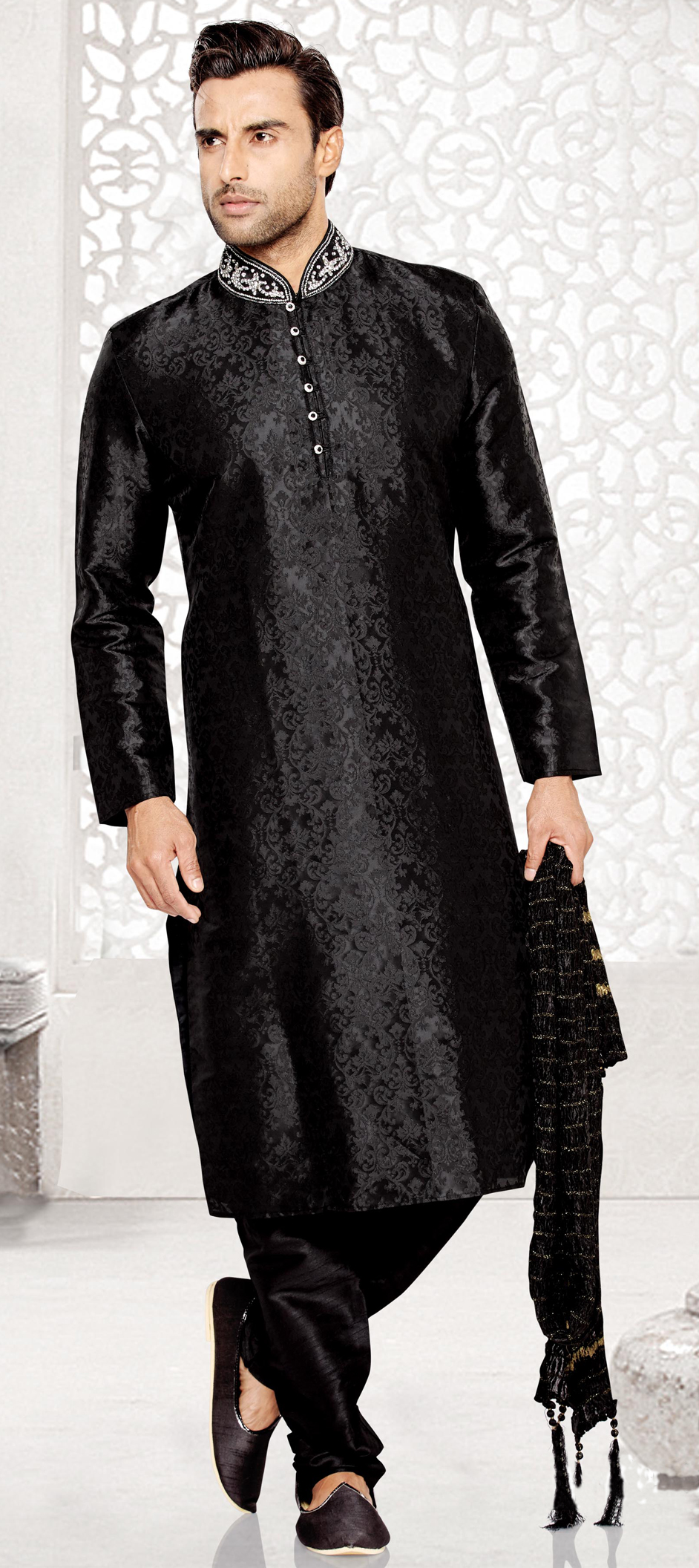 Our collection comprises of the trendy and latest in fashion as well as the traditional ones which always prove to be a safe bet. The array of colours ranging from pristine whites, off-whites, beiges to hot reds, maroons and navy blues are going to make your choice difficult, we must confess but whatever you choose, it will be exclusive and most unique designer wear.
Make your day special with these beautifully handcrafted kurta pyjamas at the most competitive prices.