Certain attires personify grace, beauty and elegance in abundance. Some of the Indian women outfits leave a spellbinding impact as they accentuate their beauty in the most appealing manner. Anarkali Salwar Kameez is one of such attires which are truly traditional and ethnic in nature with a long history of origin, worn not only in India but also a favourite with many countries in South-East Asia. It carries an interesting legend as to how it got its name.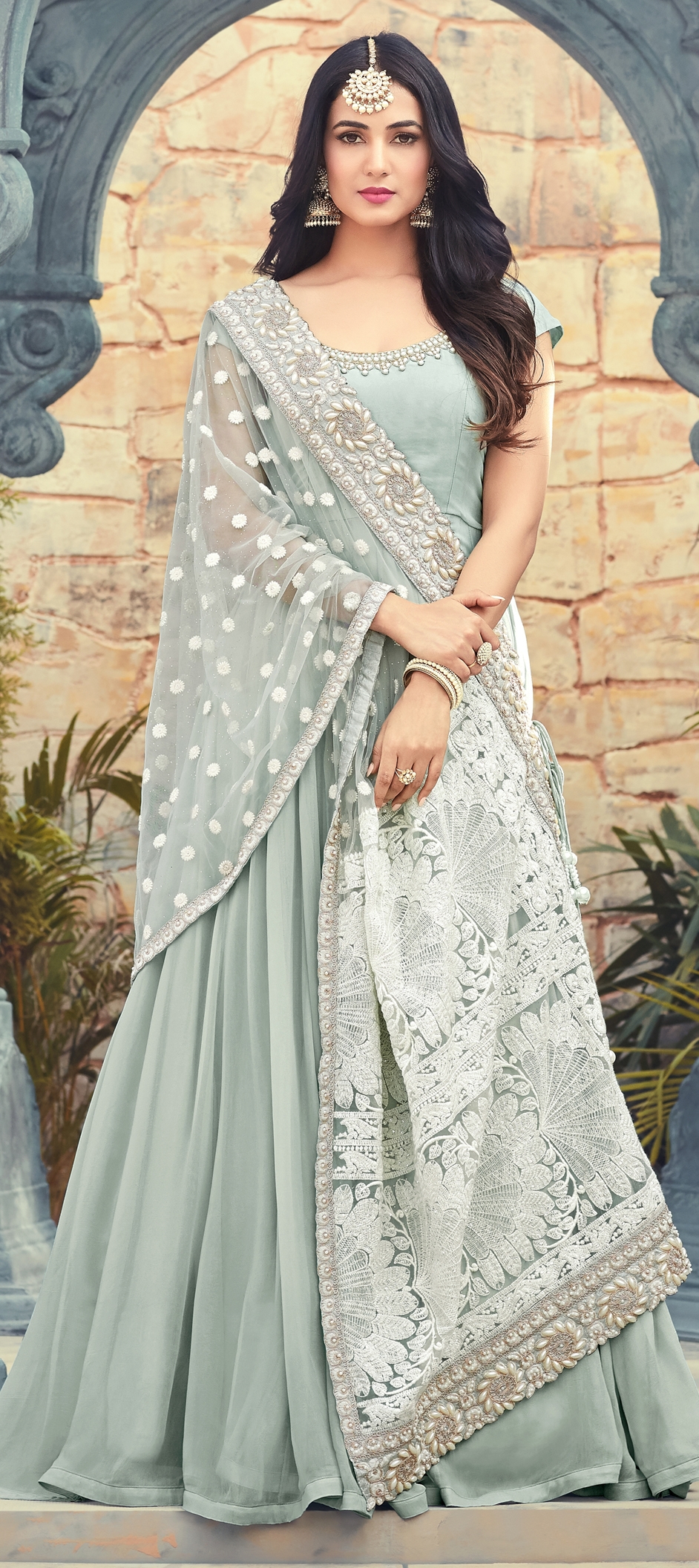 Anarkali with a literal meaning 'a pomegranate blossom' was a courtesan in the court of Emperor Akbar whose illicit relation with the crown prince Salim became notoriously famous with fatal consequences for her but she became immortal when this graceful ensemble of long flowing kalidaar kurta, a loose baggy style trousers known as salwar and an accompanying dupatta became every woman's hearty desire and till date are found to be an important part of their wardrobes.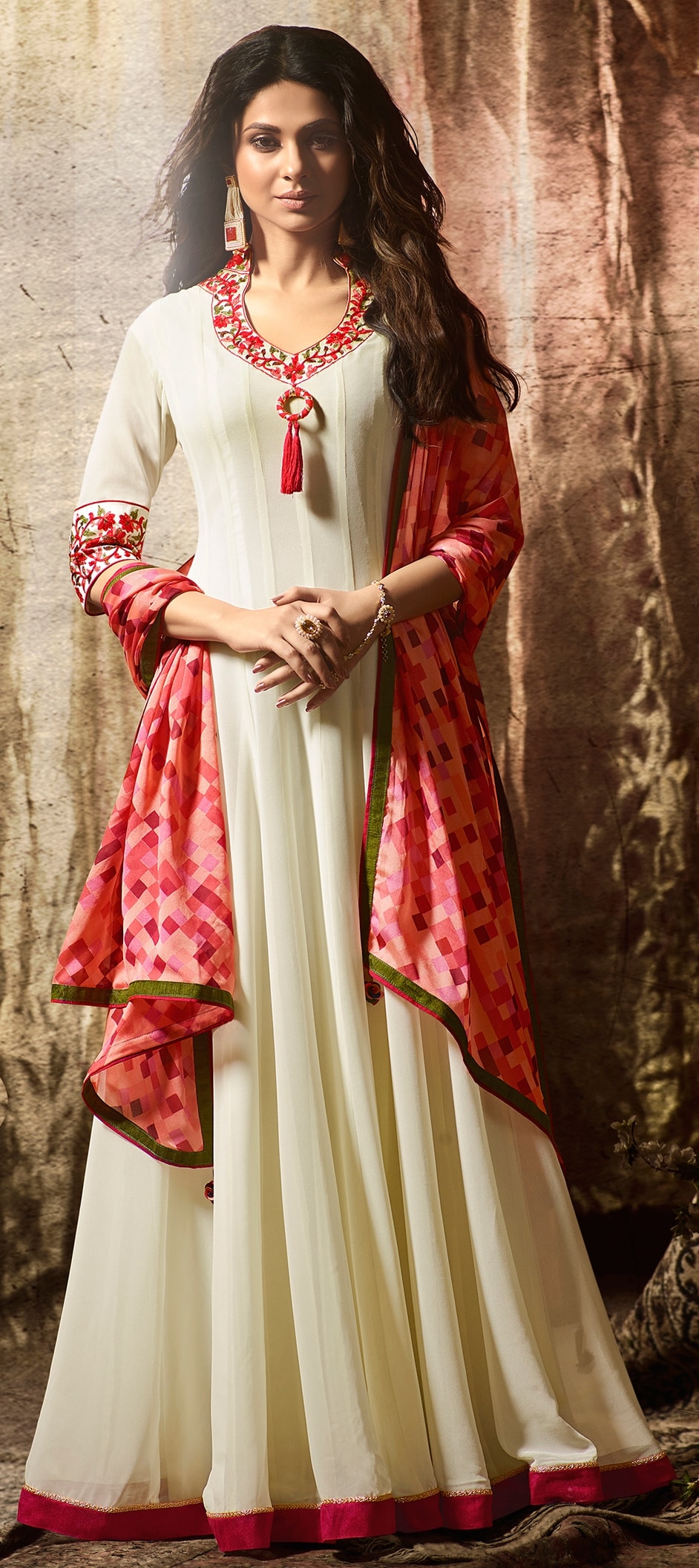 Anarkali Salwar Kameez never goes out of trend or fashion. Rather their style and charm has been found to be ever increasing. Be it the simple, sober ones or the flashy, bright and colourful ones, they never fail to spread an aura of enigma around the woman who carries this outfit and creates sensation in any occasion or party, even the wedding ceremonies like Mehendi Rasam, Sangeet Rasam or a cocktail party. Their bewitching effect is definitely enhanced when they are worn with matching high heeled stilettos which lend a unique and exquisite style to this ever so popular attire.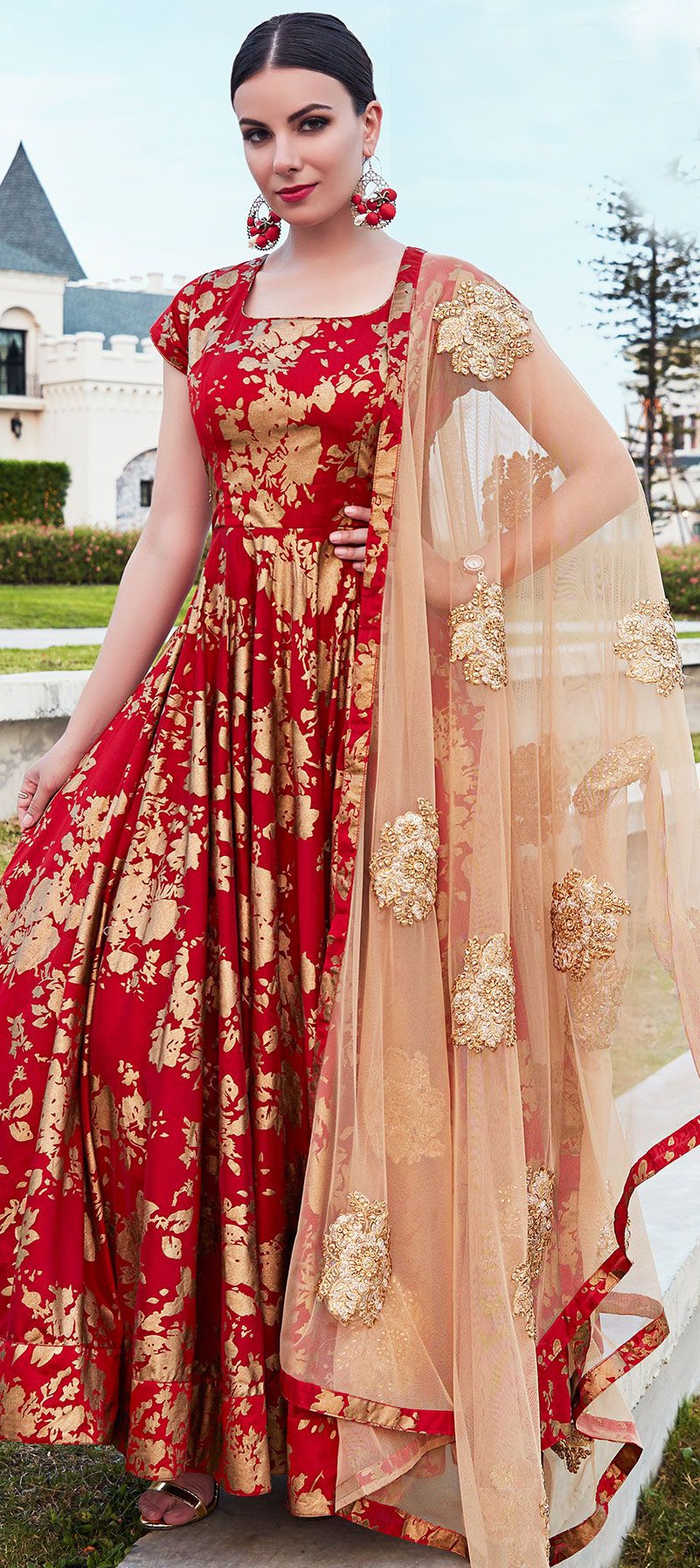 It is important that one keeps a few things in mind while buying an Anarkali Salwar Kameez. Firstly, one must be aware of the present fashion trends. Even the most ethnic of the dresses undergo some change in style. So before buying, make sure that the store from where you wish to do shopping has the latest and updated collection. Secondly, also check the trendy colours which are being worn this season. Thirdly, ensure that the quality of fabric justify its price. These suits are available in variety of fabric and it is important to choose the one which enhances your figure and makes you look slender and smarter. Fourthly, compare the prices and also check with the return and exchange policies of the store. Fifthly, buy it from the most authentic store and if you really believe in saving time, effort and money, online stores prove to be a better choice but choose your online store carefully and prudently.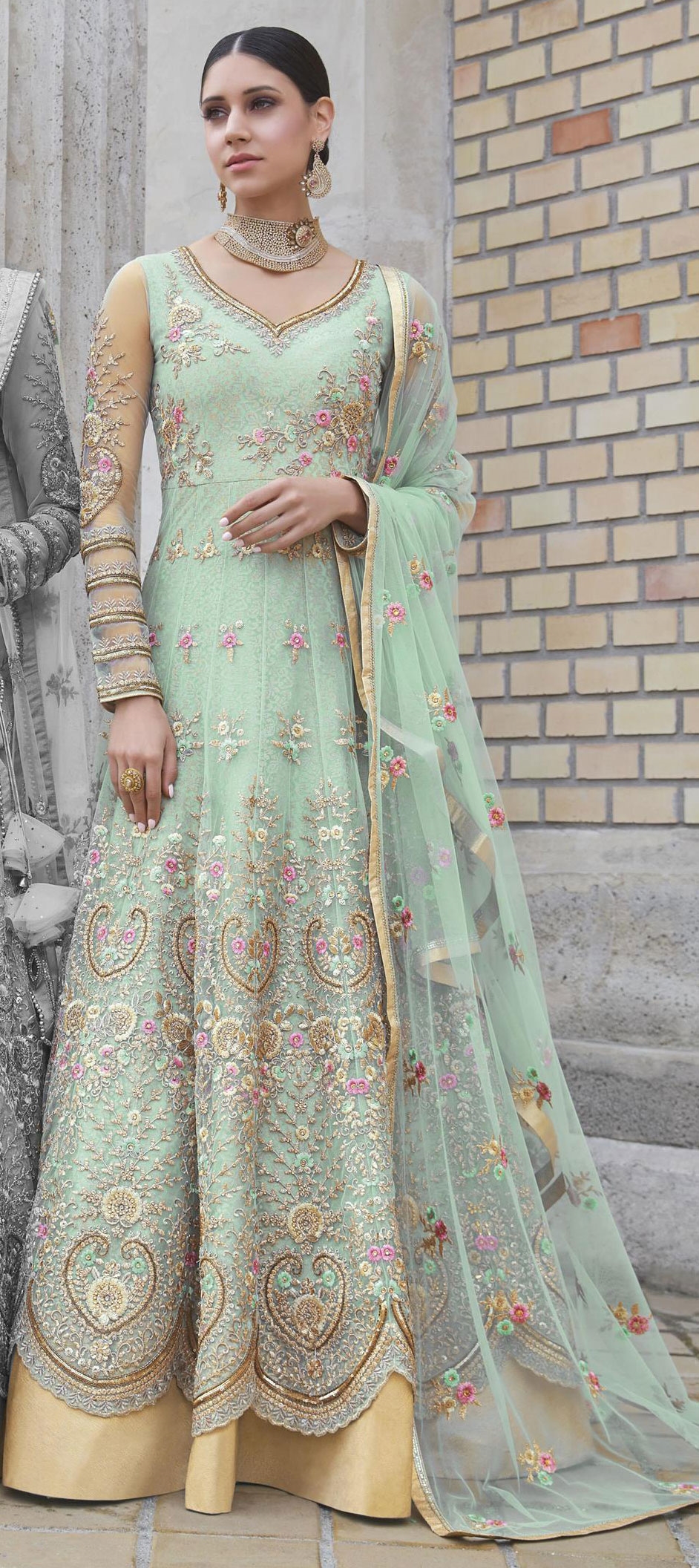 Indian Wedding Saree is one of the leading online stores that cater for the premium quality Anarkali Salwar Suits. You are definitely in for a big surprise when you browse through our extravagantly abundant collection in array of colours and the latest style. Our exquisitely embroidered Anarkalis are most aptly befitted for any of the wedding functions, giving you a chance to be admired and envied for being so gracefully and fashionably dressed up. Most importantly, our prices are the most competitive even though we never compromise on the quality of pure fabric like silk, chiffon, crepe, brocade or satin.
Take a look at our exclusive collection and place your hassle free order with us.