Eid is observed as the auspicious festival that celebrates the holiness of the Prophet's revelation of the divine Quran. It rejoices family get-togethers and festivitieswith merriment. The festival surrounds greeting family and friends and visiting each other to together celebrate the faith, feast on delicacies, and exchange gifts.
This is the time for celebrations and anoccasion to look dressed-up and festive for all. Knowing that men love and need more of fashion just like women, we are here with our exclusive Eid collection for men. Here is a selection of fashionable and trendy pathani kurtas for men that get the celebration mode on for you to help you lookyour best this Eid.
Asymmetric White Pathani Kurta for Men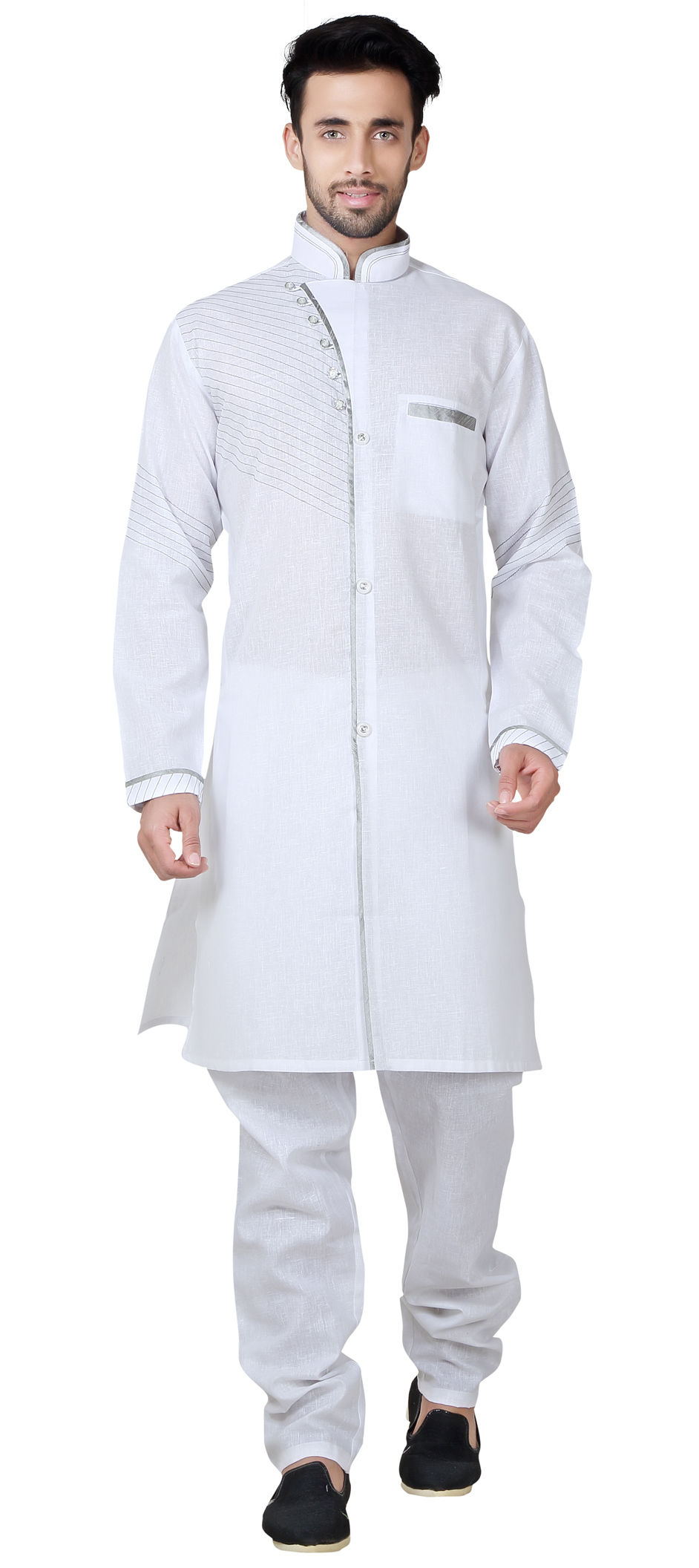 If you are looking to wear some different look this Eid that sets you apart from the regular styling, you should get going with this Asymmetric Pathani Kurta. The diagonal overlap with buttoned closures and an extended follow-through gives it a different look. High-rise Chinese/closed collar makes the kurta look suave. Accompany this light white pathani dress with anything white or light at the base to get the best results.
Blended Red-Maroon Cotton Pathani Suit for Men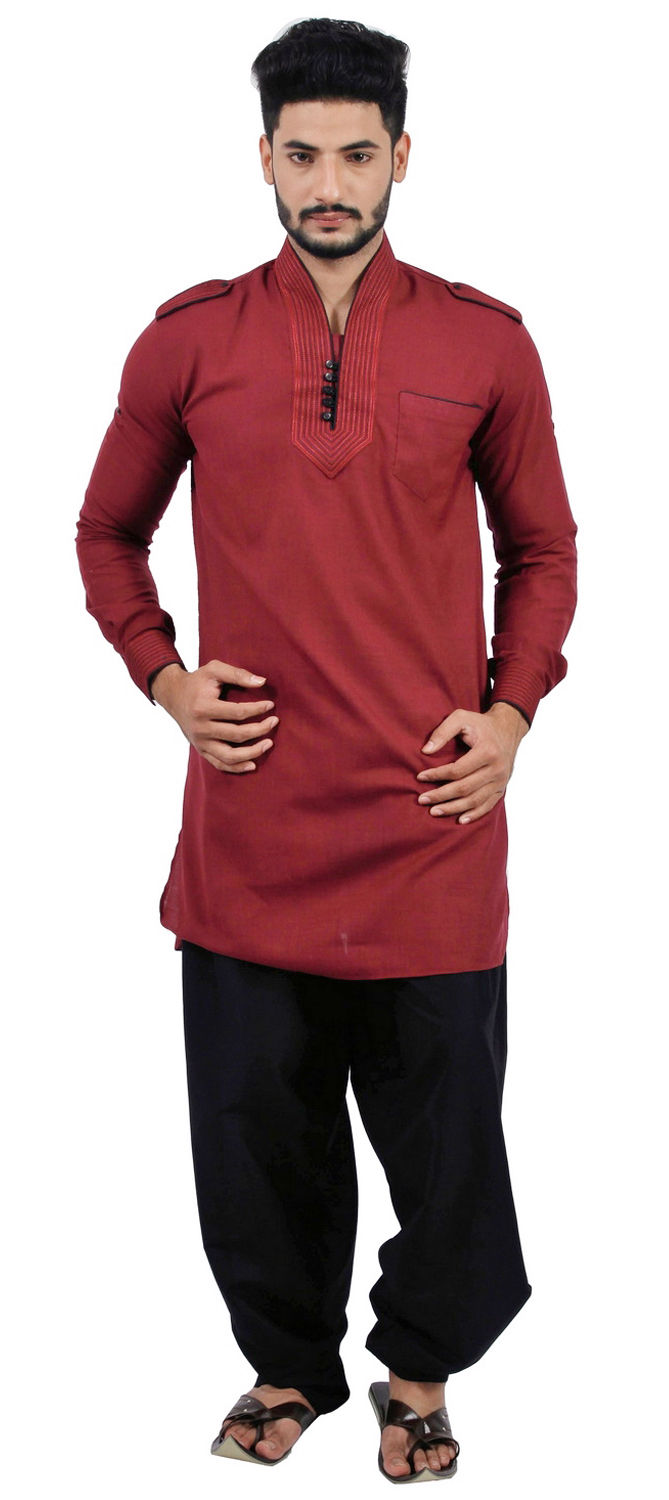 Not all men can carry red with the flair and flamboyance it is meant to carry. If you have that element in you this Red-maroon pathani dress is for you. This enigmatic kurta dress includes pathani top sporting enhanced collar styling with glossy resham work. It has straight trims and outlines and keeps close to the body to offer a brawny look. So, it serves its purpose of a masculine red right!
Classic Cotton Black Pathani Suit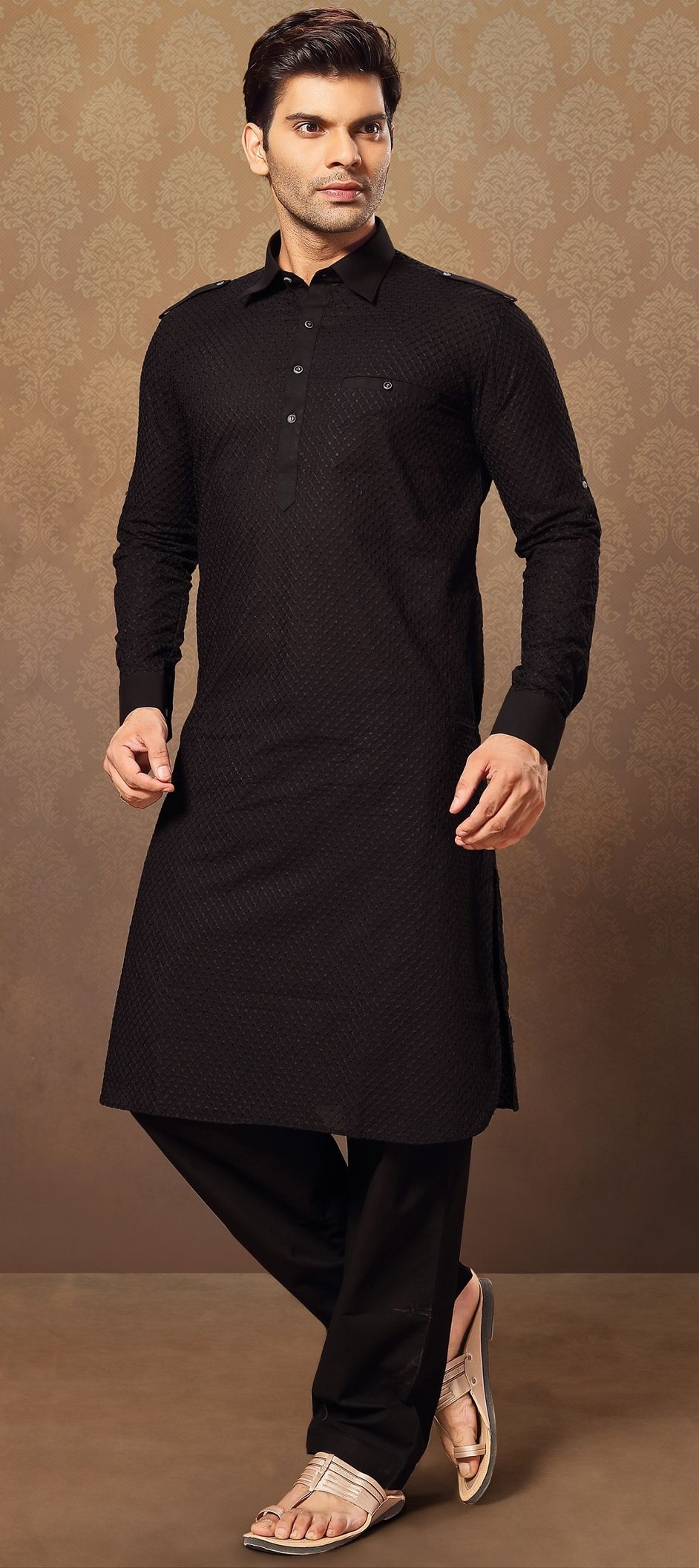 Black owns auniquesavor of fashion. When it combines with the traditional kurta fashion, it presents a different aura of styling. This classic cotton-based black pathani for men is one great way to stand out with your Eid dressing. Threaded texture patterns all over and the traditional A-line follow-through with loops on the shoulder gets it a typical pathani look that works out brilliant traditional fashion for men.
Elegant Cotton Pathani Suit in White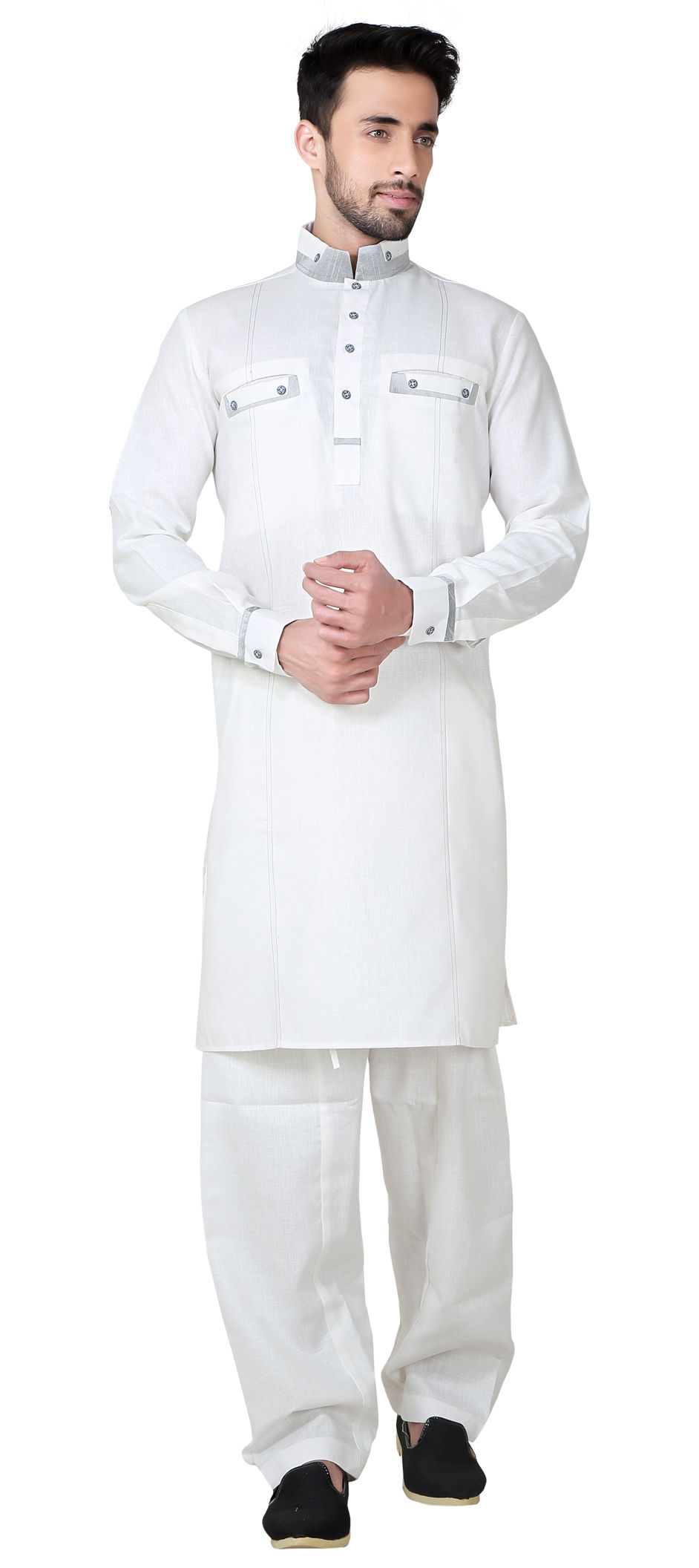 Let this Pathani Suit in graceful white tones bring on the latest fashion to your Eid celebrations. With the straight silhouette and sleek fitting sleeves, it gives you a composed look perfectly going with your gentlemen's demeanor. The subtle thread-workon the rise makes it look elegant at design. You can get anything black or grey over the feet to enhance the appeal of this pathani kurta pajama dress.
Beige and Brown Linen Pathani Suit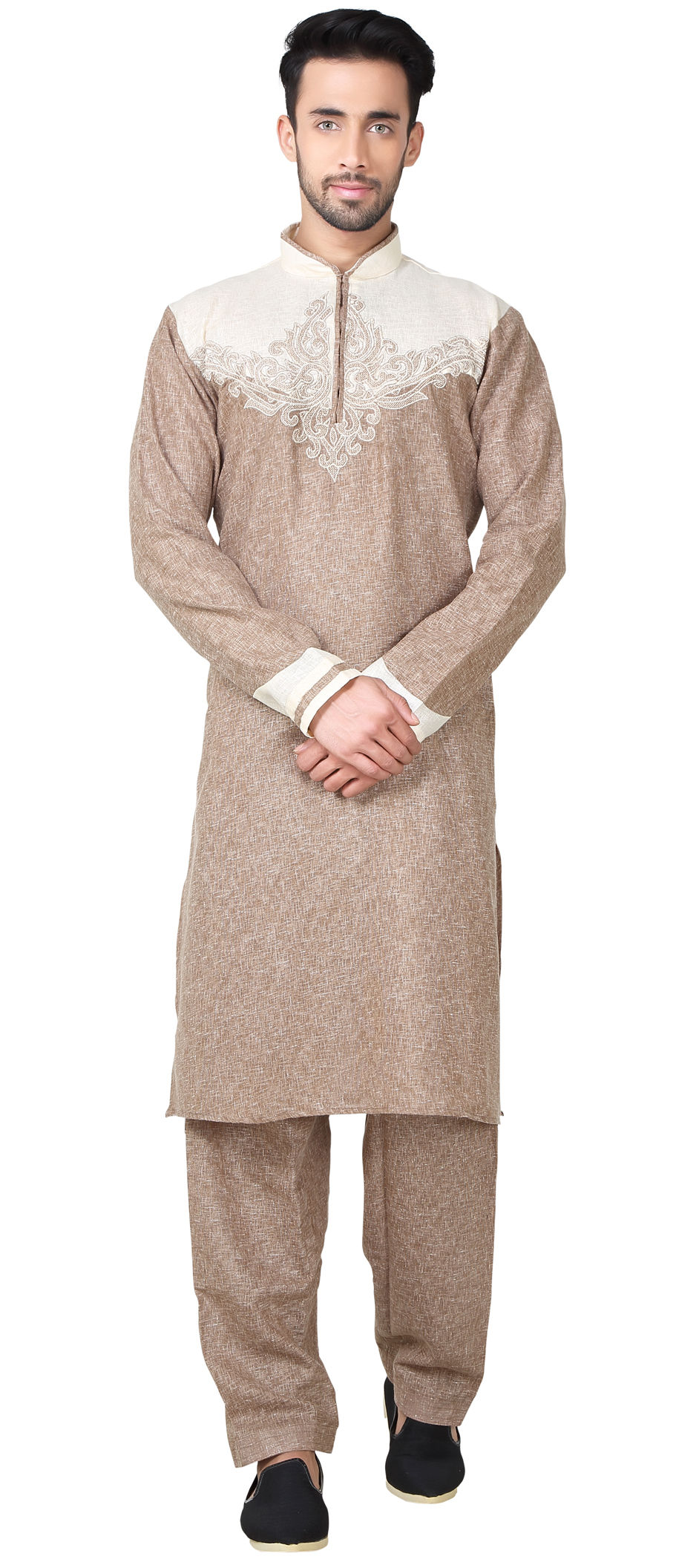 This one knows how to make you stand out in your traditional do with its intricate festive expressions. Certainly, something to accompany you well to your in-laws and at attending special guests on Eid. This exquisite beige and brown pathani kurta pajama dress elaborated with artistic thread work is something you would rarely see around that is so ethnically rich and appealing.
Wrap-up
Get the most of Eid styling with these selective pathani suits for boys and men to let loose the best of festive fashion this season. Look out for more such traditional clothing styles and fashionwear for festivals and occasions going with the latest collection of pathani suits for men.