Salwar Kameez, as an Indian female attire has gained popularity nationwide and they are worn by all the women, irrespective of their social and cultural backgrounds. Hailing from Punjab, it was the traditional attire worn by the Punjabi ladies and even men, though the shape of the kurta was a little different for both the genders. There was not much of a change experienced in its style in pre-independence or post-independence period, but that does not mean that no innovation was ever tried. Just like the language remains the same but its dialect and accent changes from region to region, in the same manner the same salwar-kameez experienced difference in style and design from one region to other. Though some differences were negligible, some proved to be significant, like Patiala, one of the districts in Punjab showed altogether a different design of salwar which eventually became so popular that it won accolades all across the country and soon a new fashion statement was witnessed in this already popular pair of clothing.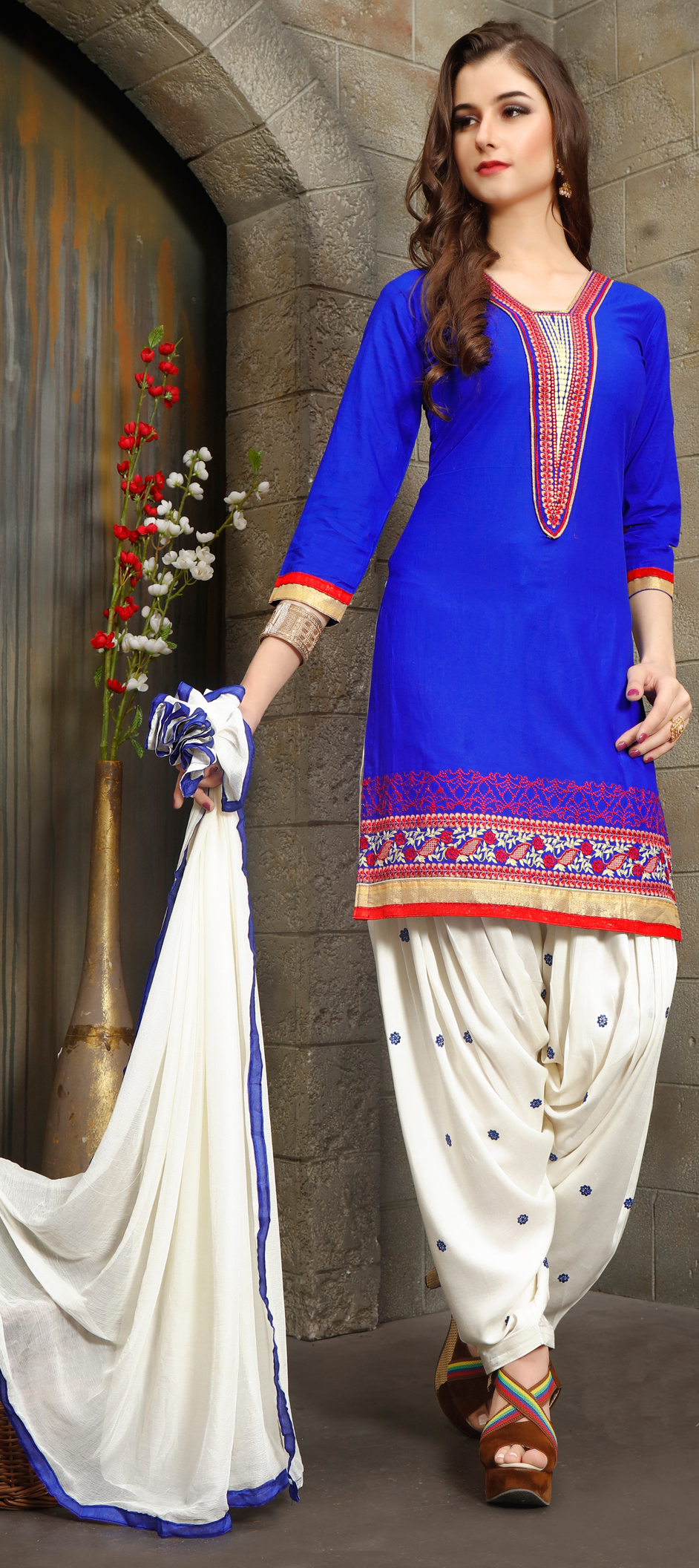 Patiala Suits comprise of a well fitted kurta or tunic of medium length, accompanied by bottom wear called Patiala salwar which is stitched differently from a normal salwar as this salwar is with flare and consumes double the cloth used for the normal salwar, but what makes it most appealing is the attractive look and comfort, loose style, which goes well with Punjabi jutis or mojris. This is all season attire which can be worn casually as well as in a party or wedding as this apparel is available in variety of fabric ranging from cotton or blended material to silk or brocade. A soft flowing dupatta completes the look.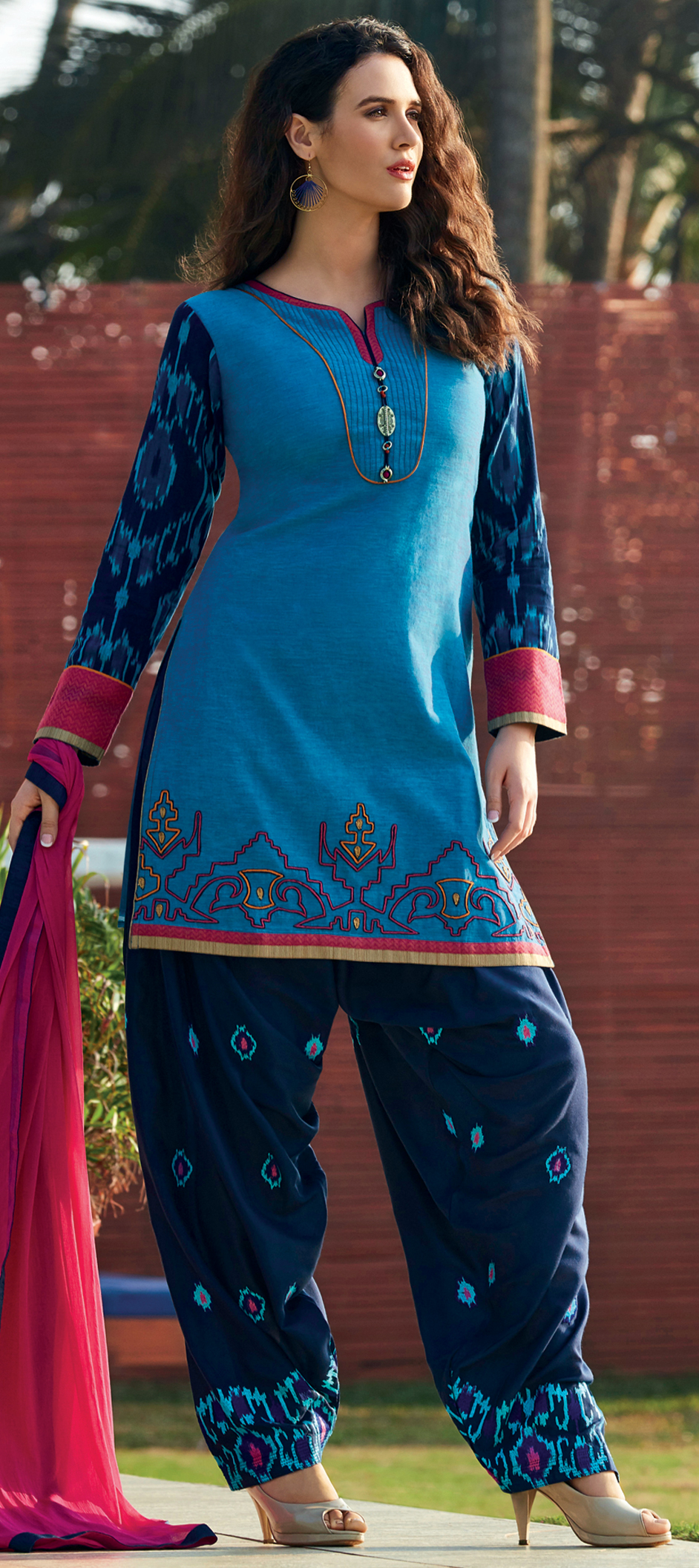 Patiala suits are available in array of colours and the kameez's beauty is enhanced when it is adorned with hand embroidery with threads or mirrors or any other form of craftsmanship displayed on it. We can no more say that Patiala suits are popular only in Punjab or North-India. In fact, this outfit has won the hearts of Indian women from all walks of life.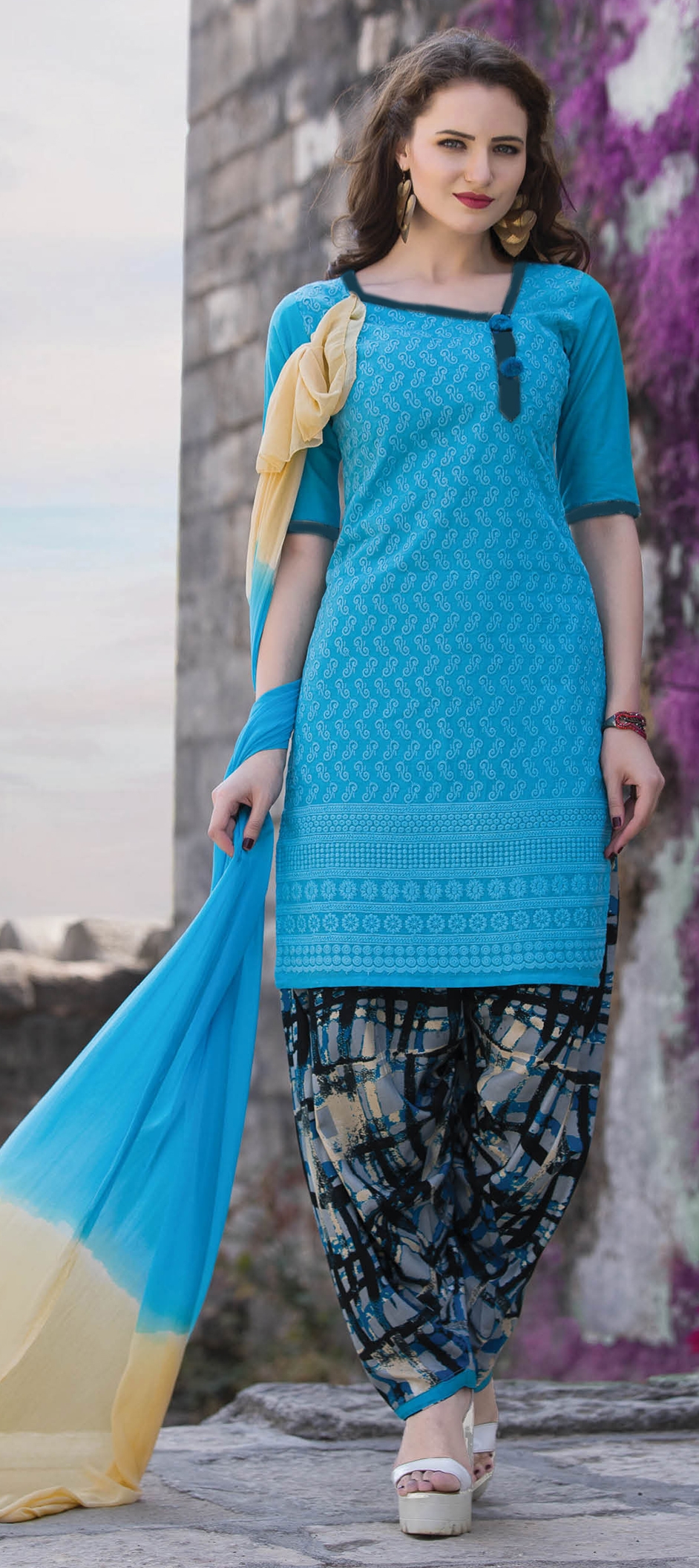 Patiala suits are designed by all the leading designers to be worn at any of the pre-wedding ceremonies or family functions. They are also available in ample variety with many of the popular online stores but the most exclusive collection is displayed only with Indian Wedding Saree, an online store that caters for the most exquisite variety of Patiala suits, available in the premium quality fabric and array of colours. We have semi-stitched or fully stitched suits variety so that variations in standard sizes are well taken care of. If you are looking for a suit for Mehendi or Sangeet ceremony, our range and variety is going to surprise you. Our transparent return-exchange policy makes it easy for the customers to buy the product without hesitation. We deliver what we promise and we also keep on updating our collection according to the new fashion trends.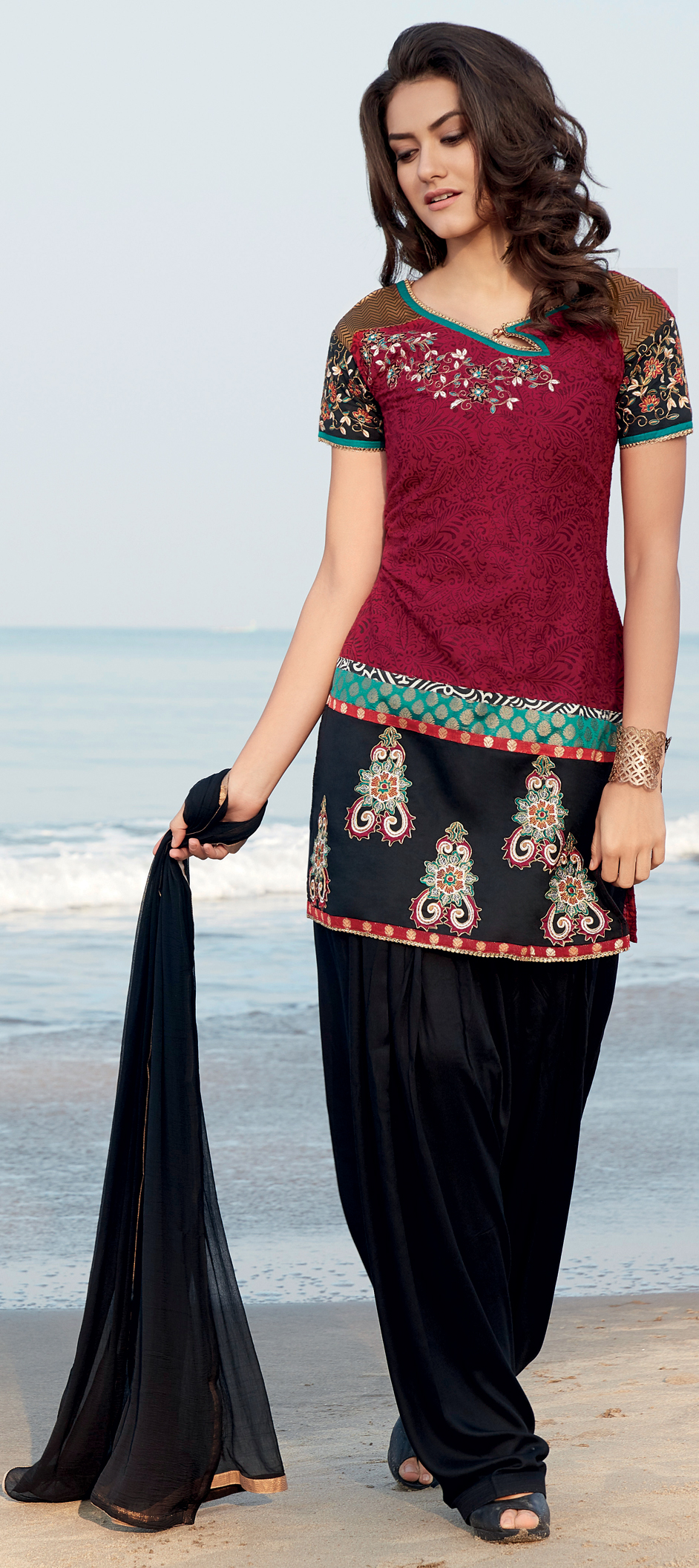 Browse through our immensely beautiful collection of Salwar Suit and choose your pick today.