Wedding attires for both the men and women hold a lot of significance especially if it is an Indian wedding which can never be said to be complete without dressing up in the most ethnic style. Indian traditional outfits for both men and women are available in great variety but it would not be wrong to say that a few out of these have always been a favourite and never lose their charm despite the new fashion trends.
One such attire is a Sherwani which though is a traditional wear from yesteryears but it still remains as popular as it was in the past. In fact it has become the most sought after and fashionable wear for the new generations which they proudly flaunt in a wedding. If you happen to be a bridegroom, you have all the more reason to add a Sherwani to your wedding ensemble.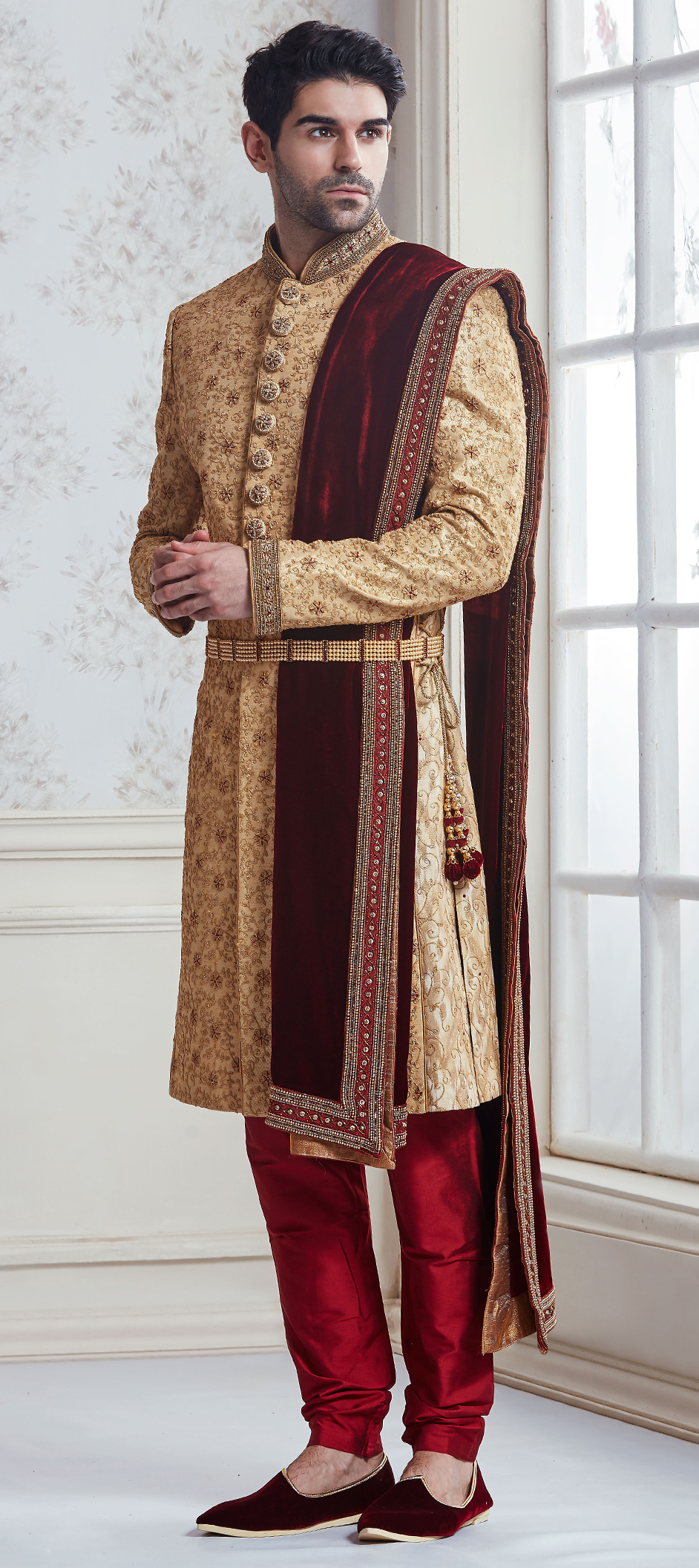 What is Sherwani? A Sherwani is a long jacket with buttons and bandhgala or we can say Chinese collars. Sherwanis are known to have been born out of the union or fusion of the British frock coat and an achkan. Very soon, it adapted itself to Indian panache and became an important part of Indian traditional formal attire.
What could befit an Indian wedding more than this not only for the bridegroom but also other men who believe in being dressed in an outfit which personifies a unique and the most elegant style?
No wonder it has even inspired the Bollywood stars to wear it on as well as off screen. Sherwani possesses this unique cut and design that makes our men look taller, slender and smarter and this wonderful garb also contributes in lending a macho look to Indian bridegrooms.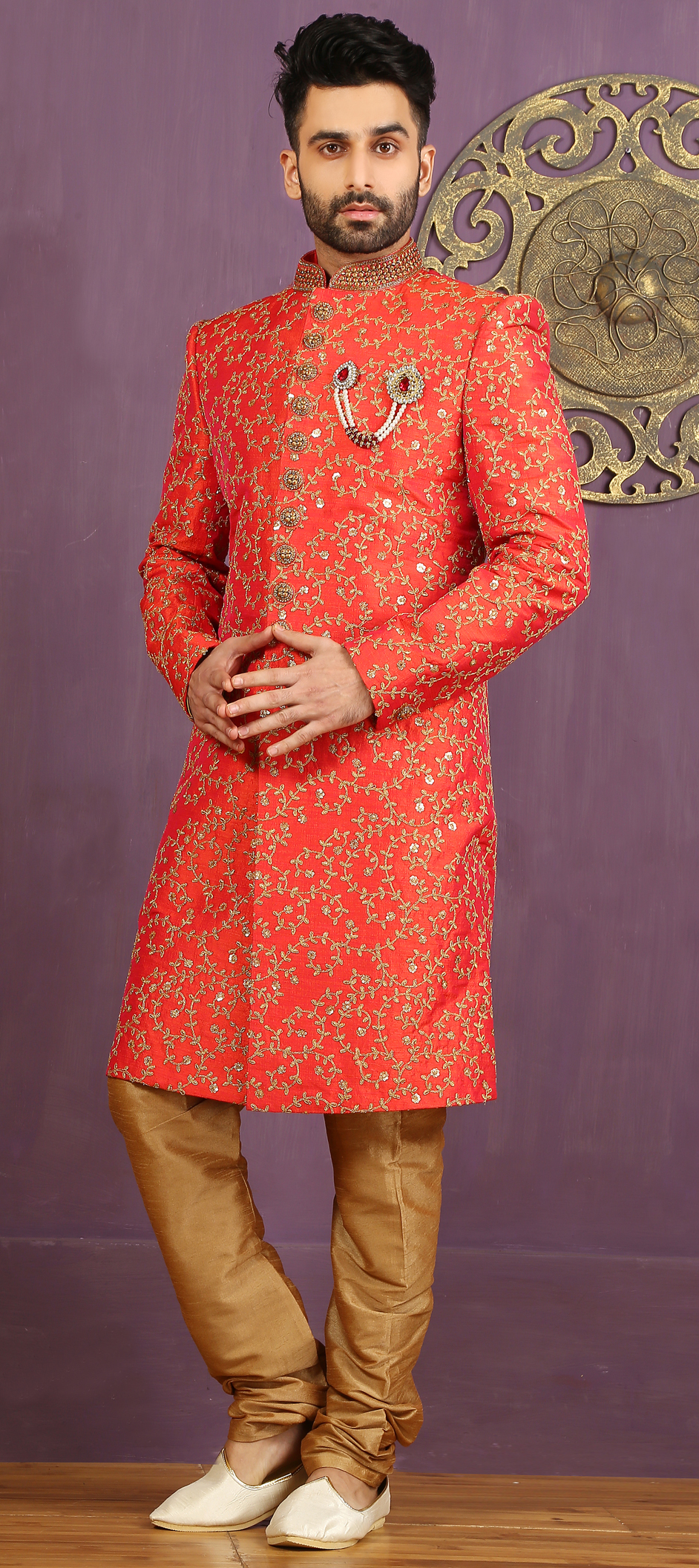 In short, Sherwanis exude a royal and majestic look to its wearer adding grace and charisma along with a highly dignified persona. To create this everlasting impression, it is a must that sherwanis are stitched in quality fabric, exhibiting rich and flamboyant appearance. It may be heavily embellished with gold, silver or copper thread or displays fine workmanship in the form of embroidery and may also be decorated with gilded buttons.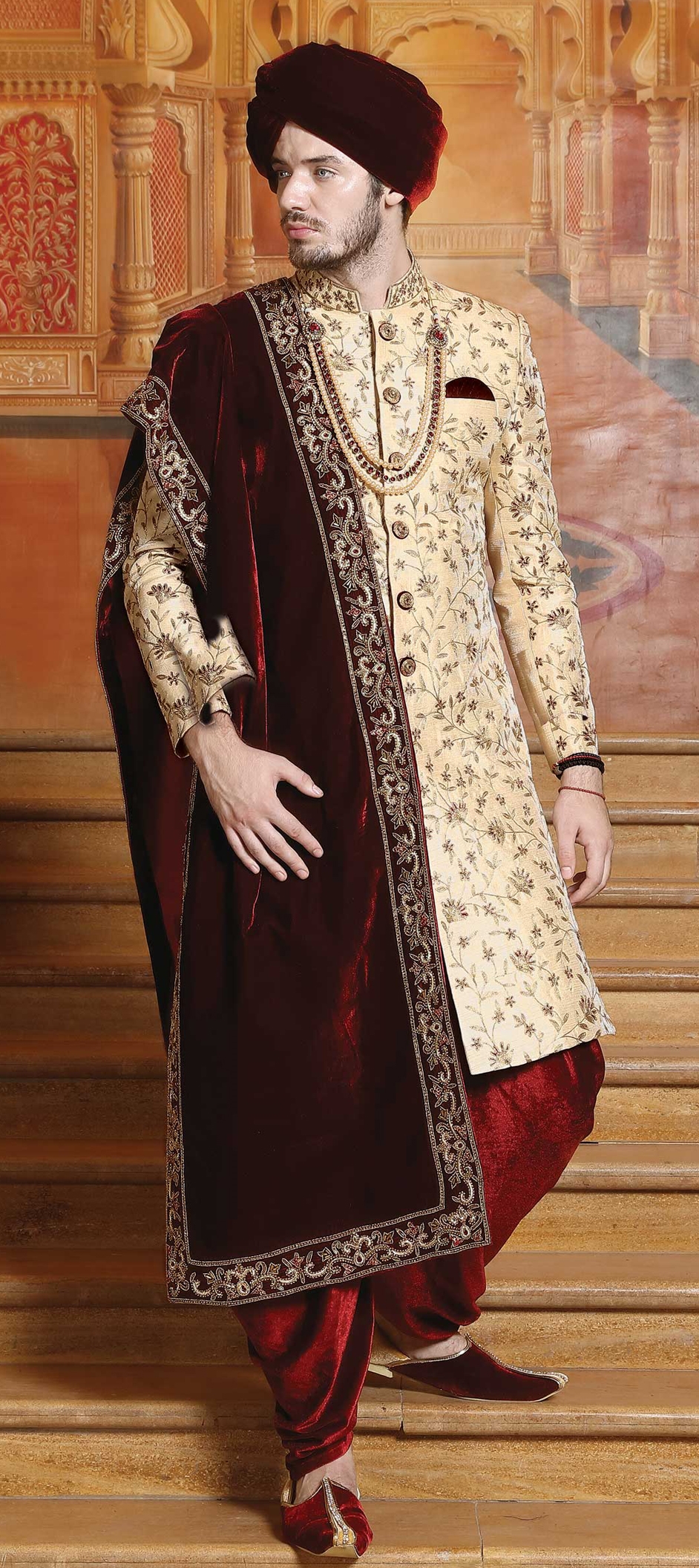 It goes without saying that this outfit creates a magic only if it is well stitched as the most exquisite of the fabrics fails to attract attention if the tailor has not shown his expertise in a skilful manner. In present times when many of the online stores cater for wedding attires, it is important to choose prudently and carefully.
Indian Wedding Saree is one of the leading online stores which add to your excitement of buying wedding clothes as we have the most updated and premium quality wedding collection, especially the Wedding Sherwanis which are class apart and truly display grandeur and luxury at the most competitive prices.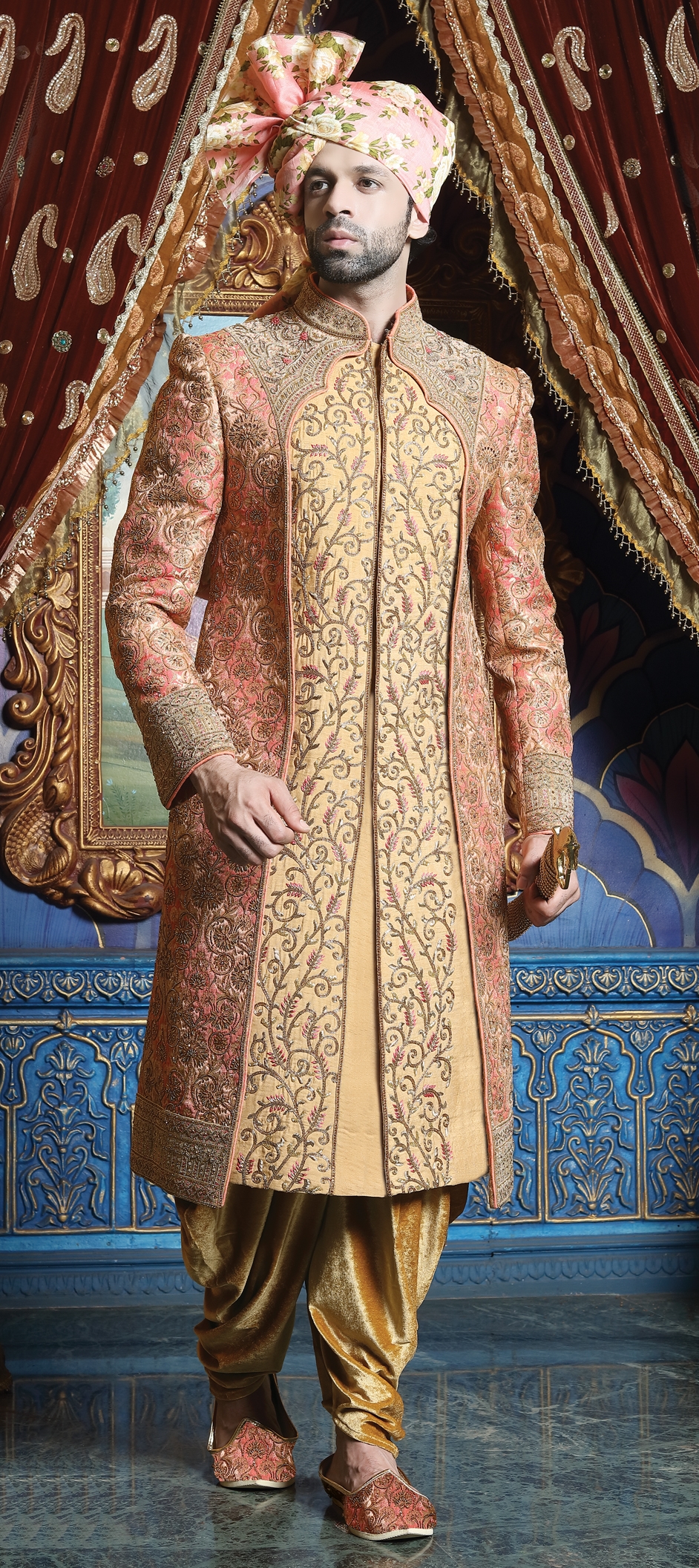 Our sherwanis are available in trendiest of styles and colours to choose from. We ensure that the embroidery and embellishments done on Sherwanis display great aesthetic taste. Our designers make sure that the cut and design of the sherwanis meet the classiness and sophisticated standards.
Browse through our most dashing collection of wedding sherwanis and pick your choice.