No Indian girl's wedding trousseau is complete without silk sarees. Silk, known to be first developed in China which was originally reserved only for the emperors, soon found its popularity spreading to other parts of Asia, though the emperors of China tried to keep sericulture a secret but by 140 AD, silk had reached India and from here began a saga of India's love story with silk. In North and Eastern India, it was called Resham and 'Paat' while in South, it was known as Pattu.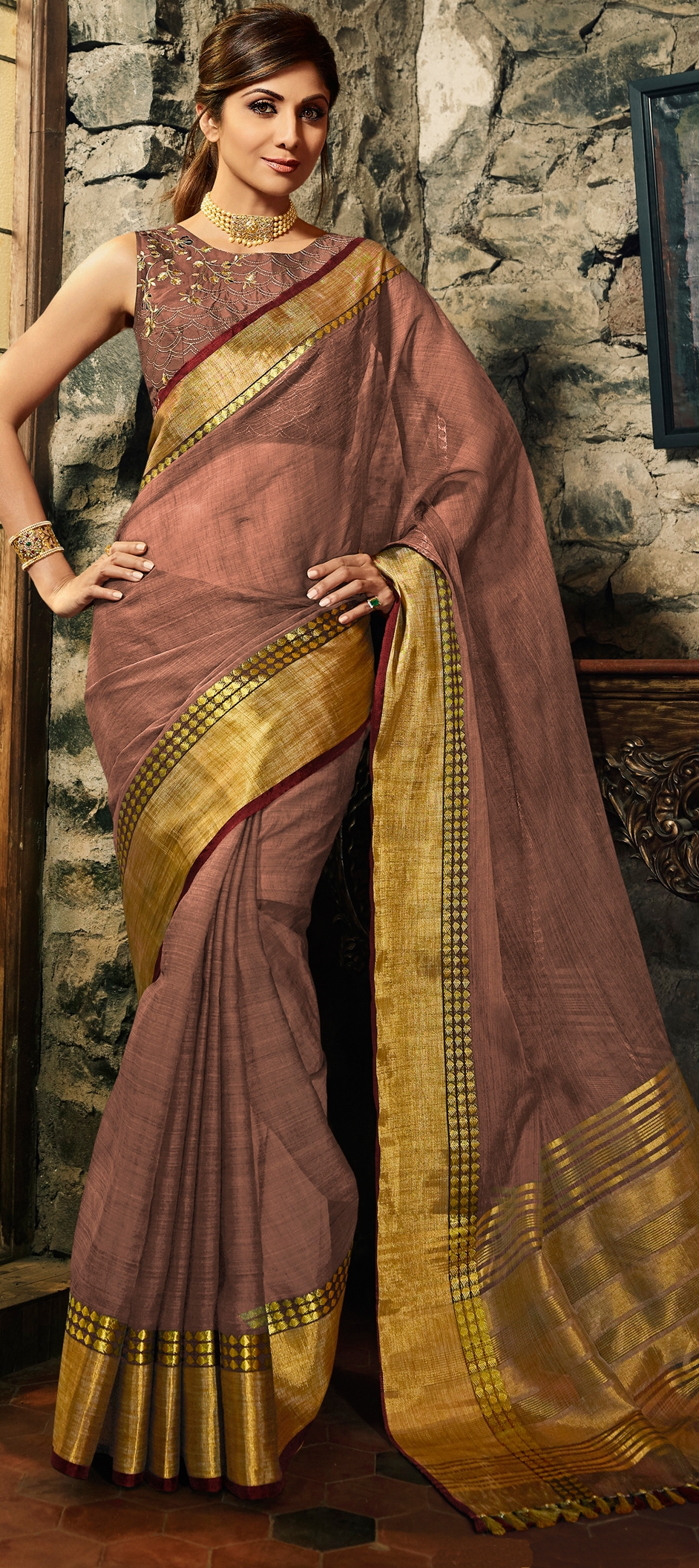 Being the second largest produce and the largest consumer of Silk, Indian's fondness for this soft, shimmery fabric can be well understood. It has been customary to wear Silk Sarees for various social functions and ceremonies, especially in Southern and Eastern part of the country. Women have been wearing silk sarees for all the auspicious occasions, since times bygone. Silk, possessing a royal look, has always grabbed women's attention, so much so that now Silk Sarees have become the part of every girl's wedding ensemble.
Silk Sarees, hailing from South India have the most luxuriant varieties which are known to be produced in Kanchipuram, Pochampally, Dharmavaram, Mysore, etc. Banaras, in the North enjoys its solo legacy in rich brocade and zari sarees while Bhagalpur, Murshidabad and Assam in North East are known to have an exclusive collection of Silk Sarees.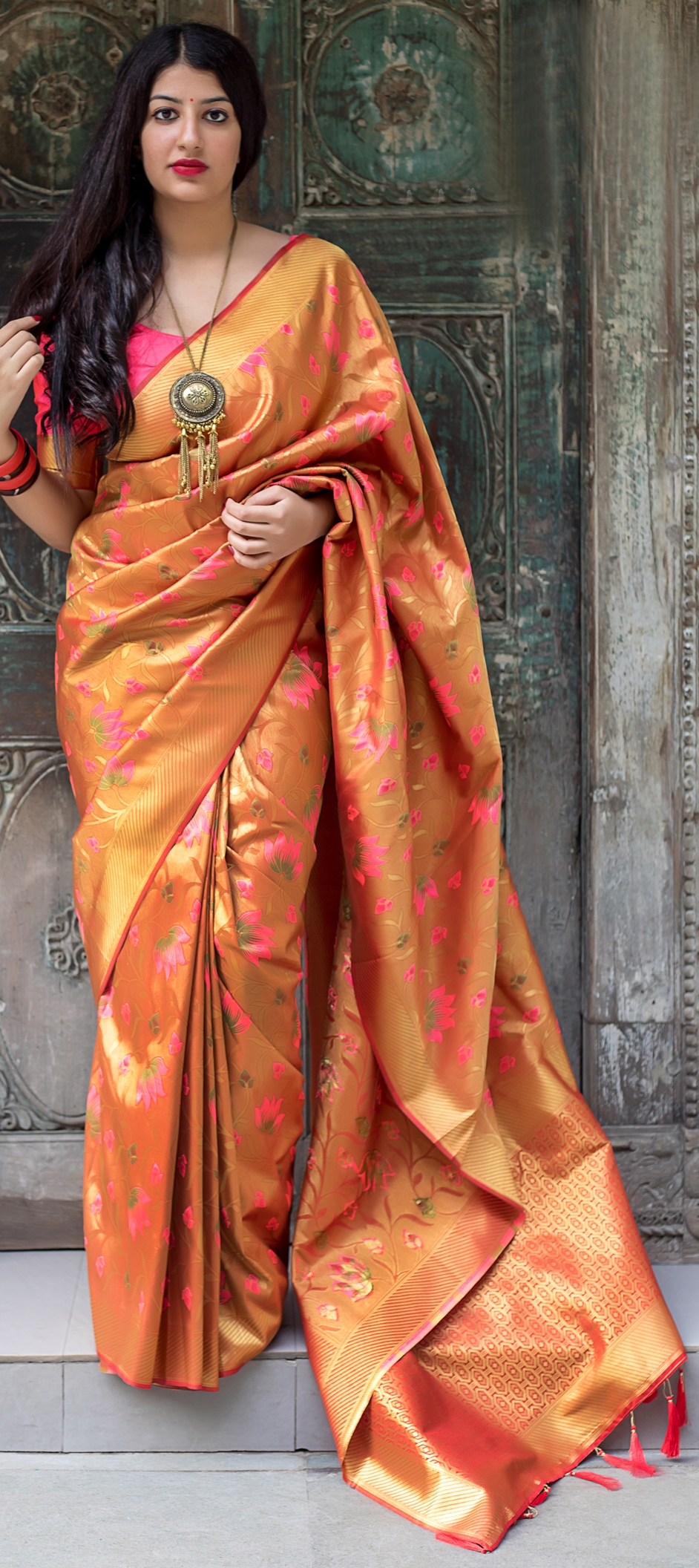 It is imperative for any girl planning to buy silk sarees for her wedding functions to know about the variety of silks that she can buy and then making a wise choice so that she feels happy and satisfied with what she has bought. There is a variety of artificial silk known as art silk available in the market which is produced from synthetic fibre. Though it may resemble silk in appearance but if one is planning to buy only the pure silk, it becomes all the more important to know the difference between pure and artificial silk sarees.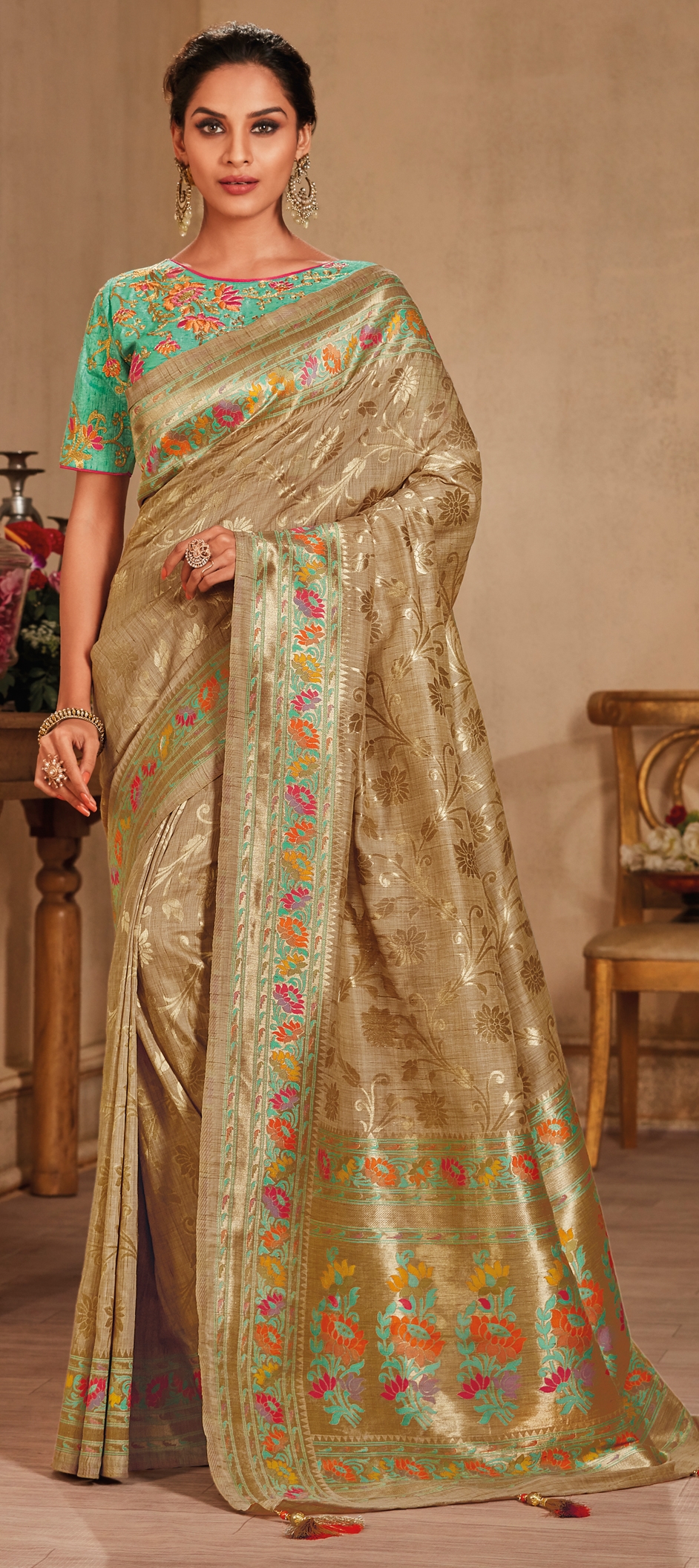 For the wedding collection, Kanchipuram Sarees are hands down winners as nothing beats their majestic, heavy texture, feel and exquisite traditional designs which are recognized for their beautiful and intricate weaved patterns. They display magnificent zari work which makes them festive and most apt for any wedding. Banarasi Sarees are any day a favourite choice as they exhibit fine workmanship in the 'jaal' or pattern woven with a perfect blend of gold or silver zari and silk. They are still the first choice of any bride.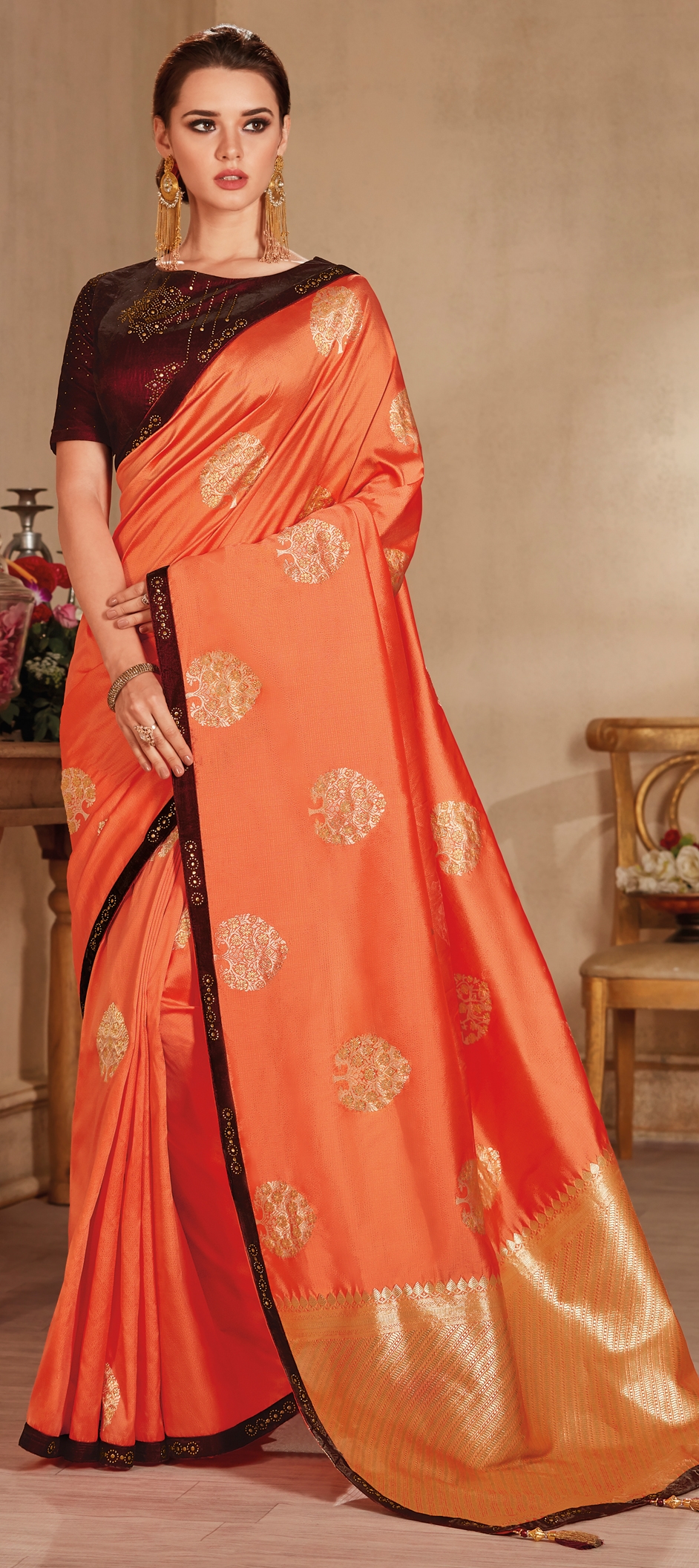 We offer you the most authentic and vast variety in Wedding Silk Sarees ranging from Kanjeevaram, Pochampally, Narayanpet, Munga silk to designer sarees with opulent embellishments. These sarees in the most striking and rich colours, patterns and traditional designs give you the best choice and variety to choose from. We cater for silk sarees in solid colours with contrasting borders or the light Mysore silk or crepe silk sarees which can be worn for any light evening parties. We also have the most exquisite collection of sarees in tie and dye with a zari border to make them a safe bet for any occasion.
Visit Indian Wedding Saree and explore the world of the most amazing wedding silk sarees and choose something that goes with your taste.