Embroidery has been an integral part of the fabric saga that one has witnessed in many forms which displays true craftsmanship. It showcases skilful use of threads in array of colours, wires, mirrors or beads with a needle which expertly fixes these adornments on the fabric and transforms it from ordinary to extraordinary. Be it any fabric, embroidery makes it stand out, adding style and grace which lends charm and beauty to its wearer. There is no denying the fact that embroidered fabric has been the part of any culture and civilization since the times bygone and it is the unique skill and expertise which has held our attention towards this artistry.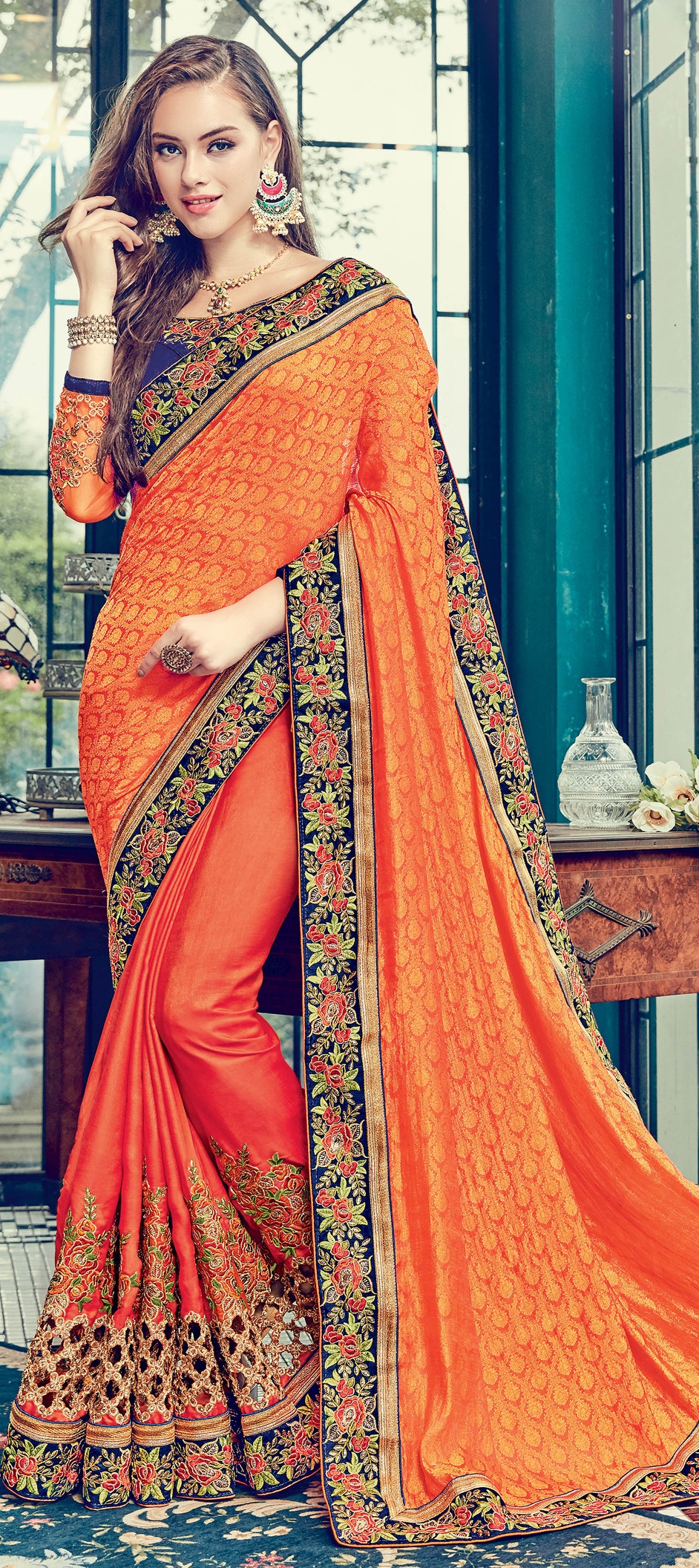 Indian history of attires has been rich and colourful. Since Indus Valley Civilization, the popularity of one outfit has never seen a decline. It is a wearer's delight and onlookers cannot help but admire how it makes any woman sensuous, adding femininity, grace and elegance to her personality. Yes, no other attire comes even closer to the charisma displayed by a Saree. All these years have witnessed Saree as a customary wear at any traditional gathering. It may be worn or draped in different styles at different places or regions of India; it still remains unique to Indian culture which has no doubt fascinated even the western world leading this six yard fabric win a global status.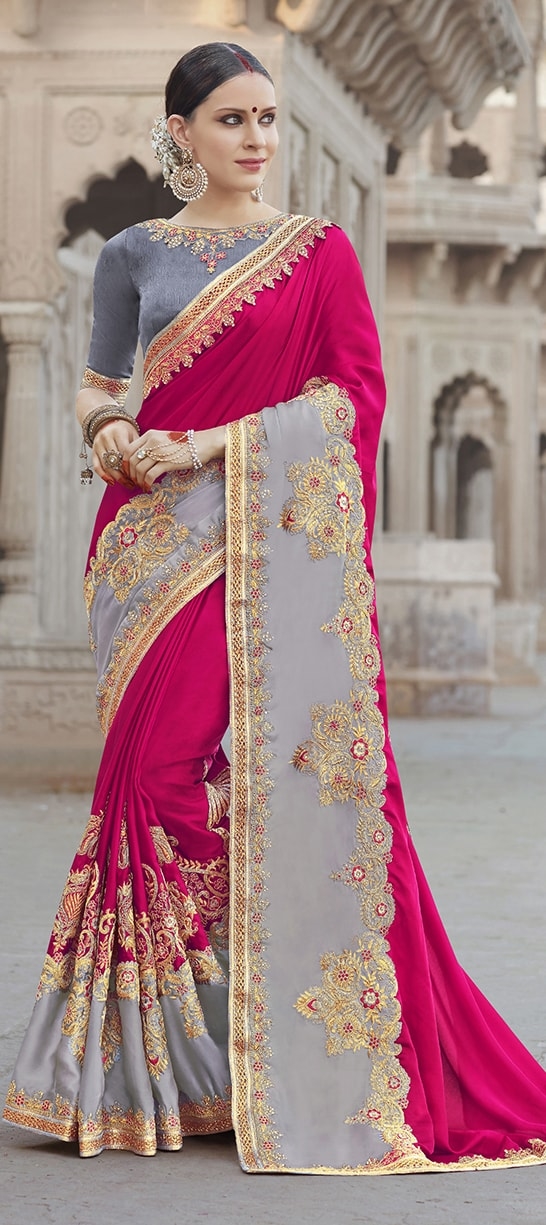 Though the modern Indian women may have many western dresses in her wardrobe, none of them can replace this incredibly sexiest attire, which our designers always make an endeavour to amplify in style with different ideas blending the past and the present to create the most desired effect. This only has brought the olden times back wrapped in modern and trendy styles when the Embroidered Sarees which have existed since ancient times were given a complete makeover and a new avatar received a warm welcome in the present times. In fact embroidered sarees have found an upgraded status and a comfortable place in any woman's wardrobe. These sarees may be worn at any occasion, be it a party or a wedding. They also are a must have for the bride's trousseau, adding flamboyance along with grace and elegance at the same time.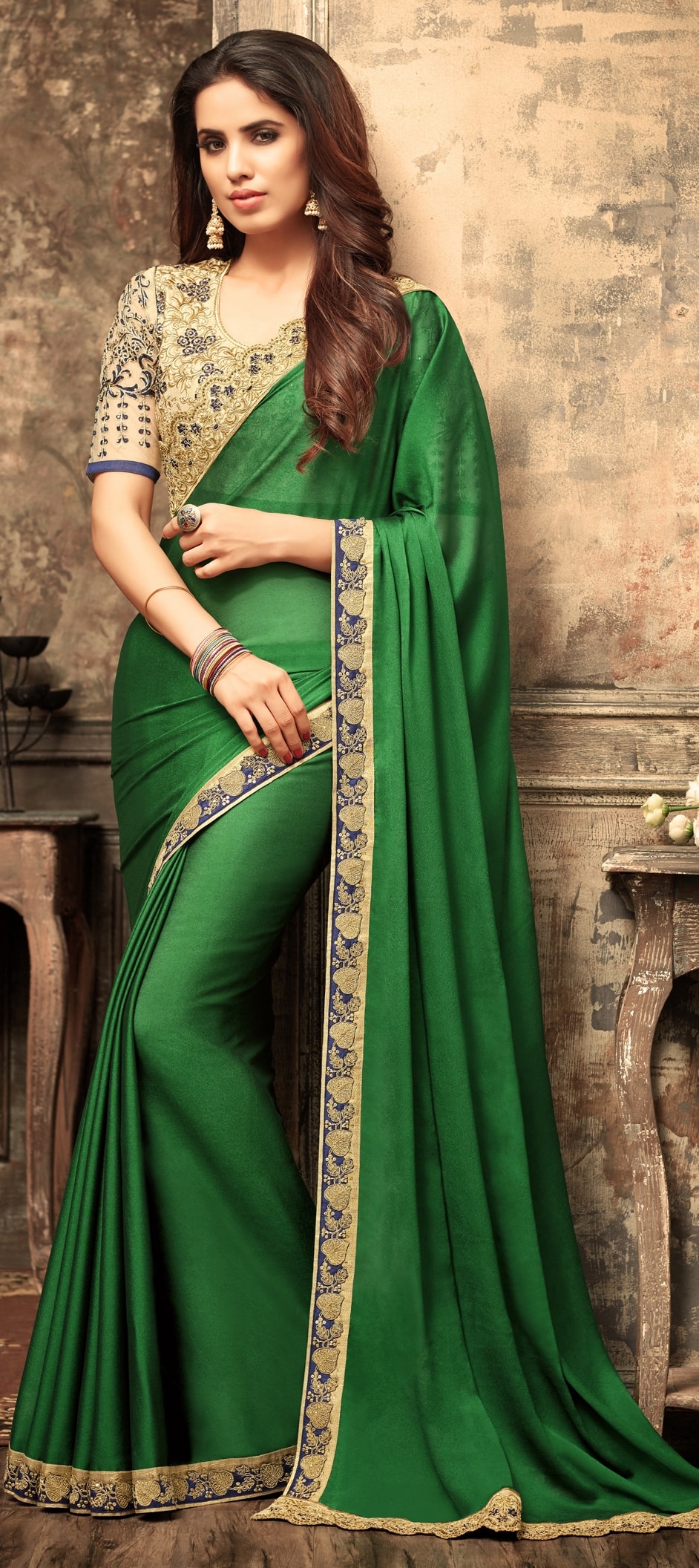 Embroidery designs vary from being simple and sober to vibrant and unique, depending on the choice and occasion, where they can be worn. They have a designer appeal, yet a traditional touch to blend in any background. Embroidered Sarees have found a huge market not only in India but abroad. These sarees, no doubt are stylish, elegant, classy, chic and glamorous.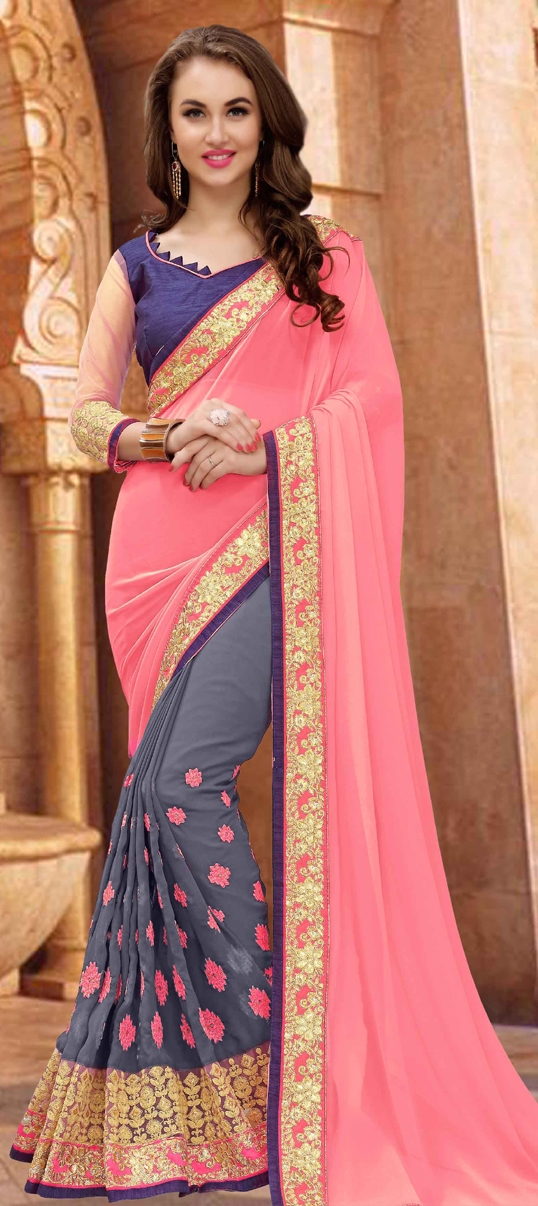 We at, Indian Wedding Saree bring to you the most beautiful online range of embroidered sarees which are suitable for any occasion and make you stand out in the crowd because of the awesome texture and designs that speak of splendour and magnificence. We have the most exclusive embroidered work from each state of India which add to their exquisiteness and unparallel looks. We are a trusted company and never disappoint our customers. Visit us and browse through our products. Don't miss our special offers and discounts which make your shopping experience more exciting.