When it comes to Indian wedding, dressing in traditional wear is mandatory and expected. Though for the elders, many fancy and trendy stores cater for the latest styles in ample variety. Since such occasions demand everyone to dress up in ethnic wear, we need to look for the same for our children too. Children, especially girls look forward to such times when they can also be dressed in something stylish as well as resembling with what their mother wears. Little girls always look up to their mothers as their role models and it brings them immense thrill and pleasure to be dressed like them. Young girls lehengas are the most sought after attire which also happens to be their favourite. Lehengas are easy and comfortable to wear in any weather, apart from adding a chic and smart look.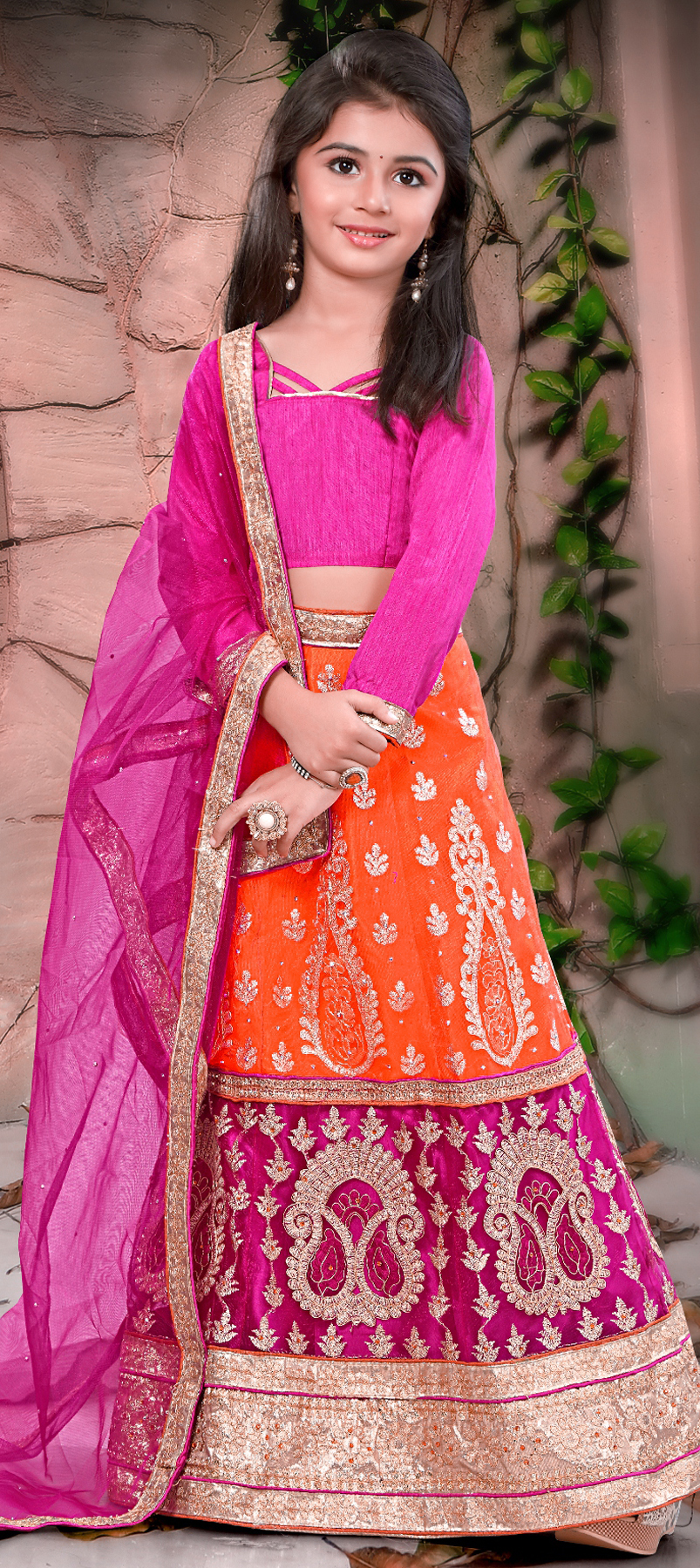 • While buying the Lehengas for Children, one must pay attention to the material of the fabric which should be preferably cotton or silk. Avoid synthetic material as children can develop rashes or skin allergies as they have a sensitive skin.
• Another important thing that one must keep in mind is never to buy too tight cholis or lehengas which can make children feel uncomfortable and suffocated. At the same time, buying too big or loose lehengas for children will take away the charm and give an impression of clumsiness.
• While buying lehengas for the children, choosing the right colours is important. Many girls do look their best in pink but not necessarily. It is advisable to buy the colours which are not too bright or too dull. Look for the colours that look the best on your child, rather than only being concerned with the trendy ones.
• It is also important that the embellishments and embroidery on the lehengas should not be irritable and harsh to the delicate skin of the children.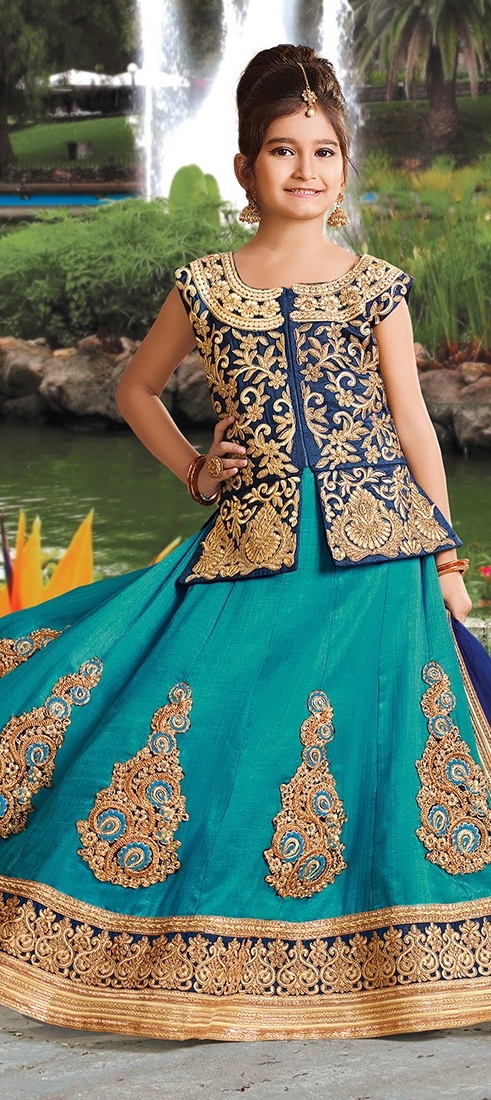 Undoubtedly, it is a memorable experience not only for these young girls but also their parents who enjoy dressing them up in these amazingly rich yet comfortable lehengas. One stop destination to buy the premium range of lehengas for children is Indian Wedding Saree, the online store which has the wisdom of experience and understanding of the requirements of their customers. This store gives immense choice in colours, styles, fabric and embellishments. That is why the Children Lehengas that you buy from here never let you down. They keep children in happy and cheerful state as the each piece designed here has gone through quality check to ensure 100% comfort to the child. The fabric used in these lehengas are skin friendly and the embroidery or mirror work done on these lehengas is done with fine finesse, keeping in mind the delicate body of children. These lehengas are light in weight and amazingly beautiful at the most competitive prices.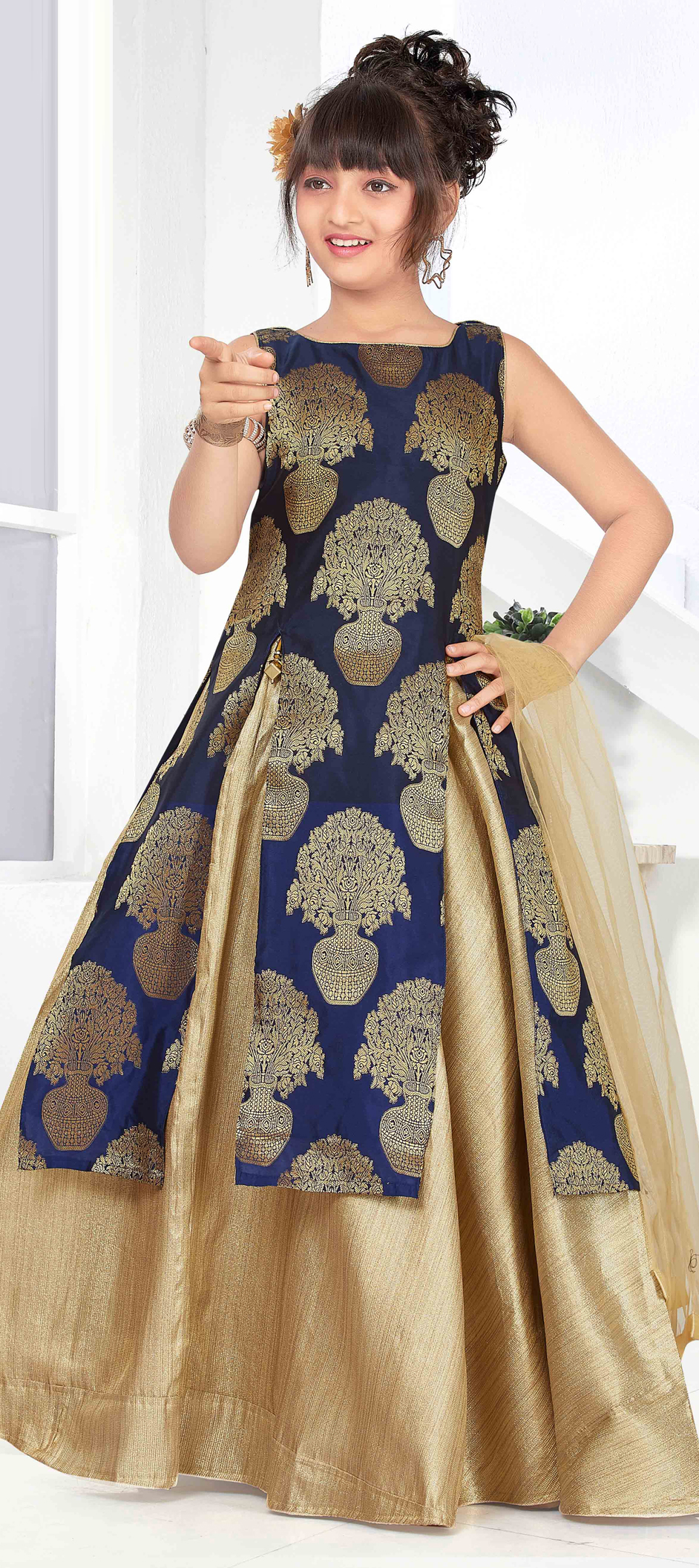 We at the Indian wedding Saree ensure that you get the best at the most affordable prices. We not only cater for the quality products but are also prompt and punctual in delivery. Our styles are elegant along with being simple and easy to handle.
Visit us at Indian Wedding Saree and buy the most stunning Children's Lehengas.