Victorian era has been the golden period in the history of England, be it the British, winning over half the world and converting it into its colonies or giving the world a lesson in how a well-bred gentleman and a lady are identified and recognised. Also, how important it is to be dressed up impeccably and to follow the mannerism that showcases sophistication and class. English women, known for their stunning evening gowns always displayed their taste in fashion and style.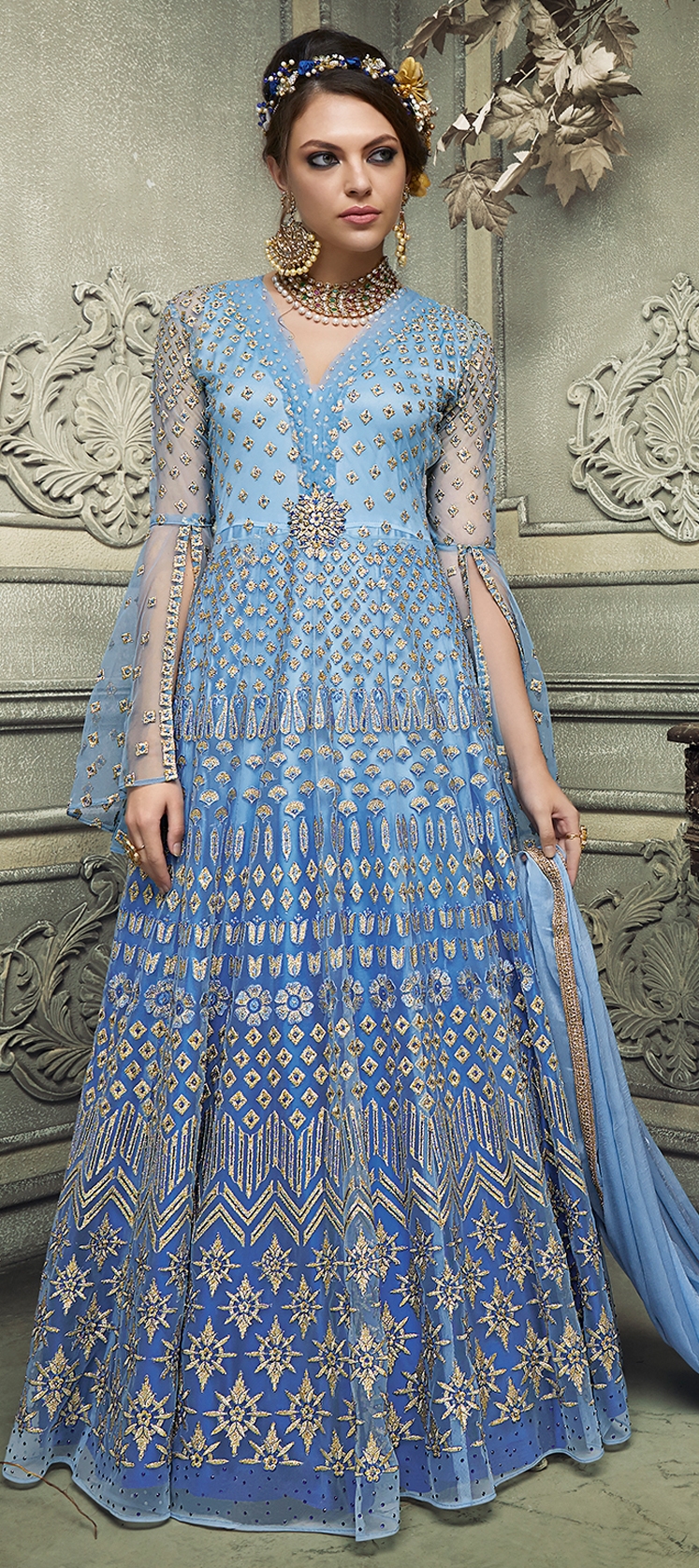 India, itself being the colony of the British has somewhere imbibed that English taste for things. Though Indians appreciate their own culture, yet there is no denying the fact that somewhere British way of life has been well adapted by us. Somehow, we cannot get over this, especially our fashion sense is influenced and till date, women feel globally accepted in these Party Wear Gowns that look elegant and graceful even in the traditional setup.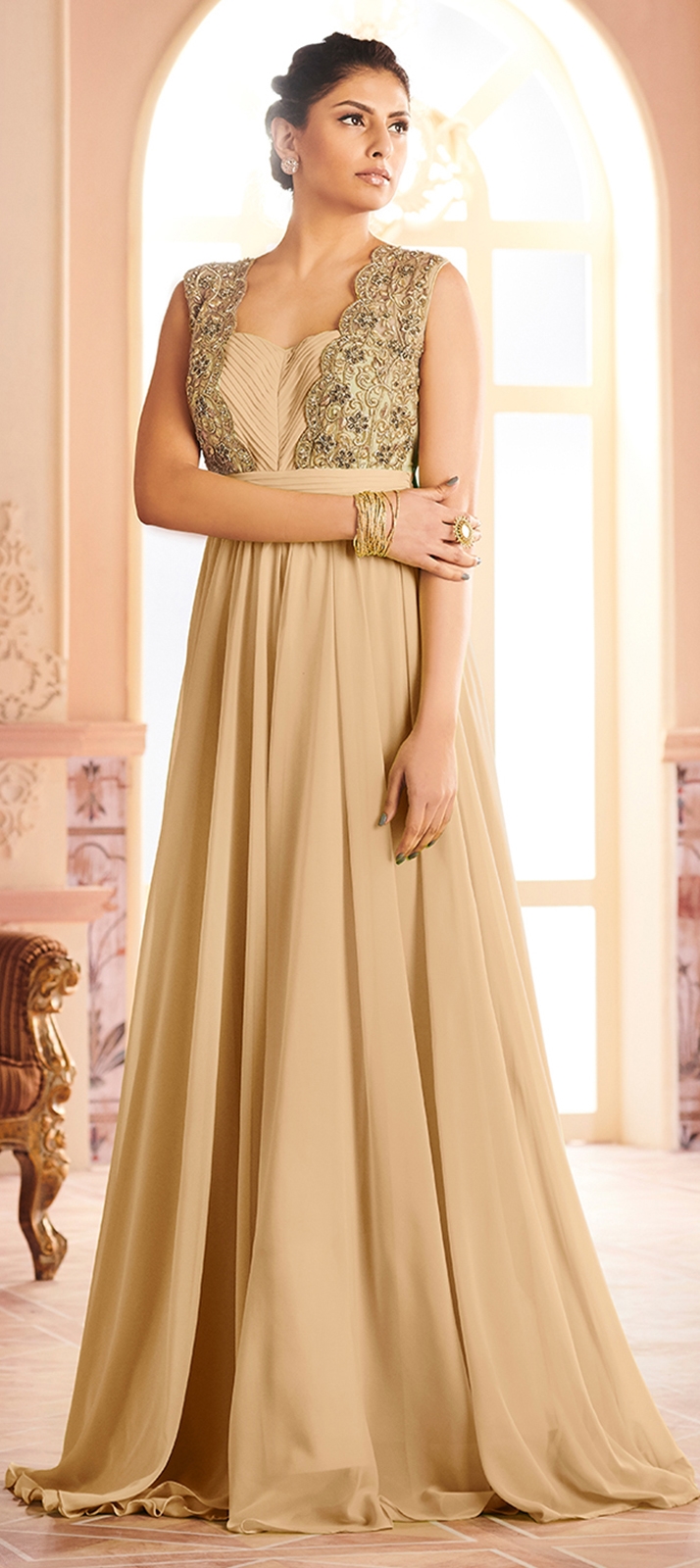 Gowns have an uncanny way of changing any woman's personality and adding more charm and freshness to it. Moreover evening gowns being a foreign adaptation to Indian culture, add an aura of excitement and adventure. They are easier to wear than a saree and always enhance height as well as stature to one's personality. They are most suitably worn at the theme parties where western gowns make one look aptly dressed for the occasion.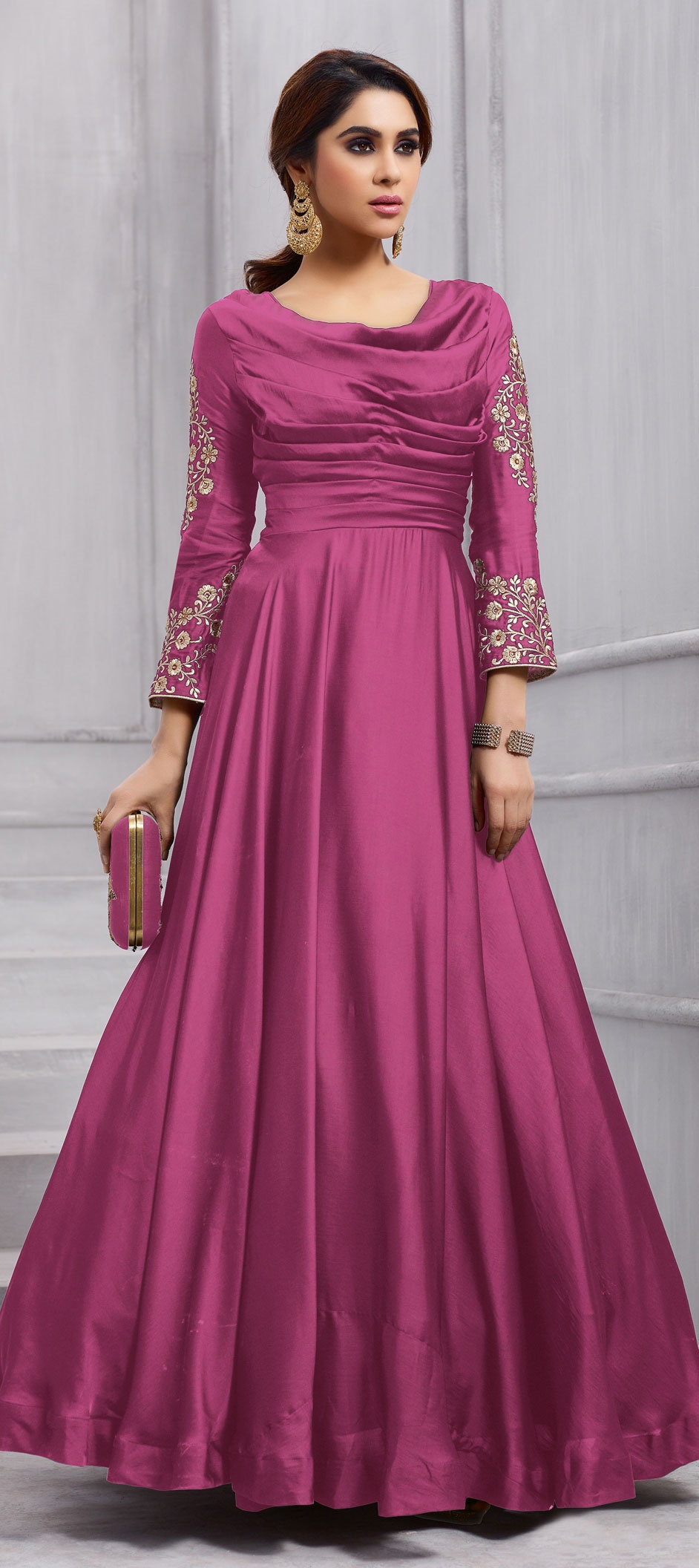 These days, theme parties and destination weddings have come into vogue which has made the fashion industry look into designing of western gowns, both elaborate and simple, to give variety and more choice to the buyers. Earlier, these gowns were worn only in high class parties and middle class found them to be too expensive or outrageous but with the passage of time and change in the thought process of Indian family values, gowns are no more considered to be belonging to any particular class. Rather, they are fondly accepted as part of any wardrobe.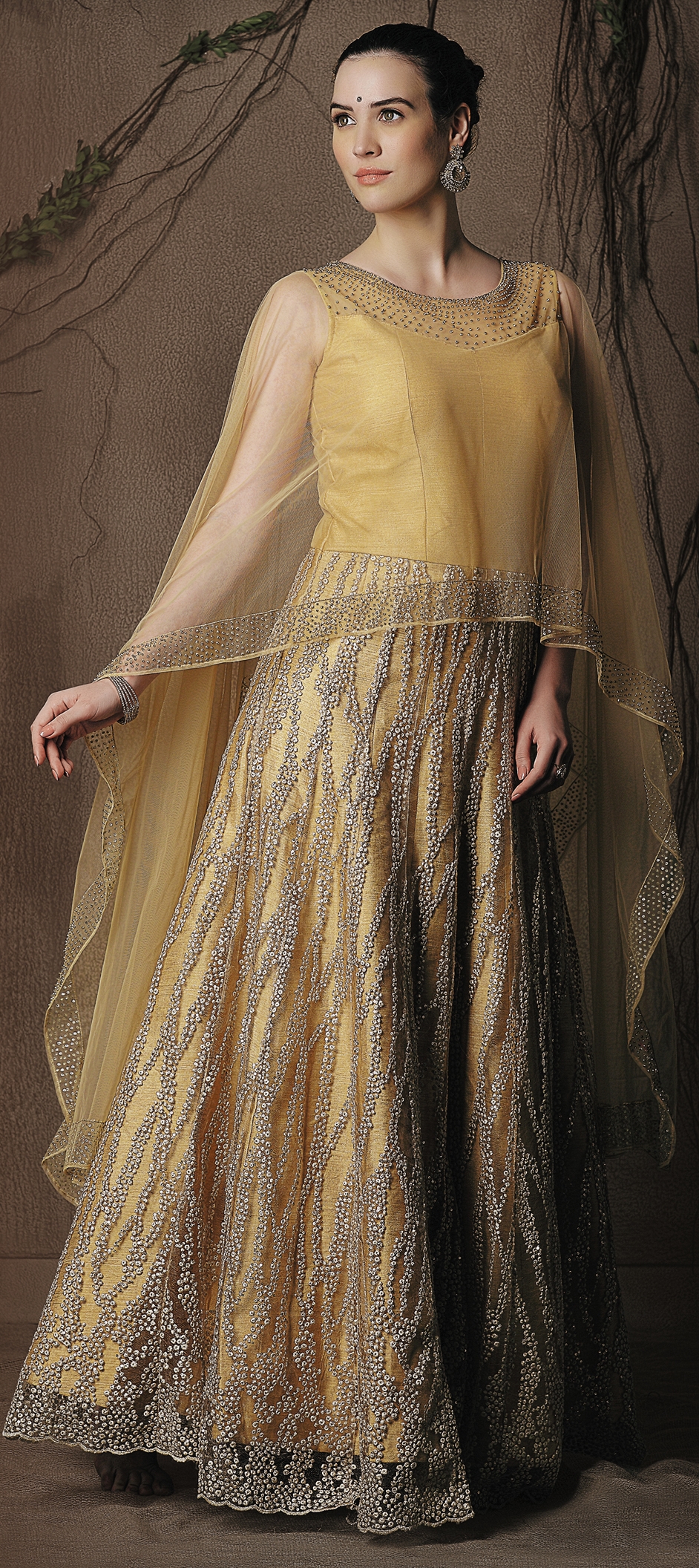 We at Indian Wedding Saree proudly bring to you the most stunning collection of party wear gowns which are available in array of colours, be it solid or printed in different sizes that makes it an easy choice for the women to buy. These gowns are being catered in different fabrics from silk, crepe or rayon and even the blended one to suit everyone's taste and choice. Our designers are forever making an endeavour to bring to you the latest of the fashion trends followed in global markets.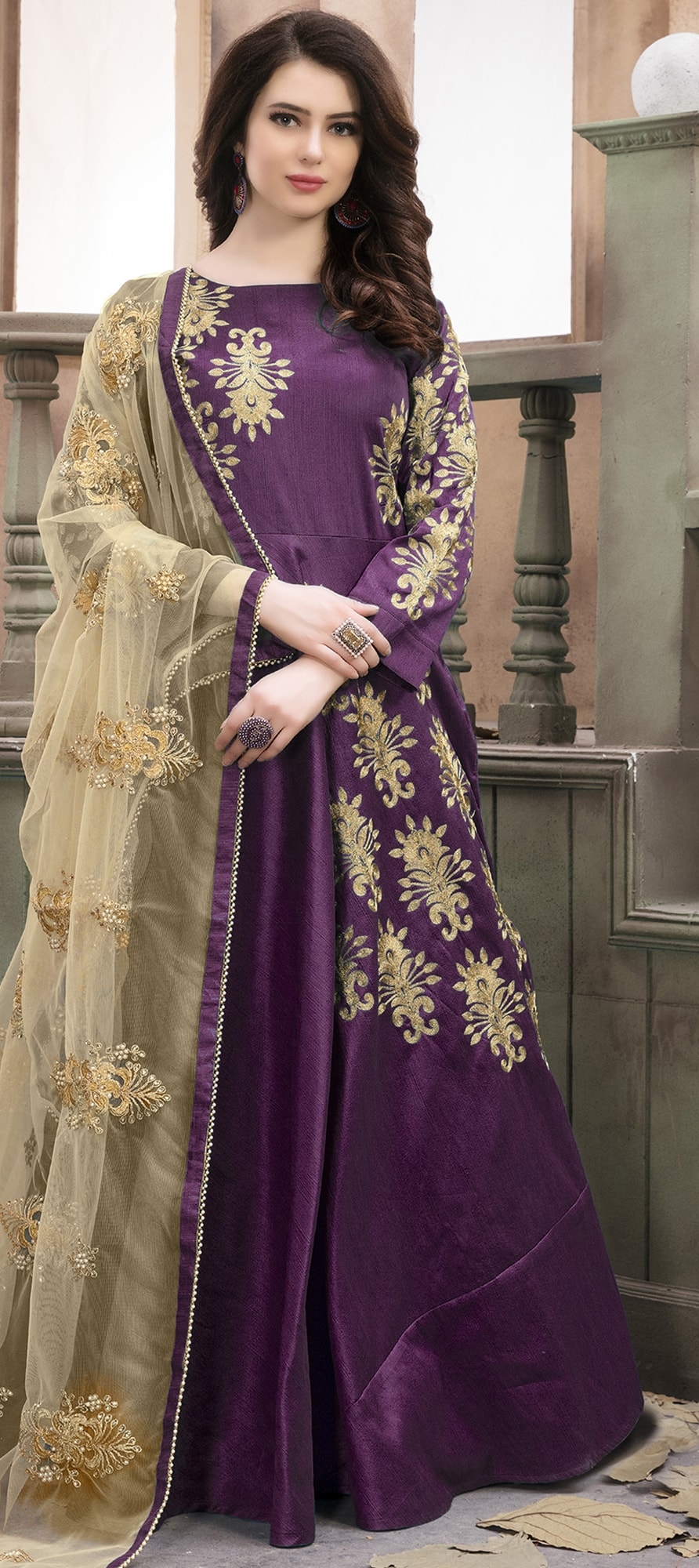 Not only that, one also finds these gowns in traditional Indian block prints too which makes the choice broader giving one an opportunity to keep it more Indianised if they wish to do so. We have very transparent return-exchange policy to make it a hassle-free online shopping for you. Our aim is to make our customers happy and satisfied with the products that we bring to their doorstep. That is why our customer friendly approach gives us an edge above others.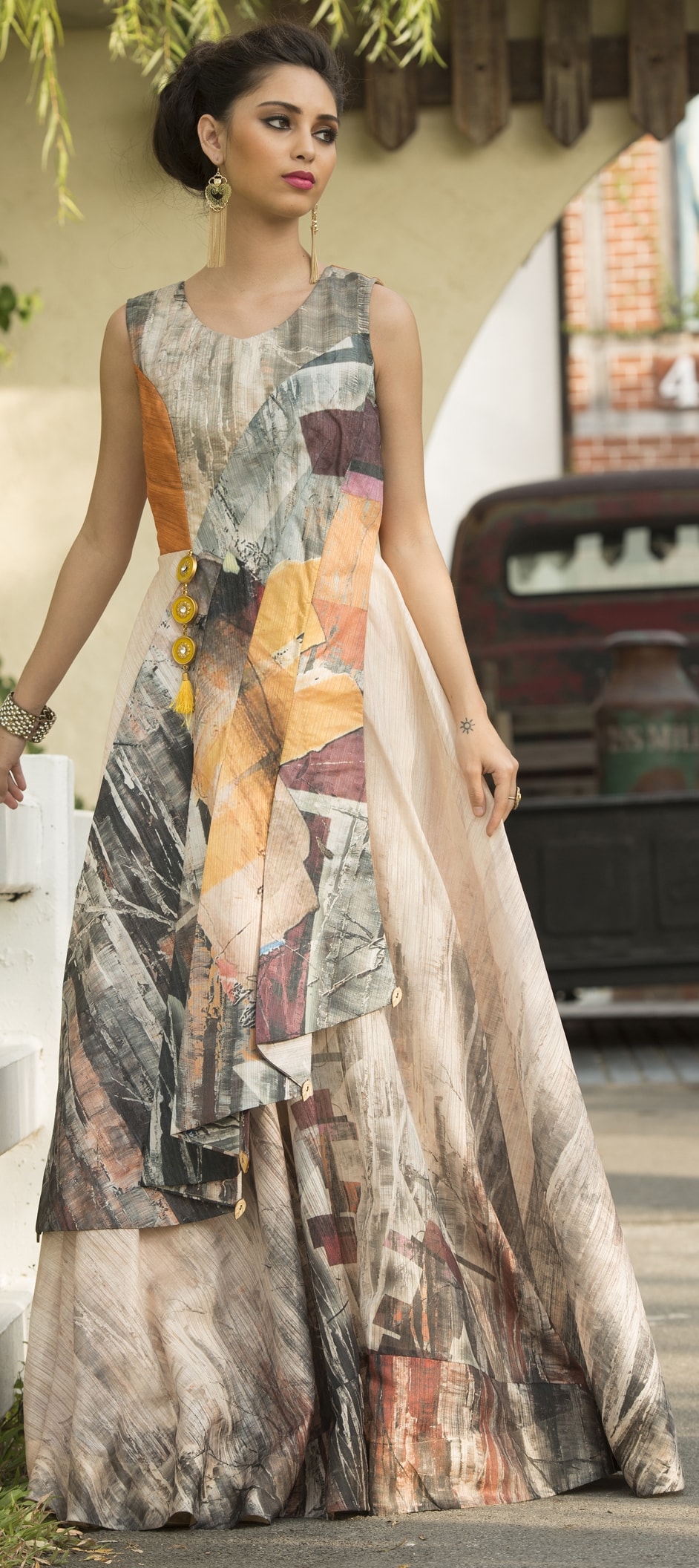 Browse through the most amazing collection of Indian Wedding Saree and choose your style, pattern or cut to steal the show.