Indian fashion industry has evolved so much that one finds it the most fascinating to witness it adapting the fashion styles of different cultures and creating a perfect blend with Indian culture and make them look more Indianised. Rather they have acquired a new name called 'Fusion wear' which showcases true blend of 'desi' and 'videshi' styles. Fusion wear has very successfully won the hearts of those fashion conscious people who are always looking for more exciting fashion styles.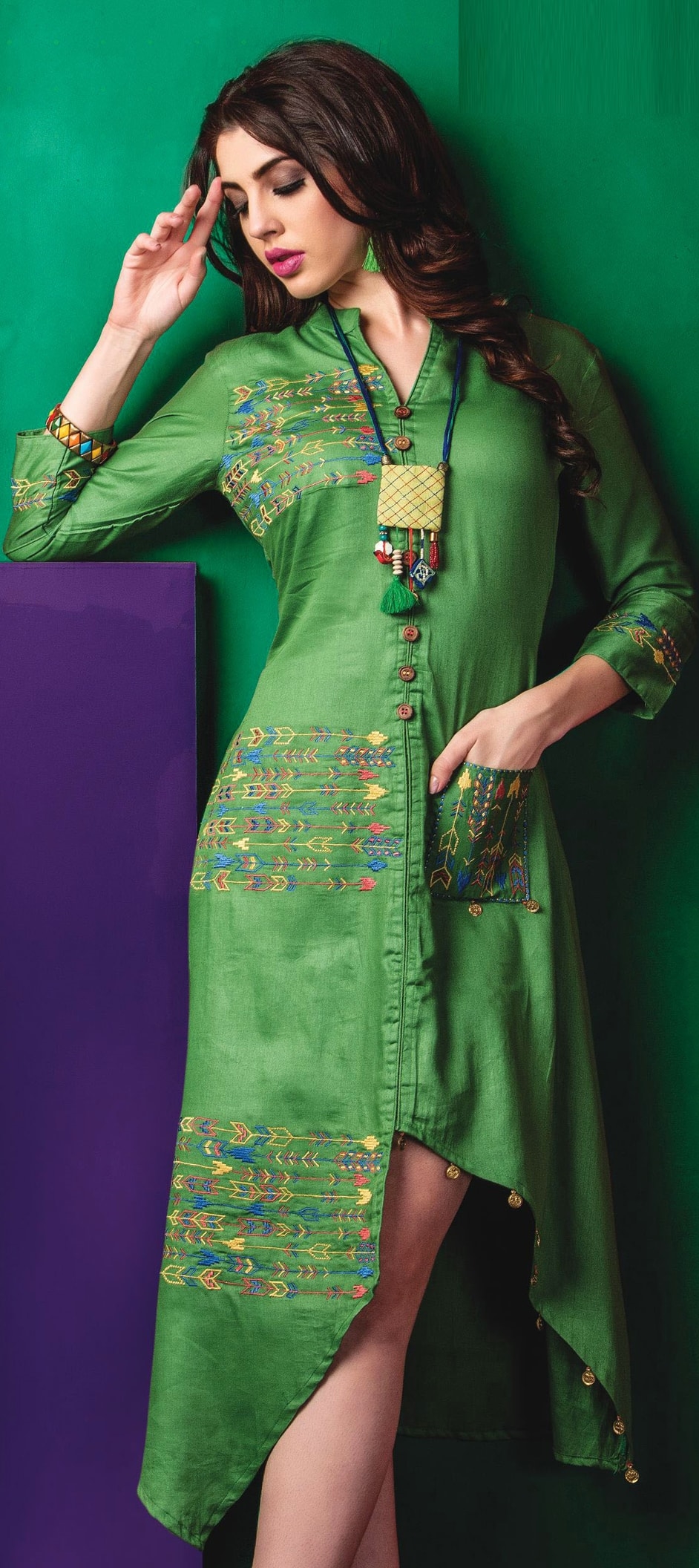 Tunic comes in the category of fusion wear and is known to be a multi-purpose garb, believed to be worn by the Romans, Greeks and Egyptians in ancient times by both the genders. Tunic has evolved with time but still not lost its popularity because of it being immensely comfortable to wear. Tunics resemble Indian kurta but they are stitched differently, yet carry the same grace and charm. They can be perfectly paired with denims or leggings. Tunics symbolise global wear which make one feel confident, graceful and fashionably dressed according to the present international trends.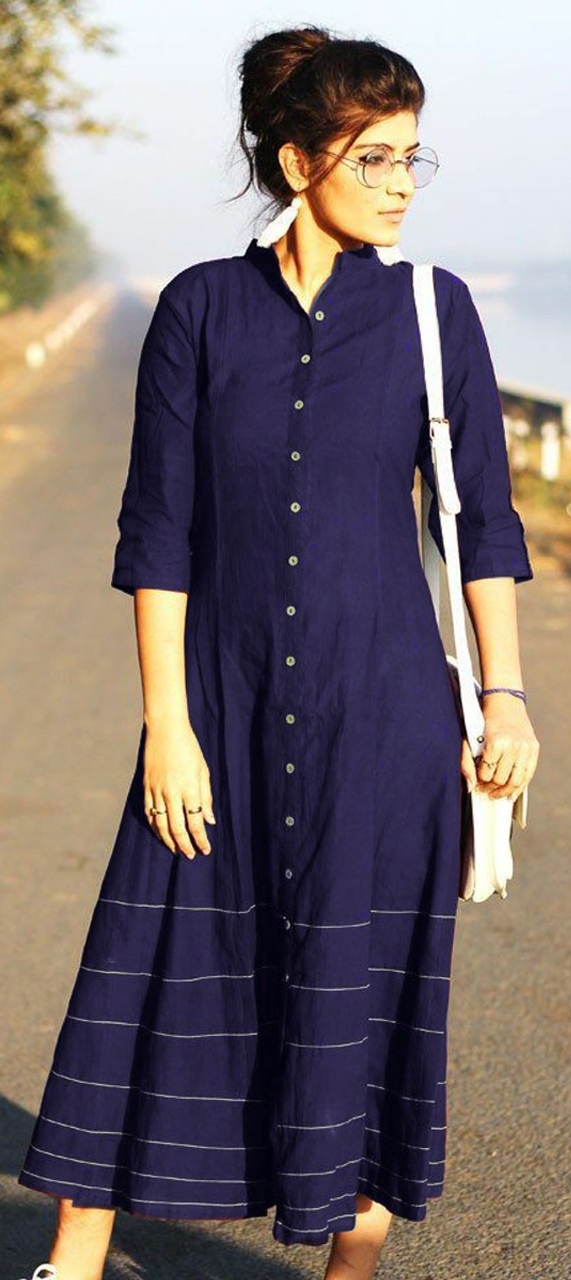 Tunics have been given a very easy access in any woman's wardrobe as they are stylish and trendy along with being multi-purpose. They are most suitable for the office wear or light evening parties where you can wear them with accessories; either traditional or western that makes them go with any theme. These days, when loafers or sneakers are so much in vogue, tunics can be carried so well in that casual killer look.
Cotton is the most appropriate fabric for the Indian climate as it lets your skin breathe comfortably along with absorbing the sweat. Cotton Tunics are the most suitable to be worn in any weather conditions. They never lose their charm, grace and elegance at any point of time and remain the favourite all time fabric of Indian women, who can very stylishly carry them as the fusion wear suitable for any age or class. A little embellishment on the neckline can enhance the looks of these tunics which can be worn in the trendy prints or solid colours, giving a style statement of their impeccable fashion sense.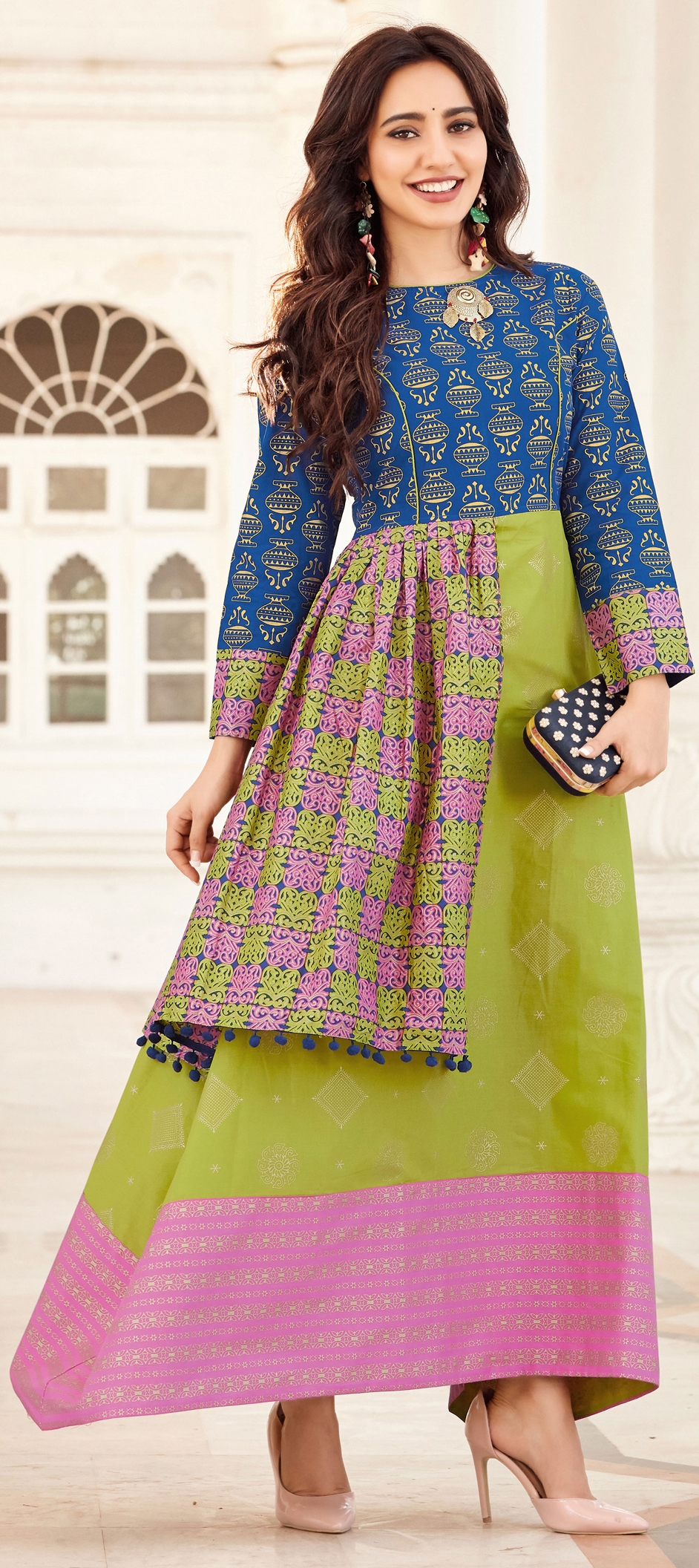 We at Indian Wedding Saree proudly display the latest and the trendiest collection of cotton tunics which have gained a special status with Indian women who enjoy the comfort of wearing something not fully traditional but with a western touch which adds to an oomph factor. They speak highly of her fashion sense and fine taste. Our designers always make an endeavour to create something more exciting and interesting and cotton tunics in different styles, patterns and array of colours truly display the same. We update our collection from time to time and keep the latest fashion trends in mind so that you are offered a globally approved latest style at our online store. Our transparent policies and customer friendly approach makes your search end here. For us it is very important to satisfy our customers with the premium quality of our products along with wide choice to choose from.
Visit us online and explore the most stunning collection of cotton tunics.