Weddings in Indian are seen as an eventful festive affair. It involves a string of celebrations and a host of ceremonial rituals. Family, relatives, and friends come together to greet and meet the bride and groom and be a part of the merriments that are marked by beautiful decoration, lavish food, and amusement.
This makes a wedding event a much-celebrated affair that needs to be attended and worked around with the best of clothing and styling options. To perfectly go with the ethnic measures and aesthetic facets of Indian traditions. This makes it a much-needed act of a wedding ceremony to get the bride dressed up in the attire that gets her the most charming and mesmerizing presence on her big day.
Here, something that can be vouched for as perfect bridal wear can come from the traditional range of Indian sarees. As with this, you get a fine ensemble of the six-yard swathing that best goes with styling order of authentic Indian wedding garbs, while allowing you to be with something that is accepted and followed widely. To get the authentic traditional dressing styles from various cultural flairs and facets of bridal clothing.
For you to get a fair idea of the traditional Indian sarees that are trending in and around the contemporary wedding scenes here are the latest saree designs that belong to different cultural traits, ensemble themes, couture craftwork, artistic finishes, and styling ideas in bridal fashion. Which you can get to see easily at designer module stores, online saree shopping portals, or with sarees online sale on different digital platforms.
Have a look at the top wedding sarees that are trending these days among modern Indian brides.
Panetar Sarees
Panetar saree marks its origin from the Gujarati culture. It is exclusively meant to be worn for weddings and is characterized by heavy artwork and accentuated motifs done all over. It has detailed zardozi, stone, and cut-dana workdone on it and features immersive embellished designs on the border. Rich Patola weaves make this saree a precious family heirloom and this can make a great addition to the trousseau collection of a bridal bottom-drawer.
Kanjeevaram Sarees
If you are looking to get Indian Sarees online you are most likely to hit this popular work of traditional bridal ensemble from the down south. Traditionally woven by the local Tamil craftsmen in the Kancheepuram region, it is produced using pure mulberry silk. These awe-inspiring sarees depict fine ornamental art with colorful metallic hues typically in gold and copper tints. A great way to go authentic and graceful with your traditional wed-lock looks!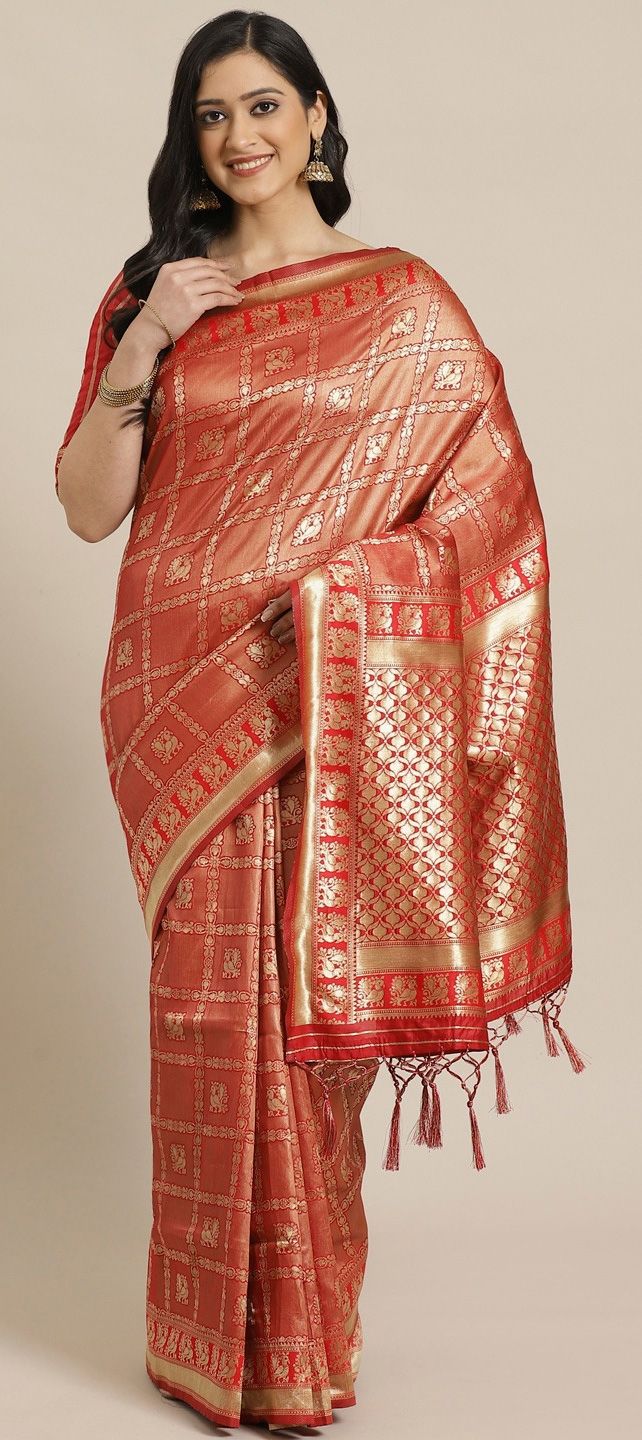 Banarasi Sarees
Banarasi saree is another fine choice to get you the glitzy and lustrous bridal look. These sarees get you the characteristic brocade pattern weave and other regionally derived styles in a fine craft derived from the vintage loom. These sarees reveal the core of Indian culture and drape you around the timeless craft of vesture, long-preserved by the rich traditions of the old city of Banaras. The latest saree collection in this segment can get you a lot of options in dressing to keep you on top of the trends.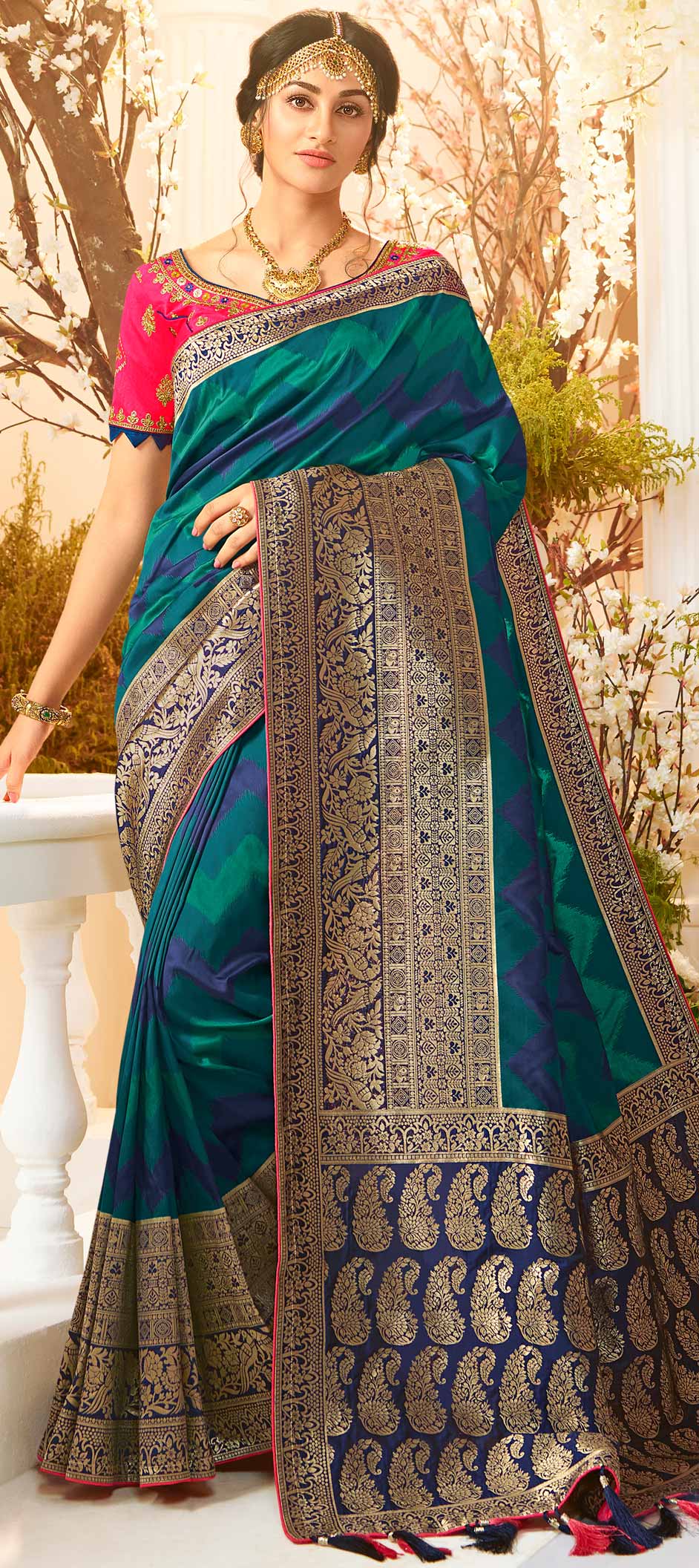 Mysore Silk Sarees
There's nothing as pure and supple as silk to get you as smooth material finesse. Silk gets you the finest of saree ensembles to dress you up with lithe, graceful, and elegant bridal fashion at your wedding. The most fascinating of which is Mysore silk which is typically created with jewel-toned woven metal work featuring intricate designs. Allowing you all the lush and radiance you need for an attractive bridal feature!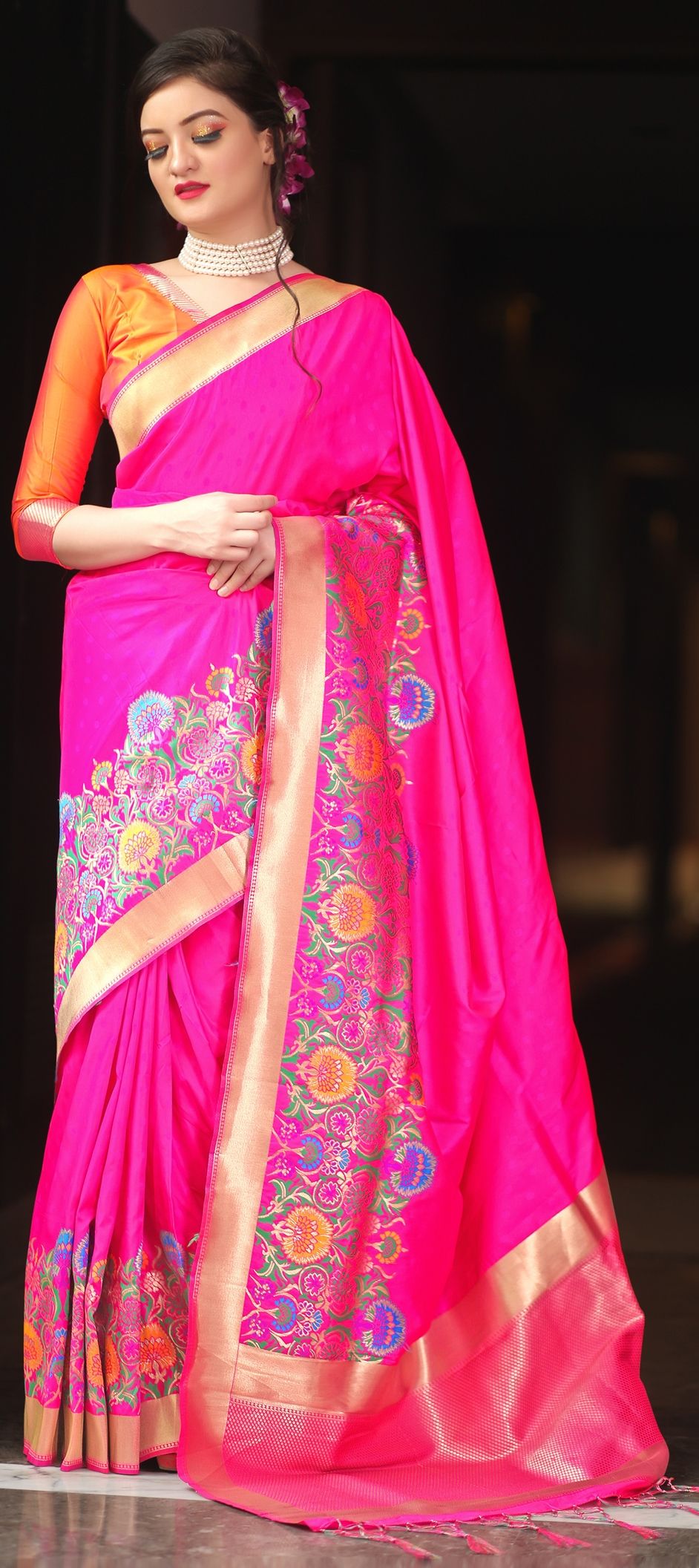 Gharchola Sarees
Another great wedding day wear that best depicts the fine vesture craft of Gujarat and west Rajasthan. It is a part of a much prevalent ritual in the Gujarati weddings that is gifted to the bride by the groom's family. The Gharchola Sarees have quite a different feel about them. The typical grid designs and ornate motifs make them artistically unique. Their designs are inspired by native life. The latest sarees of the Gharchola lineage are light in weight and are created to serve the modern context of saree designs.
Paithani Sarees
As you go for designer sarees online shopping, you are most likely to find Paithani as one of the prized collections in the traditional handloom luxuries. This Maharashtrian drape is known to offer evergreen silk fashion that works wonder with fusion art. These sarees generally carry striking borders, oblique square pattern, and symmetrical designs. A certain proud of the Marathi community making its way to the countrywide bridal fashion in modern times.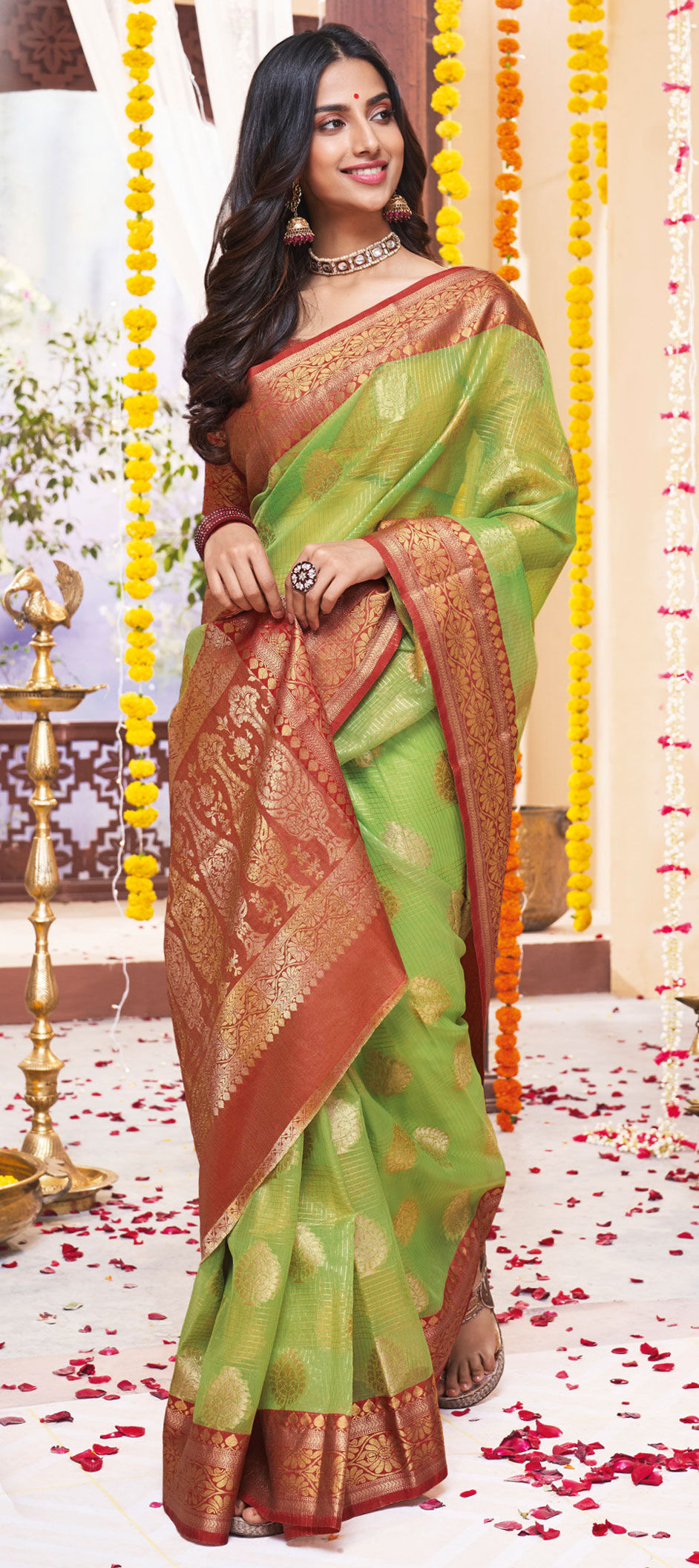 To Conclude
These are the top latest sarees for wedding offering an ample dressing variety to drape brides on their the-day. These traditional wears are acclaimed for their regional flair and trait and make for fine traditional occasion wear that is embraced all over for their authentic cultural alliance and social relevance. And with a fine array of fascinating designs and perceptive craftwork worked upon around these to create ever-interesting fusions and aesthetic range of crafts and fits, these Indian sarees get among the most desired possession of attires for modern Indian brides.