Just like staple clothing's that one must have in their wardrobe, you also need to have certain staple blouses. These blouses are known to sort your life and can be teamed up with anything and everything. These few basic blouses will ensure that you can wear them with any saree. These few must have staples will give you a plethora of options to wear them with.
So, here are the must have staple blouses :-
1    Gold Zari Blouse:
This is a must have essential blouse that one must have in their wardrobe. The zari blouse will ensure that it goes with almost all possible colors of saree. Ensure that you have two golden blouses, one in matt gold and the other in bright gold. Ensure that both the blouses are bright and well fitted. You will be surprised with the plethora of options that you can adorn them with.
2    Silver and Bronze:
If you have loads of heirloom or traditional silk sarees and have silver, gold and bronze work on them then you need well fit silver and bronze blouse in solid color that can be teamed up with all your silk sarees. An interesting silver blouse can be one that is made with silver sequins. Remember the fashion mantra that you can never ever mix your metal colors. So, it is essential that you have the solid silver and bronze in place in your closet.
3    Basic Black:
Most of the ladies have no idea that a basic black blouse can be worn with how many sarees. You can either possess a halter neck black blouse or a short sleeve black blouse. The black as a color can go with various colors both by complimenting or contrasting with the saree.
4    Zardozi Blouse:
Another must have blouse for your basic, solid and plain sarees is a zardozi blouse. Buy one that is made in a colorful combination that can go with various kinds of sarees of various colors.
5    Three Quarter Blouse:
Every woman must have three quarter blouse in their collection as it smartly compliments every saree.  A three quarter blouse looks extremely sophisticated.
6    Full Sleeve Blouse:
This one is a must for all those fashionistas who do not have toned up arms and are looking for ways to camouflage the same. In such cases, they can wear full sleeve blouses that will make their arms look slimmer than others.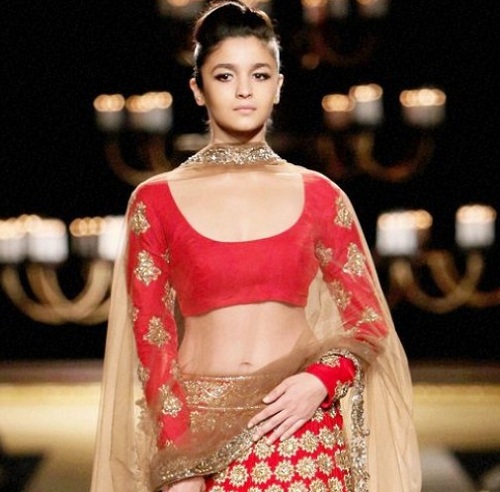 7    Colorful Phulkari Blouses:
The colorful phulkari blouses are extremely versatile as they can be teamed up with anything and everything. These blouses are known for the colorful look and look best with a solid white saree.
These were a few of the must have staple blouses. Apart from this, you can also team them up with your crop tops, shirts, t shirts and so on. Think out of the box and you will realize that you do not need matching blouses with every saree a few basics will do the trick.