Kaftans or Caftan, as they are usually referred to in Islamic fashion scene, are longer versions of traditional tunic. It is a rather long dress with a coat like appeal that reaches till the ankles. In recent times, there has been a dramatic transformation in the look and utility of the way Kaftan is tailored and adorned. A huge variety of trendy Kaftans are available in Kaftan Online India stores.
Here are 6 reasons that make Kaftan a delectable choice for formal as well as casual event.
1. Available in many fabrics
Kaftans are available in impressive collection of cotton, silk, georgette, velvet, felt, hessian and even corduroy. Synthetic fabrics like aramid, acrylic and lycra are also available in the online market, but nothing beats the popularity and utility quotient of natural Kaftan fibres.
Fancy Kaftans have intricate artwork, embellishment and embroidery to up their appeal. They feature largely around the neck line, the borders and the sleeves.
2. Cool formal look
Fusion of Kaftan with other established formal attires give the dress its uncompromising class and elegance. The full body coverage offered by the Kaftan kurta worn with a legging, harem pants or pyjamas is a top shopping choice for women in Islamic countries. Some Kaftan designs also provide the hoods and veils with their materials.
Overall, Kaftan is a stylish attire for evening and night events.
3. Beach look with lustrous prints
Easy to wrap around without fuss, Kaftans are gaining popularity as beach dress as well as garden attires. They are the top choices for tourists wanting to explore the windy trails across the beach. Lustrous prints inspired from the nature and abstract art turn the simplest of drapes into colourful canvas of emotions and joyous moments.
For outdoors, Kaftans remain the best choice, especially for visitors traveling to tropical parts of the world.
4. Kaftan as a wedding dress!
Known as the "Covered Bliss" Kaftan inspired bridal wedding dress and gowns. While Kaftans continue to feature in full dress segments, some designers are taking a flight of creativity with an element of flamboyance. Arabic and Algerian Kaftans blend with the Islamic elements in fashion designing, and are available in diverse and eyecatching colours like peach, pearl, ivory, blue and blush pink. The shift from white and grey shades reveals the true reason behind Kaftan's popularity in the western world.
5. Short and sexy
Kaftans are getting shorter and bolder. Designers are taking a cue from different parts of the world turning the modest hijab-inspired dress into a sexy attire. Russian Kaftans in chiffon and crepe feature bold prints and beach-wear paddings. Perfect for casual occasions, wearing short Kaftans involves complementing the dress with loose fitting linen pants, swimsuit shorts and tank tops.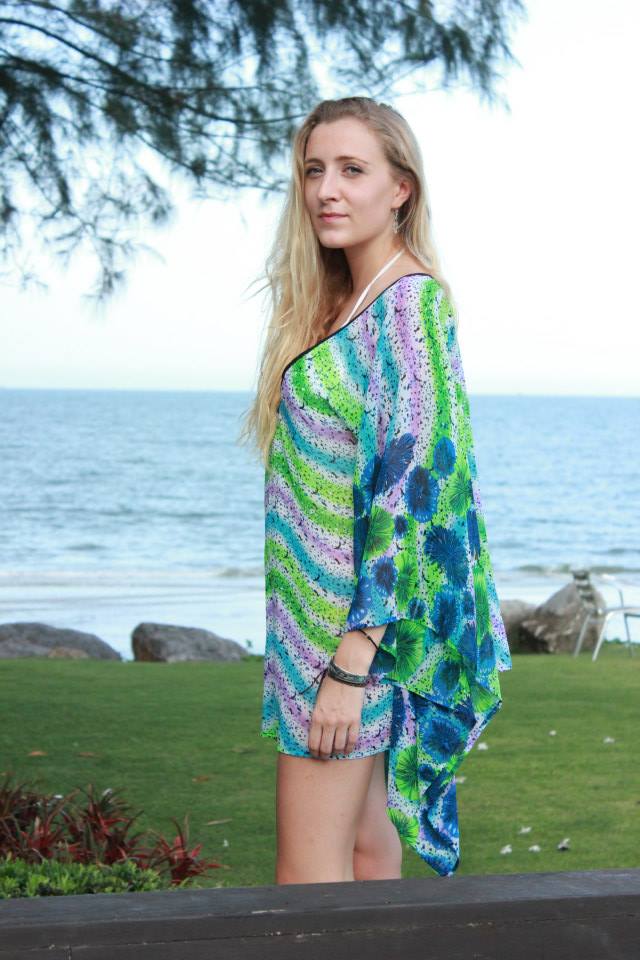 6. Nude shades
Kaftan with crochet top covers up the base padding and bodice with exciting results. It is a bold concept that turns a simpleton into a sizzlingboho-chic fashion diva.
The scintillating features that separate these Kaftans from the regular maxi dresses are its wide embroidered sleeves and trendy round necks.