Be it a sultry hot summer afternoon or a breezy winter evening, top and shirts for ladies set is the quintessential wardrobe Must-Haves for any girl. Whether you are college going lass or a bubbling corporate executive, a pair of smart shirts and designer tops will always come across a handy dress. Every year, the fashion trend changes and you may end up on the wrong side if you don't upgrade your wardrobe. All it takes is a glance through fashion magazines and portals. One thing remains unchanged: How well you carry your attitude with the tops and shirts for ladies… Attitude matters.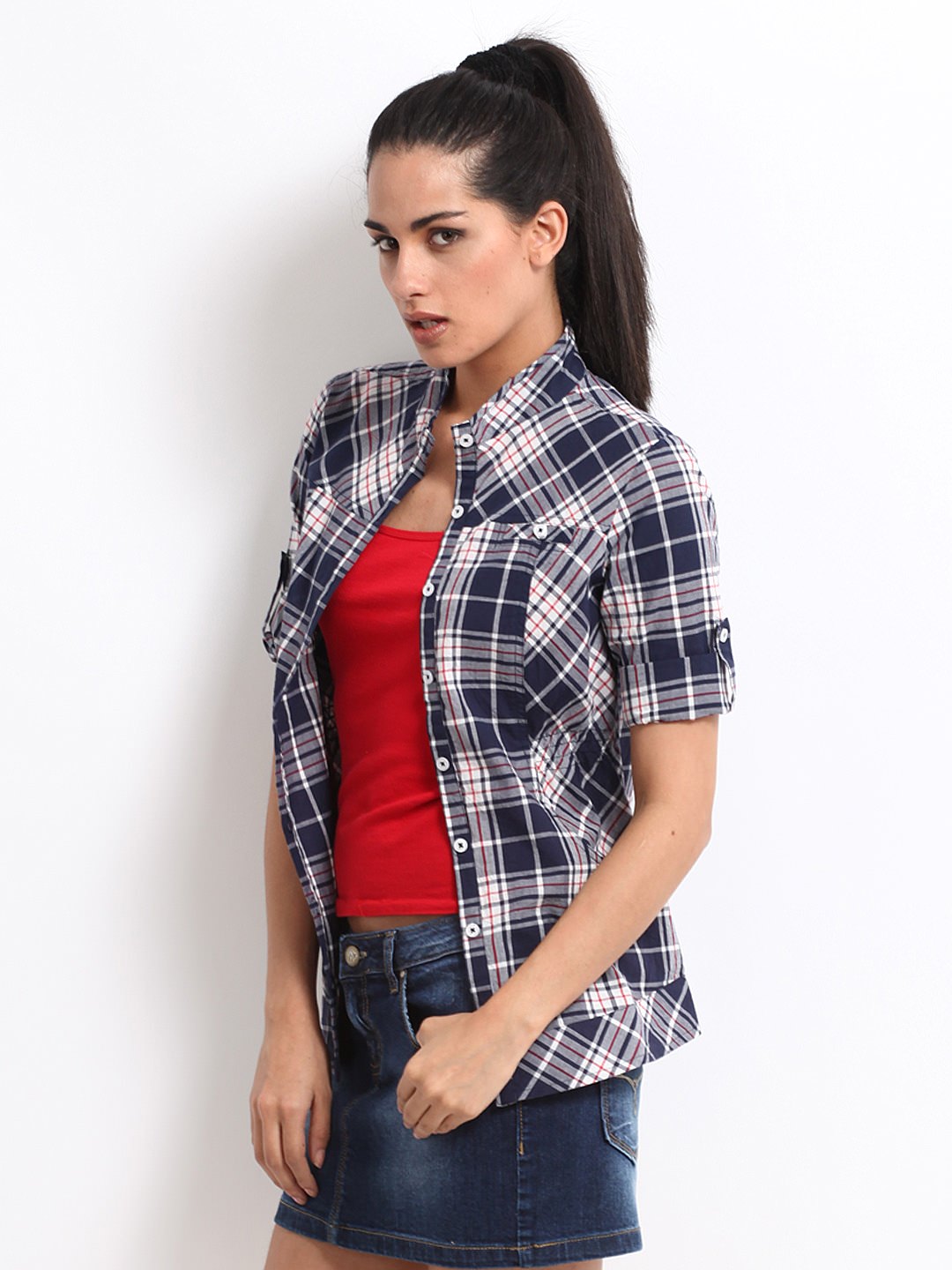 If you are buying tops and shirts for the first time for yourself or for someone close, here are some tips that will help you zero onto the best set of dress for any season.
1 Know the Body type
Women body is classified as pear, apple and round. It has mostly to do with the ratio of the bust and the waist. Age and weight are significant factors that you must take into account while choosing top and shirts for any woman. Tank tops and halters are safest choices for most women as they tend to hug the body. If you are looking for tunic shirts, be extra careful as they tend to flare up around the waist, making you look round and stunted.
2 Types of tops for every season
There are more than 30 different cuts and styles from top sections. If you are a looking for flamboyant tom-boyish pair of tops and shirts, head straight to the section of Henleys and Crop tops. They are safest bets for women who love to live a rather sporty life.
If you are looking for something causal yet elegant sweater tops and turtlenecks are lovable designs. Unisex varieties like Polo shirts, dress shirt and twinsets are also considered evergreen options for any girl.
3 My fabrics
Most buyers forget to check the quality of fabrics. Tops for sports use are different from the ones used for formal wear. Lycra and nylon tee shirts are perfect for sports and gym related activities. Satin and polyester fabrics are very attractive and can be used exclusively for party purpose. For daily use, always pick cotton tops and shirts for ladies.
4 Don't forget the neck line
The basic difference between a top and the shirt is the way it buttons down. Collar and size of sleeve also matters while buying a set of formal dresses. Always focus on the neckline of the dress. Long collars with floral patterns and denim shirts with buttoned up shirts remain hot favourite season after season.
5 Right set of innerwear will contribute to the look and comfort
Unlike men, it is always advisable for women to choose a unique pair if inner wear exclusive designed for tops and shirts. Tee shirt brassiere and camisoles support the breasts if you are moving quickly around the shops and streets. It will also enhance the contour of the shirt when you wear the right sized inner wear.