When a woman mixes elegance and comfort in her dress, it brings out the perfect outfit and the perfect look. Whether you want to sit on a lounge with your couch or want to go out for shopping, Kaftan is the ideal garment that can make you feel light, comfortable, unencumbered and of course beautiful. Some people have wrong impressions of this outfit. Many think that these are either ethnic or old fashioned. Well, none of this is true. On the contrary, this outfit is flattering to all types of figures, and there is versatility in the dress that is rarely found in other outfits.
Here are some of the versatile trends of this outfit that can make anyone look cool and appealing.
1    Glamorous & Comfortable –
The kaftans can come in several hues, prints, textures, and fabrics. Some of the latest fabrics include silk, lycra, chiffon, crepe and satin. Any woman can look elegant on these fabrics. This is also the best substitute for a cool summer dress. The flowing silhouette gives a dreamy touch to the entire outfit along with giving the most comfortable feeling to the wearer. Thus, the latest trend is to go for both comfortable and glamorous ones.
2    Long And Short –
Both the long and short lengths of the kaftans are ideally trendy, and they can compliment different occasions. The long ones are perfect for going on a walk with friends on a holiday. On the other hand, a short one is ideal for beaches. Tunic kaftans are also available and these can be teamed up with a pair of jeans or tights for formal or casual meeting. The best part of this attire is that it can suit any size and shape of a body. People with those extra pounds can also feel comfortable in these outfits.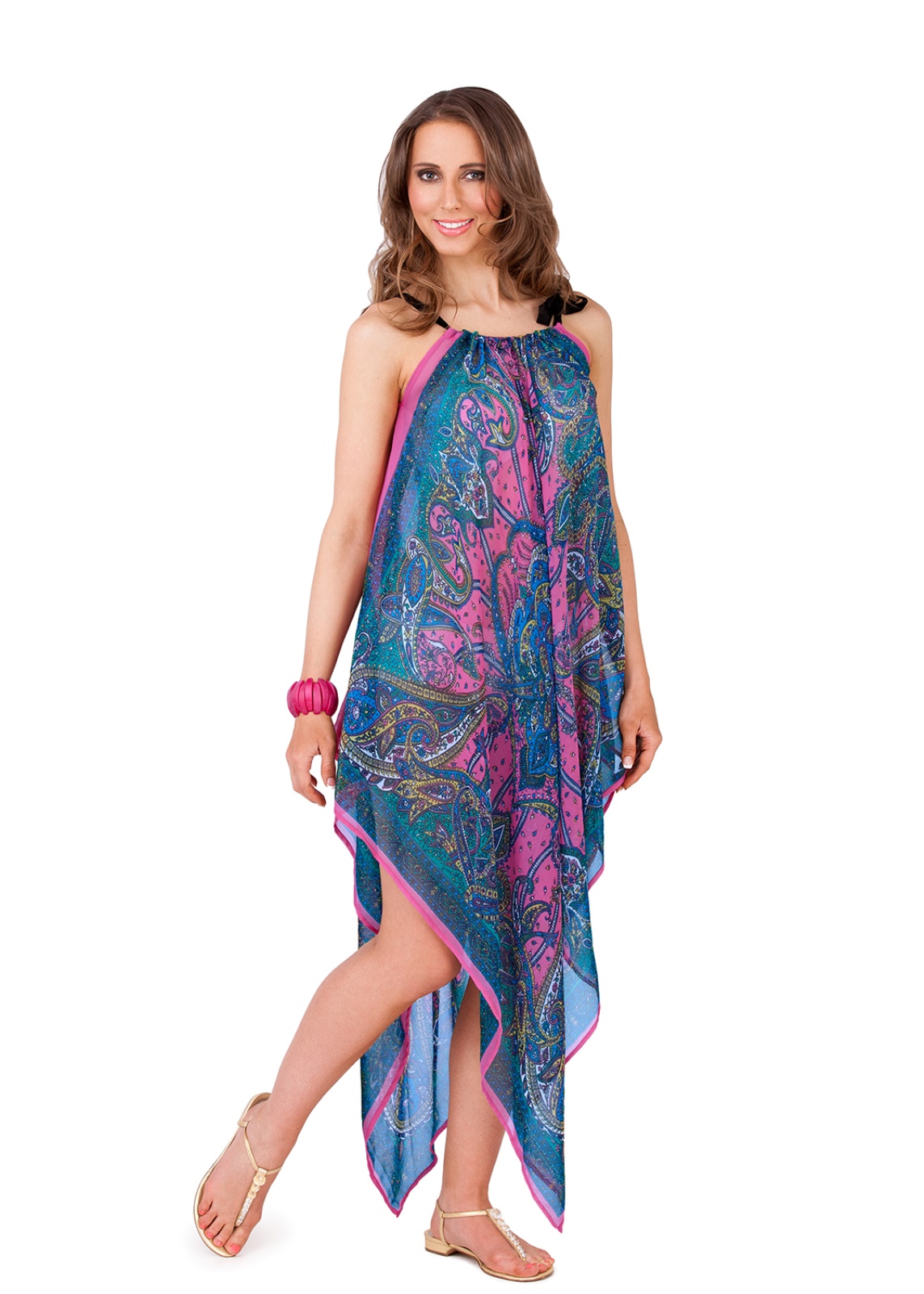 3    Teaming With Churidaars –
There is no denying that kaftans give you the flexibility to mix and match with wide varieties of bottoms. For instance, it can be perfect when it is teamed with a Churidaar Kameez. You can even pair it up with a matching legging and check the length. The spotlights will be certainly on you. In some cases, you might just have to make few adjustments.
4    The Right Fabric For A Classy Look –
As mentioned, these outfits can impart different looks with their varying styles and designs. Moreover, selecting the right fabric can also create a versatile effect. Satins or Lycra is the ideal fabrics for a high end sophisticated and classy look. Moreover, if you blend it with some chunky accessories, you can just rock the world.
5    Few Important Tips –
Here are some few important tips that you should try to keep in mind with kaftans.
•    You should try to keep the accessories minimal because these outfits already add a lot of versatility to your body.
•    Avoid wearing them during heavy rains because you might mess up.
•    Kaftans as tops or kurtas look great on any Indian woman.
Follow these trends to look the best.