There's nothing like the feeling of finally finding the perfect dress. Whether you're shopping for your wedding day, a black-tie affair, or just a really amazing night out, the right gown makes you feel like royalty. But with so many choices on the market, how do you find the one that's perfect for you? Here are a few tips to get you started.
Consider your body type – are you petite, hourglass-shaped, or plus-size?
When it comes to fashion, finding clothing that flatters and fits your body type can be a challenge. If you consider yourself petite, you know well enough that items made for taller women will often have the sleeves and hems too long for you. Those with hourglass shapes may find pieces too boxy or too tight on their waists. Looking to buy a gown? Women of all sizes should keep in mind that plus-sizes are now more widely available, with an increasingly wide attention to detail paid by fashion designers who want to make sure you look and feel your best. While these changes in fashion may take time, dressing up has never been easier regardless of your body type!
Decide on the style of gown you want – mermaid, ballgown, A-line, etc.
When it comes to selecting the perfect wedding dress, there is no shortage of options. From the romantic mermaid silhouette to a classic ball gown, the choices are endless. Every bride should take the time to consider her body type and preferences when choosing a gown; after all, this magical dress will be part of everyone's cherished memories from the special day. An elegant A-line lace gown can create an unforgettable princess moment for every bride-to-be, while a modern trumpet style may bring out an unexpected drama. Consider all aspects – fabric, length, details – and pick a silhouette that celebrates your beauty on your most special day.
Choose fabrics that flatter your figure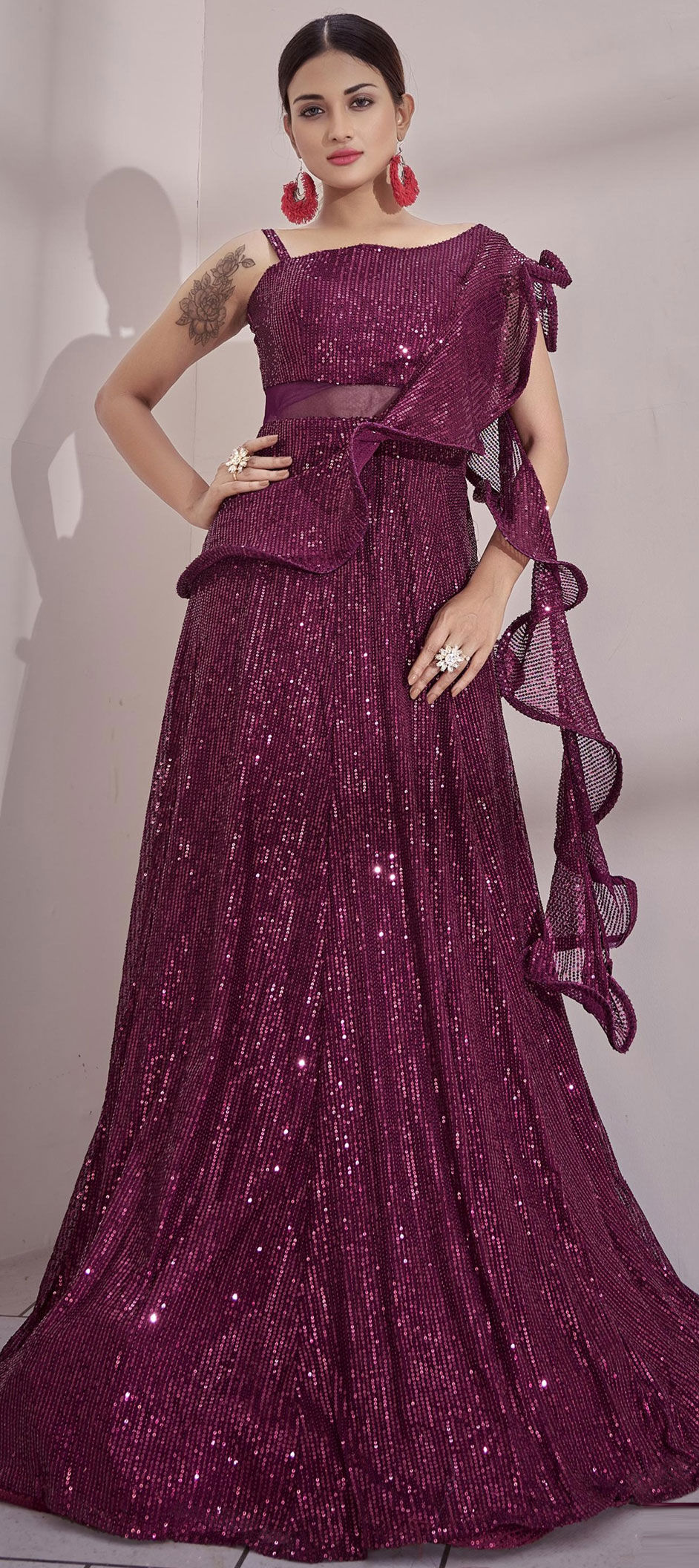 When shopping for clothes, it's important to not only choose clothes that are in style and elevate your wardrobe, but also fabrics and cuts that flatter your figure. Taking the time to think about the right type of fabric and silhouettes that show off some of your favorite features can help make any outfit even more flattering and custom-tailored to you. Subtle materials like a lightweight linen or silk blend help emphasize curves while creating a more romantic look, while structured fabrics like wool or tweed provide definition and structure without necessarily emphasizing certain body parts. Selecting the correct fabric for each piece you buy can save you time in the dressing room, so taking a few minutes before making a purchase can make all the difference!
Accessorize wisely – less is more when it comes to jewelry and shoes
Party wear gowns online can be beautiful and attractive when paired with the right accessories. When it comes to both jewelry and shoes, the key is to remember that less is more. Adding too many pieces can detract from an outfit rather than accenting it. For example, piling on too much neckwear or a combination of clashing colors can ruin the effect of an ensemble. Investing in fewer pieces means investing into higher quality items for a timeless look that will last for years. Accessories should be chosen thoughtfully and with purpose, so you always look your best without compromising style or sophistication for any occasion.
Conclusion
With these tips in mind, you're sure to find the perfect wedding dress for your big day! The most important thing is that you feel beautiful and comfortable on your special day. Whether you go with a classic style or something more unique, make sure it's "the one" by using these guidelines.