Its wedding time and wedding bells indicate a very special day for the bride and the groom. Earlier the focus was only on the bride's attire as it was believed that men did not have much choice. Present fashion trends have changed this conception. In fact our designers have worked hard to create a separate line for men's outfit. This has given an interesting variety for the groom to choose from.
Men's Sherwanis have always been popular and one can say that they were the signature wear for the big day. Sherwanis are still hot favourite but they are much more charming and well designed than their older modest avatar. This twist in the tale has added more romance and excitement for men on their special day.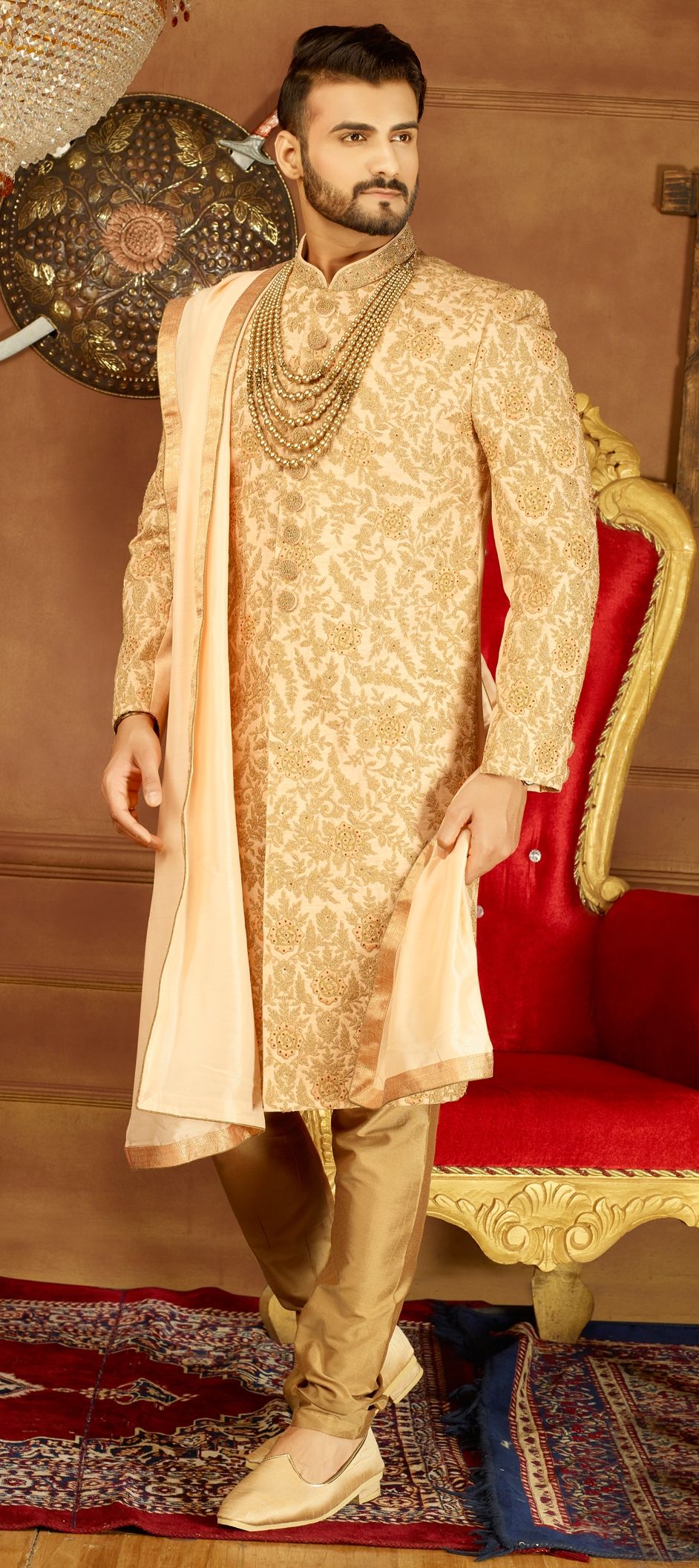 Before choosing this Ethnic attire, comprising of a coat of knee length with Chinese collar and buttons in the front, the groom needs to do a little bit of homework. This way he would shop that perfect piece which would make his presence more significant on his wedding day.
A FEW TIPS FOR BUYING A WEDDING SHERWANI:
1. CHOOSE THE STYLE THAT LOOKS THE BEST ON YOU: When you shop for a Sherwani to be worn on your wedding day, choose the pattern and style which makes you look taller and well built. The trick lies in the attire with which you team your Sherwani. It can be dhoti, salwar or churidaar. If you are thin, a dhoti or a salwar are better options. For a heavy built man, churidaar will give a smarter look. Same goes for embroidery or embellishments. A heavily embellished Sherwani can make you look broader if you are short. Solid dark colours again help you look leaner.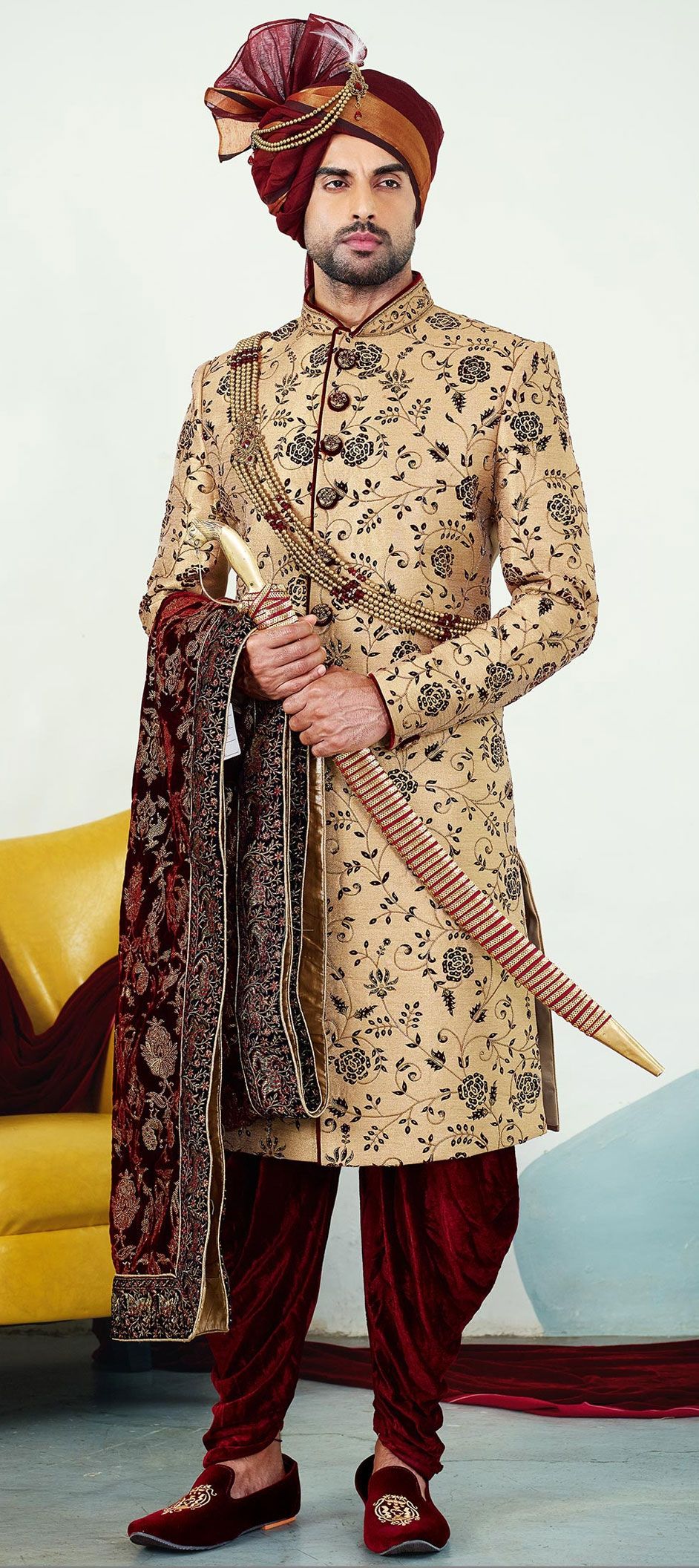 2. CHOOSE THE WORK THAT STANDS OUT ON FABRIC: Sherwanis are available in many rich and grand embellishment styles. Go in for the embroideries like kasab work, jaal work, Kashmiri work and chikan which are trendy these days. You can also select the ones with stone work for that extra sheen.
3. BE A LITTLE MORE EXPERIMENTAL: Designers today are experimenting new looks on the traditional sherwanis. One can witness the styles that have given them a makeover. Achkan style, Jacket style, Angrakha style, Patiala style and Pathani style give a lot of choice to the groom. Let it be fusion wear to enjoy the best in fashion and glamour.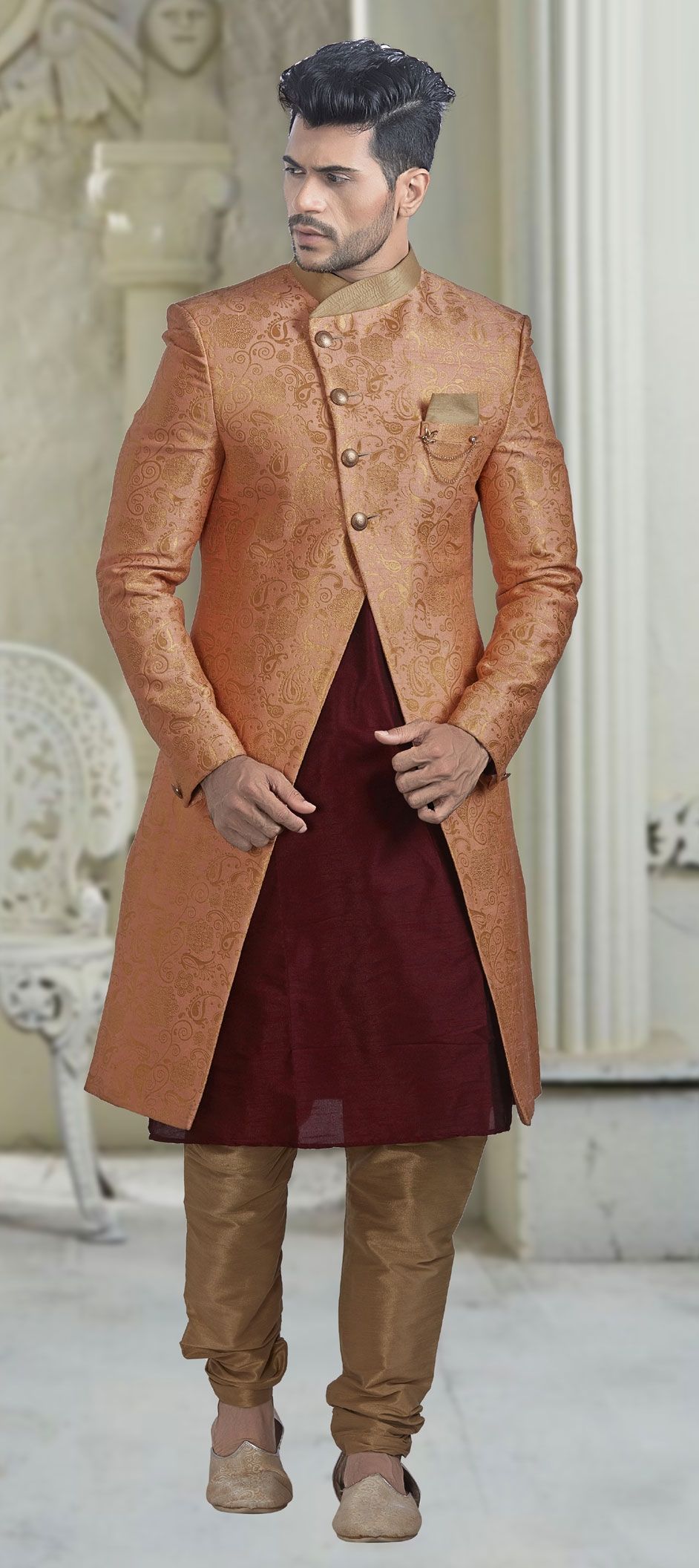 4. THE DESIGNER LOOK: Enjoy the designer look with a well stitched and fine finesse Sherwani. You can never go wrong to create that indelible impression if you have bought your wedding Sherwani from an authentic store. Even when you are buying it online, check the credentials of the store. Also go through the customers reviews before choosing your store.
5. TO GET THAT GLAM LOOK, PAY ATTENTION TO THE FINISH AND FABRIC: A good quality fabric will never disappoint you. If getting the Sherwani stitched from a tailor, buy the superior fabrics like silk, brocade, velvet for your big day. They will add opulence to your attire.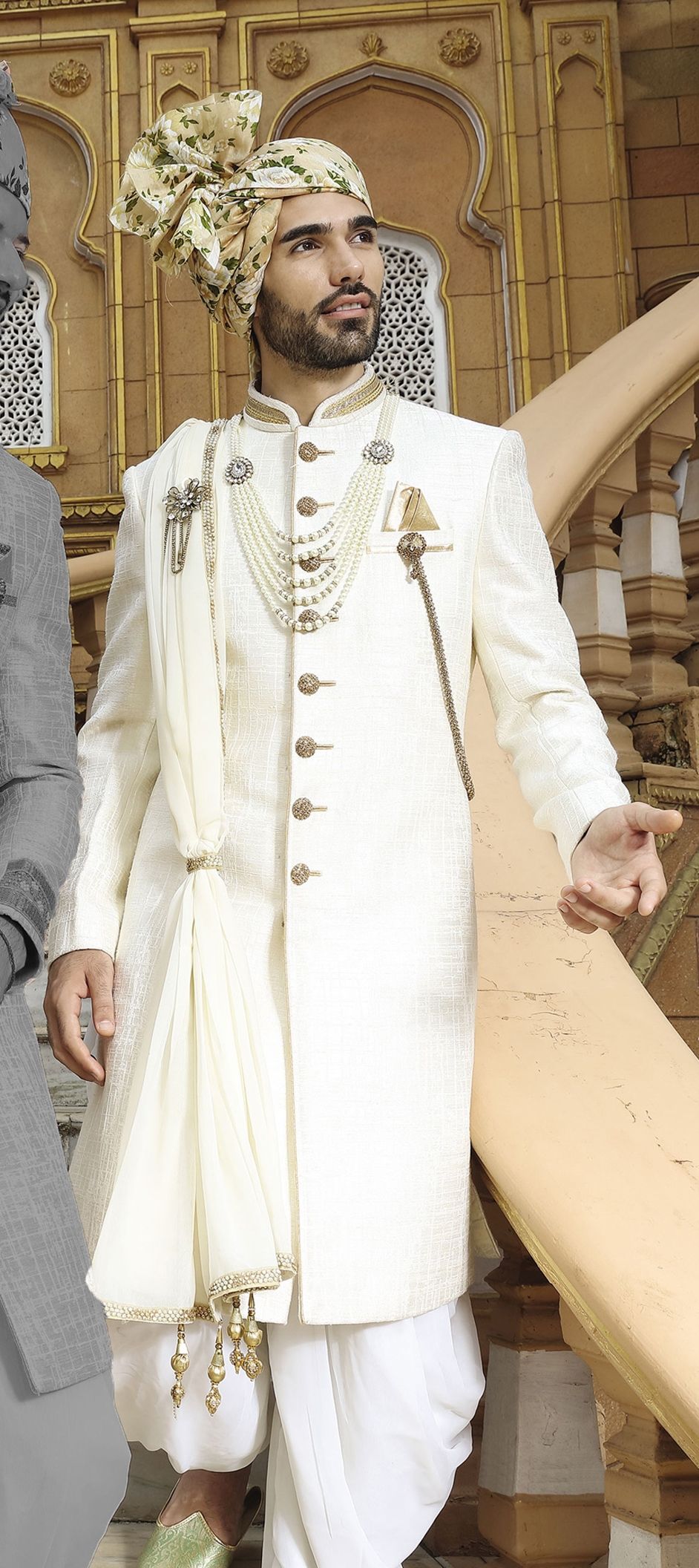 For more such tips and to shop the trendiest of Sherwanis, visit Indian Wedding Saree.