Embrace the gaiety, cheer and sanctity of Eid-ul-Fitr with Indian Wedding Saree 2018 Ronaq-e-Eid collection. It is a much-awaited selection of beautifully embroidered and embellished traditional Islamic clothing styled with a modern panache, for the whole family.
During Eid celebrations, the salwar kameez is a time-honoured favourite amongst women. This season you can appear chic, fashion-forward and demure in a stunning version of this outfit by pairing your salwar with a flared sharara, gharara or Patiala salwar. Another evolving trend is opting for a floor-length abaya-style gown, anarkali suit or straight cut suit. To fully capture the 'raunak' of this important festival, our collection features elaborate, hand woven kadai work which is often paired with zari, mirror work and or resham against bright and royal coloured fine fabrics such as georgette, silk, jacquard, linen and velvet. Complete your ensemble with elegant jewellery and dainty footwear and a complementary coloured chunni and you're ready to celebrate Eid!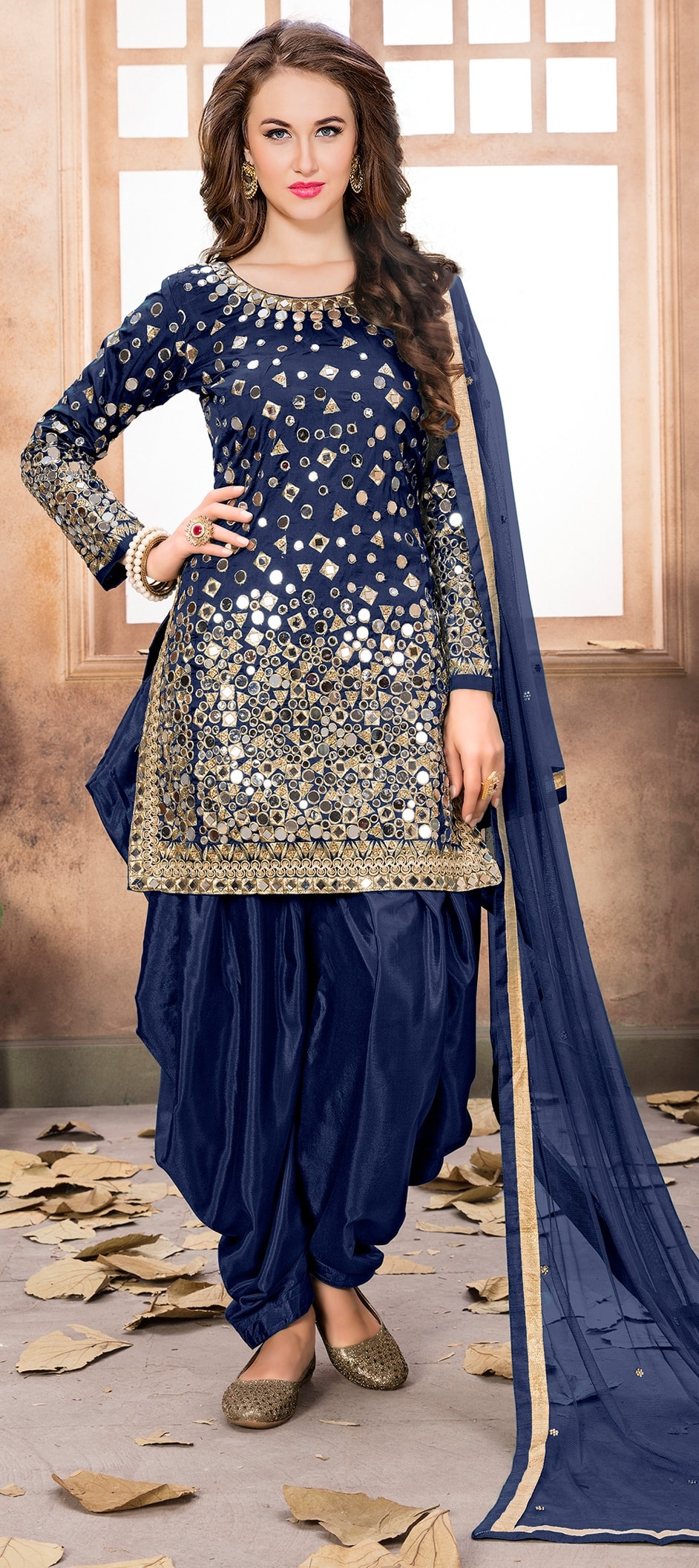 For gentlemen, Indian Wedding Saree's kurta pajama collection aptly reflects the celebratory and ceremonial atmosphere of Eid-ul-Fitur. Although the kurta pajama is an undisputed classic, opt for something more avant-garde and fashion-forward by pairing this ensemble with a jacket. An unlikely combination yet stylish spin of this classic pairing is a sherwani outfitted with dhoti pants or a striped kurta with jeans. To reflect the spirit of the occasion, opt for brightly coloured kurta-pajamas with fine detailing around the lapel. Pair your outfit with a pair of ethnically adorned mojris or jutis and a complementary chunni and you're all set to host or attend festive Eid celebrations! You can also shop for kids at our store.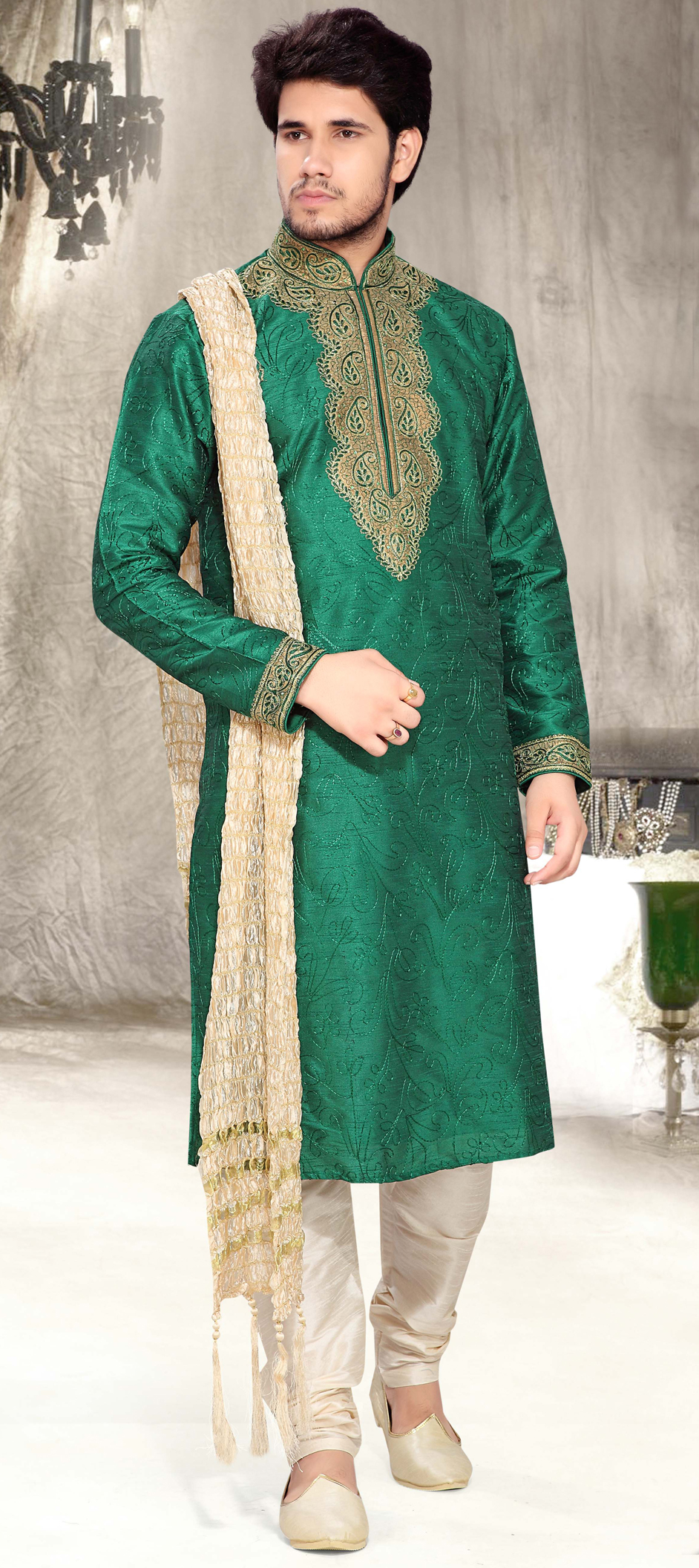 Whether you're a person who prefers to adhere to traditional Islamic fashions or someone who likes to strike a balance between modern design and conventional style, you can dress your entire family this Eid-ul-Fitur at Indian Wedding Saree. We assure you of delivery within 15 days if we receive the orders before 10th May, 2018 so that you enjoy the festivities to the fullest with your family in the best of the outfits.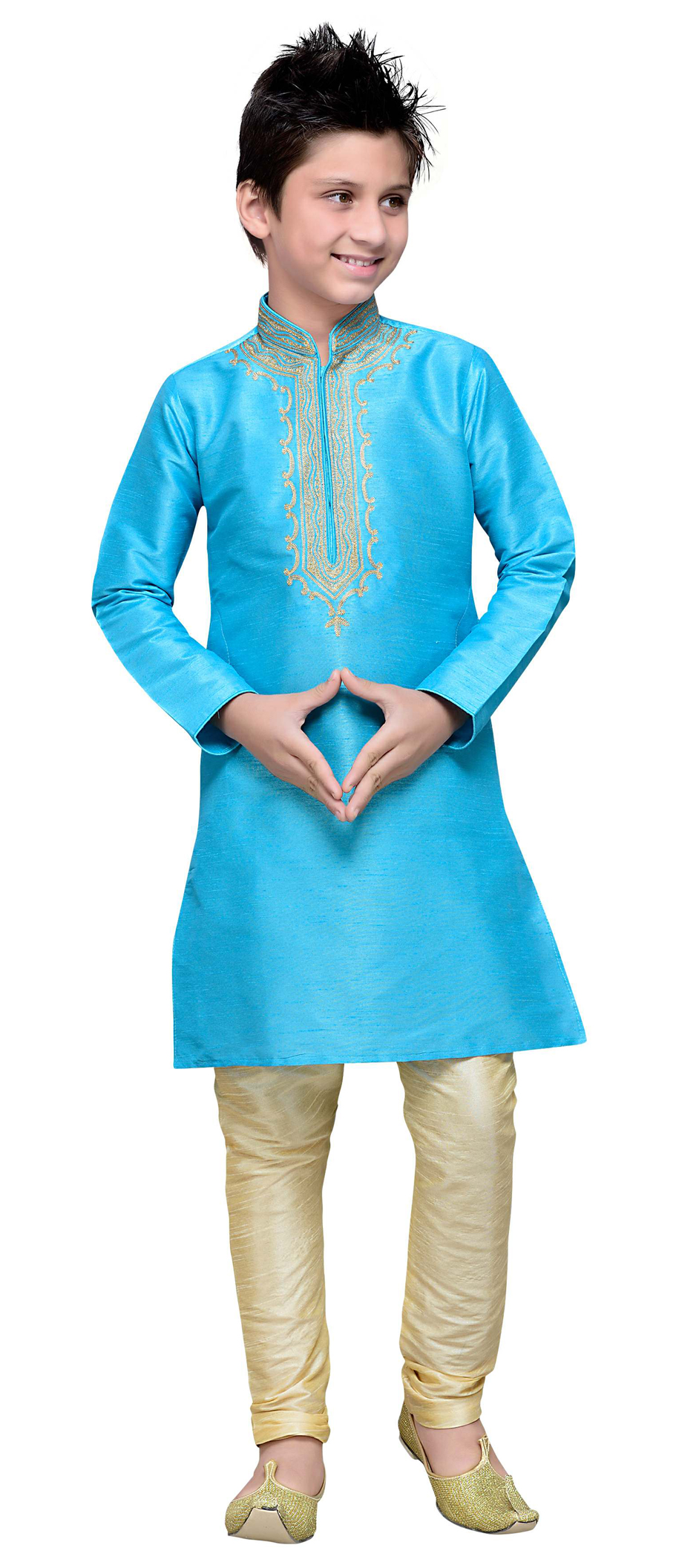 Eid Mubarak!