A bride longs for the wedding day to look like a million bucks. What is better than wearing a printed lehenga choli over a traditional wedding outfit to make a statement? The demand for bridal printed lehengas is on the rise. The bride looks beautiful and confident wearing a unique wedding ensemble. The bridal printed lehenga choli comes in different textures, patterns, and colours. Let us understand the craze for printed lehengas that are trending this wedding season.
With winter days approaching, it is the perfect time to wear embellished printed lehengas. They are extremely light-weight and look stunning on the bride.
Royal Bridal Lehenga
Any bride wants to look royal at her wedding. She wants to make a statement and look different from the crowd. In this case, a royal color printed lehenga would work wonders. It's time to ditch those heavy embroidery work and go for a royal blue lehenga. A bride is smart enough to pick the jewelry that complements the ensemble. You can choose gorgeous prints that suffice the requirement of heavy patchwork. For a royal look, you can go for traditional jewellery set with jutis or flat sandals. It is convenient for a bride to walk the talk with this super stylish wedding ensemble.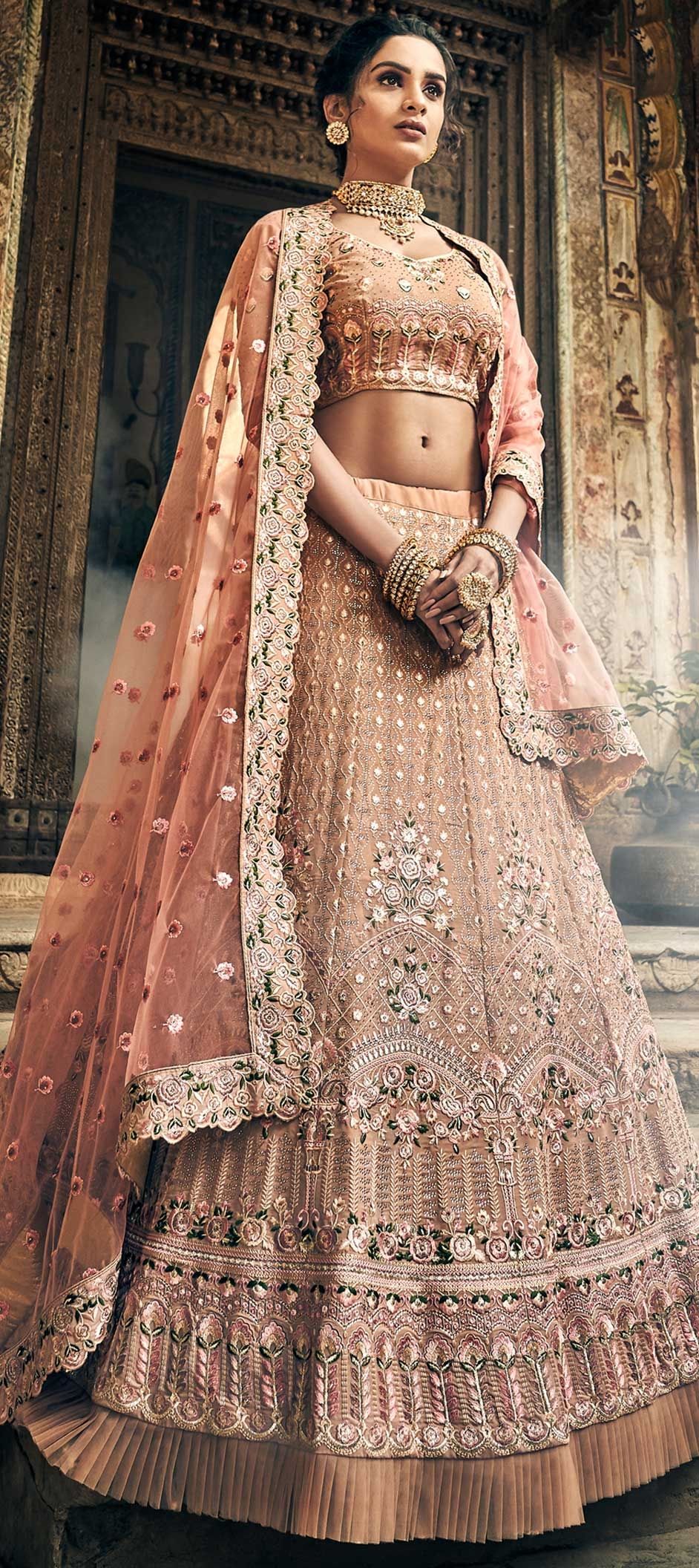 Mehndi Lehenga with Geometrical Prints
When it is about bridal printed lehenga, one cannot ignore the designer mehndi lehenga. You can take a cue from the internet or any of your friend who carries a good taste in fashion. She would the craze for mehndi lehenga. It is delightful to wear a mehndi design at your wedding with geometrical prints around. When it comes to styling the bride, you can choose a blouse design that complements the mehndi look. Besides, you can go for a choker and heavy bangles.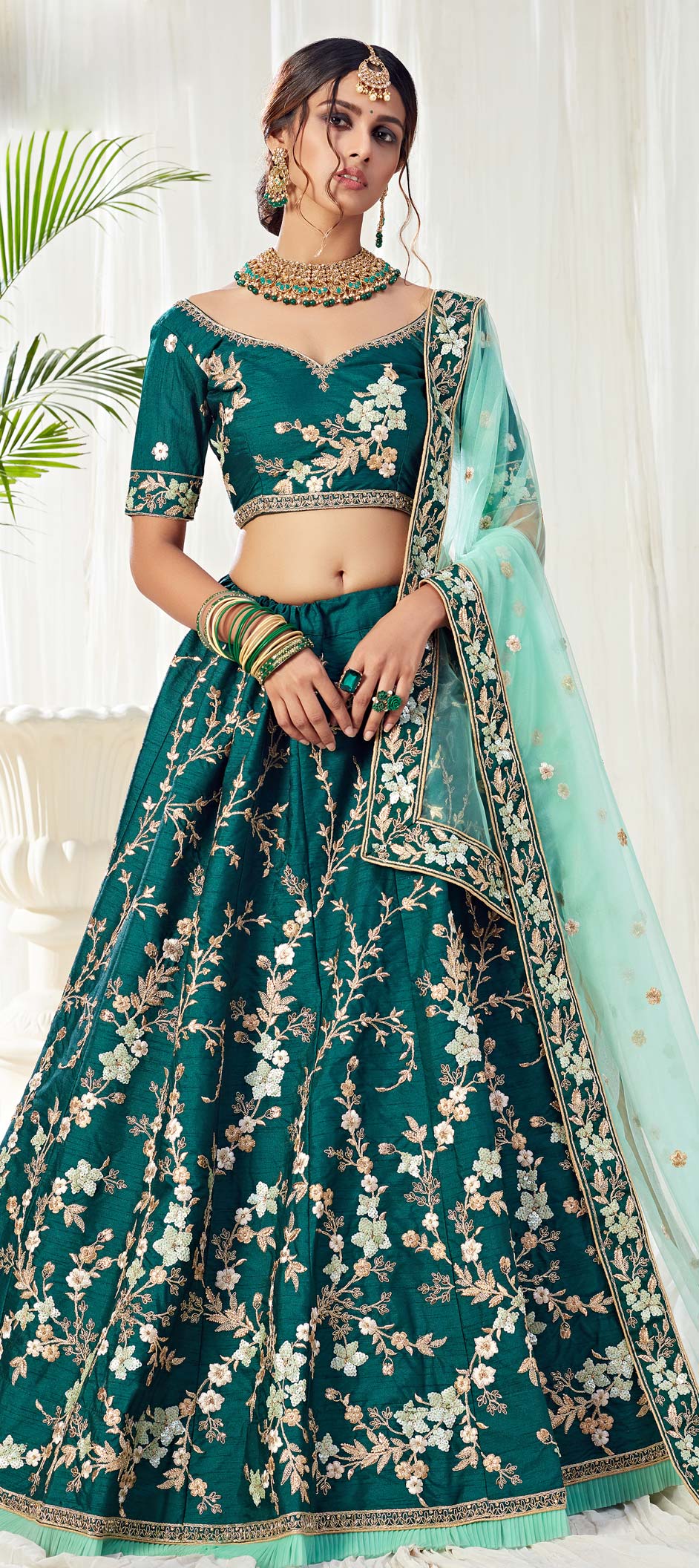 Printed Short Lehenga
If you have made up your mind to don a printed lehenga at your wedding, you must explore some exclusive style. Printed short lehengas are topping the charts. Give it a twist and make it ankle length, or add floral print to it – just the way you want it. It adds grace to the mehndi style and accentuates the overall look perfectly. Short lehengas are in trend as the brides find it convenient to carry them for longer hours. Besides, a printed lehenga choli design is adored by everyone knowing a great deal about fashion. We recommend wearing light jewellery – a choker may suffice with bangles.
Red Bridal Lehenga
The colour red is back in vogue. A red printed bridal lehenga soothes an eye. It may be a traditional wedding colour, but you can add some twist to it with artsy prints and patterns. Go for silver or gold embellishments all over the outfit with designer motifs. It would make you look like an elegant bride. Wear traditional jewellery to compliment the outfit and mid heels so that you can walk around with comfort.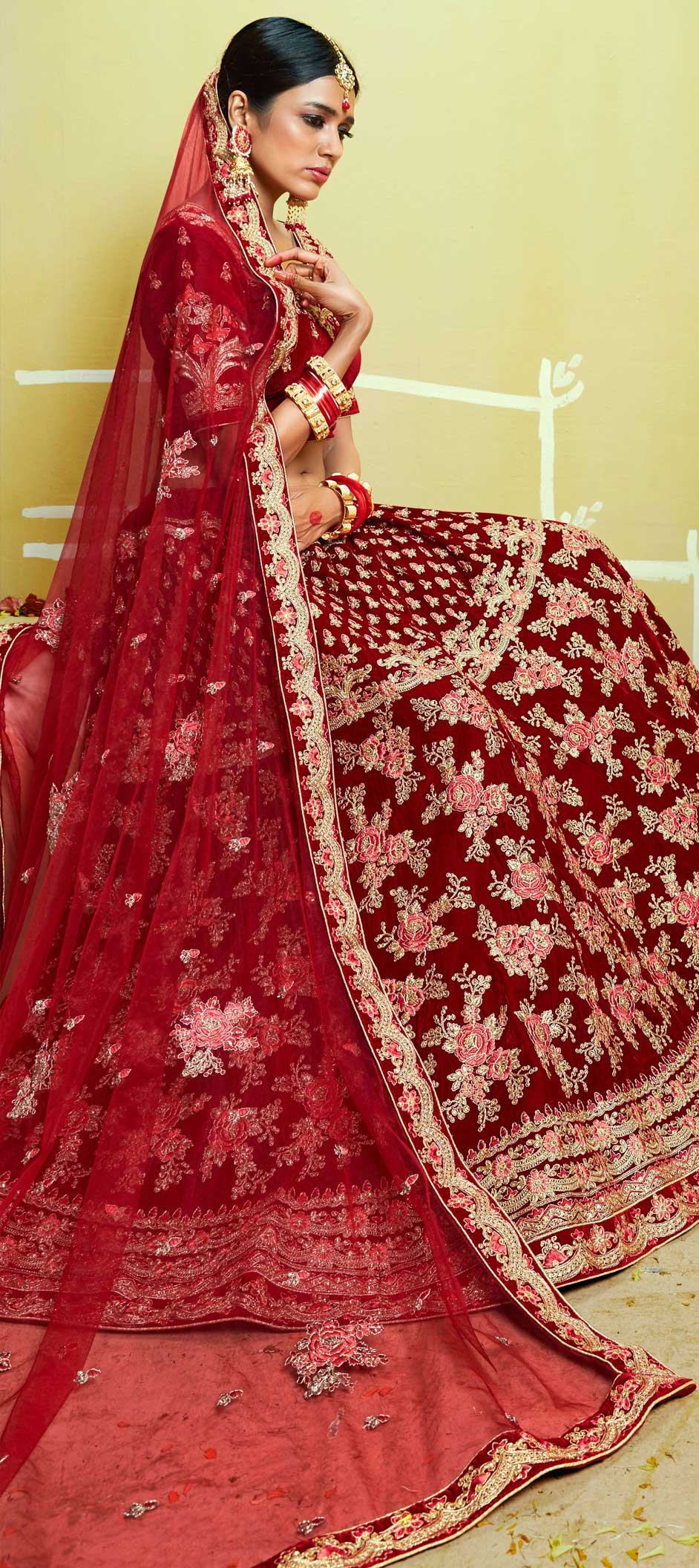 If you're looking for stunning bridal lehenga designs, you can visit Readiprint Fashions and browse a wide selection of lehengas, sarees, and ethnic wear.