India is a land of diverse fashions which have been born out of the many cultures that dot her landscape. One such glorious fashion are long lehenga cholis. The lehenga choli is an ancient dress form that is renowned for its beauty, grace and elegance.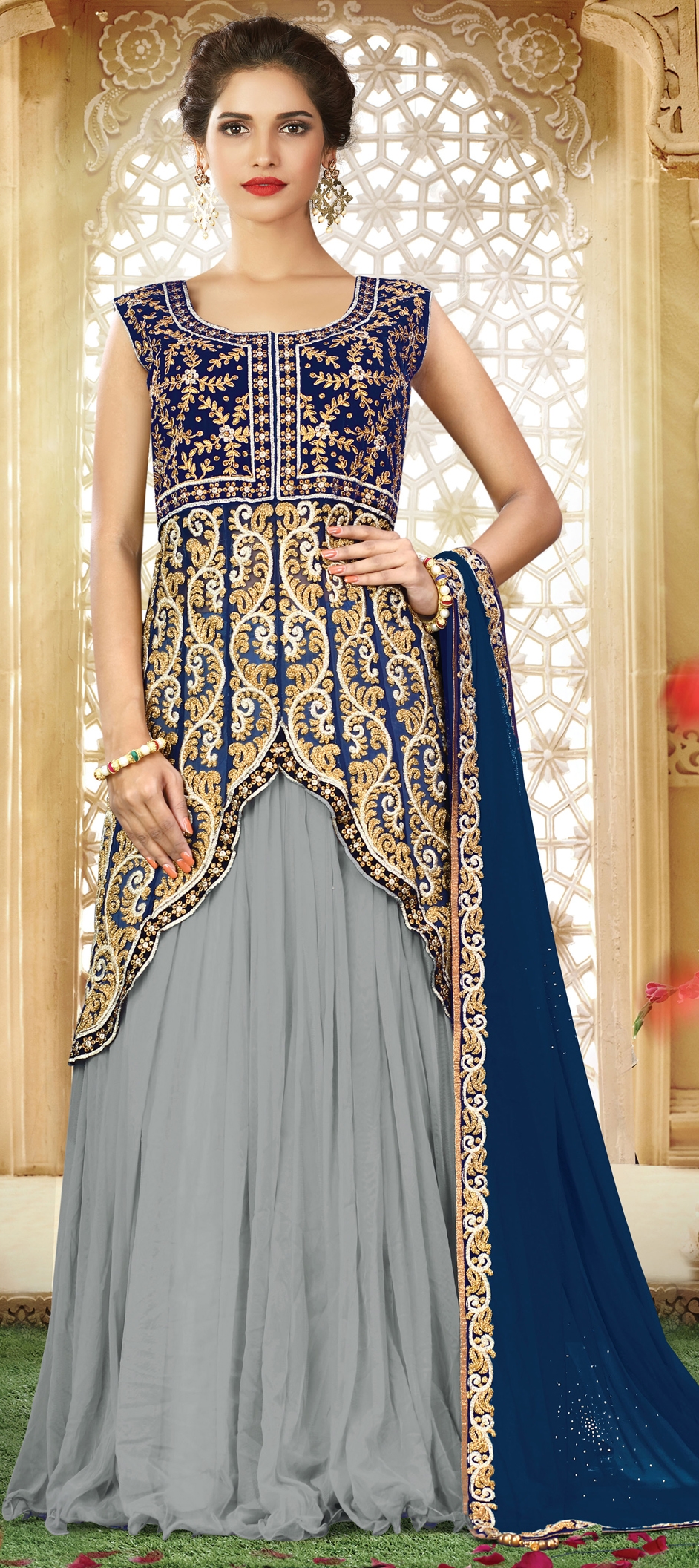 In a lehenga choli, there are three parts: the choli or blouse, the lehenga or skirt and the dupatta or shawl. The blouse may vary in length and design but is well-fitted and embellished according to the occasion for which it is being worn. The lehenga follows the same principle except that it is typically floor length and can be shaped in many ways, i.e. A-line, mermaid, umbrella, fishtail or flared. Lastly, the dupatta is worn much like the pallu on a sari and it can be in either a complementary or contrasting color to the lehenga and choli.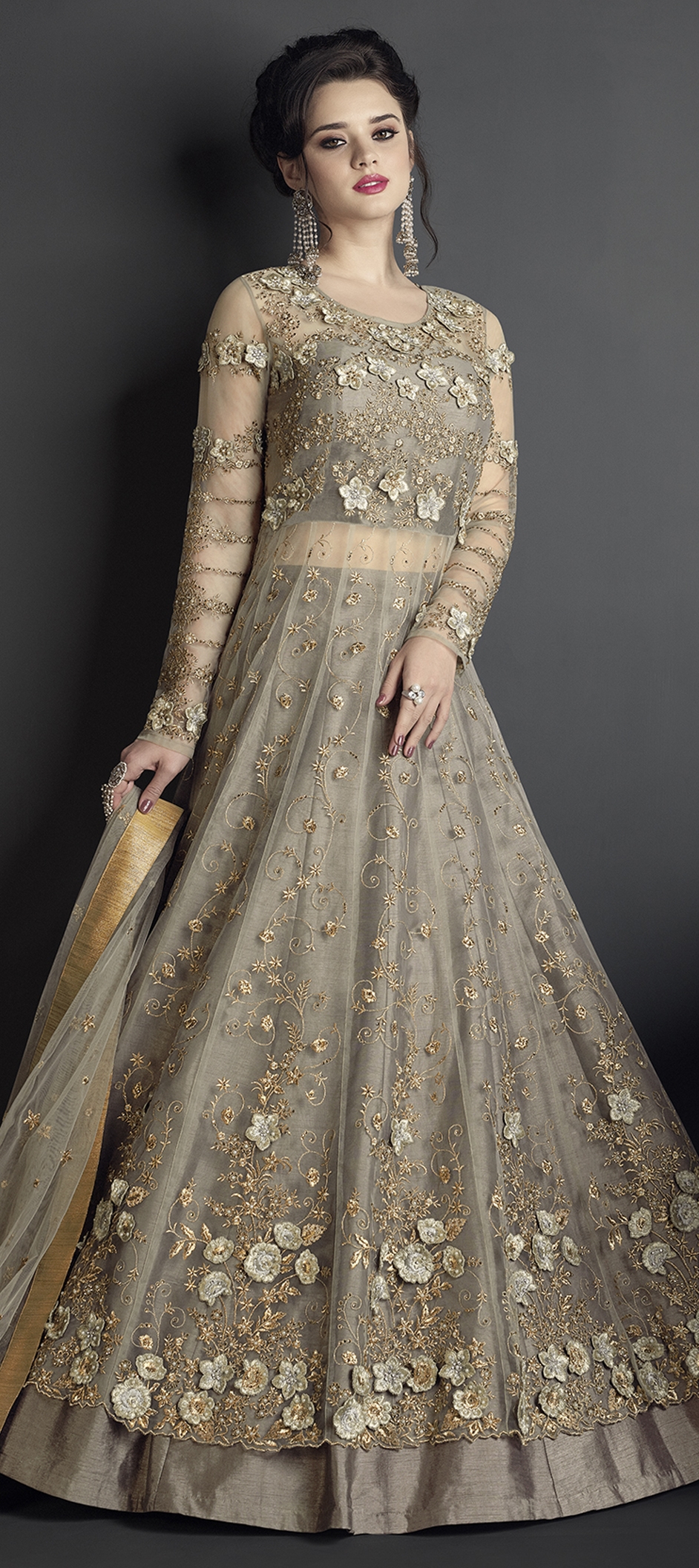 Long lehenga cholis can be made from a wide range of textiles, ranging from classic to cotemporary. Listed below are three of the most popular fabric choices for lehenga cholis:
Silk
This is by far the most popular choice for a lehenga choli. Silk is a frequently sought after material that is produced in many regions of India. Several weaving techniques are used to make the lehenga. After it is weaved, the silk lends a shining sheen to the look of the skirt. It also has a smooth fit and is lightweight, making it the ideal attire during warmer months. Even the fit of the blouse is close to perfect with silk. The Pattu Pavadai is an example of a lehenga choli made entirely from silk.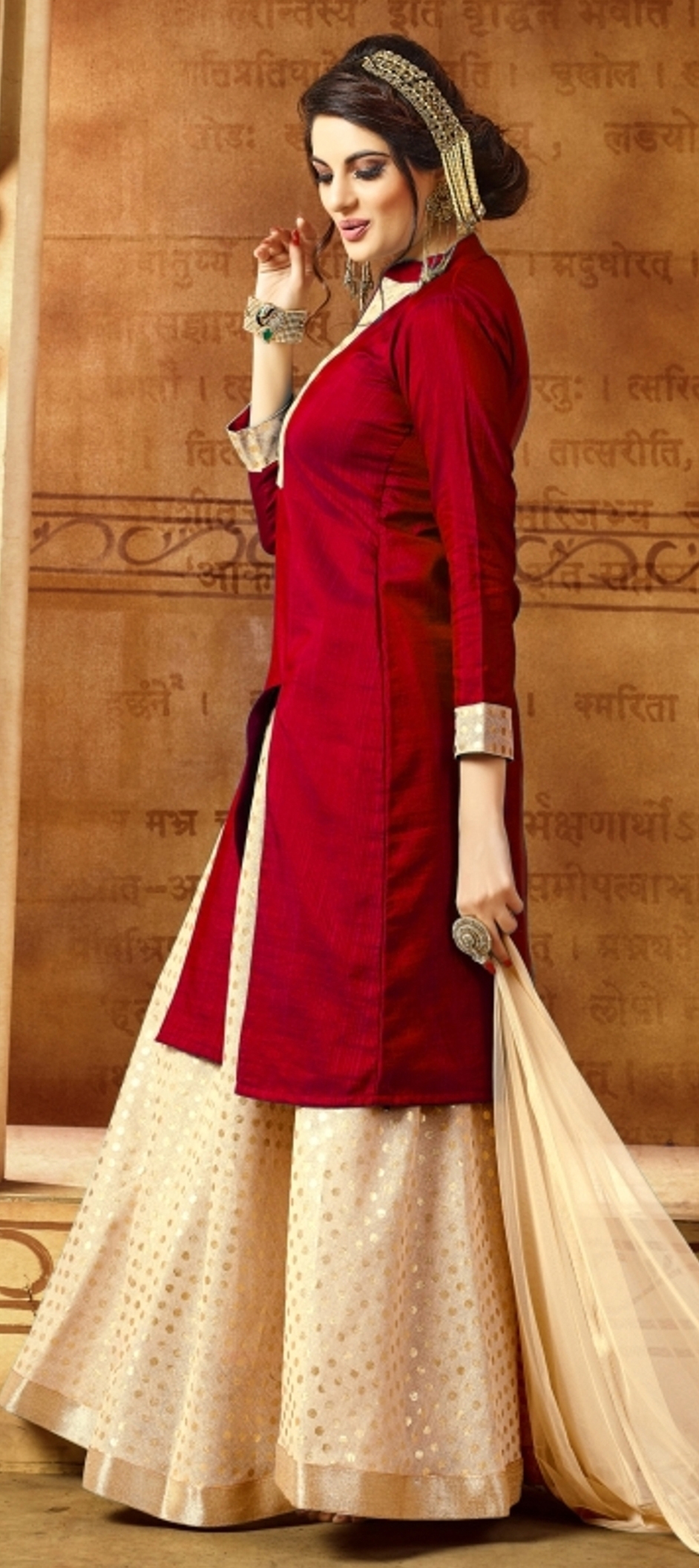 Cotton
This is a favourite material for making lehenga cholis inspired by Gujarati and Rajasthani traditions. Also called ghagra choli, these are breezy, comfortable and airy to wear. Since cotton is a light and absorbent material it takes on dyes very well. Many cotton lehenga cholis feature intricate mirror and embroidery work. You will often see women wearing ghagra choli while playing dandiya during the Navratri festival.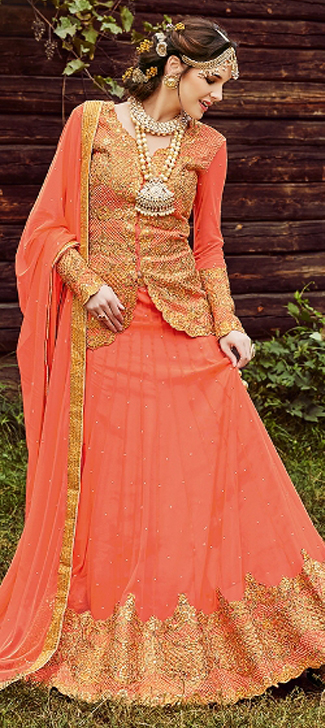 Georgette
Georgette is the preferred fabric amongst fashion designers. It is pliable and fluid and very suitable for lehenga that are inspired by modern designs. Many brides love wearing georgette lehengas because it has a flattering drape and an elegant feel against the skin.
Crepe and chiffon are close cousins of georgette and are also used to make contemporary lehenga cholis.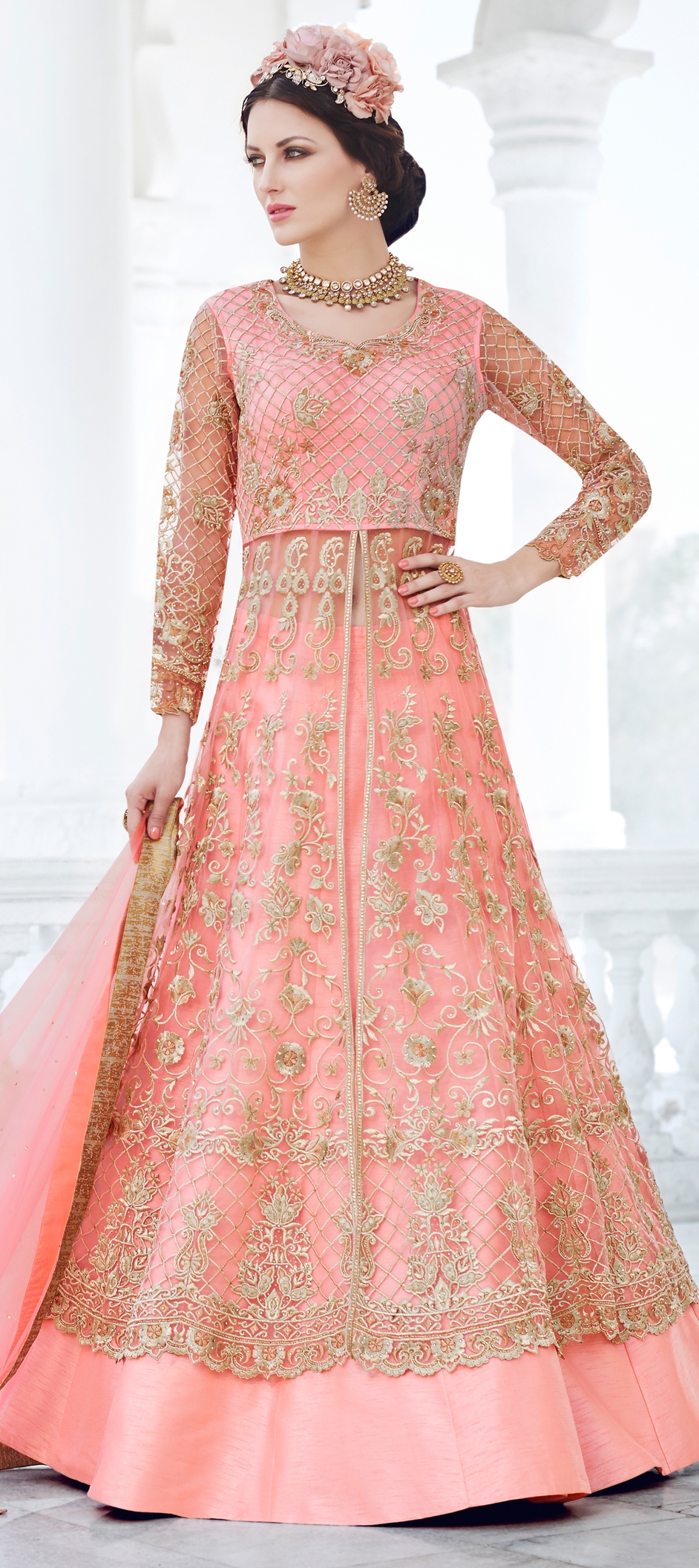 The type of fabric you prefer for your lehenga will depend on the occasion and personal taste. For traditional occasions, silk lehengas work best. Georgette and chiffon are ideally worn during wedding and reception parties.
To shop for your beautiful long lehenga cholis now, visit Indian Wedding Saree.