Indian weddings are very special comprising of many events. Earlier, when time held no constriction for the people, it was expected of the close relatives to be present for all the ceremonies. Present era is different. Paucity of time has taught us all to shrink these moments of togetherness and create a short and sweet affair but then, there can't be any compromise on the ceremonies that we wish to enjoy together. Hence, the events like Sangeet and Mehendi Rasam cannot be less important to do without. Rather the host and the guests look forward to these pre-wedding events where they get to share and experience the feeling of bon-homie with one's friends and relatives.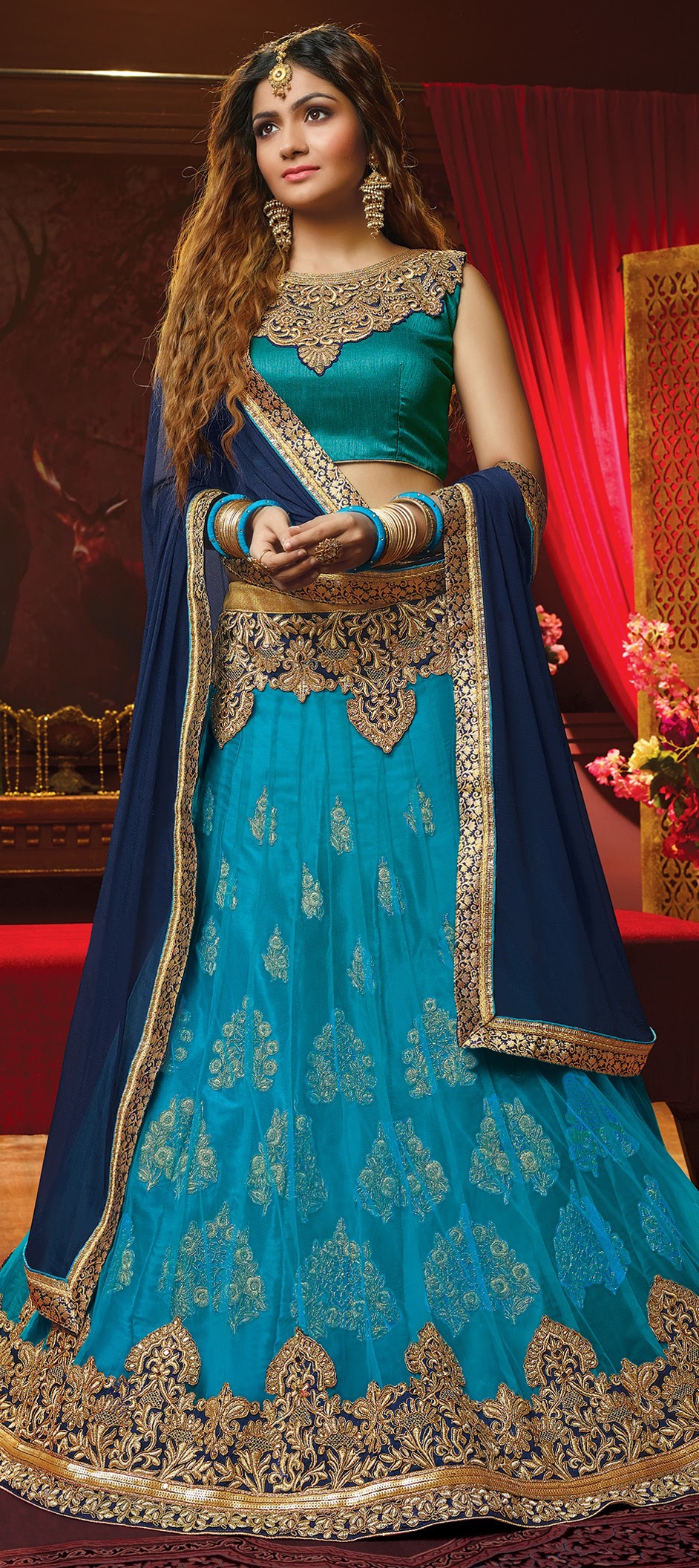 All the important functions of the wedding need to be planned well. For any girl, preparation of an event is incomplete without deciding about the attire that she is going to wear for the occasion and rightly so, because these happy times become more enjoyable if everyone around is dressed to suit the occasion. Sangeet and Mehendi Rasam, being traditional functions demand traditional dressing up and what looks more ethnic and traditional than a lehenga, which is not only fashionable and trendy but also reflects class and sophistication.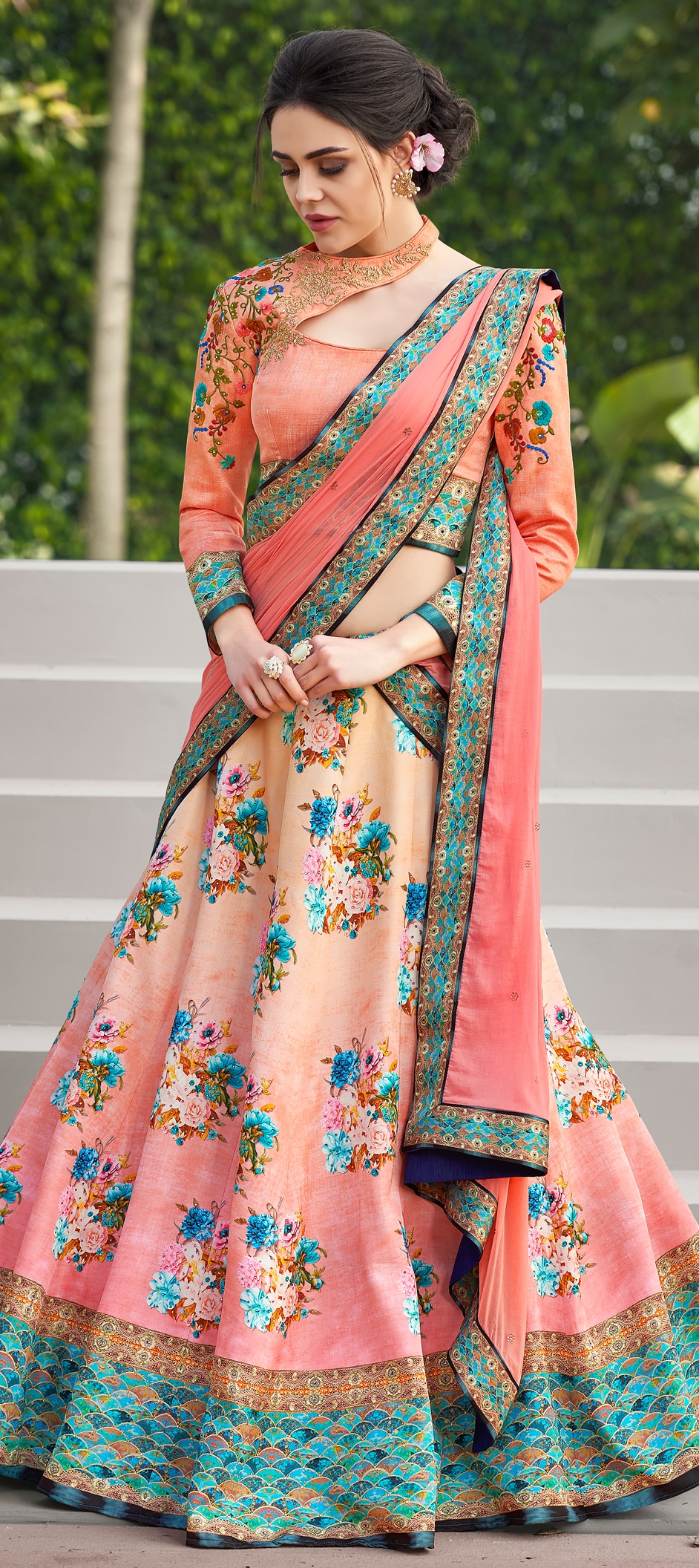 These days when things are done more professionally to achieve better results, how can the apparels worn for the wedding events be left without giving them a designer's touch? That is how one experiences, Indian markets flooded with Designer Lehengas which are available in array of colours and styles. Two most important things have to be kept in mind while buying a lehenga. One, the style that you are buying must suit your figure and second it must be in your budget. All designer attires do not suit every one. So, it becomes crucial to choose well. Be it a Fishtail Lehenga or a Flared one or the Lehenga Saree, it is important to buy not only by the fashion trends but also by one's own fashion sense which would suggest the right thing.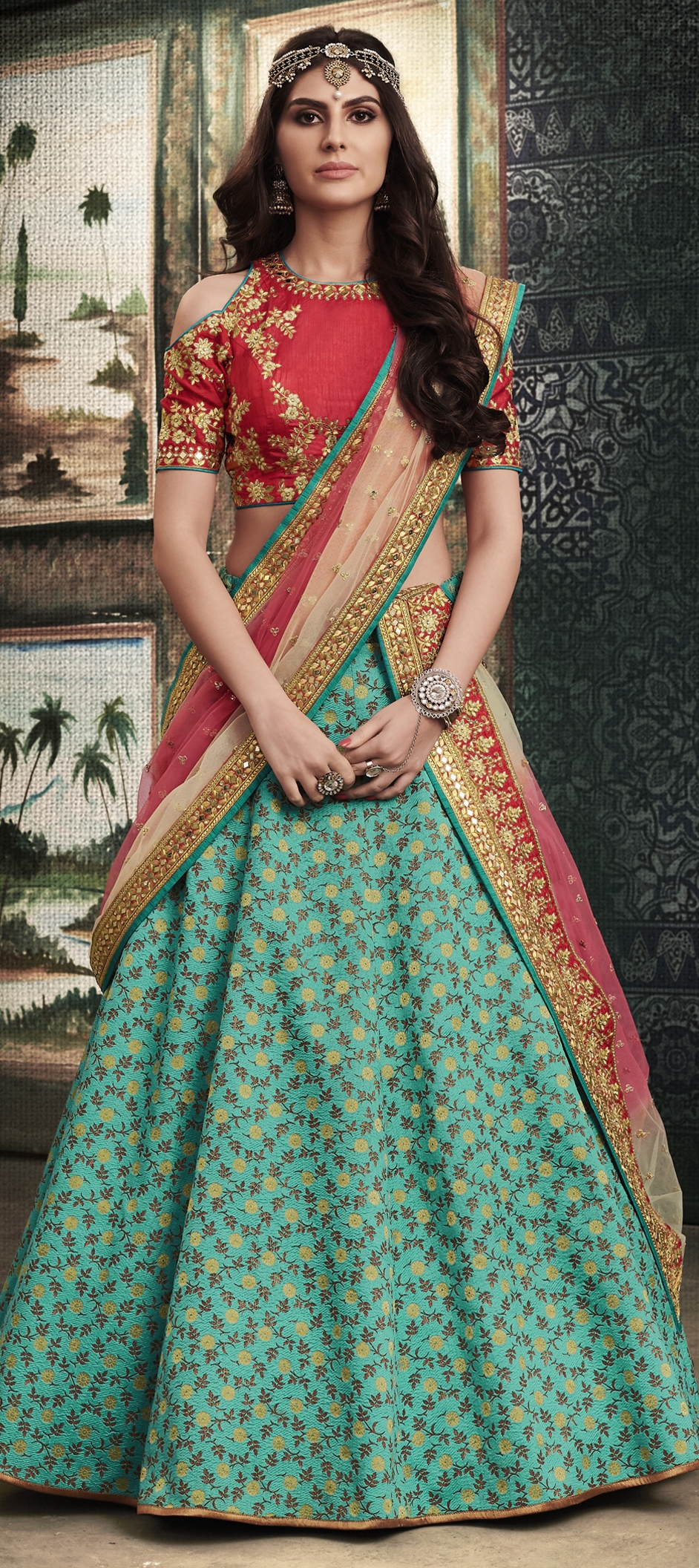 Online shopping has made life easy in present times when one is always trying ways to save some time for oneself. It, no doubt gives freedom from taking up the tedious task of roaming from shop to shop looking for something that you fancy. Rather it becomes convenient as the lehenga that you want is just a click away. It has become the most viable solution as a good online store gives you ample choice in colours and styles along with the fabric. The store's exchange and return policies make it the most hassle-free shopping for you.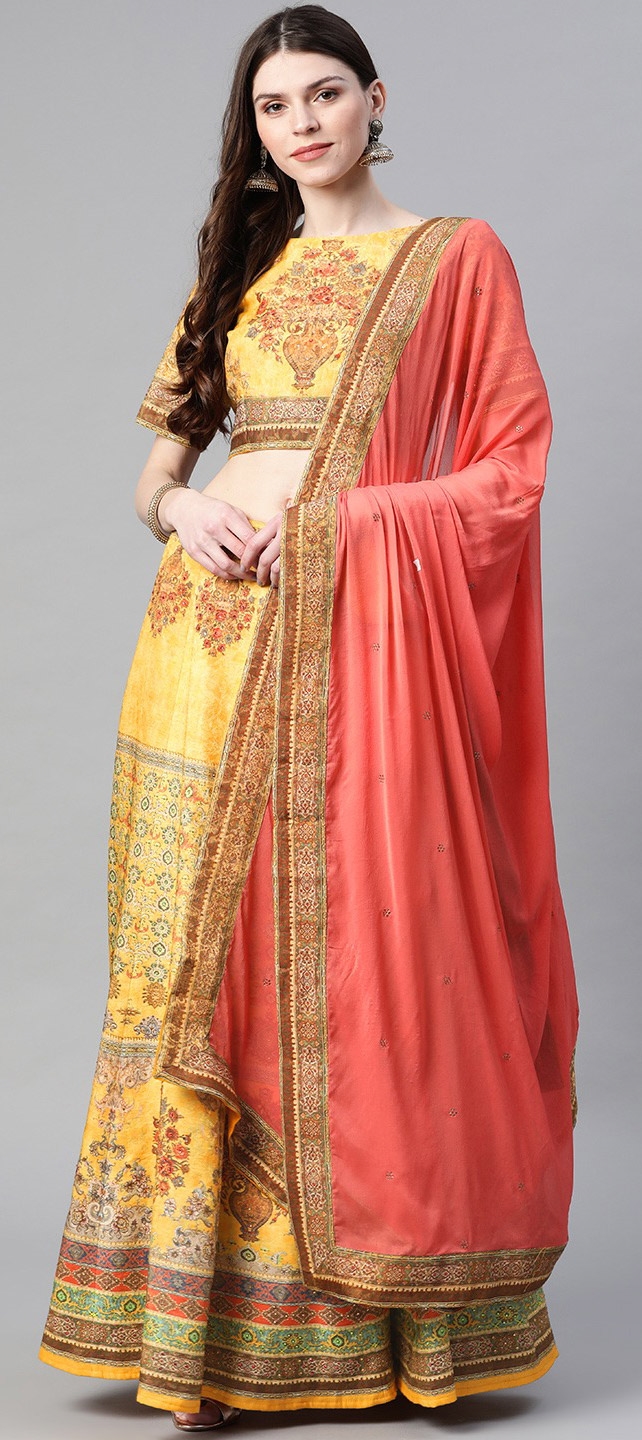 Indian Wedding Saree is one such online store that caters for all your requirements of an Indian wedding, be it the pre-wedding or wedding apparels. The store boasts of rich and lavish collection which always keeps in mind not only the latest fashion but also the quality and cost. Buy here the embellished lehengas which display extraordinary craftsmanship, absolutely apt for the occasion. No doubt your taste and choice are going to be admired when you wear these Sangeet and Mehendi Lehengas designed especially for the ceremonies. Visit us and find the difference.