Shopping for your wedding sarees is perhaps the most exciting part of the entire wedding preparation process. There are many considerations that can help you narrow down your selection such as whether to go with a designer piece or something traditional, the color and material of the saree, types of embellishments, etc.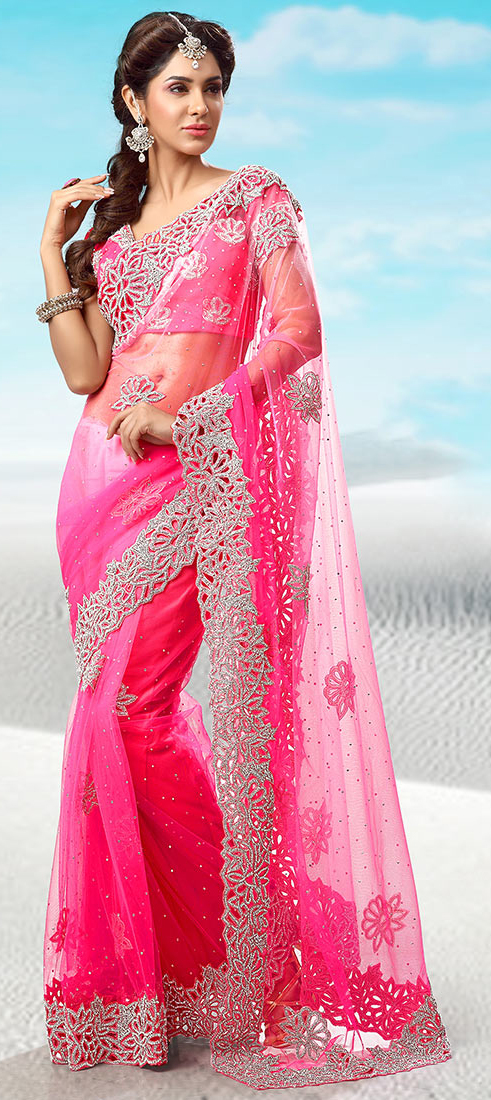 The following tips will help you select some of the best wedding sarees for your trousseau:
Set a Budget
We recommend browsing online and window shopping to get an idea for the price range of a typical bridal saree. Then set a budget accordingly. Keep in mind, this bridal saree will be worn once, so are you prepared to spend a lot? If you prefer a wedding saree that can be worn again, you can set a more realistic budget.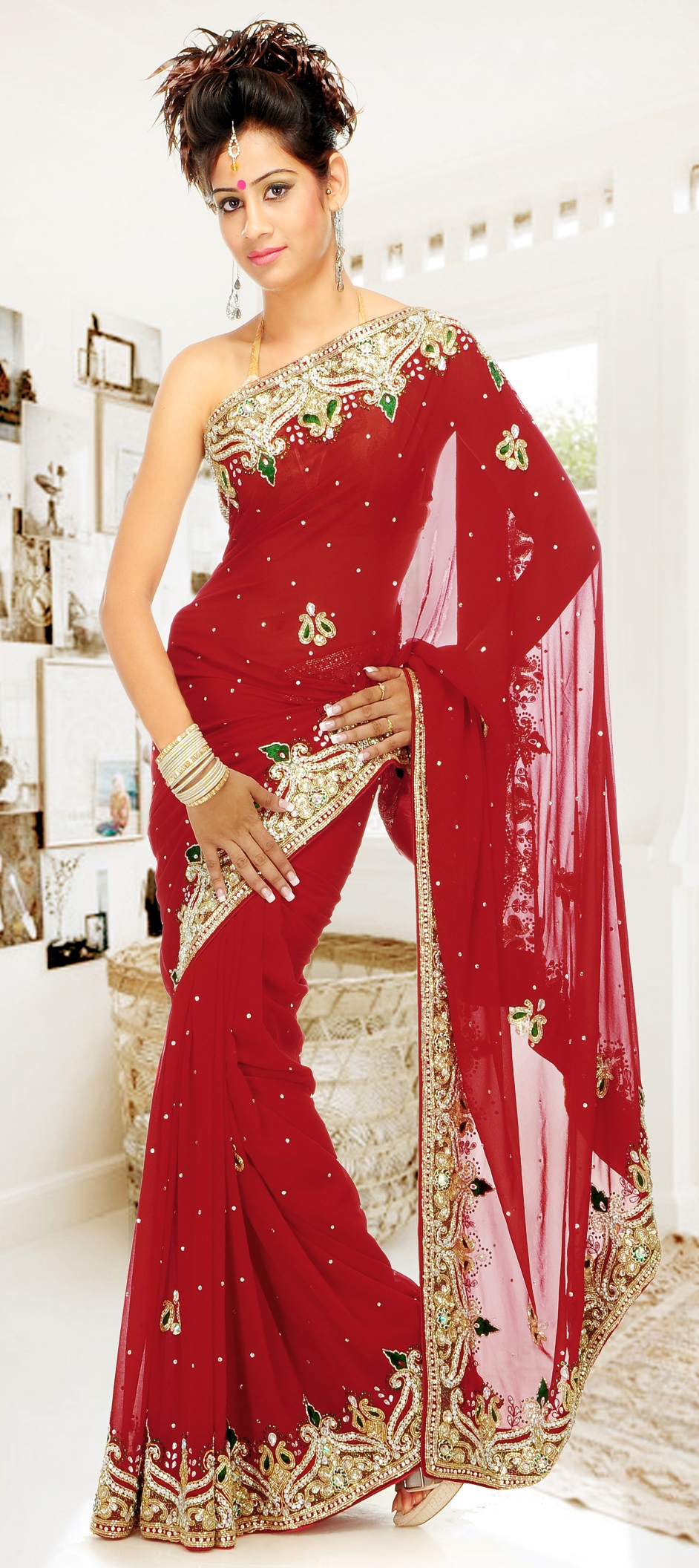 At Indian Wedding Saree, we feature an exclusive saree collection in a wide range of budgets.
Fabric Preference
Fabric matters greatly when selecting your bridal attire. Do you prefer a silk wedding saree? If so, consider a Banarasi or Kanjeevaram silk saree. Other popular saree options for a wedding include georgette, net, brocade, chiffon and velvet. When selecting your fabric, ensure it feels soft to the touch and you actually like how it feels on your skin.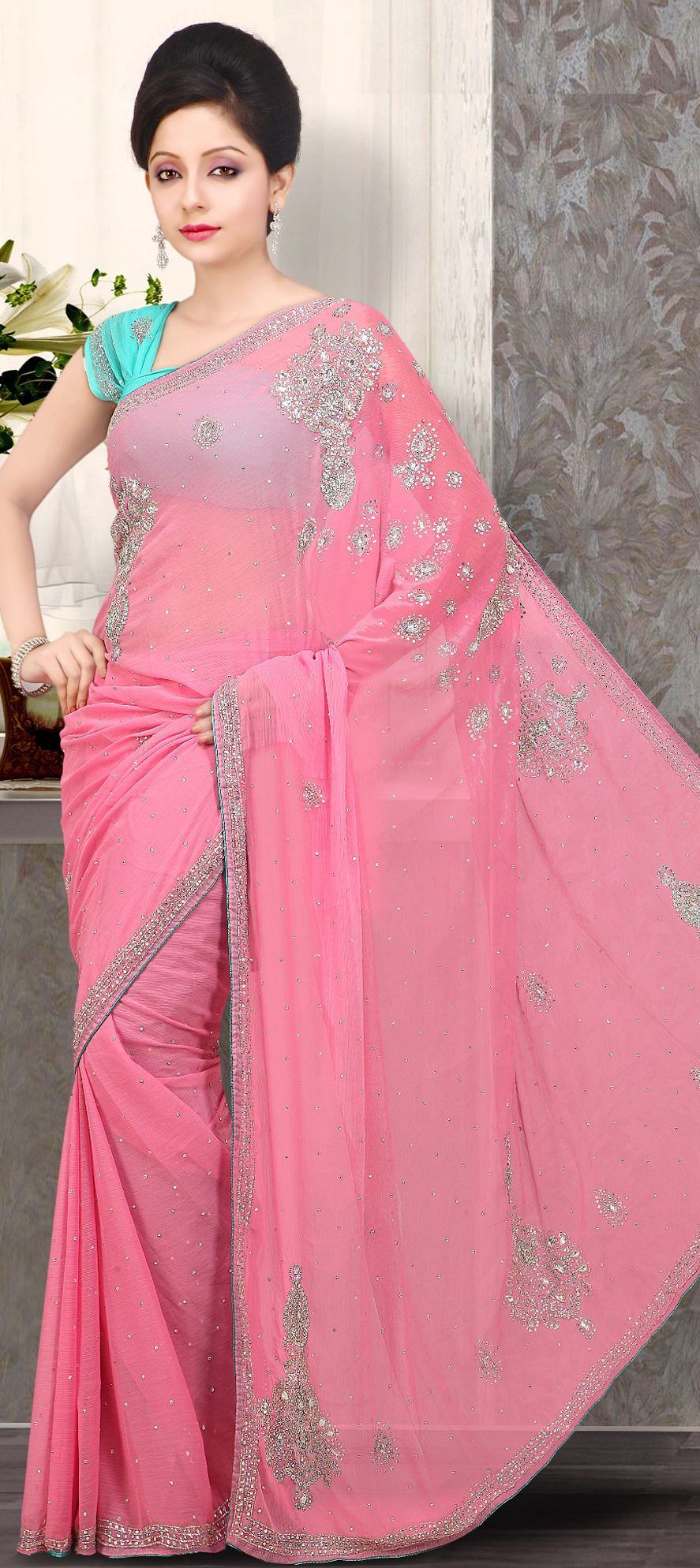 Select your favourite Color
There's no set saree color for a wedding. Even though red is generally the most preferred color, who says you have to select red? In fact, red might not even suit your skin tone. Instead, select a color you absolutely adore and would actually wear. Also ensure, it suits your skin tone. Some of the most popular colours for a wedding saree are maroon, yellow, dark green and gold.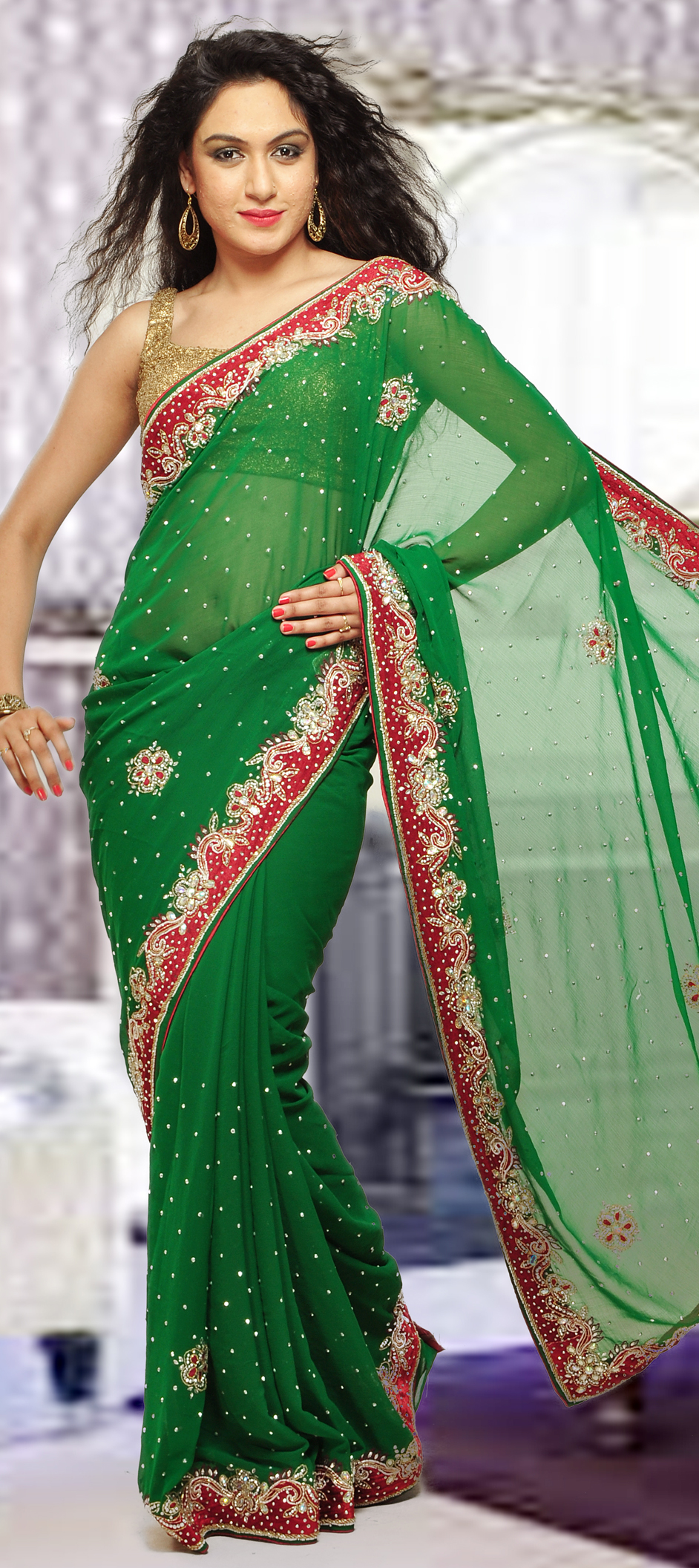 Explore Designs and Embellishments
Designs and embellishments play a vital role in the bridal saree. In fact, they determine whether the saree looks appropriate for a wedding. You can expect intricate detailing on your bridal saree featuring semi-precious or precious stones, pearls, detailed embroidery, sequins, heavily designed borders with gold thread work, etc. It's also common to see temple or religious motifs, scenes from epic stories like the Mahabarata or Ramayana, peacocks, etc.
Consider the Weight of the Saree
Bridal sarees vary immensely in their weight. Generally, the more embellishments and detailed work a saree has as well as the material, the heavier the saree. If you think you'll be uncomfortable wearing a heavy saree for the entire night, we recommend silk wedding sarees. Materials such as georgette, jacquard and net, although beautiful, have a large weight.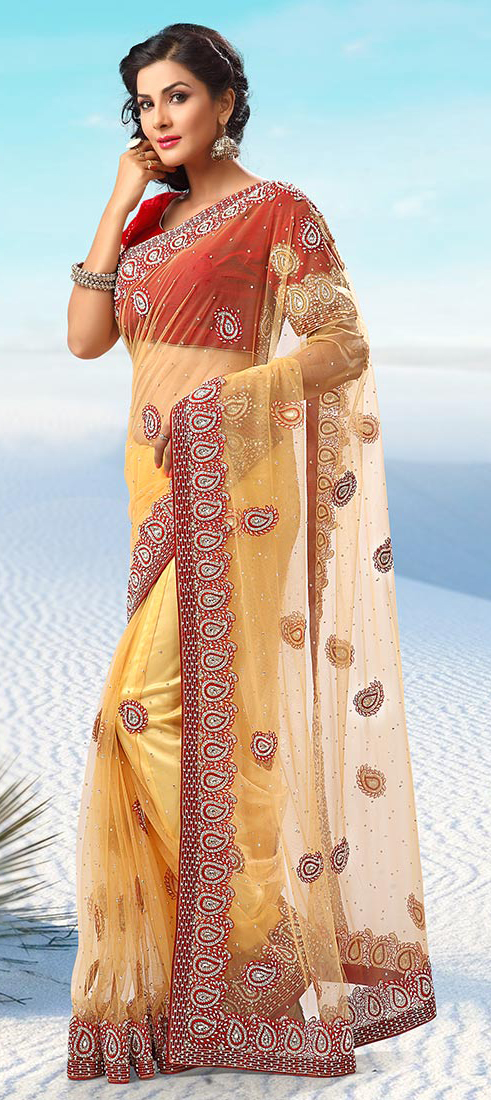 Examine the Blouse Piece
Attached on the end of the saree, is the blouse material (usually opposite end of the pallu). Do inspect this closely to determine whether you like the color and design pattern. Think about the fancy design in which you would stitch your blouse.
And Lastly the Pallu
The pallu is a standout piece on your saree. On a wedding saree, it is perhaps the most intricately designed and embellished. Consider how you'd like to wear your pallu.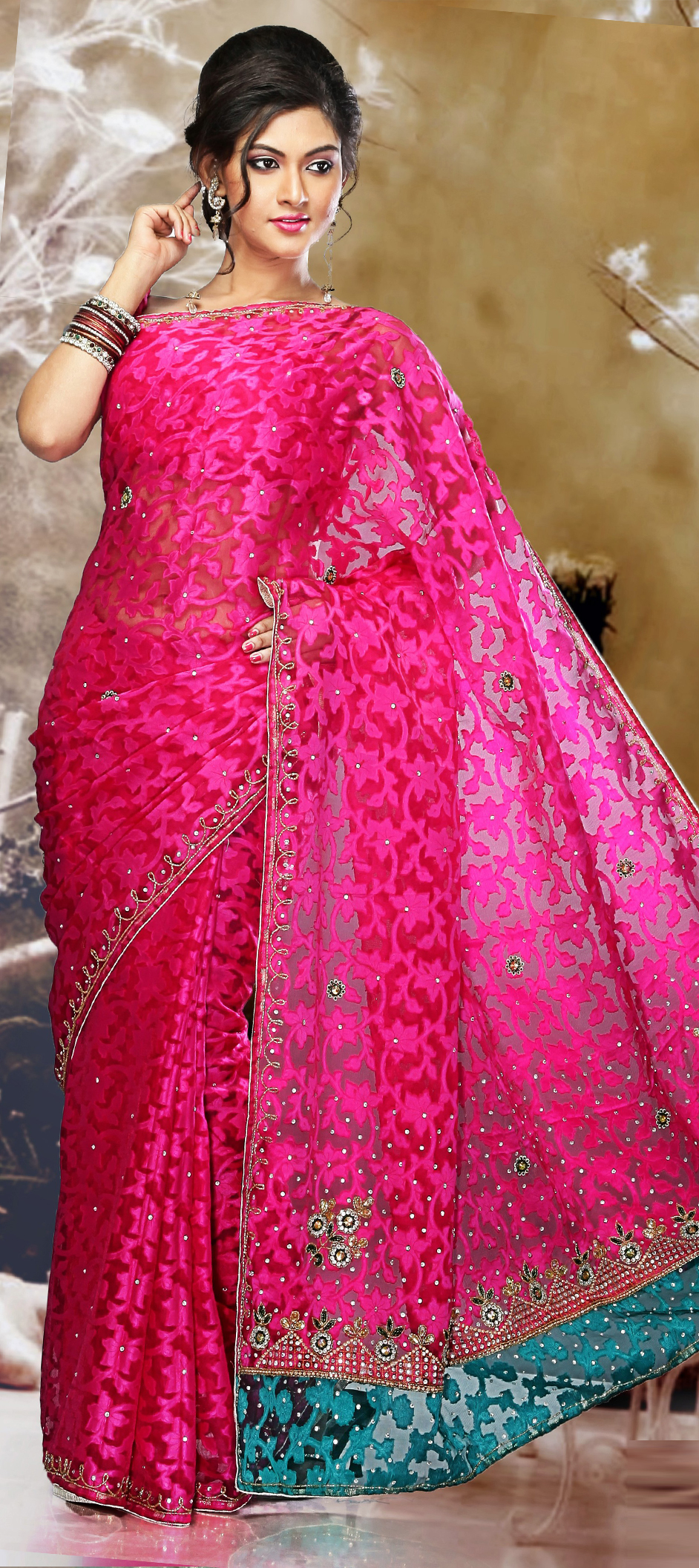 Are you ready to shop for your wedding sarees? Visit Indian Wedding Sarees today!