India's versatility and diversity reflects not only in its people, festivals, lifestyles but also clothes which add colour to this vibrant soil which has always set its own fashion trends with its unique yet amazingly beautiful outfits. Each of these attires has been influenced by the traditions and customs of a particular region. There is no denying the fact that fashion has evolved but still holds significance in present, modern times. It is not only women who enhance their beauty, charm and grace with different traditional outfits, especially at the time of big events and ceremonies guided by rituals and religious customs but men too enjoy looking their traditional best in certain age old garbs which have never been out of fashion and add sophistication, style and Indianness to their personality.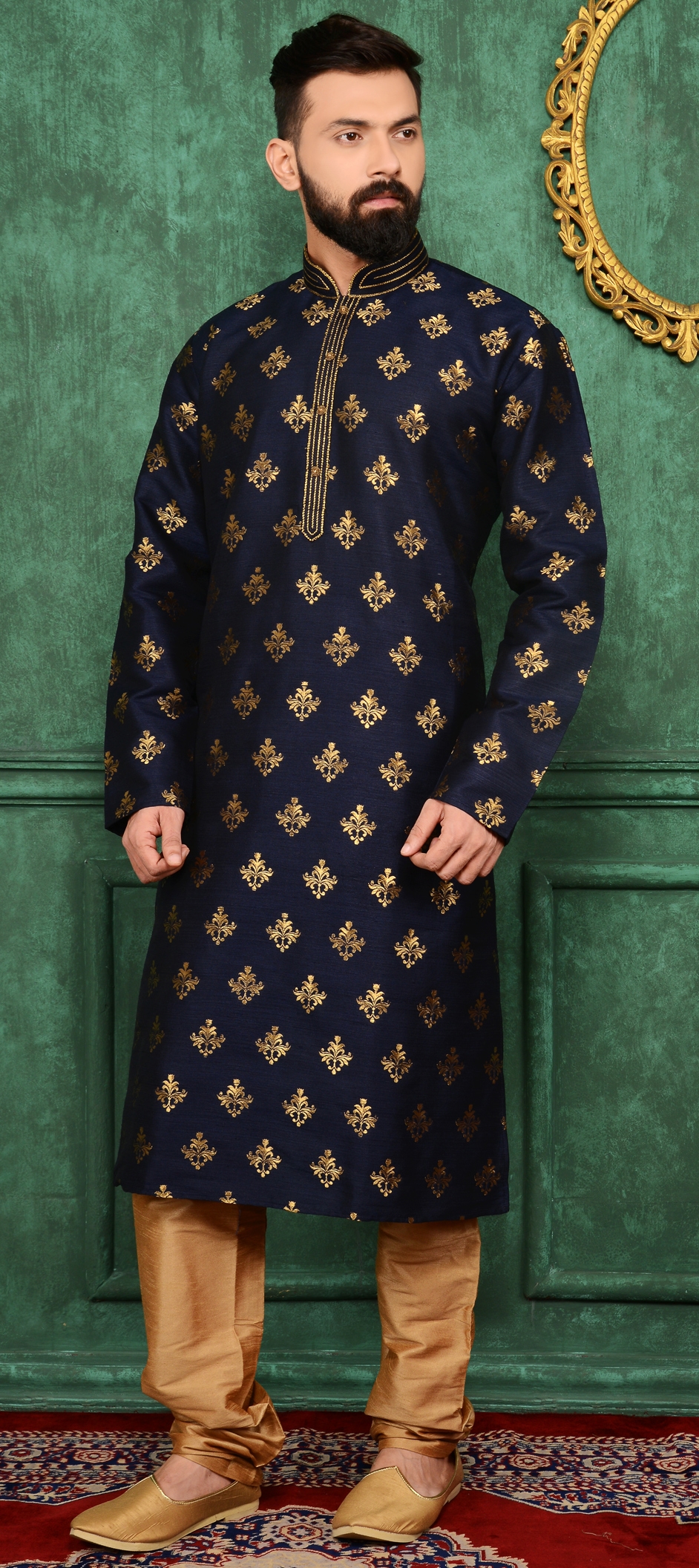 Kurta Pyjama is one such attire worn by men on traditional functions like weddings with full confidence and enthusiasm as no other attire can be as comfortable as the Kurta, which is the upper garment, loosely stitched with its sleeves falling straight to the wrist, available in varying lengths. Pyjama or pajamas, on the other hand is a bottom wear, which is in the form of loose trousers in a straight cut.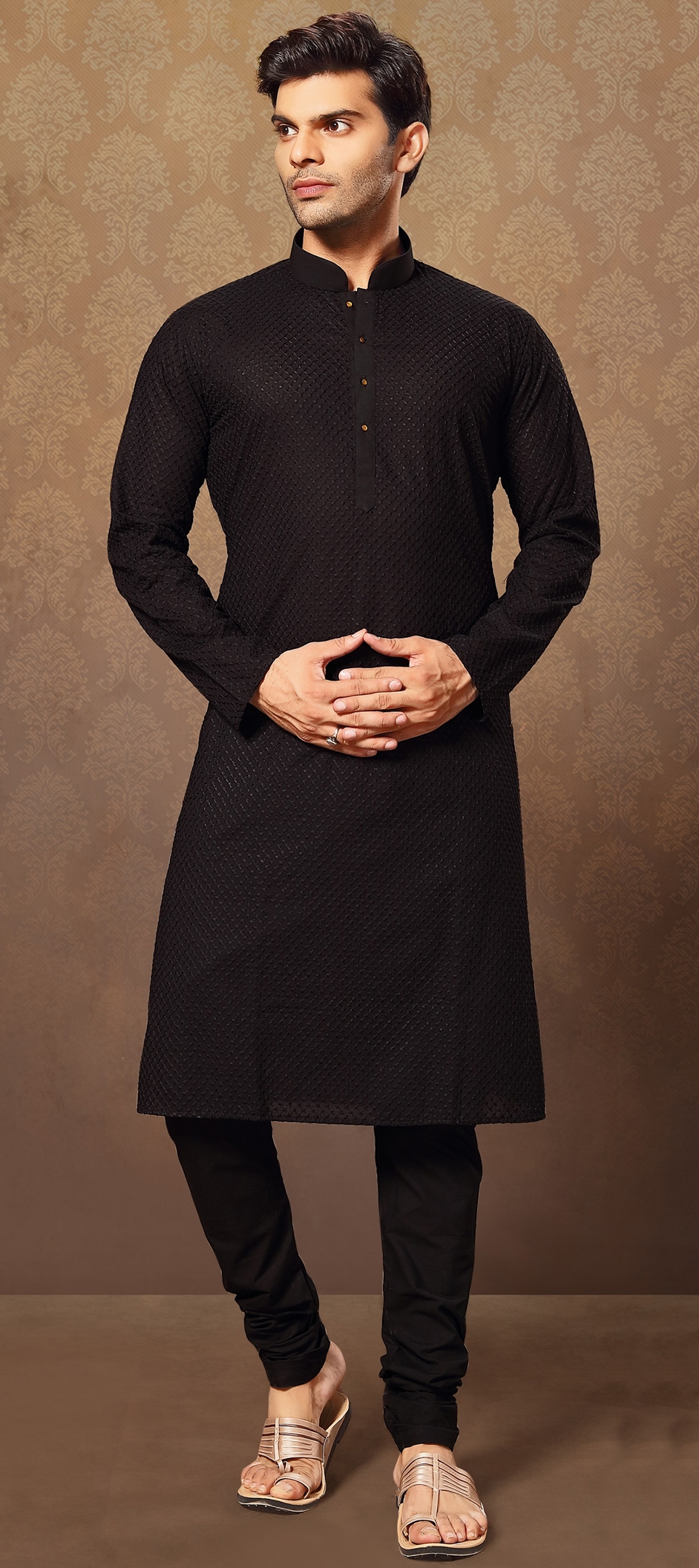 Kurta Pyjama has been worn since long in almost all the states for any of the formal or informal events. This ethnic wear has never lost its popularity because of it being very flexible, thus most suitable for Indian climate. One of its versions has also served as a night wear for many Indian men because of it being a light and easy to wear outfit, but till date they are worn at traditional functions like a wedding in fabrics like silk, satin or brocade lending them a formal and trendy look.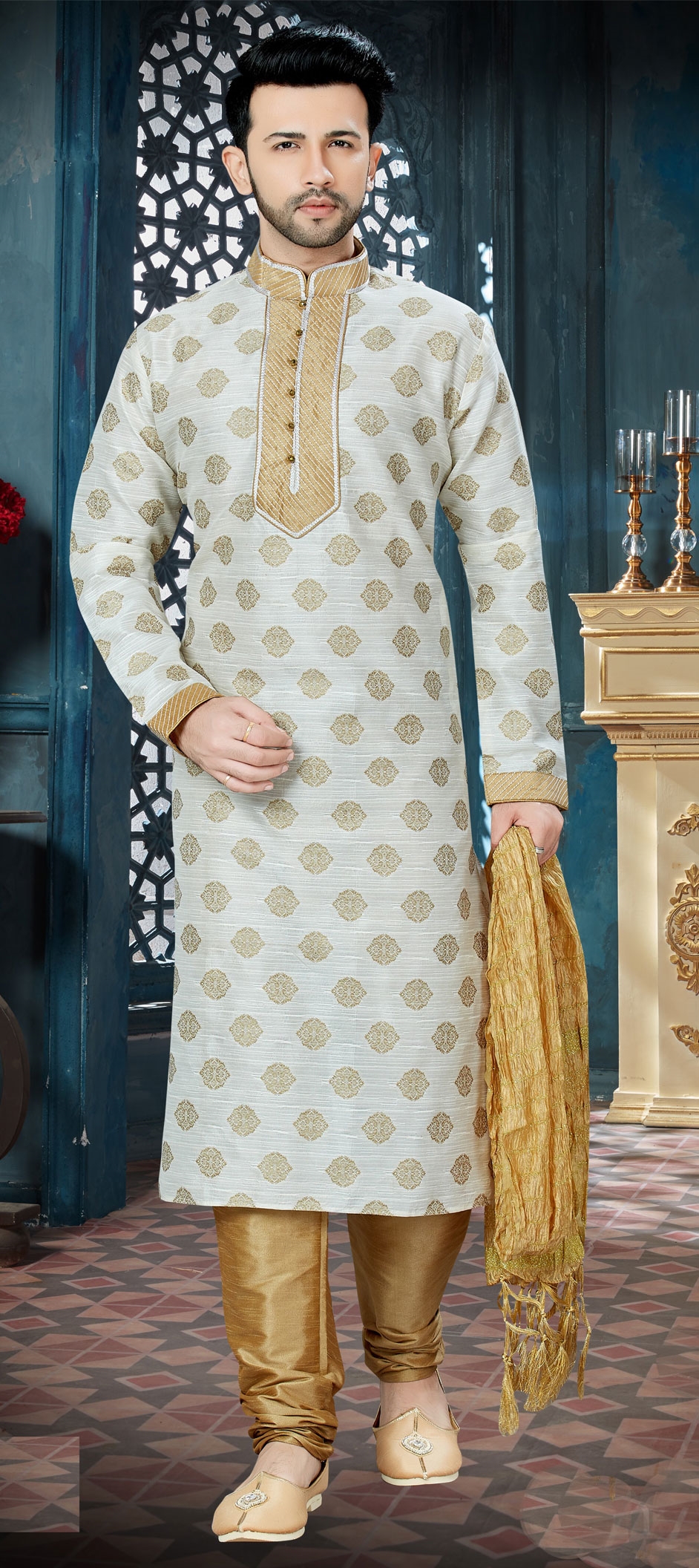 They can be stitched in Nehru or Mandarin collar, adding to their classy looks. These traditional kurtas are adorned with fine thread work or embroidery. Moreover these Kurtas are available in variety like Hyderabadi Kurta, Pathani Kurta, Lucknow kurta, Punjabi or Sindhi kurta, each one adding some distinct features of its place of origin.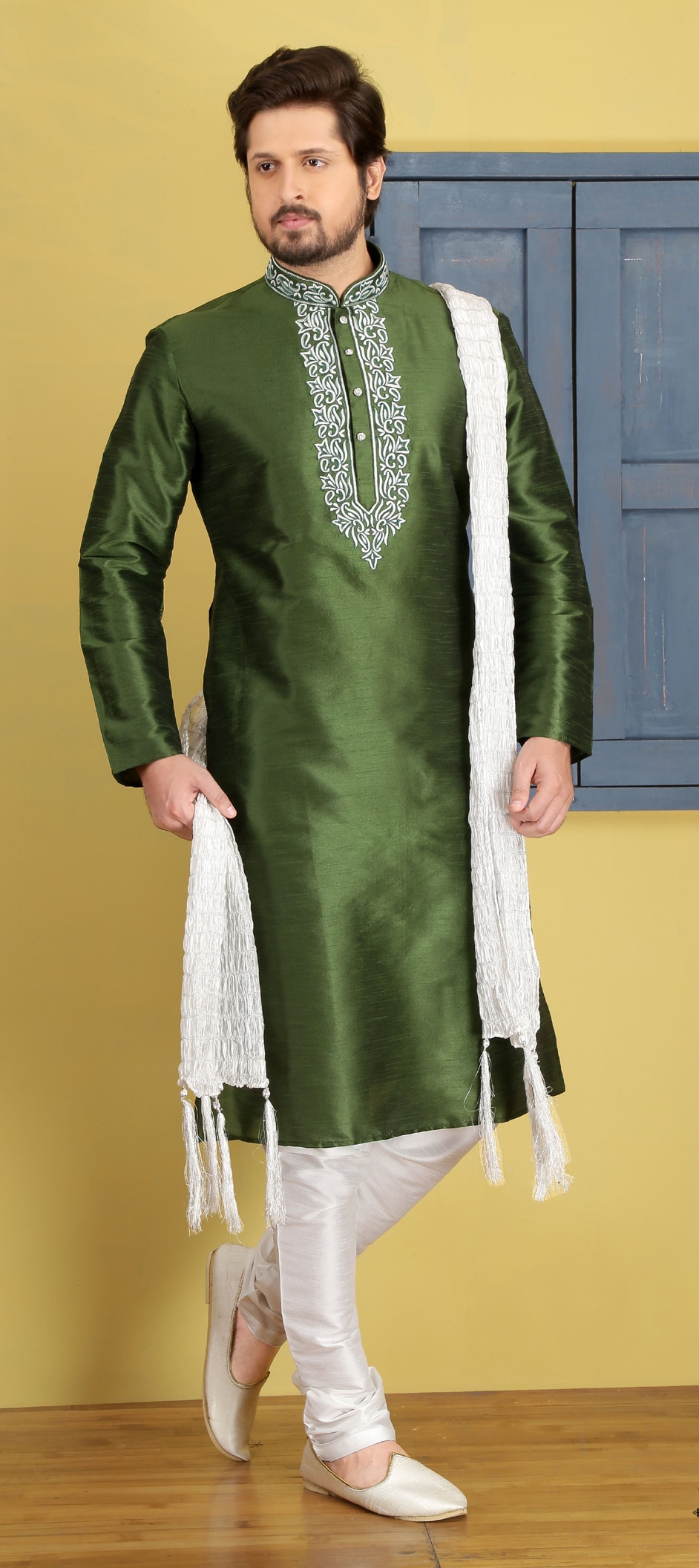 These days Online Shopping has made it convenient for everyone to hunt for whatever they are looking for at their own sweet time and can even compare the prices as well as the quality of products to be bought. Online shopping of Men's Kurta Pyjamas can also be done without much hassle, sitting at home with just a click away in any variety that you are seeking for. Kurta pyjamas looks' are accentuated with shimmery stoles and the best part is that guests as well as the bridegroom get their choice on these stores. Amongst them, Indian Wedding Saree is the most versatile as well as fully stocked store which is not only the favourite with those who believe in class and fashion trends but always bring to you the best products available in the market. An online store that puts stop to your search and bring you the most exclusive collection of kurta pyjamas in variety of colours, fabrics and embellishments at the most competitive prices.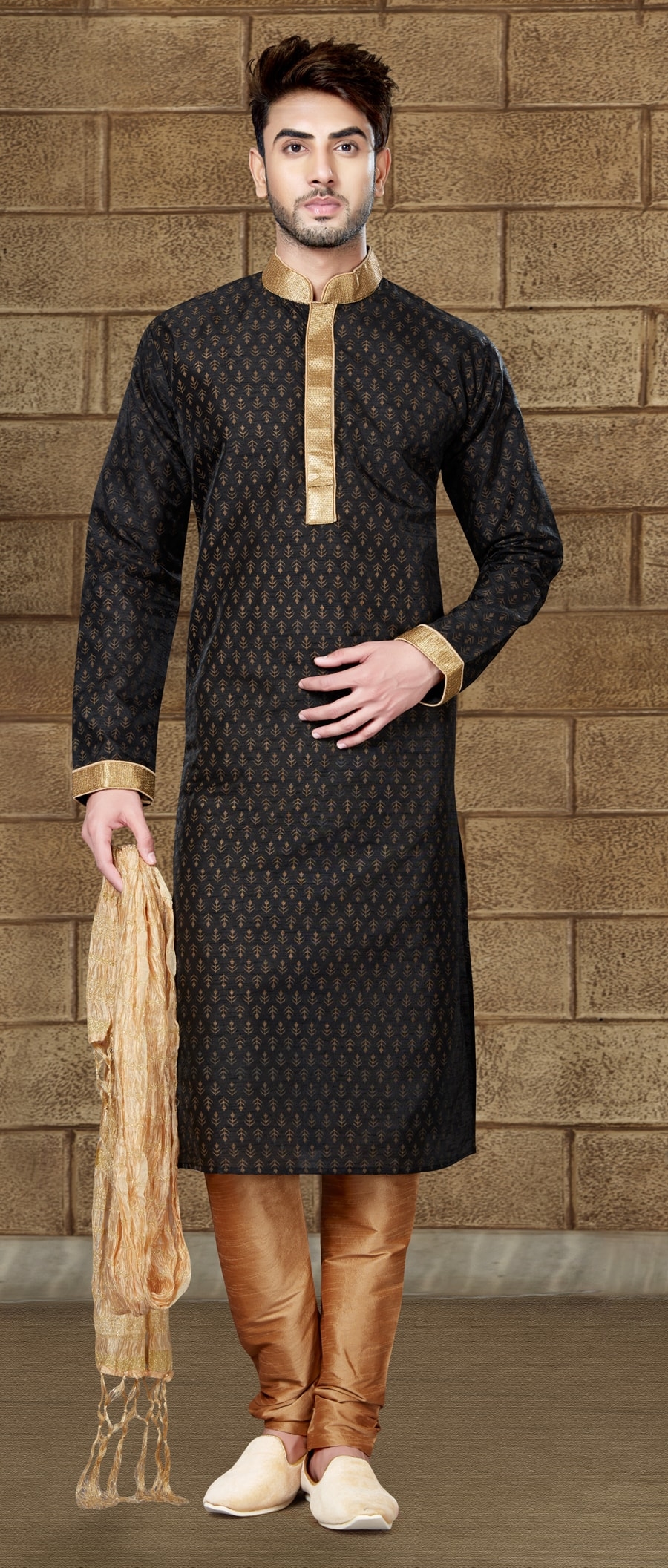 Come and explore the most exquisite Men's Kurta Pajamas at Indian Wedding Saree.