The embroidered Indian tunics has much of its design roots in traditional fashion, particularly the kameez. By their nature, tunics are long and loose fitting. They generally cover the hips and rear. Sometimes termed as "mini dresses", tunics are a versatile fashion item that is a must for every closet. It helps you create a layered outfit without the visual bulk. Best of all, tunics are a rare garment that suits all body shapes and sizes.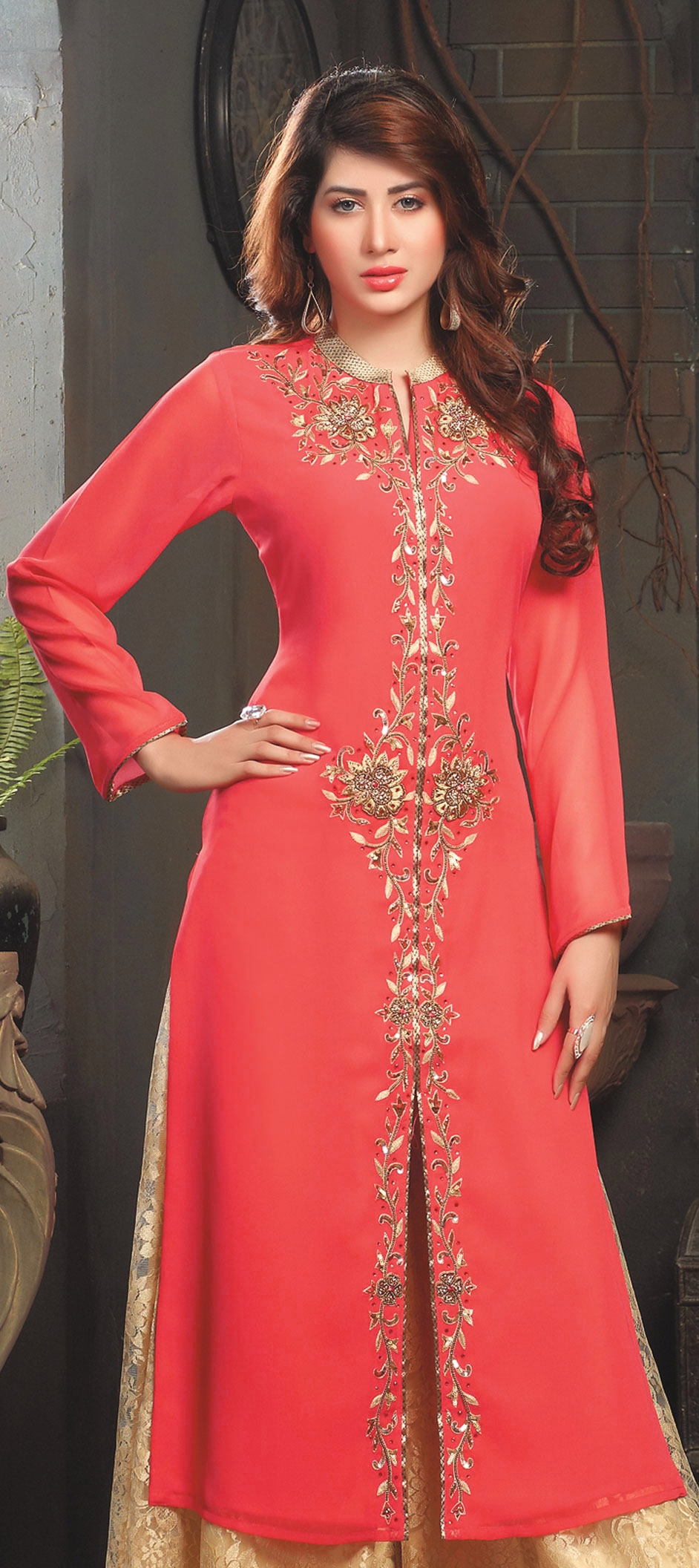 Here are three fun ways to style your embroidered Indian tunic:
1) The Long and Lean Look
The length of a tunic is longer than a regular shirt. It usually ends just at or below mid-thigh. The best way to showcase your tunic is by pairing it with a skinny jean or pant. To achieve this look, select a pattern, fabric and neckline that you're comfortable with. Keep in mind, the tunic's hemline should end at mid-thigh level. Pull on a pair of skinny pants. This can be trousers, skinny jeans, cords, plain leggings or even jeggings. Wear heels, ballet flats or a pair of boots. Accessorize with a scarf, chunky necklace or loose sweater and you've completed your lean and long look!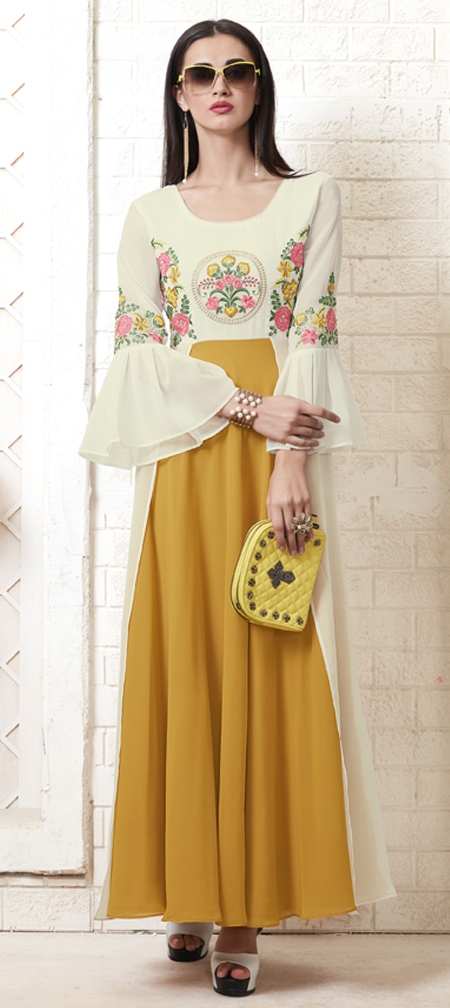 2) The Dress Look
Really long tunics can be worn as a dress. This look works best in the fall and winter seasons. Just ensure that your tunic covers your bottom entirely. To achieve this look, take a fabric tunic that you absolutely love and put it on over a pair of sheer nylons, sweater tights, regular tights or patterned tights. Finish your look with boots and accessories such as a scarf, a watch and a belt.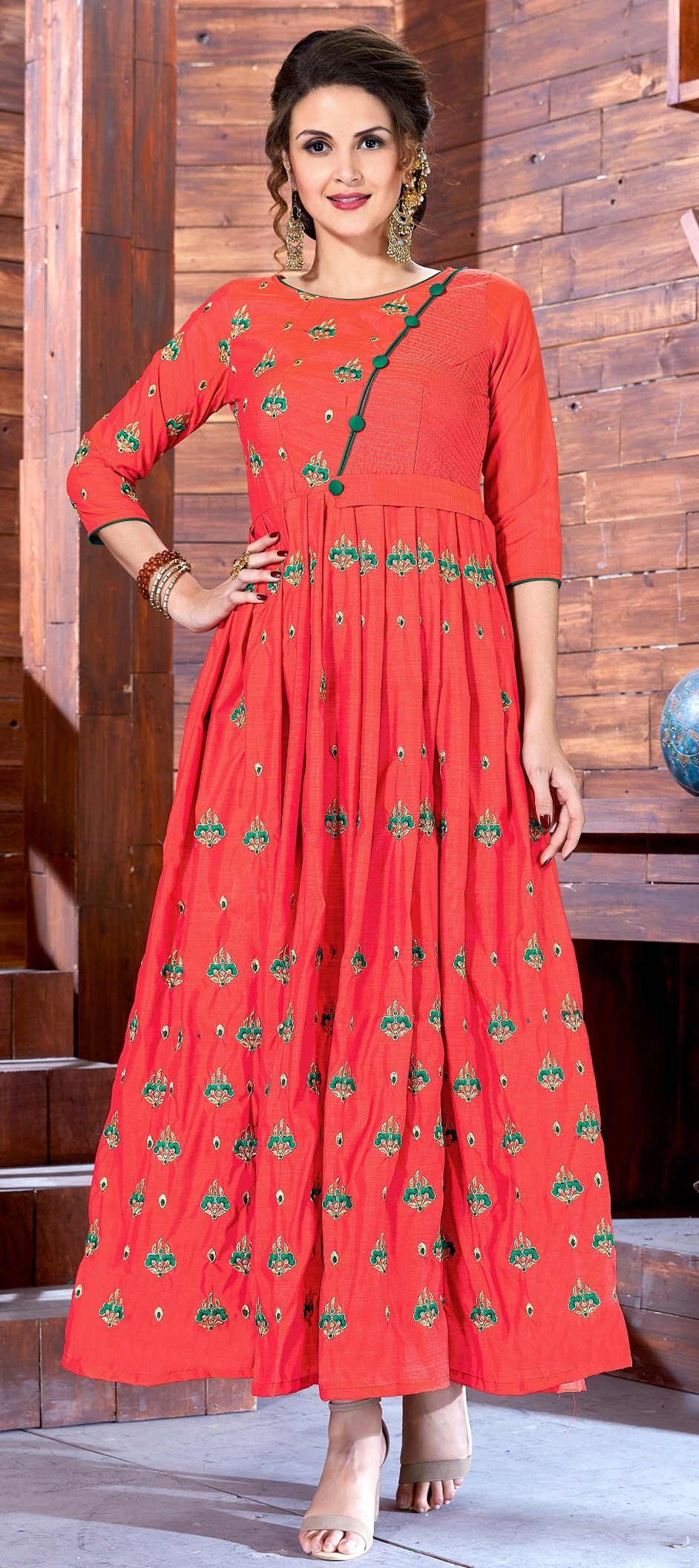 3) The Summer Look
Tunics are ideal attire for the hot summer months. You may easily wear them over a skirt, a pair of capris or shorts. To achieve a summery look, select a loose and flowing tunic in a color that you love. Wear it over a pencil skirt, capris or shorts. Ensure the bottoms are visible beneath your tunic's hem. Complete your summer look with a pair of flats, heels or sandals. For accessories, a casual bag, delicate necklace and a pair of sunglasses will help you look fresh and youthful.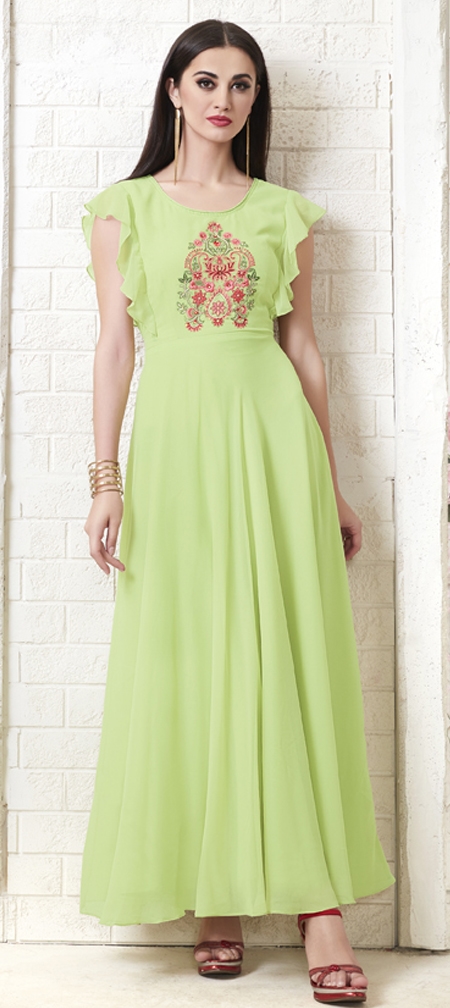 Embroidered Indian tunics are the best attire for all seasons. To shop for this beautiful fashion, please visit Indian Wedding Saree.