Lehengas have unfailingly been voguish. Traveling from Mughal era till today, a woman still prefers glamming up in a lehenga on festivals, weddings and other occasions. Glances of a woman are embellished once she dresses up in a lehenga and further enhanced when she adorns herself with contrasted startling & sparkling jewelries.
Lehenga has become a popular ethnic wear amongst women majorly in North India. Well, there isn't any reason for it to not become an admired Indian outfit. You agree with me, right? The broad embroidery, handcrafted work and lush looks can win anyone's heart. And all you need after that is a stunning blouse to jazz up your elegant looks in lehenga, and make sure that you get the blouse stitched well as a shoddy one can spoil the looks of your lehenga.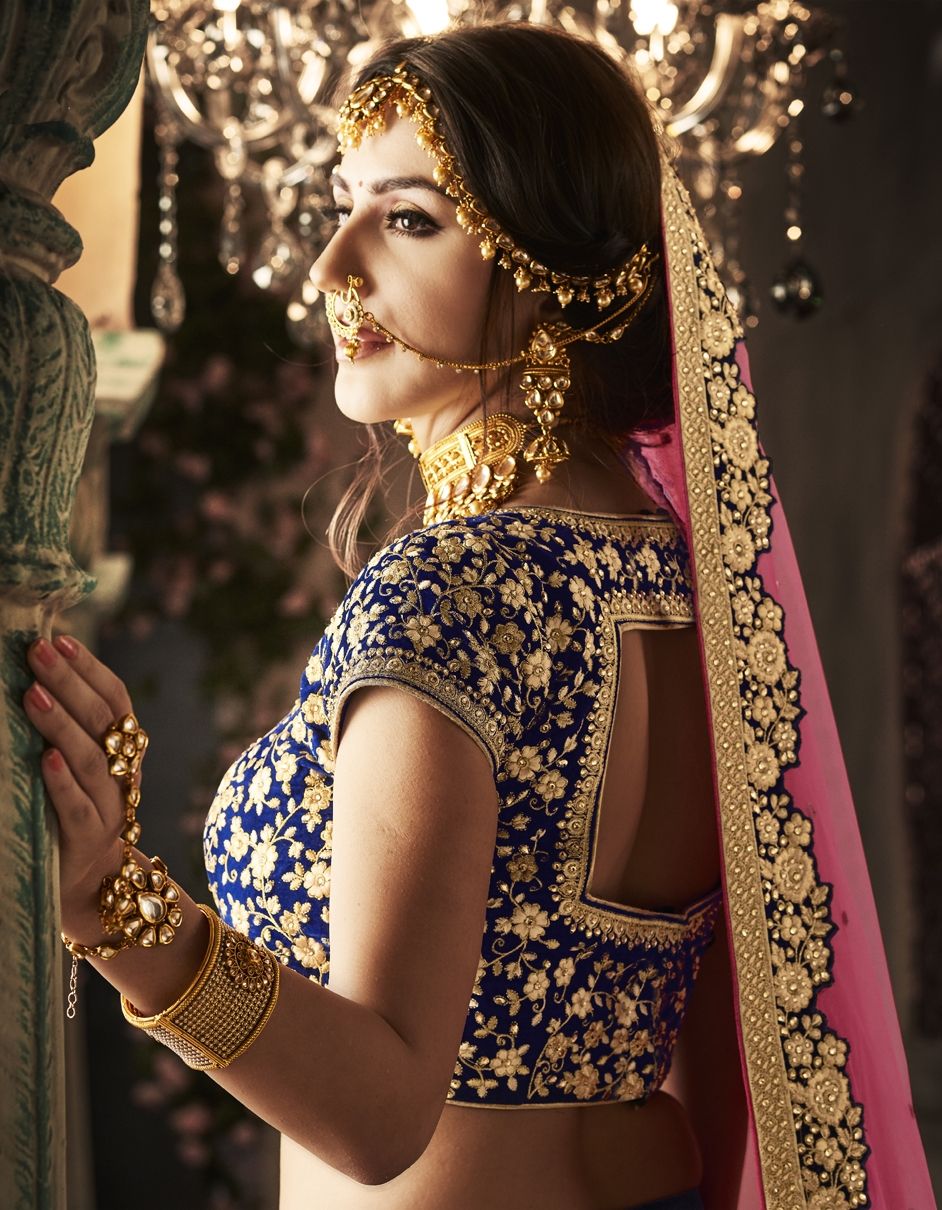 Nowadays lehengas are designed in many styles. We have created a look book for you from our Indian lehenga collection, so that you can check out lehengas in various designs, including wedding lehenga, bridal lehenga and party wear lehenga. And you can add more glamourous outfits in your trousseau.
So, stick to the blog and keep exploring!
A-line lehenga has A-line edging. These lehenga resembles letter 'A', which is tighter on the waist and flares out at the bottom. These are very versatile lehengas, more suitable for hour glass and pear-shaped body types. These are ideal fancy lehengas.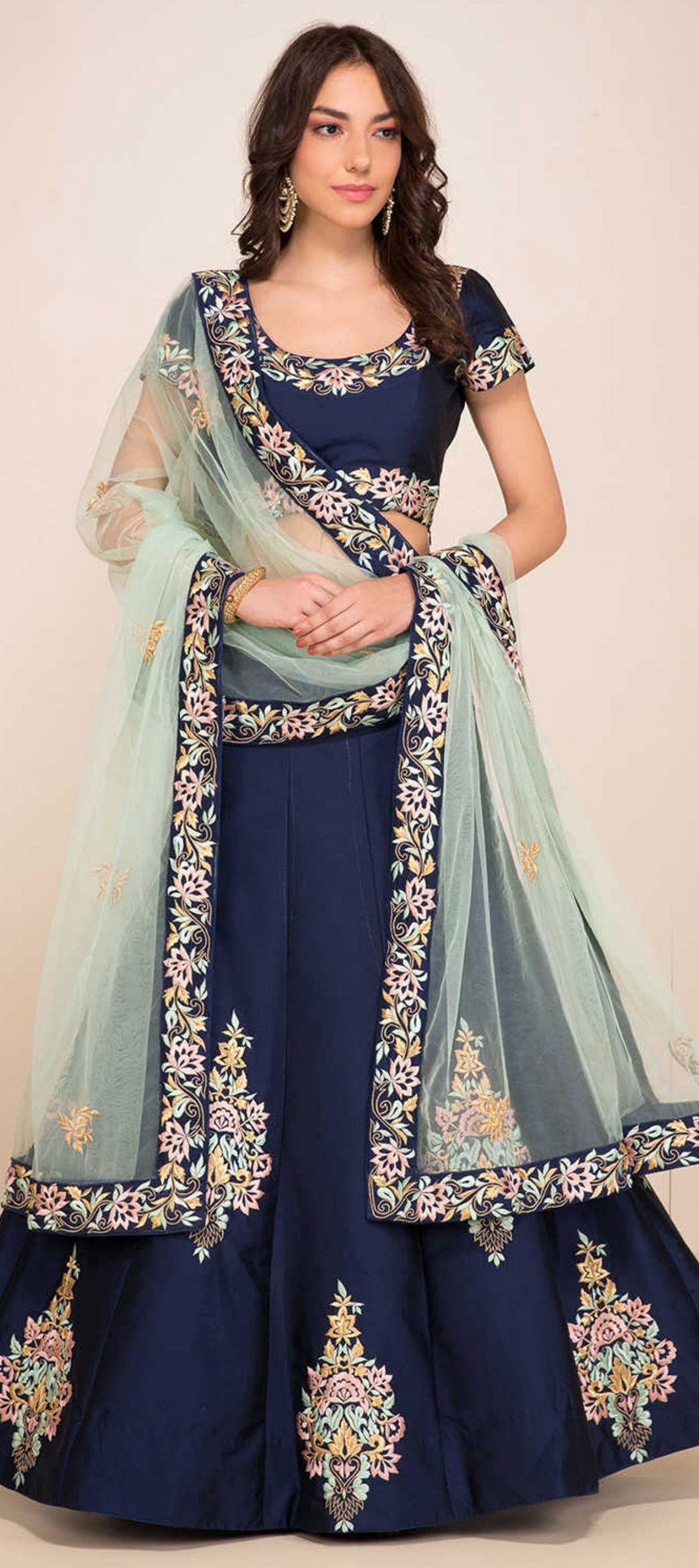 Flared lehenga are circular lehengas which has some volume and pleats. These are very adaptable lehengas, but more apt for round and rectangular body types.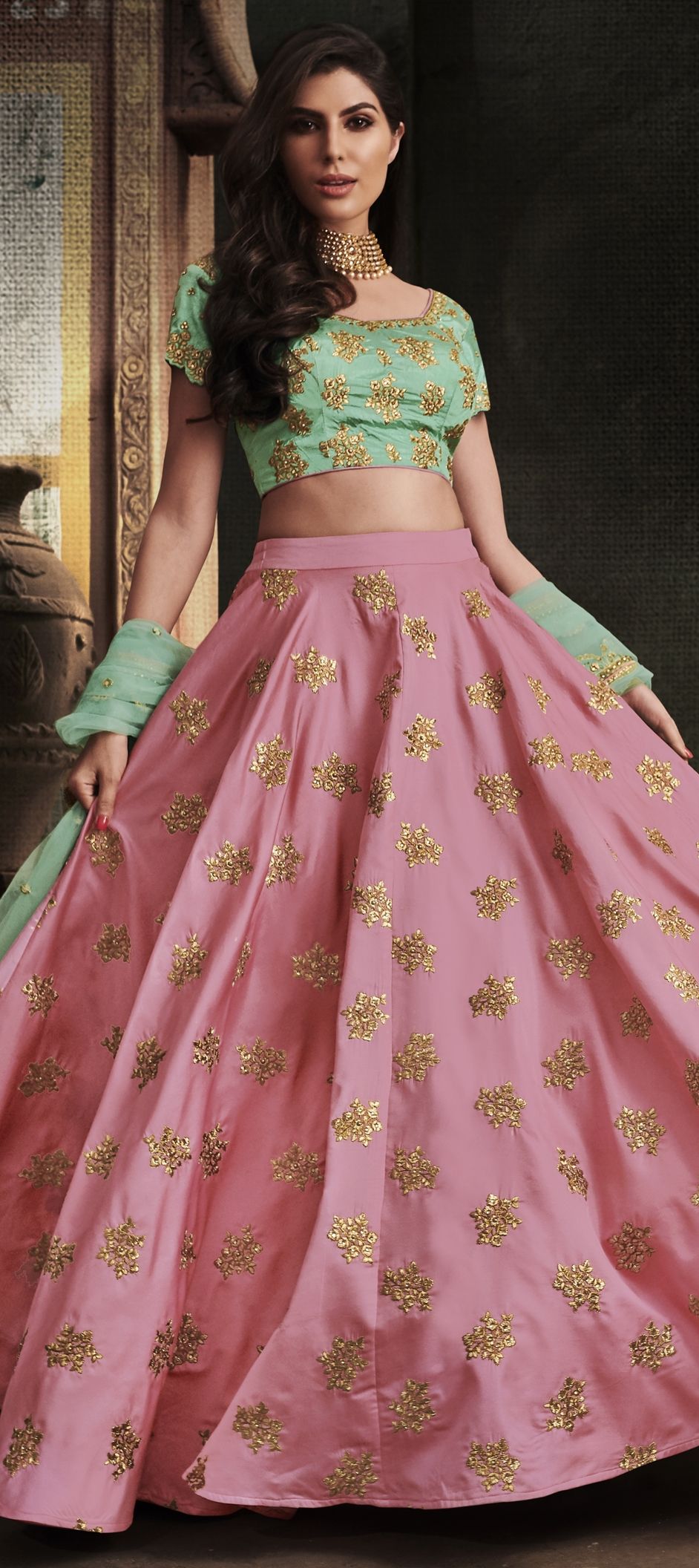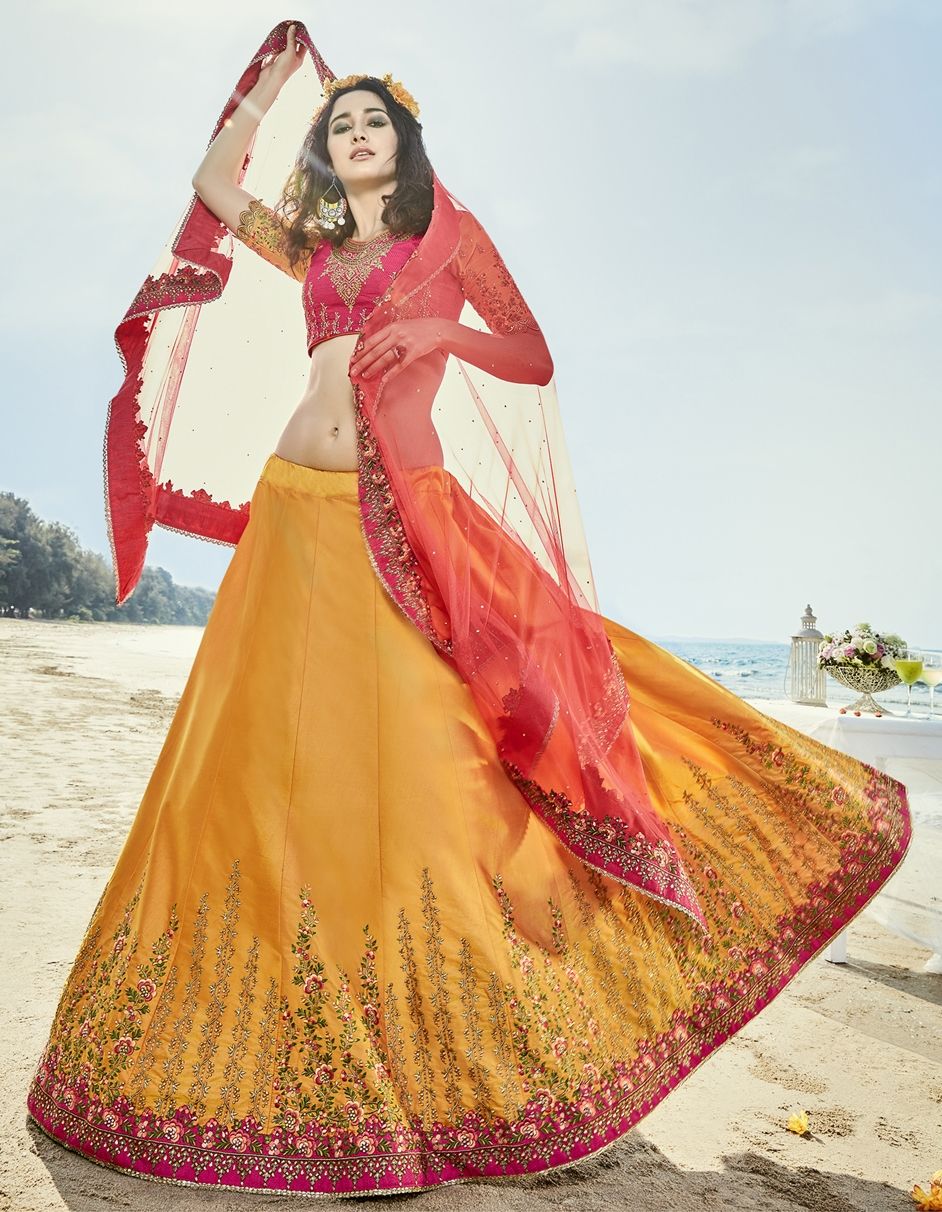 Double flared lehenga has as much as flare you want to use to increase the volume of the lehenga. These are perfect wedding lehengas.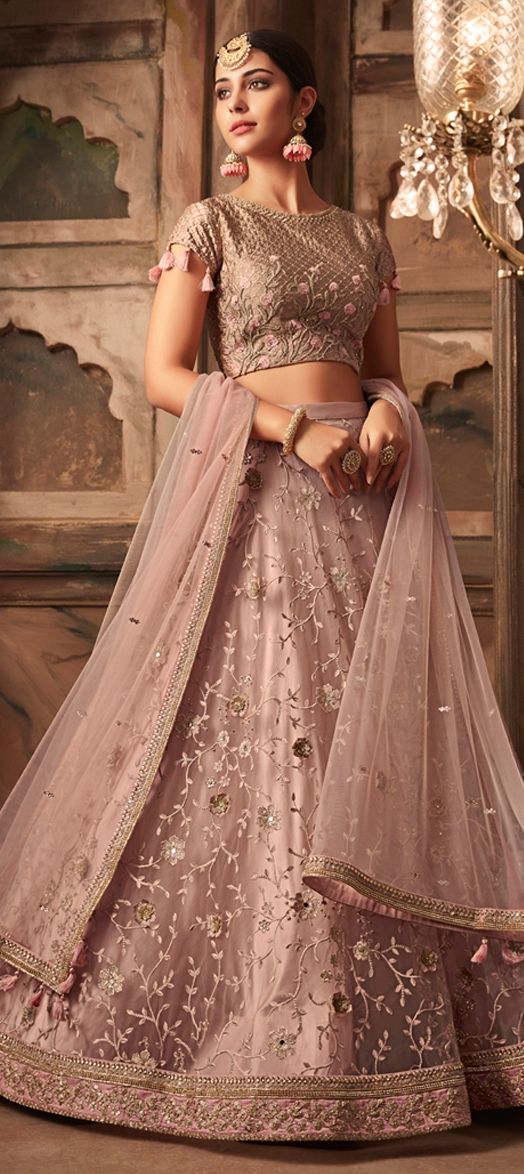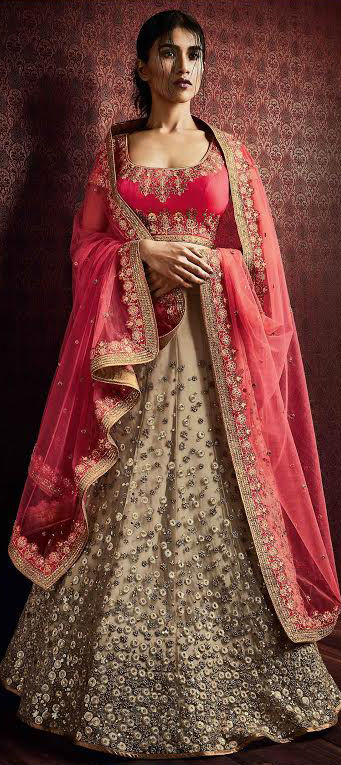 Paneled lehenga has several horizontal panels of fabric joined together to form the flare of the lehenga. These lehengas are more suitable for inverted and rectangular body shapes. Most bridal lehengas are designed as paneled lehengas.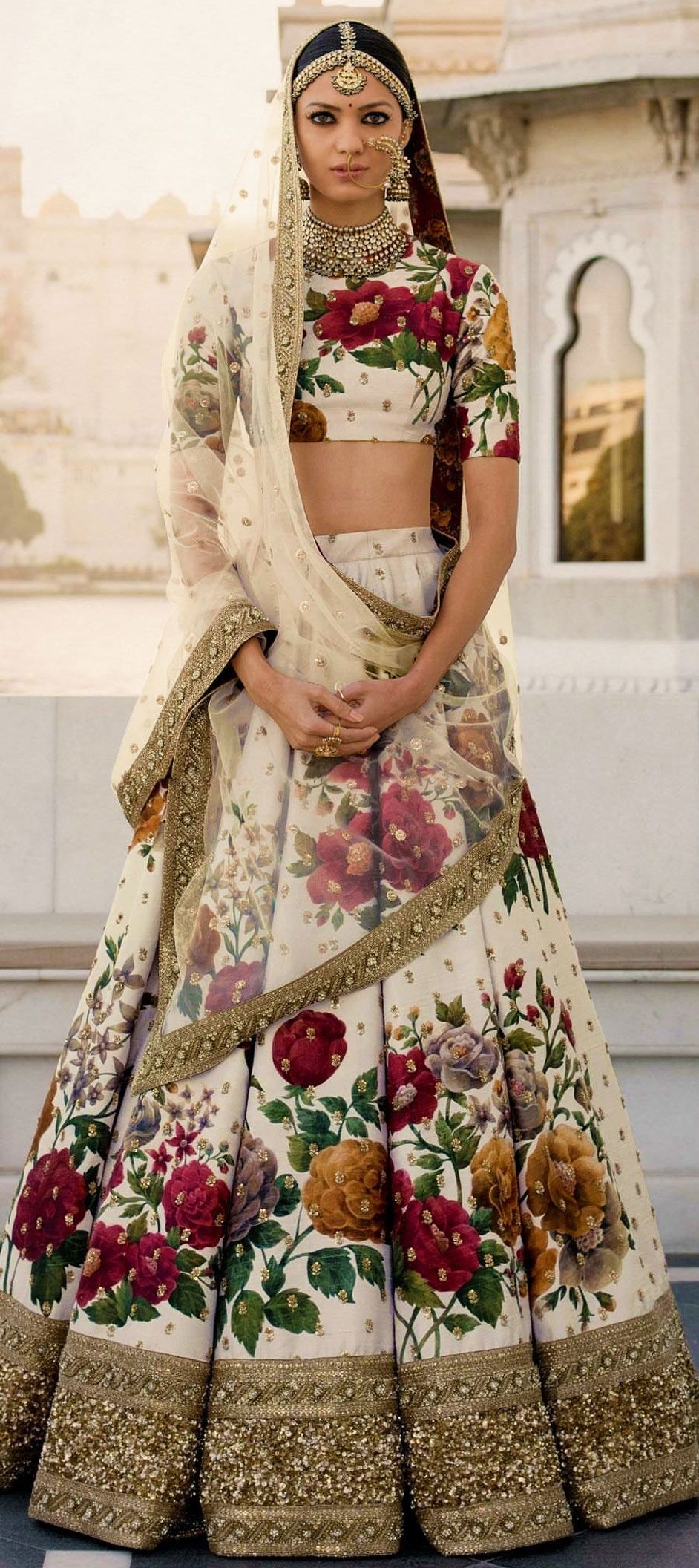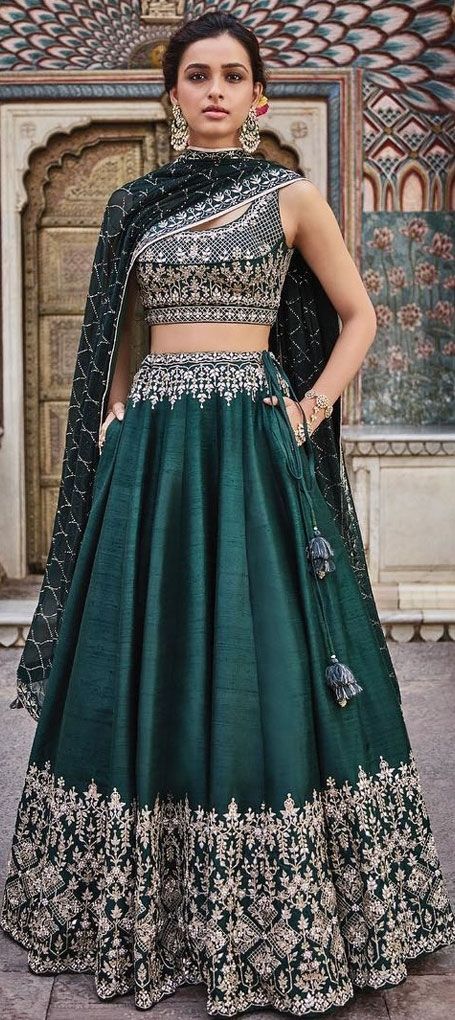 These fancy lehengas aka fish cut lehengas are consummate for parties and weddings. These lehengas are suitable for suitable for hour glass and pear-shaped body shapes.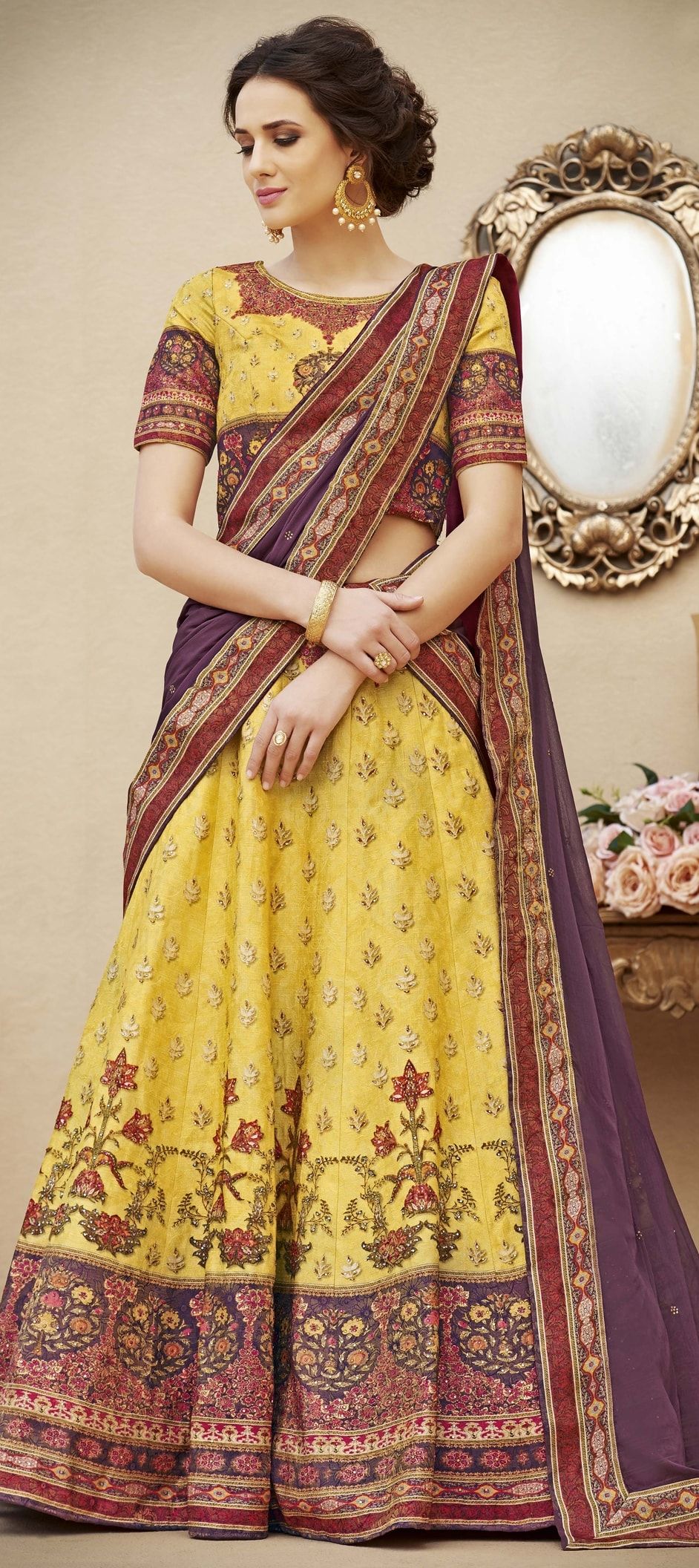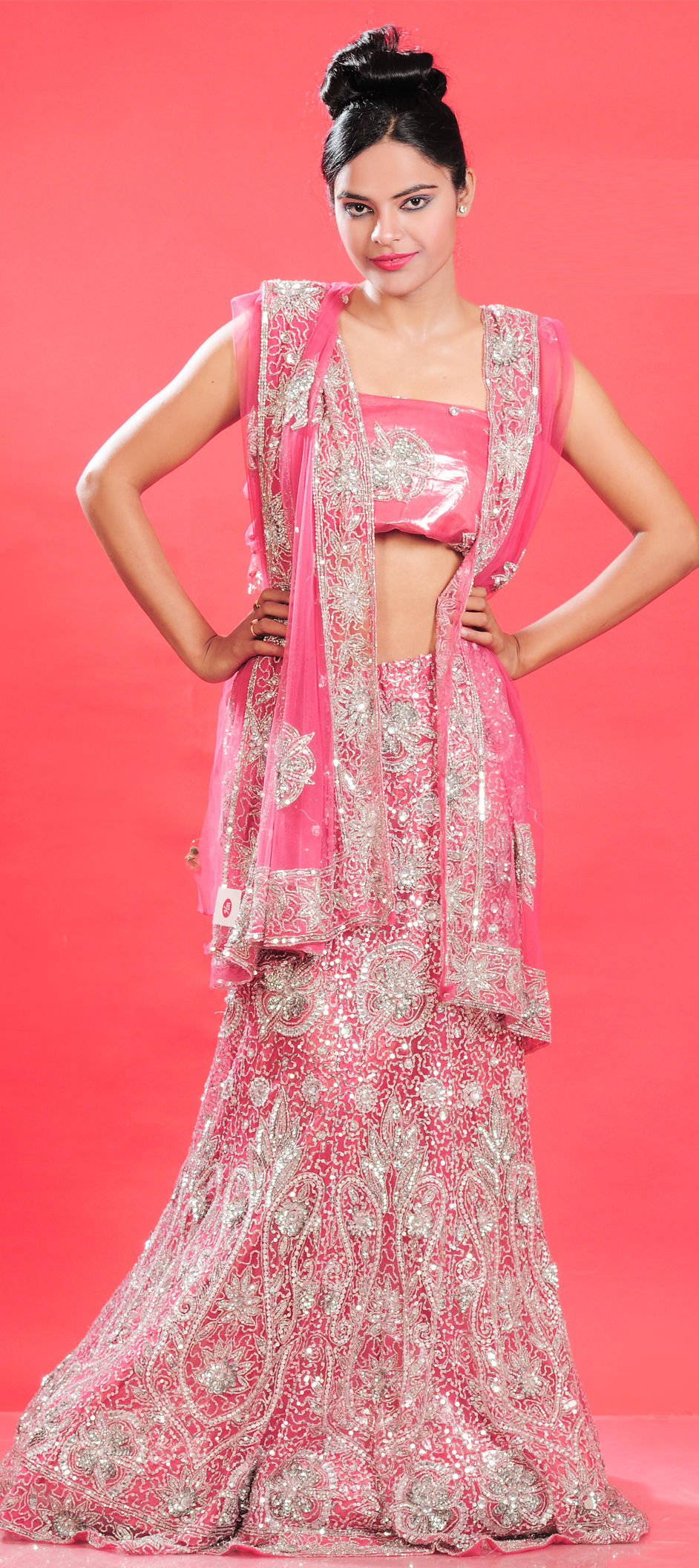 These were few options in each category from our Indian lehenga collection. You can style up in different kind of lehengas and can glamorize yourself. For more styles and designs keep checking our blogs…