2019 has been a year of minimalistic modern designs with a special focus on ease of wear and comfort. Everyone wants to look their best but at the same time the looks need to be effortless. So when it comes to deciding what to wear, contemporary tunics might be your best bet.
Essential to any wardrobe, tunics are a great way to combine style with function. They are easy to throw on no matter where you're going, and come in a variety of styles and patterns to always keep you looking glamorous and in-vogue. From geometric designs to pastels and florals; from asymmetrical cuts to global silhouettes, you can always find a modern tunic to suit your tastes.
So to help you take your fashion scene up a notch this year, here are a few contemporary tunics design we feel might check all your boxes: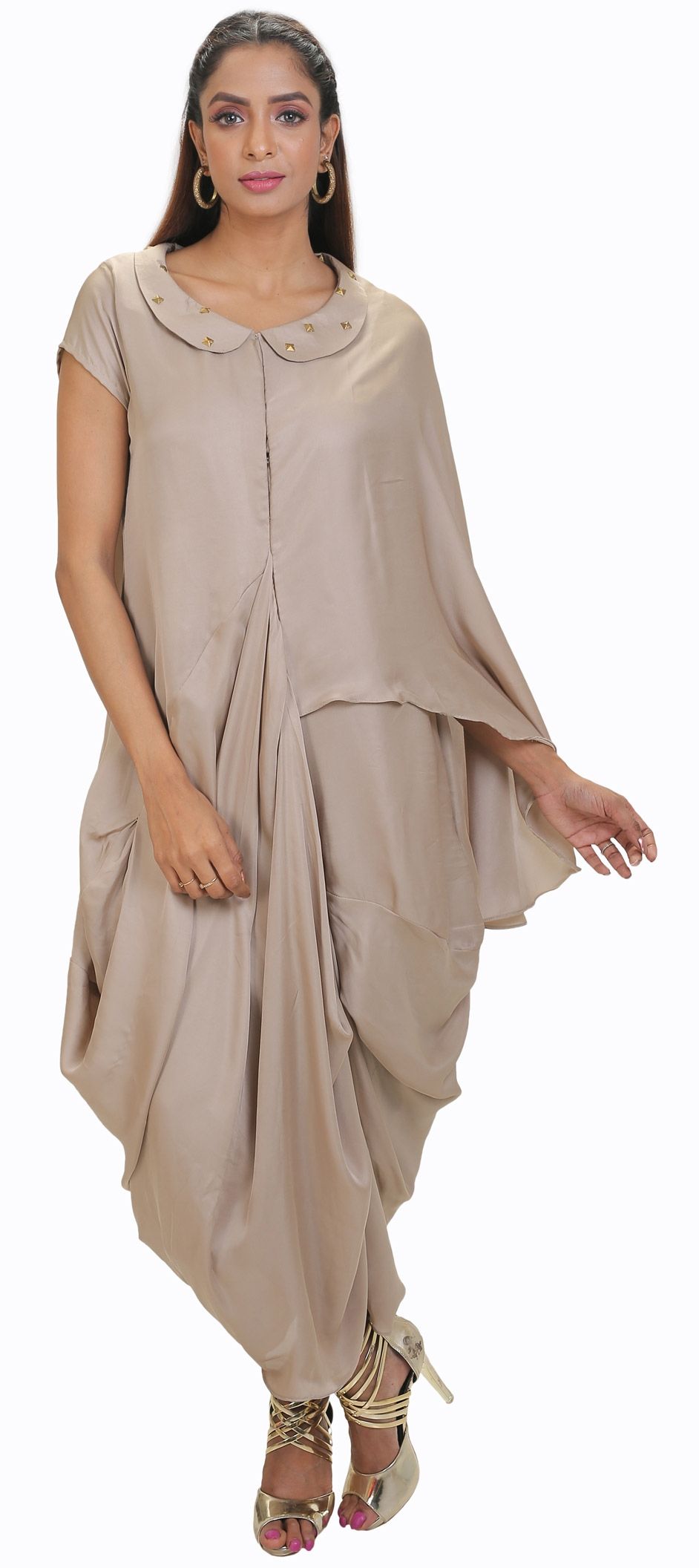 Look sharp and on trend with this stunning satin silk tunic that grabs attention at all the right places. With a studded peter-pan collar and a flowing silhouette, this design is the epitome of style meets comfort. The muted beige colour gives the sense of luxury and panache without you putting too much effort into the outfit. Just throw this on for a night out and you'll be turning heads everywhere you go.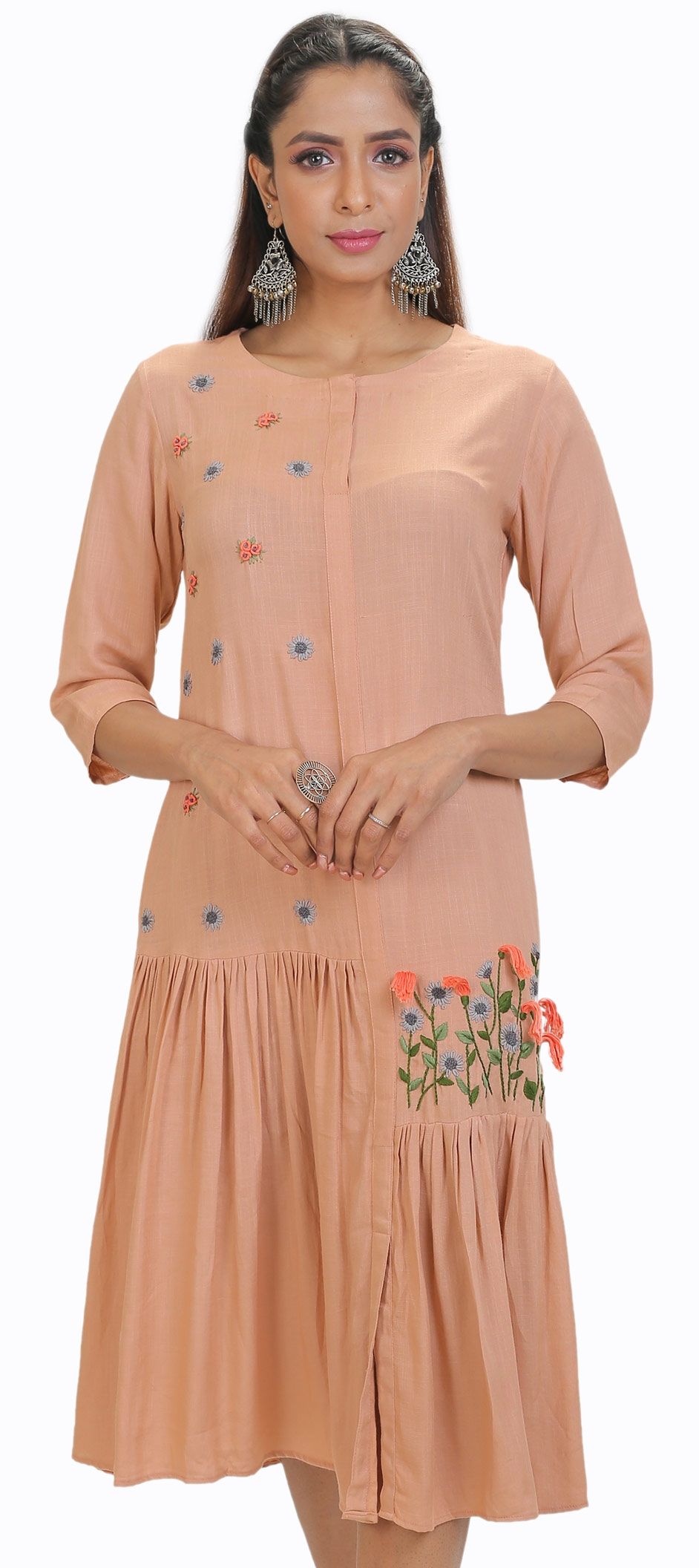 Bring in a floral touch with a twist and check out this designer tunic! The pastel peach fabric has embroidered floral elements that add a bespoke and contemporary look to this ensemble. The asymmetrical approach to the placement of the floral elements as well as the slightly frilled bottom of the tunic adds dimension and depth to this minimal design, making it perfect for those days out in the sun.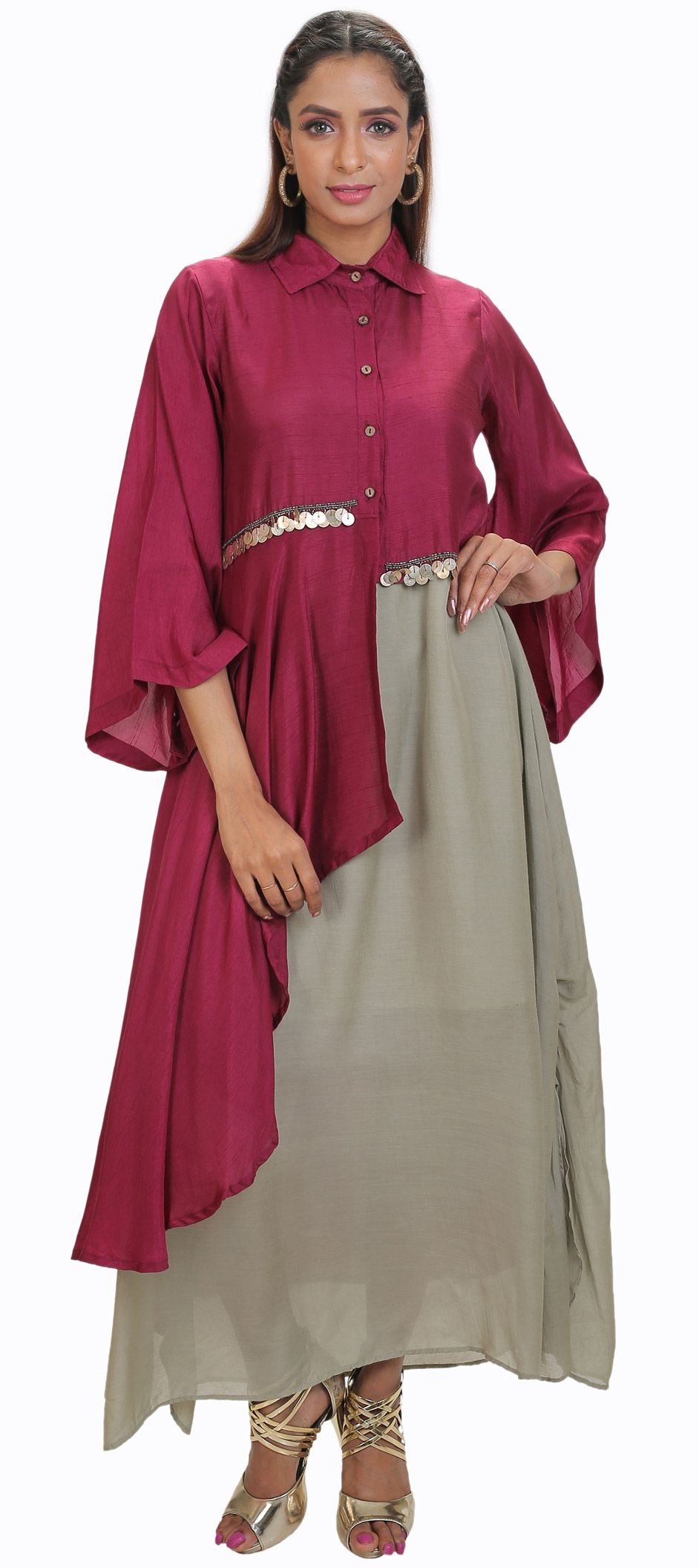 Redefine your look with this flamboyant asymmetrical tunic, made with Bemberg and Milan silk. The bell sleeves and styled front add a gorgeous flow to this piece and the bugle beads detailing adds a subtle flair to the otherwise minimalistic outfit. The contrasting colours also highlight the upper half, bringing the eye towards the unusual cuts in the tunic. A perfect look for any occasion, this tunic will elevate your style and add flattering dimensions to your figure.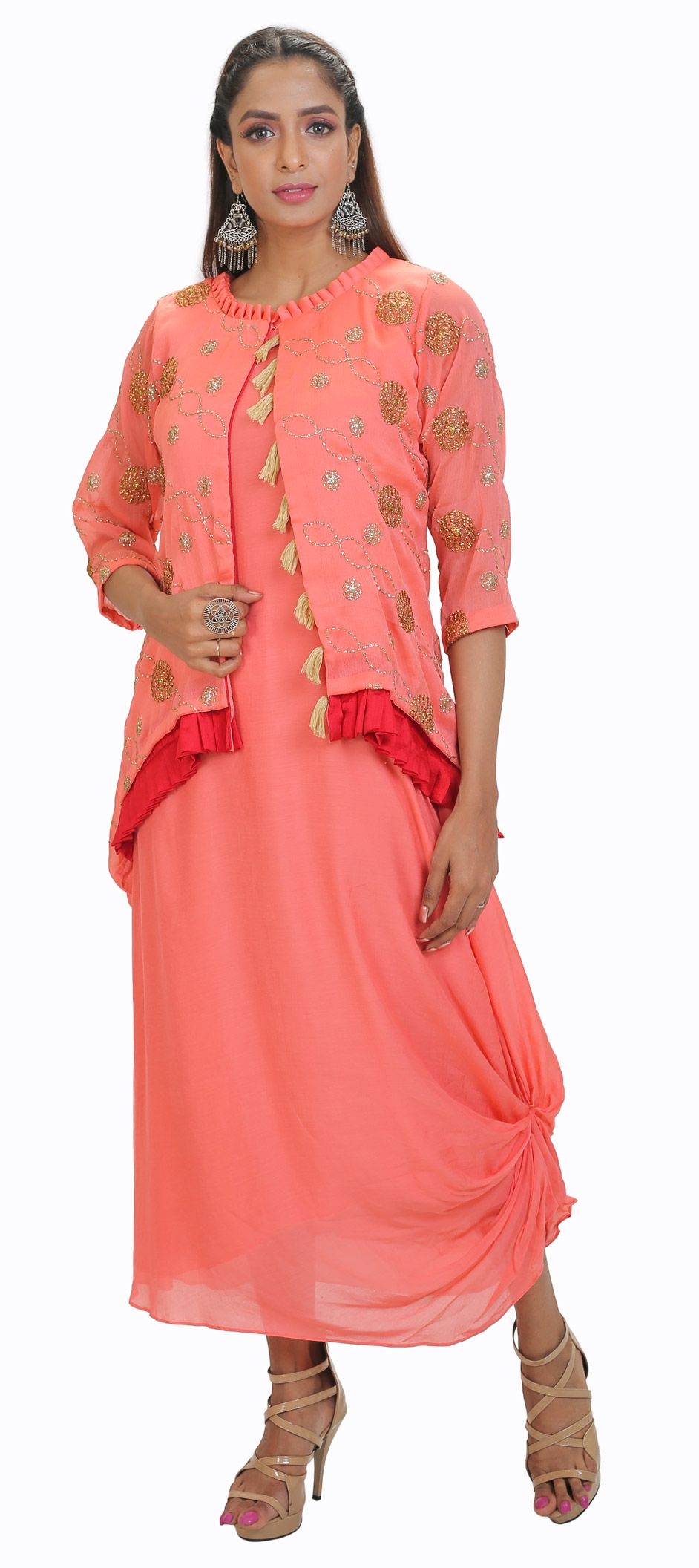 Party in style with this pink chiffon and milan silk modern tunic! The embroidered and beaded jacket gives oomph to this chic design and the frills at the collar and bottom add further detailing. The gold and silver work makes it perfect for occasions and parties, with the plain bottom half ensuring that your ensemble remains festive while not going over the top. This perfect combination makes this tunic a must have for every modern woman!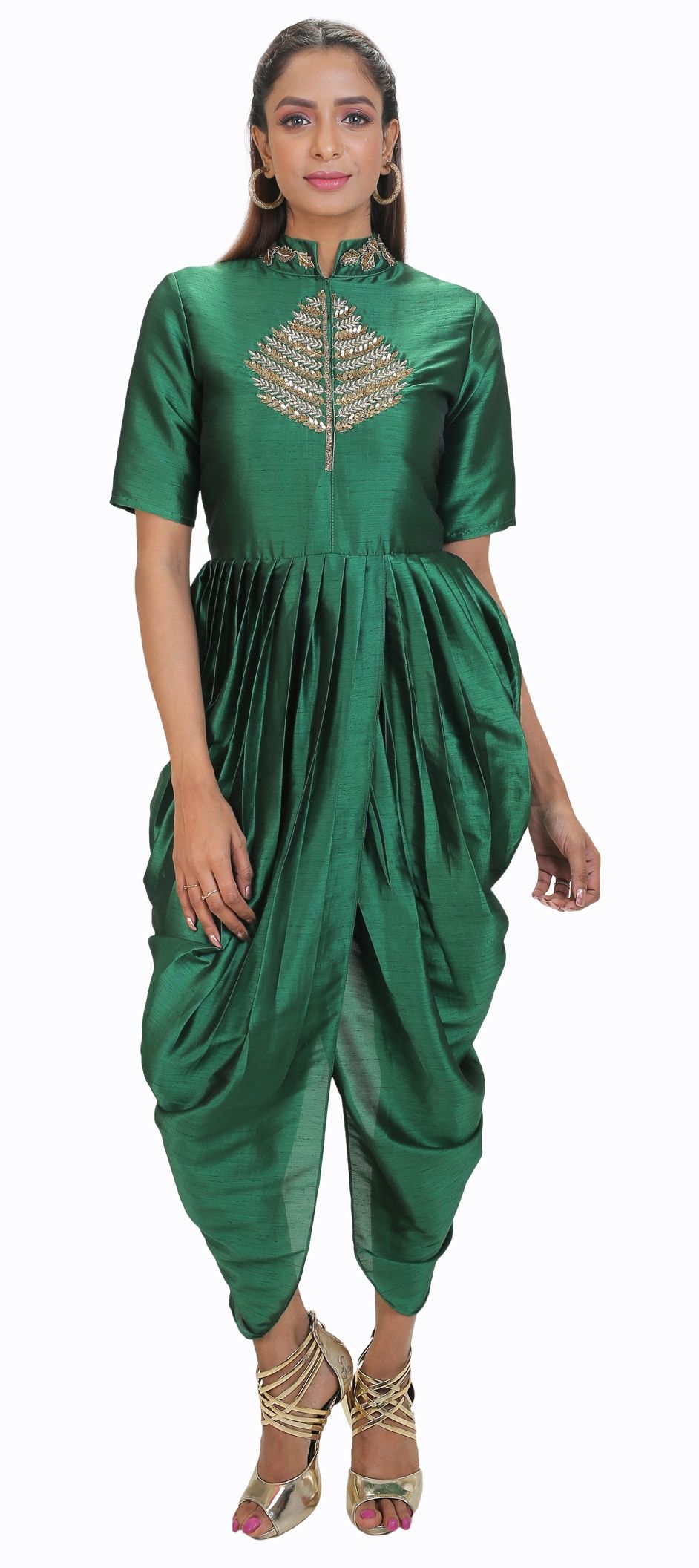 Make a bold fashion statement with this bespoke contemporary tunic, made with silk and fine embroidery that adds class to this piece. The emerald colour is a bold choice that exudes opulence whereas the pleated dhoti-like bottom keeps the design young and fresh. Perfect for those who wish to make a lasting impression, this tunic is the ideal combination of modern finesse and contemporary lines.
With these designs in your fashion arsenal, you will be set to rule 2019 and set trends everywhere you go. Find a plethora of great contemporary tunics at Indian Wedding Saree and find your fit now.