A Sherwani is a long jacket with buttons and bandh gala. Though one can say that sherwanis appeared as a fusion of the British frock coat and an achkan, but soon it was adapted to become completely Indian. Sherwanis arrived on Indian soil to stay forever and become an important part of Indian traditional formal attire especially worn at the traditional ceremonies like weddings. Sherwanis have existed in many forms and our politicians and Bollywood actors have contributed towards its popularity.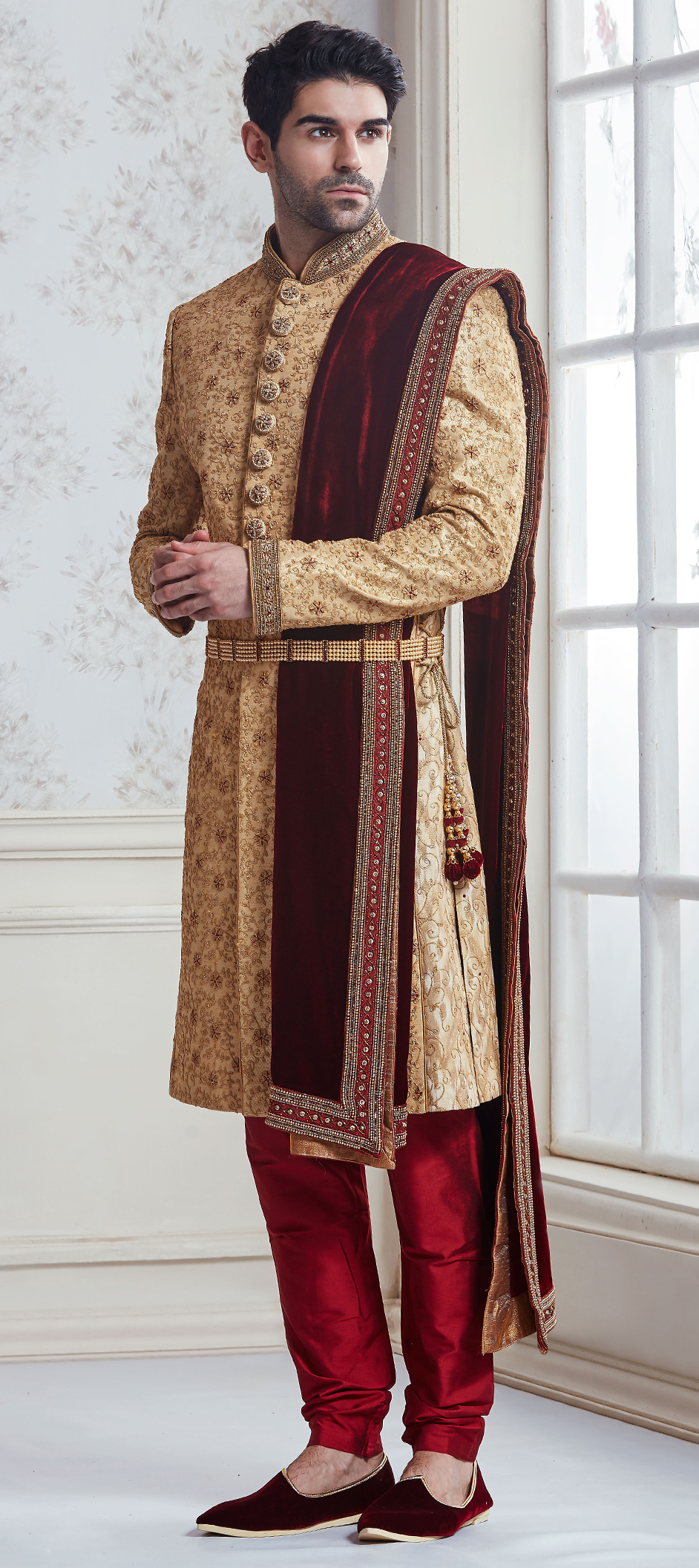 Sherwanis as a fashion wear never have been considered outdated and Indian bridegrooms do not have to look elsewhere for any other attire as this garb enhances the slenderness as well bring that macho look in the most dignified manner. In short, Sherwanis personify a gentleman, yet adding grace, elegance and style to the person.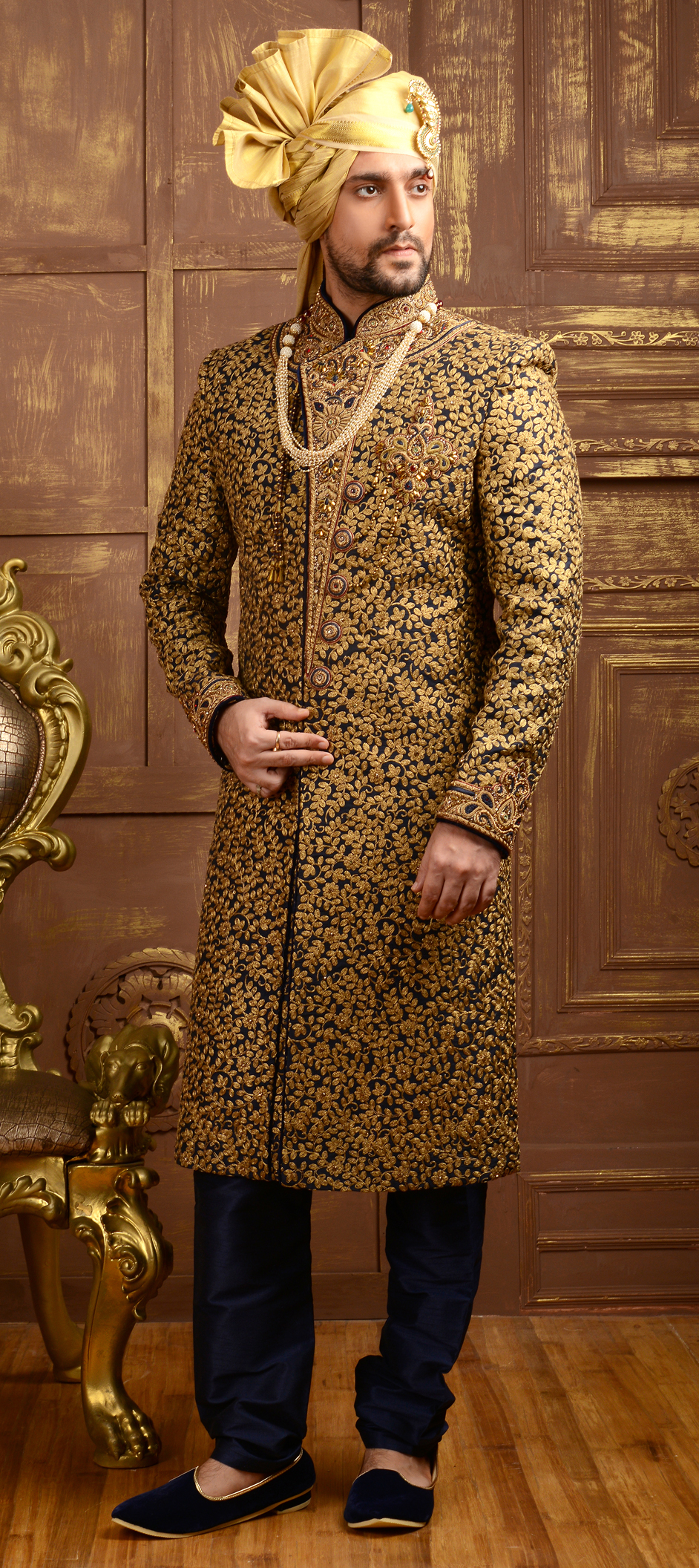 Dressing like a bridegroom is one in a lifetime experience and it is also the time when all eyes are on you. Everyone is trying to gauge the personality of this young man who is entering a new realm of family life with many responsibilities to shoulder in future. Especially, people from the bride's family want the bridegroom to be a perfect man for their girl. Dressing up impeccably and in a presentable manner does matter here.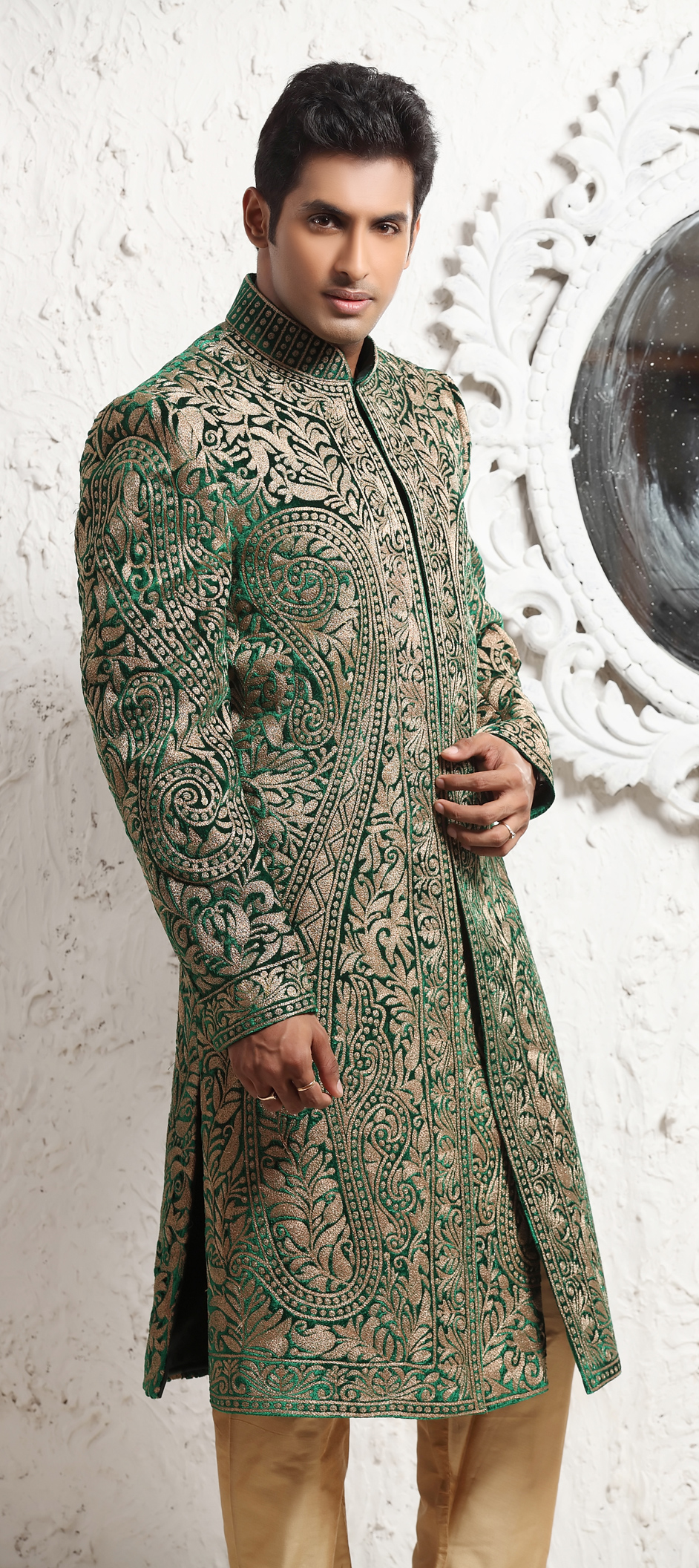 Wedding Sherwanis do confirm the fact that Indian weddings are about beautiful attires, good food and lots of fun. These sherwanis are stitched in fabric that are rich in appearance, heavily embellished with gold thread or hand embroidery and may also have contrasting buttons. The most important factor in turning this attire into an awe-inspiring garb is the stitching with the right cuts to enhance the masculinity of the person.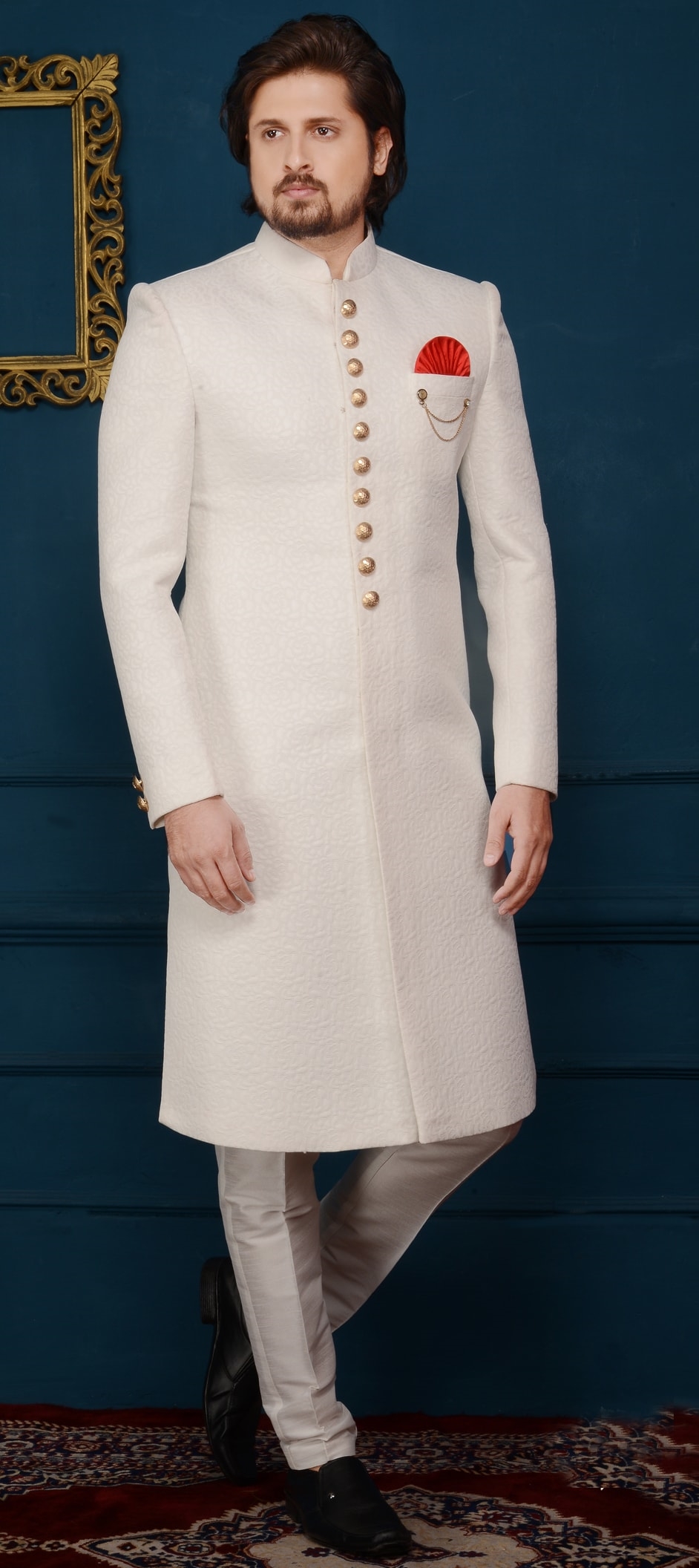 When it comes to shop for the wedding apparels, one always wishes to go for the most genuine store that one knows of but many a times it becomes a tiresome experience to go around shopping for the wedding stuff which is time consuming. These days' shopping has become much more convenient as the online stores cater for everything that one is looking for. Online market though is flooded with wedding attires of both the genders, yet it is extremely important and crucial to check the authenticity and quality of these stores so that you get the best of products at the most reasonable prices. It is advisable to research and find out the policies of that particular store you are going to buy your Wedding Sherwani from, so that your online shopping experience remains pleasant and hassle free.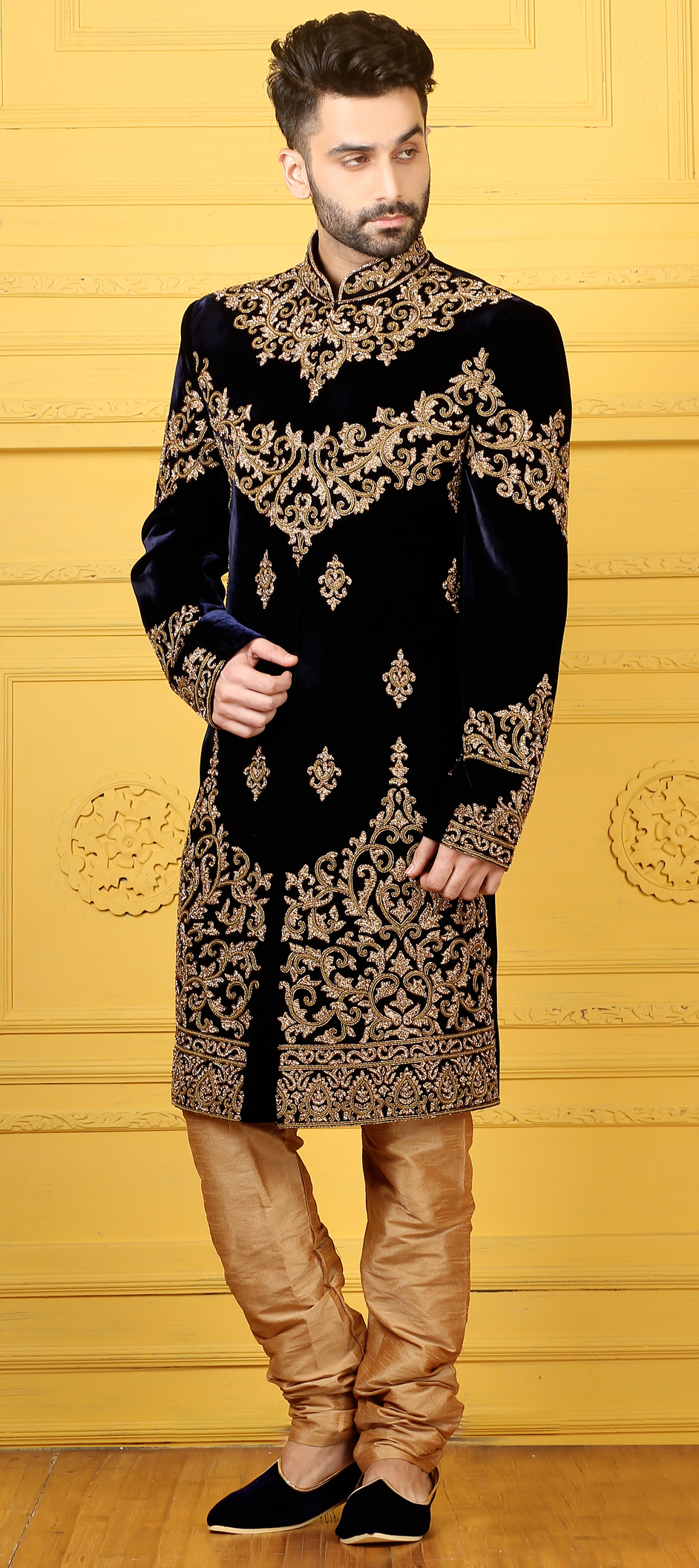 Indian Wedding Saree is one such online store which has truly carved a niche for itself by catering for the premium quality apparels and our wedding Sherwanis are exceptionally sensational and breathtakingly beautiful. These Sherwanis are available in array of colours to choose from along with the variety in fabric which ranges from silk, brocade, velvet and blended fabric. Our wedding sherwanis speak of grandeur and lavishness through the fine embellishments done on them. We leave nothing to chance and that is why our products are always found in fine finesse and incomparable style.
Browse through our collection and buy the Sherwani with complimentary salwar, churidaar or dhoti and a safa or a stole.