When it comes to attending a ceremonial function, one needs to wear traditional wear as that is apt way of dressing up for the occasion. Children also love to dress up in the similar traditional attires like their mothers as the kids or children build their own imaginary world in which they emulate their elders. They even modulate their voice, tone and expression to copy their parents or anyone who fascinates them. It is very interesting to note that their style statements and fashion consciousness also come from their parents especially for the little girls from their mothers whom they consider to be their role models and want to follow them in every small little way.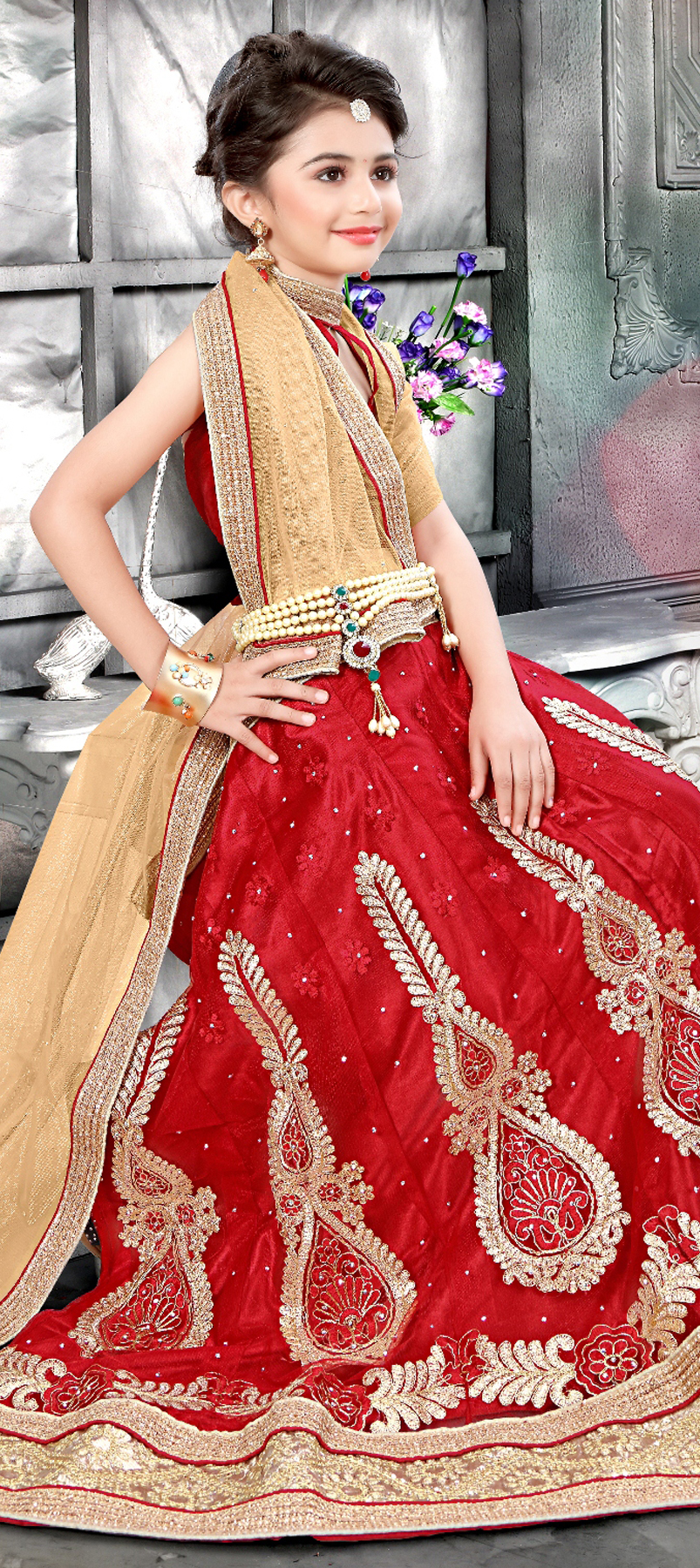 Choosing the right type of clothes for these small girls is sometimes confusing. Parents want to buy the traditional wear but it may not prove to be very comfortable for them which sometimes lead to a lot of research which may not bring the desired results. In North India, events like wedding means spending time and money to buy clothes for the whole family. Small girls look the prettiest and the cutest dressed up in traditional Lehengas and this also makes these girls' heart flutter with excitement and happiness but the parents can feel a little apprehensive as they want their children to enjoy the function without feeling hassled or clumsy because of the traditional apparels.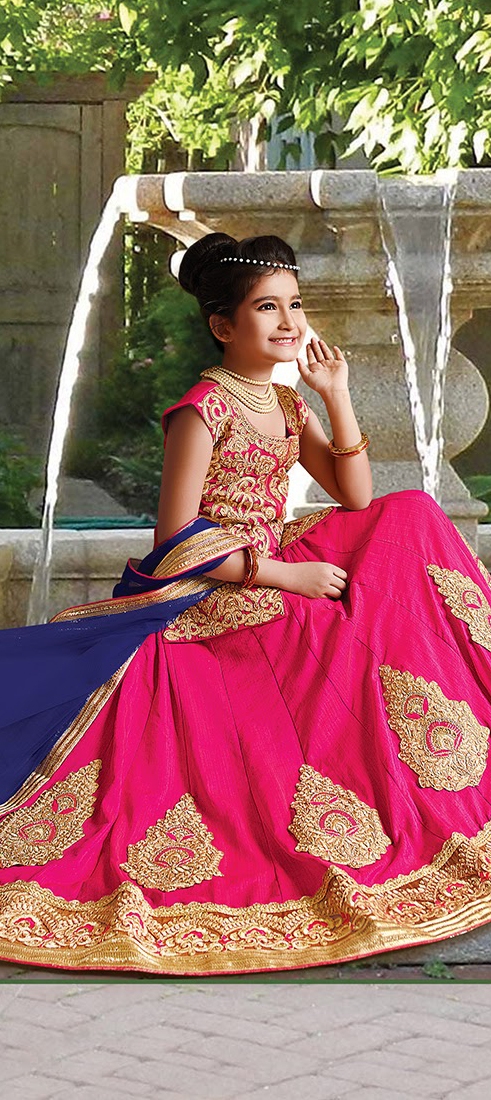 While buying Lehengas for kids one must remember to look into a few very important points:
• Colour Choice: Children look their best in bright, vibrant colours but one can always pay attention to the climatic conditions and the time of the event. Brighter colours are best suitable for the evening or night functions and if the weather is too warm, pastel shades give a cooler appearance.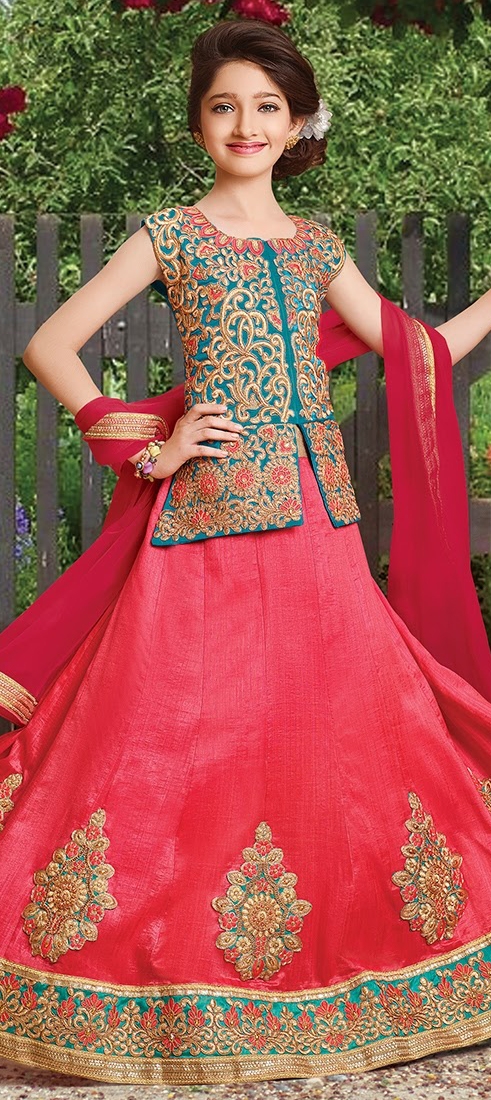 • Size: It is important to buy an apt size or getting one stitched is not a bad option. Buying a semi-stitched lehenga gives freedom of getting the right size stitched for children as their sizes may vary and getting a standard size may not be so easy.
• Comfort: Comfort of a child should be the first priority as children can be more affected by discomfort than the elders. This discomfort could be caused if the fabric chosen is rough in texture or the seams hurt the child. It is important to buy the pure fabrics for the children.
• Price: When a parent is buying a lehenga for a small child, one must not forget that children grow up fast and they outgrow these clothes. Buying too expensive Lehengas can prove to be a waste as children may not be able to enjoy wearing them for a long time.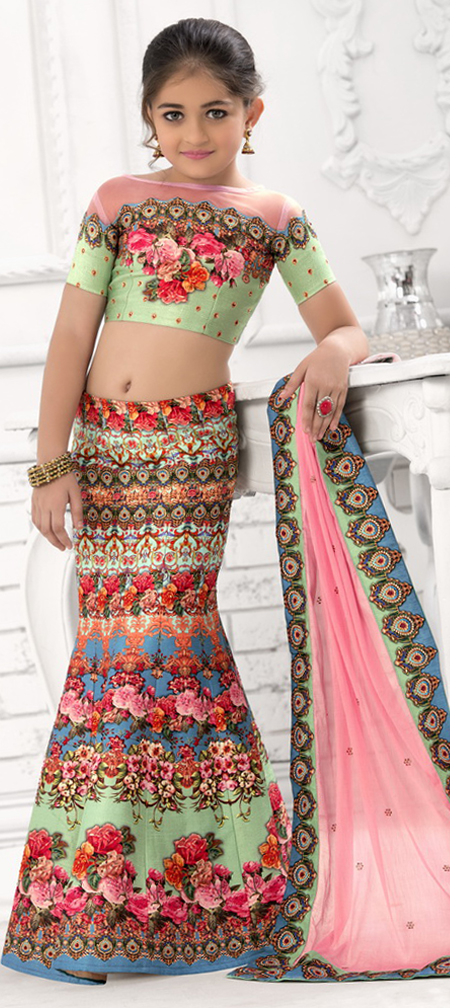 The answer to all such problems lies with Online Stores which not only cater for the quality products but are also prompt and punctual in delivery. Even then it is important to check that your online store has abundant variety and their designers have created styles which are chic and elegant along with being simple and easy to handle.
Visit the Indian Wedding Saree and buy the most stunning Children's Lehengas.