Eid fills every heart with happiness and joy as it brings with it the spirit of festivity and celebrations, giving break from one's normal routine and giving an opportunity to meet those near and dear ones whom one wishes to meet every day but the rigmarole of life does not allow. This calls for visiting one's friends and family members, forgetting about any hard feelings and flow in the spirit of bon-homie. It is the time to do some charity to the poor and also to exchange gifts. As Eid is a religious festival that comes after a month long fasting, it is ruled by some rituals and traditional values that add to the sanctity of this pious festival. Dressing up in new traditional clothes is customary and shopping these clothes definitely is exciting which radiate happiness.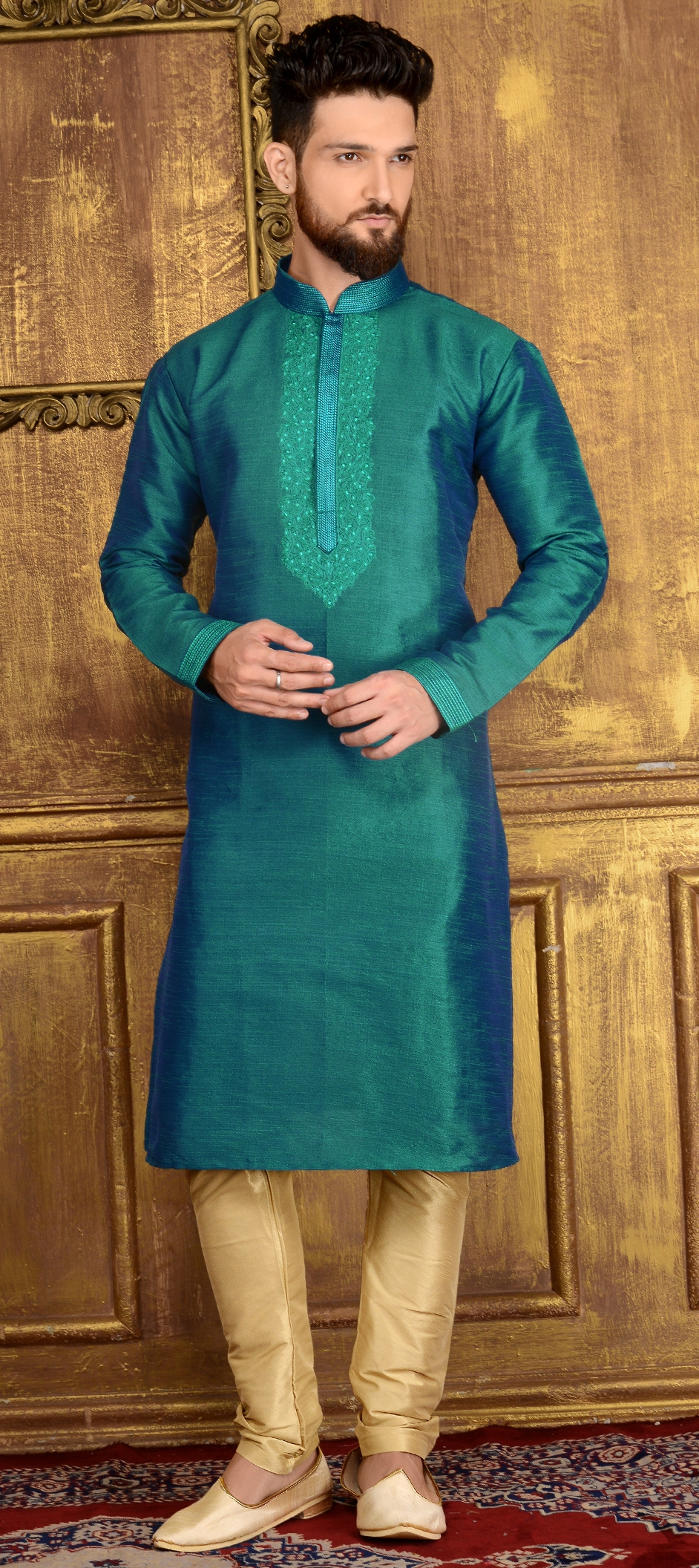 Women are generally dressed in Islamic sarees or salwar kameez and for men, traditional Kurta Pyjama adds to the authenticity of the festival. Fashion trends keep on changing and modifying and so do the kurta pyjamas. When buying a kurta pyjama for Eid, it is important to pay attention to fabric, colour and style. This attire has an added advantage of being loose and flexible dress, most suitable for the hot month of June in which Eid falls. Kurta pyjama adds to the grace and charm of any man who values his traditions and is conscious of the trends and fashion at the same time.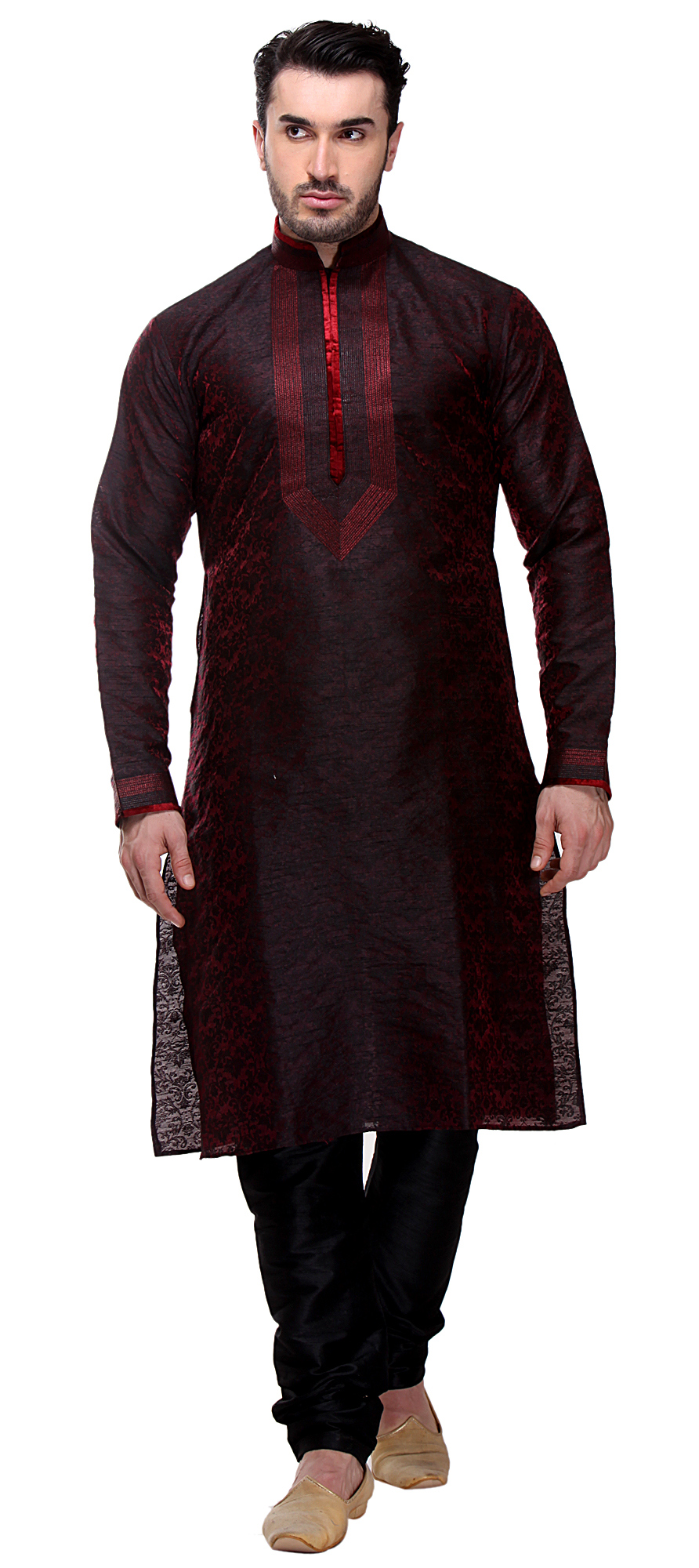 Present times have given a new, respected status to kurta pyjama as the festival times have witnessed the markets flooded with them in variety of colours and fabric. Eid, being an ethnic festival calls for rich and lavish ethnic collection of kurta pyjamas which can also boast of being exclusive and unique, and must set the festive mood of gaiety and celebrations.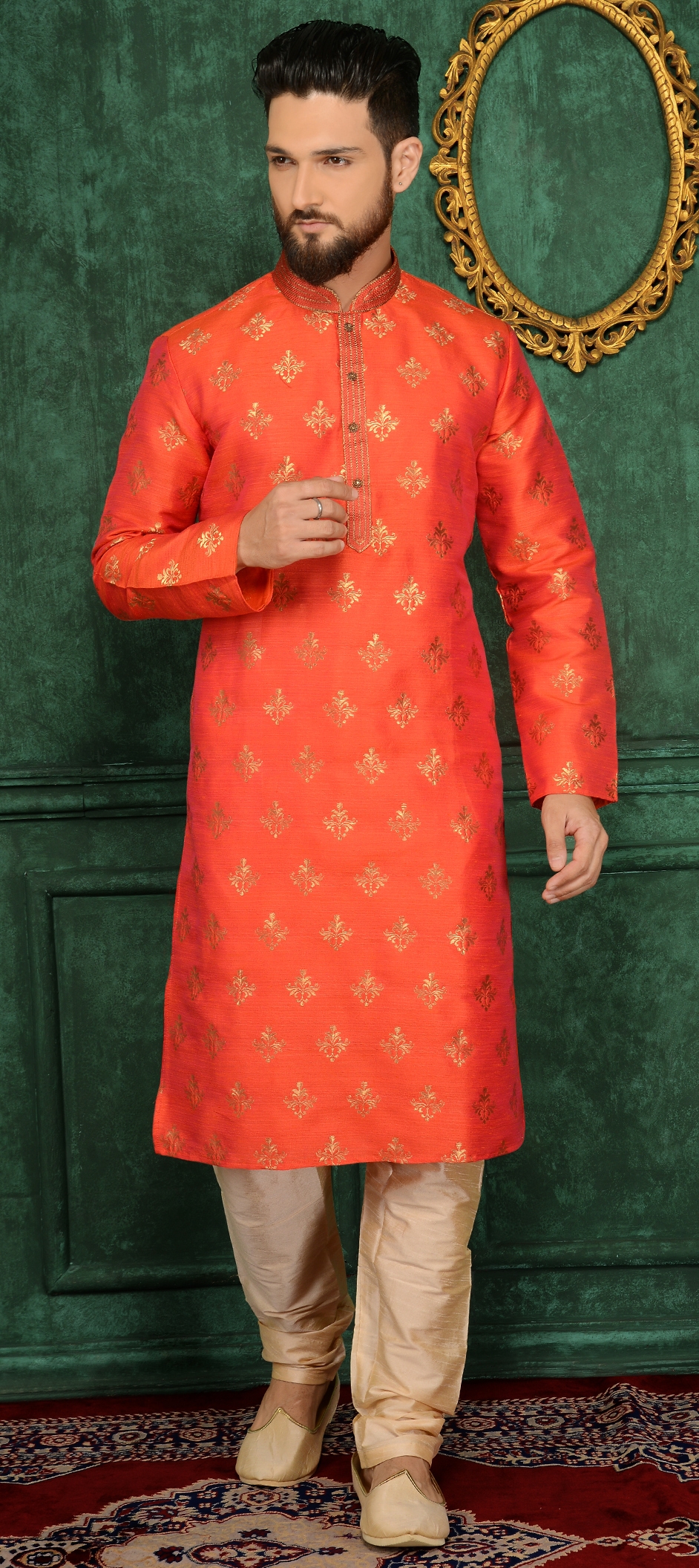 We at Indian Wedding Saree proudly present to you the most amazing Eid Special Collection of Kurta Pyjamas which truly personify and signify the fragrance of festivity in the air, giving you an opportunity to explore what you can relate to. These kurta pyjamas are adorned with styles that can be Sherwani or Achkan style making them formal and opulent or this enticing collection has white kurtas in Chikankari embroidery which set them apart from the rest and additional white cap to be worn at the time of Namaaz completes the look. These attires are not only well stitched and designed but the style and cut of the kurtas give them a smart chic look making them ravishing and modern.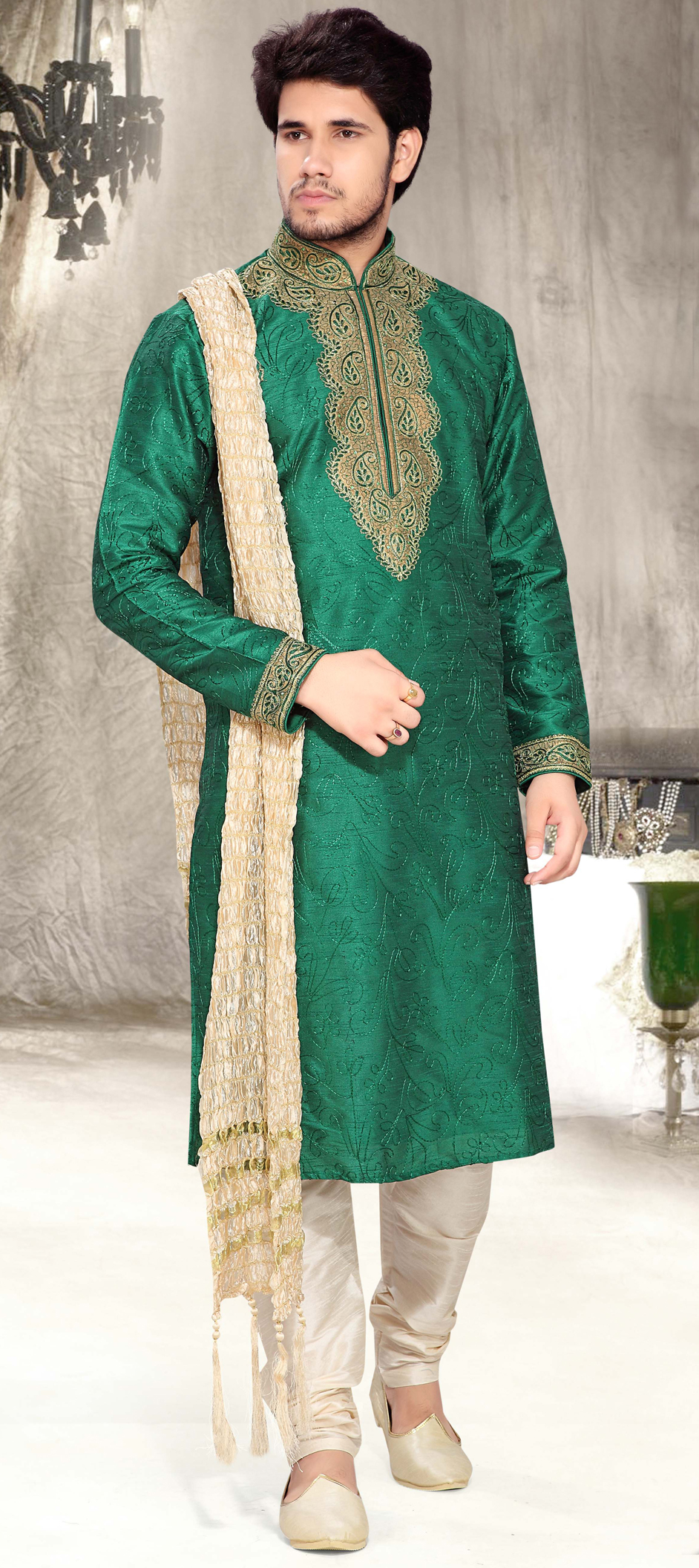 The embellishments done on the kurtas are amazingly intricate and graceful and the array of colours ranging from pristine white to golden, beige, brown, rust or blue are going to make you look stunning. The unmatched, premium quality fabric is available in cotton, silk, brocade etc.; our standard sizes take away all your worries. We, being only concerned about your happiness and comfort give you the freedom of personalizing our garments according to your choice, taste and size.
Browse through our range of kurta pyjamas and their accompaniments at the most affordable prices and place your order.