Shopping for a wedding lehenga can be very tricky. It complicates further when you are on a fixed budget. While, you can't get the bridal lehengas of big brands in a fixed budget, but there are plenty of other swoon-worthy lehengas that may not exceed your budget.
Every girl wants her bridal lehenga to be a fancy flair, embellished with gorgeous embroidery, and exceptionally unique and beautiful. You can get all these features in a budget of 15-70k if you are ready to have a look at them.
Before we talk any further, let's look at some of the amazing budget-friendly bridal lehengas that you can wear on your D-day.
Budget-friendly lehengas for pretty brides
Art silk wedding lehenga with zari work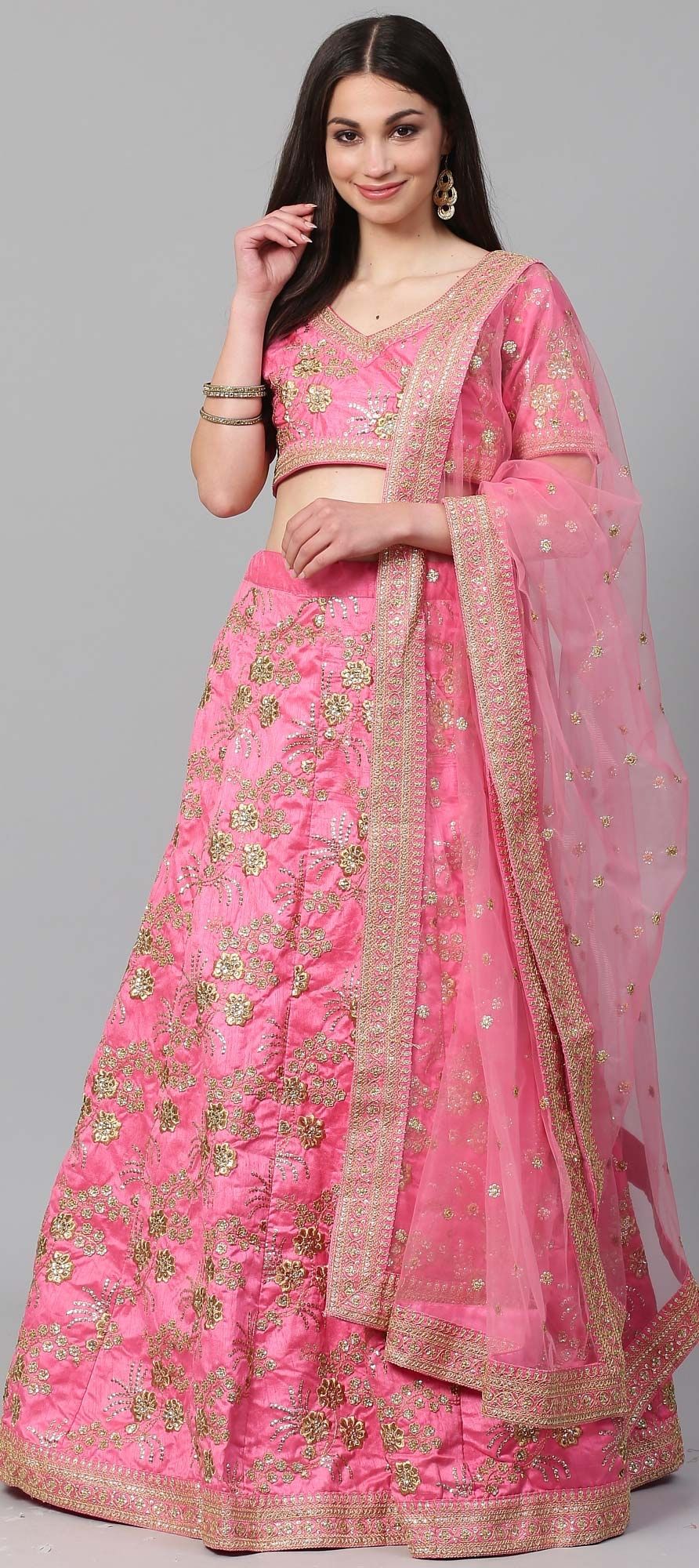 Try not to fall for the unmatched charm of this wedding lehenga. It is perfectly crafted in art silk, adorned with beautiful zari work and a charming dupatta. The unique sequence work is sure to enhance your bridal look.
Thread work lehenga for sangeet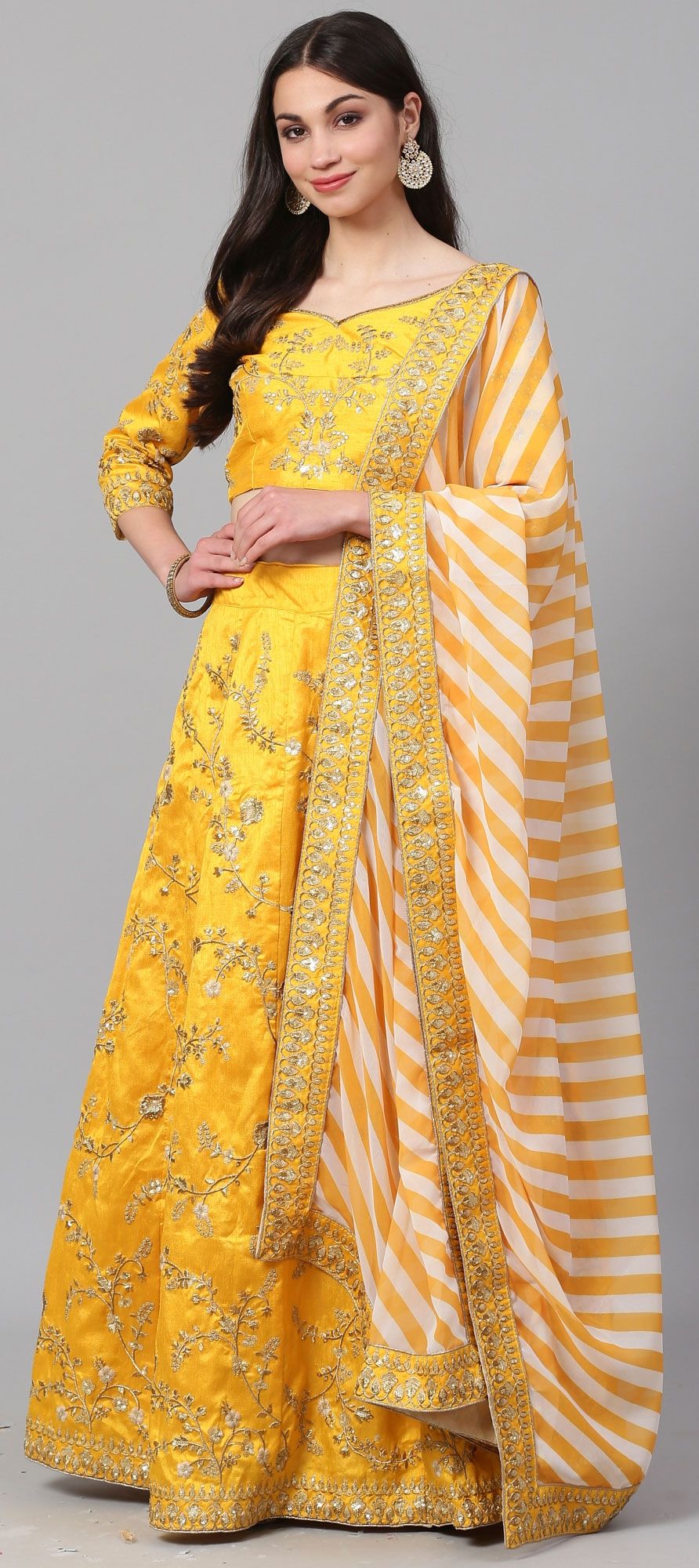 A thread work lehenga looks resplendent. The beautiful embroidery gives it a unique style and creates a magical element in the overall ensemble. This lehenga is perfect for your sangeet or haldi ceremonies and you will definitely look like a queen in this.
Silk lehenga in zardozi style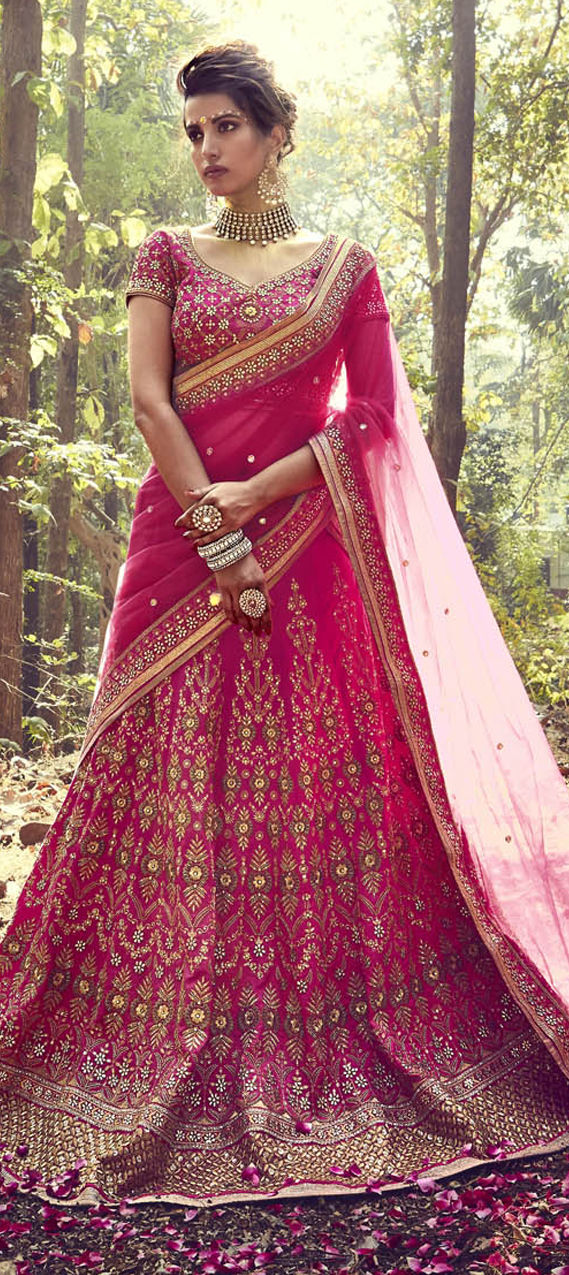 Nothing matches the beauty and elegance of a silk lehenga. This Bollywood-style lehenga is perfect for your D-day, especially if you want to look splendid. Neat embroidery from top to bottom with an embroidered blouse and beautiful dupatta – this lehenga perfectly falls into your budget.
A beautiful organza silk lehenga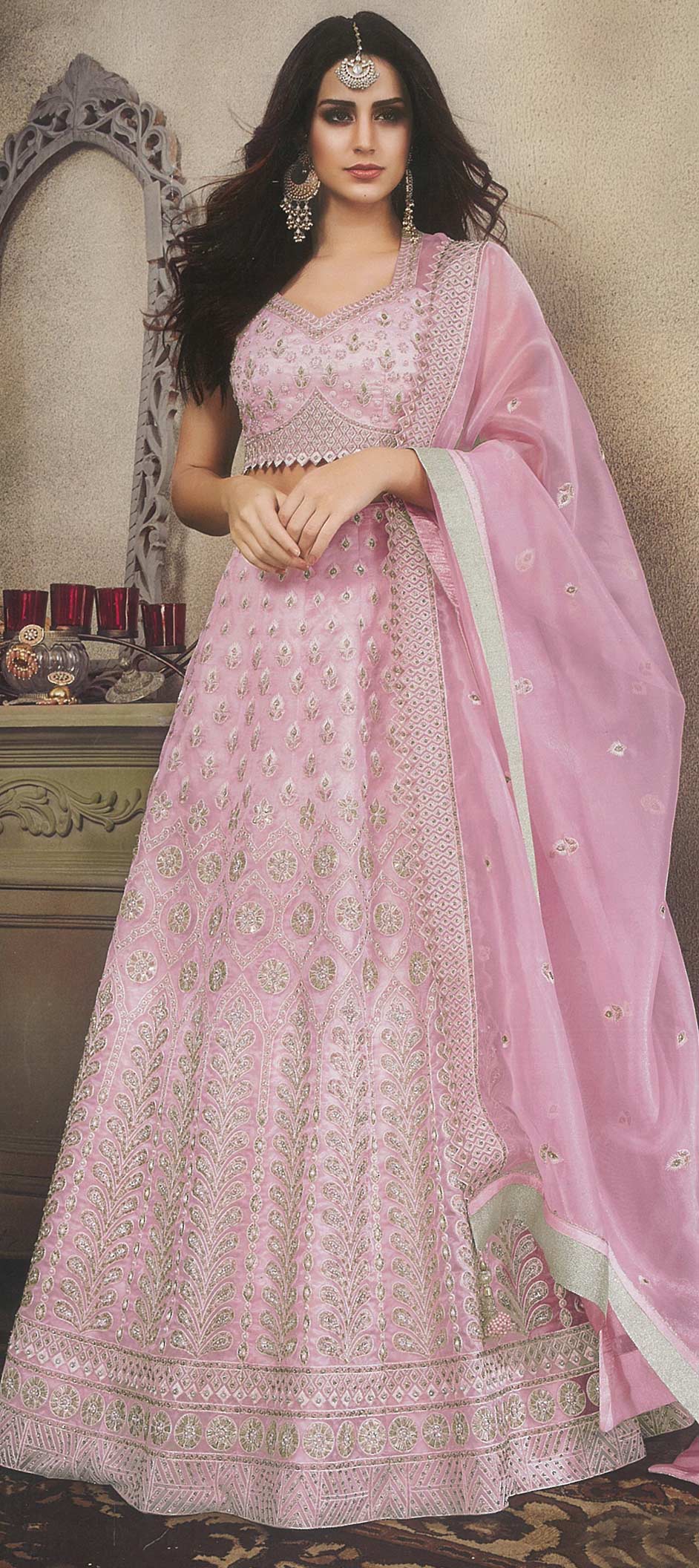 This organza pink lehenga is for brides who love to experiment with colors. Crafted with unique embroidery, mirror, and resham work, this A-line lehenga is perfect for your reception night.
Net bridal lehenga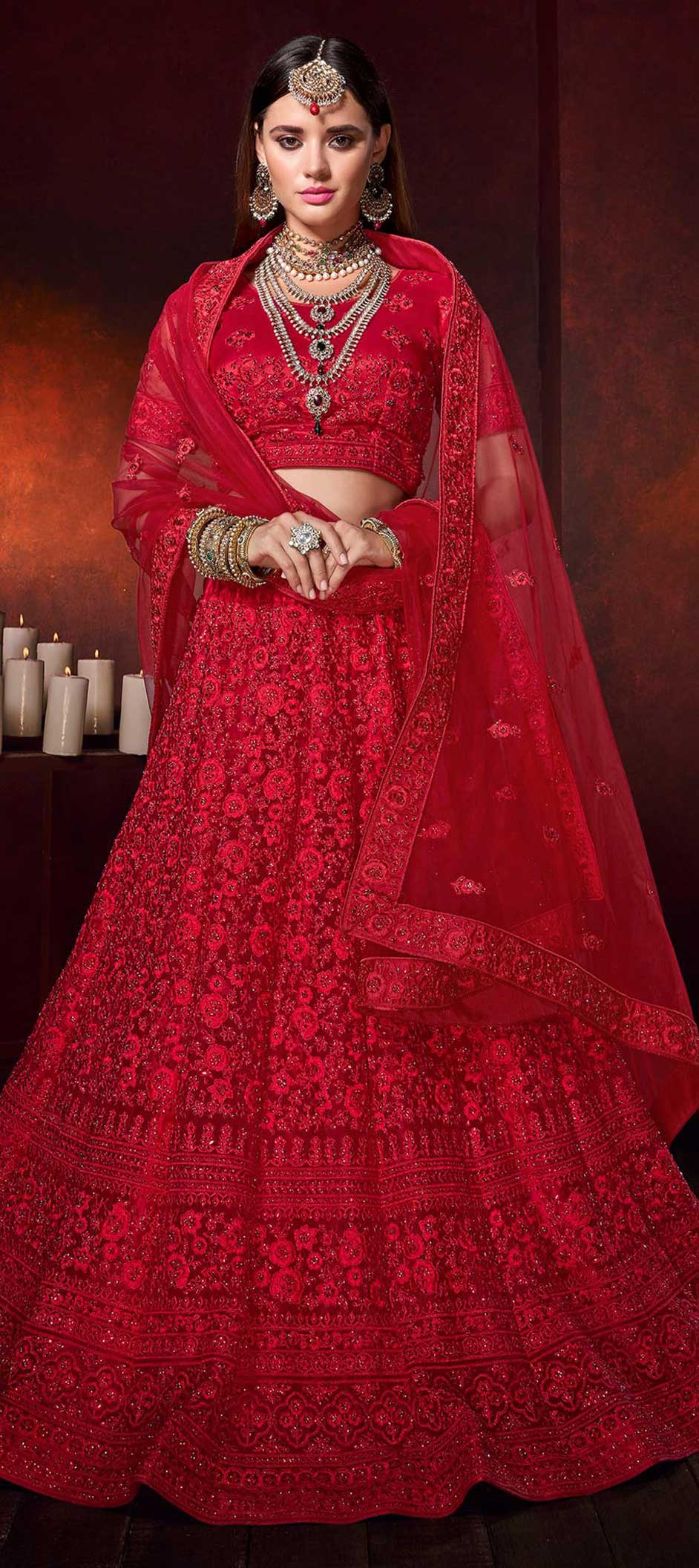 This net bridal lehenga is a classic red lehenga straight out of your imagination. It oozes style and splendor. Perfectly embroidered, this lehenga is a great buy for those on a budget. Style it with diamond, kundan, or platinum jewelry for a killer look.
Some tips on shopping for lehenga when you're on a budget
Pick lehengas in standard colors either traditional or pastel. The moment you ask for unique hues like powder blue or ice blue, the price goes higher, as they are the trending colors.
Don't specifically search for bridal lehengas. Be open to other options too like party-wear lehengas or festive lehengas. You might find your dream lehenga in these tags too.
Shop with online wedding lehenga stores instead of directly heading to a designer store.
Go for first-copy lehengas which are designed taking inspiration from designer pieces.
Balance the look – go for a heavily embroidered blouse with a lightly embroidered or even a plain lehenga skirt. Complete the look with an embellished dupatta.
Buying a wedding lehenga on a budget is not as difficult as it seems if you can keep a few things in mind. Bridal lehenga is the most important outfit of your life and we want you to feel completely satisfied and happy in it.
So, don't let go of your dreams lehenga, instead cut on a few things here and there that makes you and wallet happy.
Shop for a wide range of bridal lehengas at affordable prices at the Indian Wedding Saree.