The craft of Bandhni has its origins in Gujarat's scorched soils. These sarees, which had a uniquely creative and artistic significance, were cherished by ladies in those days and continues to impress the traditional wear trends till today.
Bandhani saree origin
Bandhej is among the oldest methods of dyeing fabric and began about 5000 years ago. It would seem that the first Bandhani saree, in a prestigious royal marriage, was worn by Banabhatta's Harshacharita.
In India, the Khatri community started the very first Bandhani work. Other than this, Bandhani saree suppliers do have some establishments, namely Sikar, Jaipur, Jaisalmer, Jodhpur, Udaipur, and Jaisalmer.
Bandhani sarees production technique
Bandhani saree has an unbelievable history of its own. Many people use this method because they enjoy the outcome. The fabric is attached to different small items and then coloured with extraordinary colours. When the experts paint these attached fabrics, the attached part does not absorb the paint and remains white or the same colour as the cloth. It takes almost two days for the fabric to dry in the monsoon, and only 4-5 hours in the summer. Find also the absorption properties of the material.
Cotton and muslin fabric are preferred to make a Bandhani saree. Yet with increasing demands and passion for other goods, manufacturers continue to manufacture it on georgette, silk, cotton-silk, viscose and different cotton cloth variants.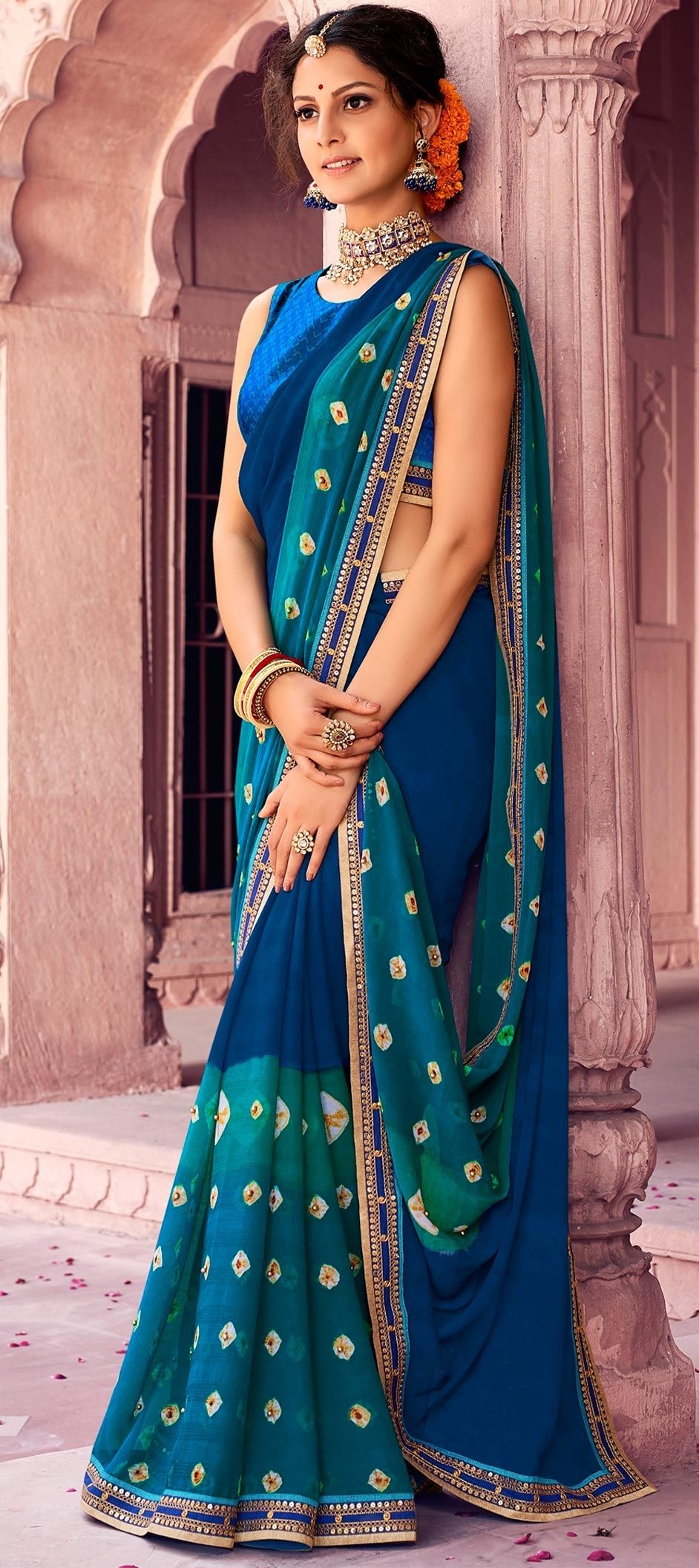 Various Bandhani saree varieties
Bandhani saree is considered as the most vibrant sarees of all. It is a mixture of colours, shapes and compositions that may range from region to country. Blue, red, black and green are the characteristic colours of these saree patterns. It's not all about lines; it's not just rays, circles and triangles. It can depend on the techniques of cloth tie. Shikari, Leheriya, Ekdali and Mothra are common patterns.
You can see that pattern on kurtas, salwar kameez, chaniya cholis, and dupatta, not only on sarees. Bandhani requires various styles of binding techniques. Some of them are in a single knot, twin knot, four knots, mountain patterns, little points, teardrop form and diamond shape. In Bandhani type, various colours signify specific meanings.
Bandhani sarees types:
BorJaal
This form of Bandhani is often used in weddings. It is more complete and complex and is very popular with the Marwari people. Its title means jaal or network, but in nature, it's more colourful and full.
Jhankaar
It is recognized for its elegant shapes and has no white or red dots.
Colour discharge
This saree is made of darker fabric. The lighter colour is visible in this technique over the more coloured pattern. It is done mainly by integrating red dots on a yellow foundation.
Every bandhani block was handmade. It was then scheduled to be air-dried for a while before the nodes were finally draped. The conventional technique of bandhani has stayed through the centuries and sarees of this method, which people in the Indian subcontinent enjoy.
Ways to preserve this saree
The survival of a Bandhani saree is essential because of its loose and vivid colours. These apparels are rolling, pressed and completed carefully before they are released on the market. The saree owner should follow the same procedure. Don't wash it at home and give it for cleaning supplies at all times. This saree is sensitive so that when it is removed home, it can lose its colour.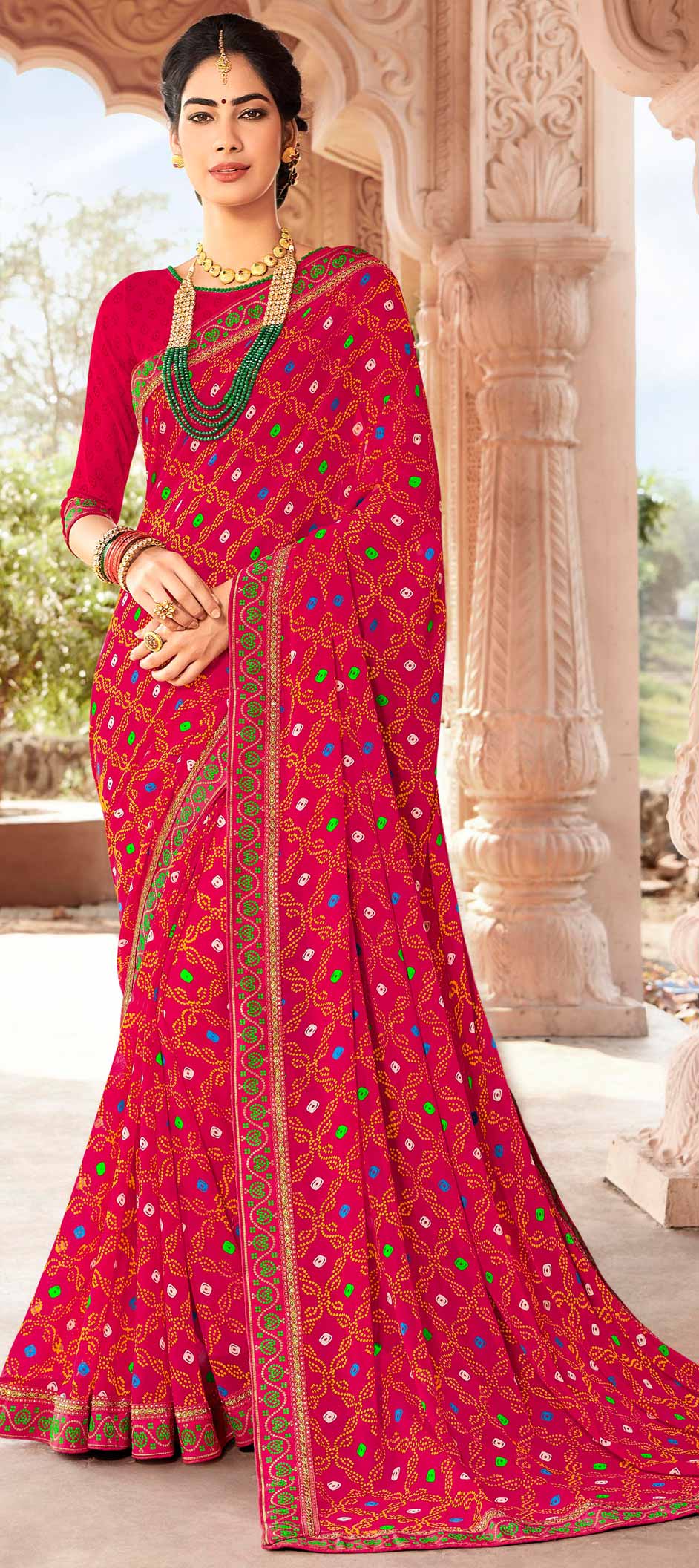 Timeless work
Bandhej saree comes in spirited colours and delightful patterns, which lights up a woman's grace instantly. It is deep rooted in the Indian traditions and is popular across all cultures because of its unique artistic flair. The adaptations and variations of a Bandhani saree make it even more gorgeous and timelessly relevant!