This time we are continuing our interview series with Nischita from "My Black Skirt". Her passion towards style & fashion is portrayed by the fact that she left her highly paying job to start her interesting blog. Nischita is a graduate in environmental science. She has set an example that everyone should chase their dreams & never look back in life. We like her style & the blog is really interesting to read. Let's take a look at the short interview session we had with Nischita.
Q.1 About You – Tell us about your education, profession and passion.
I've done my degree in Environmental Science. I worked in multi corporate company for a few years as a manager before starting my own blog. Travelling and exploring is my passion.
Q.2 Which is the best season you like and what's your best wear in that season?
I love everything about monsoon. The rain, the cool weather and the hot pakodas. Jackets and coats with denims are my favourite wear during monsoon.
Q.3 The best place which you have visited till now? What is the best thing about that place?
Scotland. Those Gothic architecture, their quint roads, picturesque lakes, snow clad mountains have struck my heart.
Q.4 When did you first think about Fashion Blogging and what are the requirements to become a Good Fashion Blogger?
Instagram had just become a new rage and I had started documenting my daily ootd. I started enjoying the process of creating and documenting my looks, that's when I thought of fashion blogging. Being ethical to my readers is my utmost importance. I also concentrate on quality over quantity.
Q.5 Who is the best Diva to follow in terms of fashion, from Bollywood? Which is the best dress you like her wearing?
I love Anushka Sharma's style. Her style is so casual yet crisp. Absolutely love how she pulls off her street-style.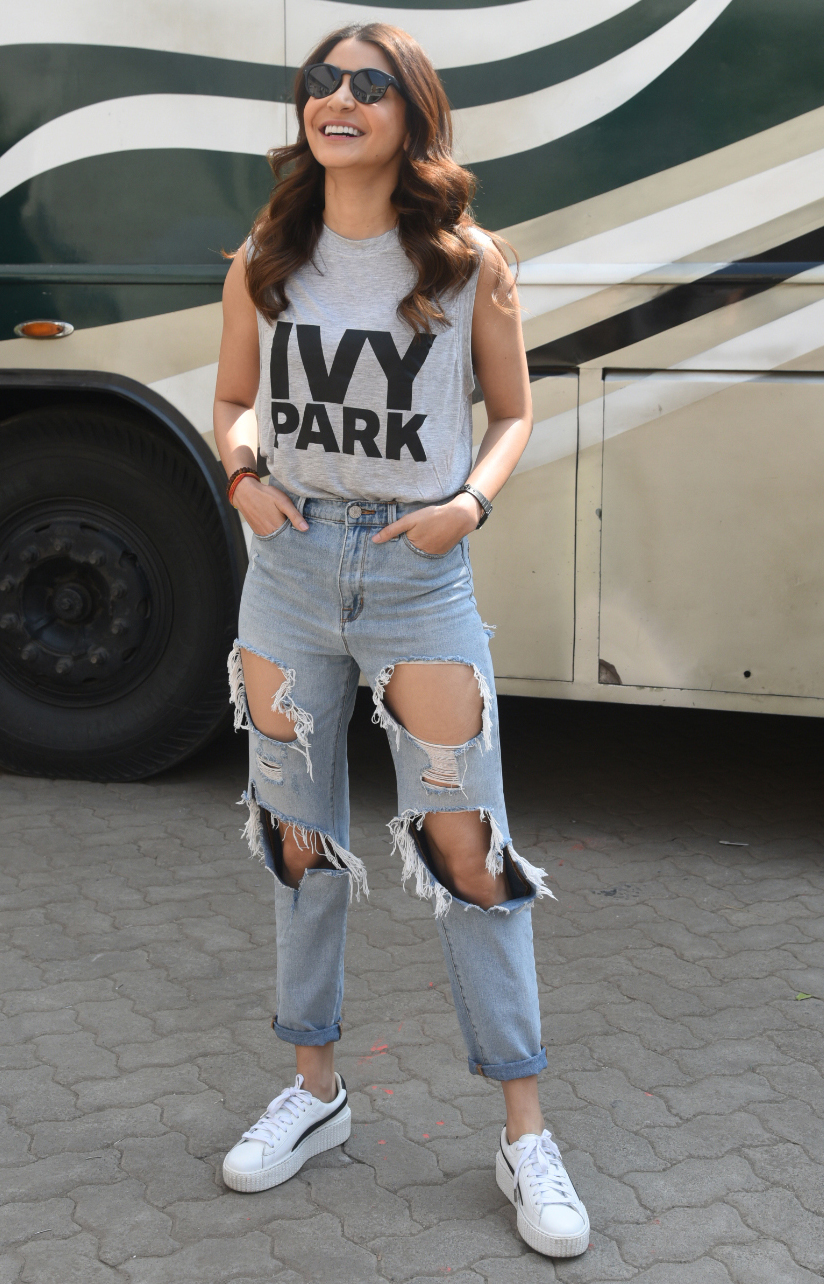 Q.6 What is the Inspirational Success Quote you would like to give our readers?
"Try and try till you succeed"
We at Indian Wedding Saree are thankful to Nischita (My Black Skirt) for sparing her valuable time for us. We wish her good luck, success & health in the future.