Stay covered, season after season with some of the most fashionable ladies jacket. Before you actually wear them, there are many things that go into building a flawless jacket wardrobe. With over 150 different designs available in the market, we bring you top 8 ladies jacket designs that we believe every woman must own and flaunt on special occasions.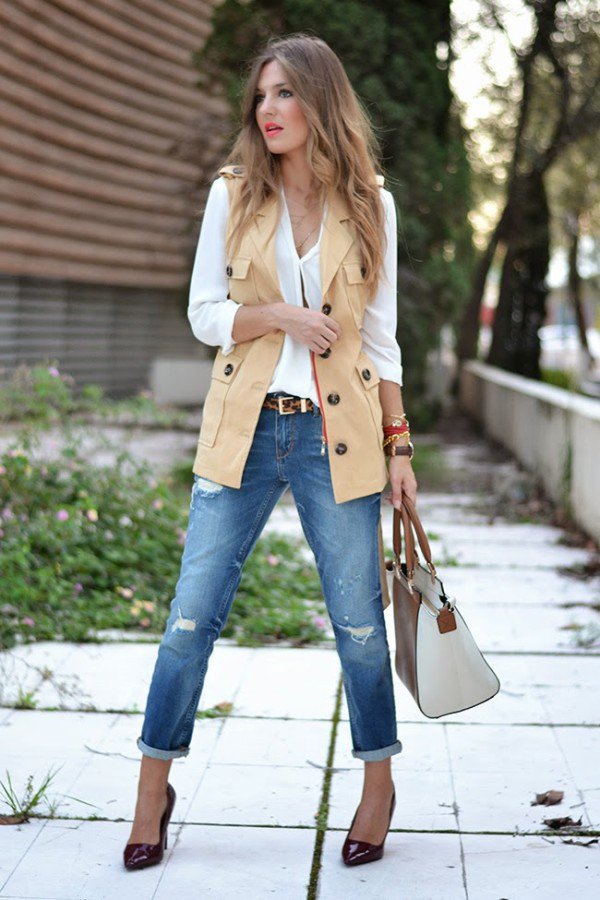 1    Parkas
Also called Anorak, it literally means "animal skin". The Parkas come with a hood and a faux fur lining with lace panelling. It closely resembles the Icelandic and Eskimo jacket designs inspired by caribou and seal skin texture. If you live in a cold and wet place, Parkas ladies jacket should be your top choice. Look-wise, Parka is a knee-length waterproof coat fur lining and synthetic warming material inside.
2    Bomber jackets
90s bad-ass Bombers are still popular as they were then. They have made a successful crossover from military uniforms into contemporary fashion elements. Vintage bomber jackets with new-age styling concepts reveal the popularity of oversized ladies jackets worn over pencil skirt. A white tee underneath and a denim legging topped with bomber jacket builds an androgynous style quotient.
3    Trench coats
Trench coats blend in the class of formal wear with sporty appeal. They give every girl an off-duty model look. When cinched around the waist, and worn with denim and sneakers, the trench coats can be teamed with lace just as beautifully as over a stripped button-down shirt.
The quintessential elements that make Trench Coats so popular are the gun flaps, epaulettes, double breasts and the belt.
4    Quilted
Turn into a fashion icon this winter with strapping quilted ladies jacket. They are a central fashion item for autumn and winter, owing to the popularity among hipsters and professionals alike. Inspired from the original husky jackets, the Quilted Ladies jackets have a basic boxy cut with single breast and five rows of snap buttons.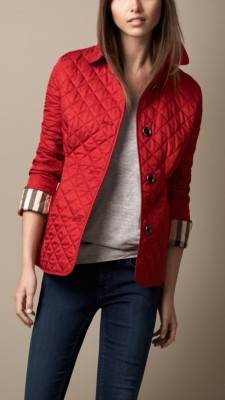 5    Cocoon
Cocoon ladies jackets are barrel-shaped outerwear offering the best fit among all jacket types. It has a tapering hem which narrows down from top to bottom. It doubles up its grace quotient when paired with a skinny jeans and shirt.
6    Swing coats
Another vintage ladies jacket from the 60s, black velvet swing coats come with a retro-styled apple cut that skims past the waistline. A perfect outerwear for girls with broad hips, the swing coat conceals the heavy midriff in neat manner.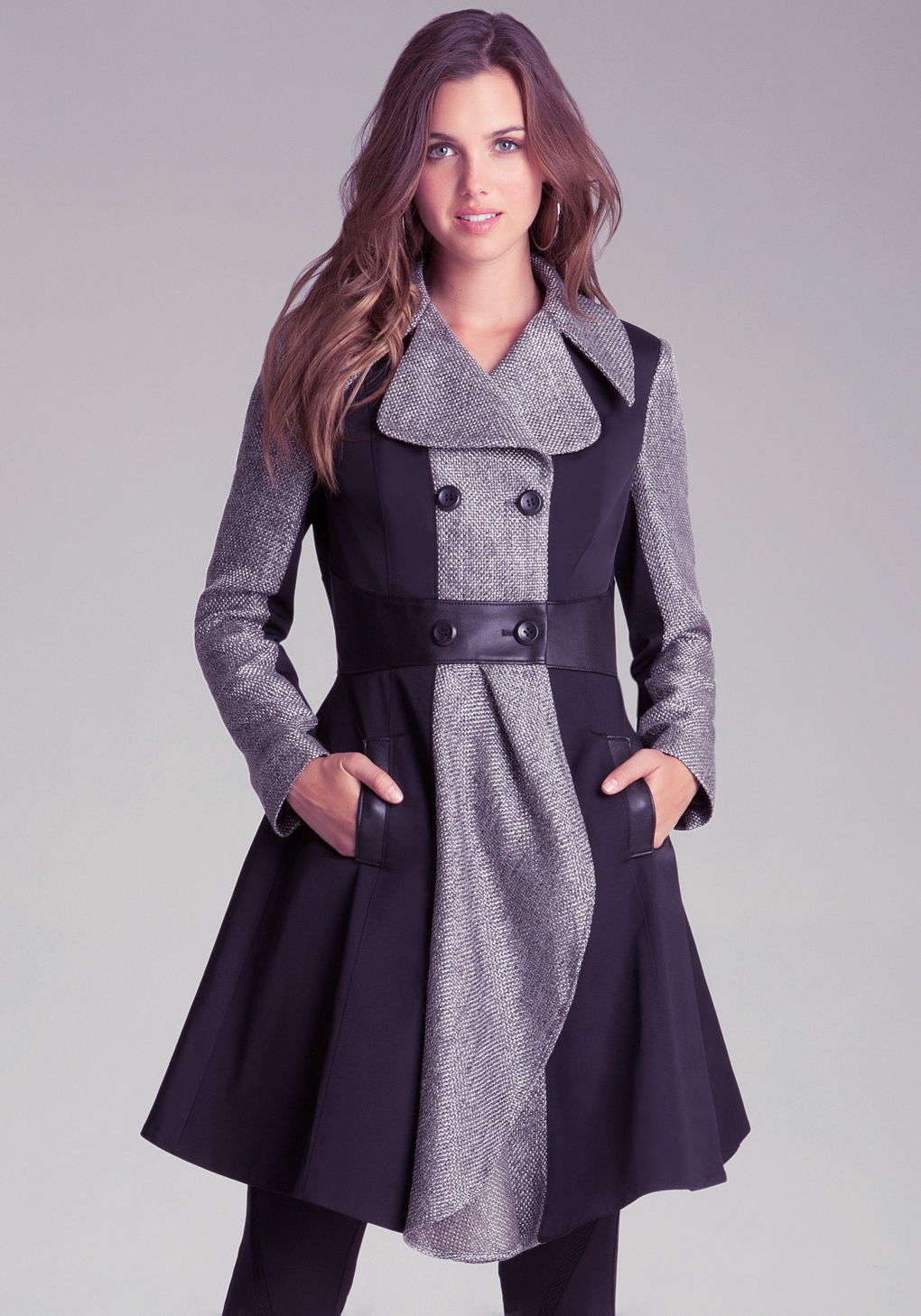 7    Reversible
Most reversible ladies jacket have one fixed colour—black. It makes it easy to pick them owing to their dual tone. Apart from the colour, most reversible ladies jackets have one plain side and other with embroidery. The cuffs and the hem are ribbed to extend its retro appeal. If you travel to your work, these reversible coats are stylish options all round the year.
8    Fringe Jackets
Suede fringe jackets deliver a cowgirl personality convincingly. The ladies jacket in fringe design has padded shoulders with dolman sleeves and quilts.
Another popular jacket you can try out for this season is the mesh and sequined ladies jacket that comes with a cape theme.