Embroidered sarees are recognized all around the world as the most iconic symbol of the Indian fashion industry. This six yard long garment is created with many types of materials and styled with a number of embellishments and prints to bring out its character. Furthermore, the way you drape your saree and pin up the pallu enhances the look of the outfit even more.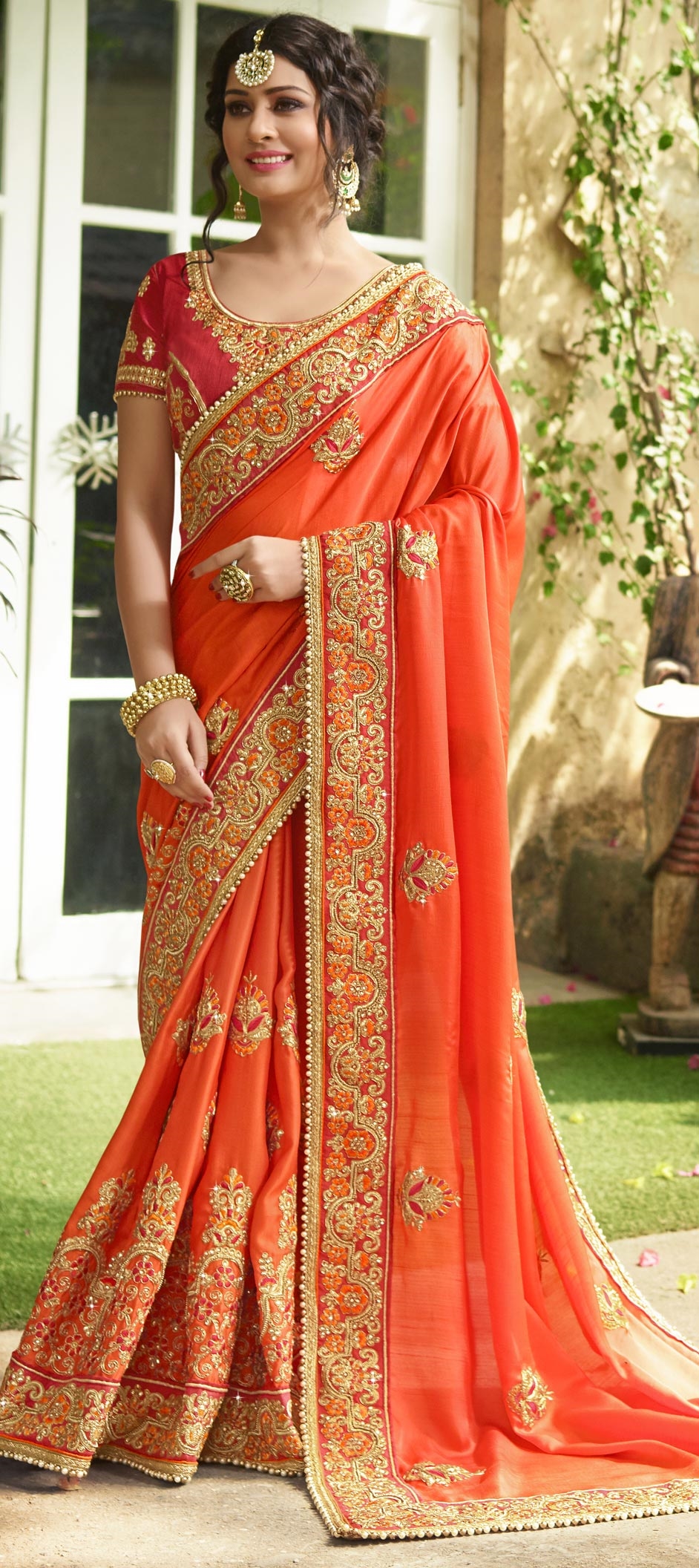 One of the best ways to boost your ethnic saree look is by accessorizing it the right way. Earrings, bangles, shoes, purses/clutches and belts are some of the best accessories to complete your look. Accessories are a matter of personal taste. Not only do they help bring out your sense of style and beauty but they also complement the look of your saree.
Listed below are six fun ways to accessorize your embroidered sarees:
1. Statement Jewelry
A saree is deemed incomplete without certain statement jewelry pieces. One of the most recognized ones is the maang tikka. It proudly adorns your forehead along with a nose ring, a pair of bangles or a kadda, a pair of jhumkas dangling from the ears and of course, a pair of rings for your toes. You may select your jewelry based on the colors in your saree or opt for something modern or traditional based on the look of your saree. Currently, vintage-inspired classics are the hottest trend in jewelry design so you may want to borrow your mother's statement pieces.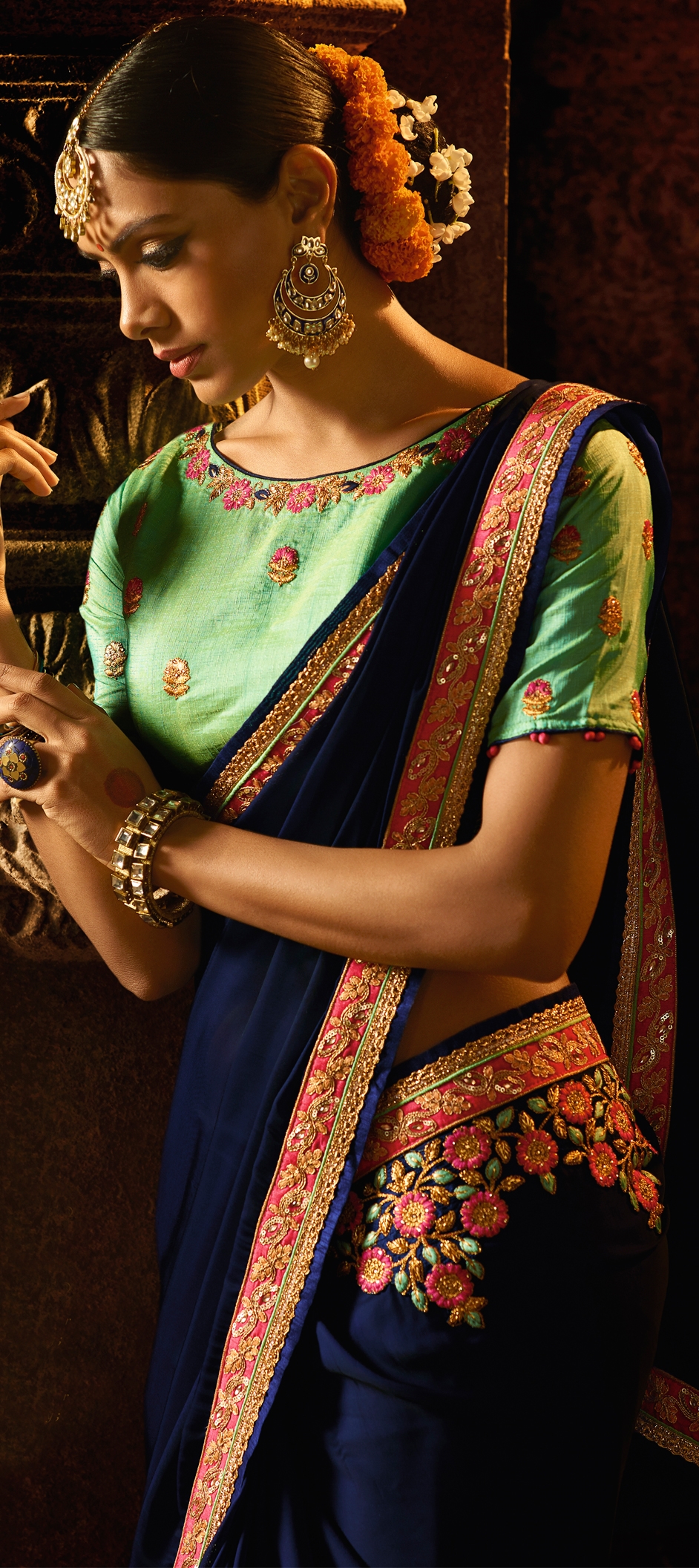 2. Pins and Brooches
You need something to hold your pallu in place and a brooch pin is the perfect way of doing so (forget about that safety pin). In addition, if you're a novice when it comes to wearing embroidered sarees, you may want to invest in a pleat clip. This handy accessory will help to keep you pleats organized. Depending on the design of the clip, you may want it displayed or hidden.
3. Hair Accessories
Yes, your hair may be accessorized as well. Consider an up-do to complement your saree. Place small clips or hairbands within your do. This will give it just enough sparkle and spotlight. If you're heading for a wedding, you may to wear more sparkling embellishments in your hair like a fancy headband or a tiara.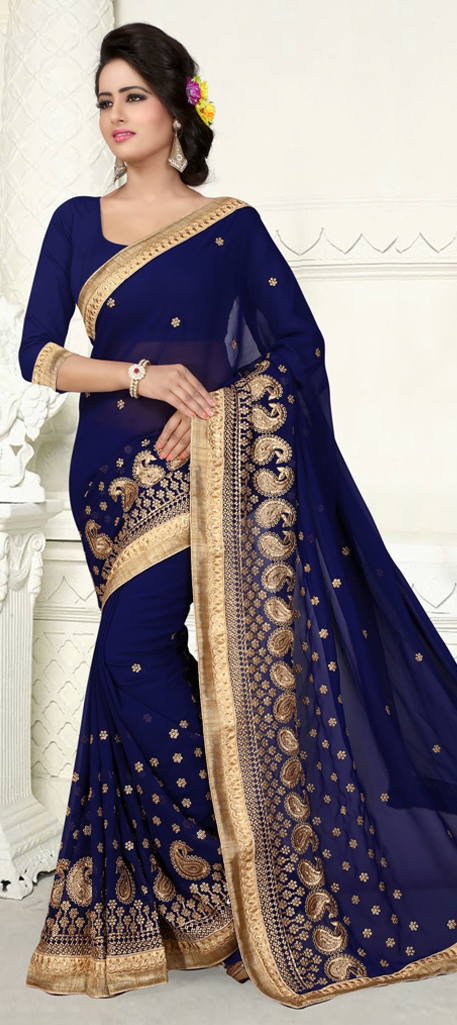 4. Bindi
A saree is incomplete without a bindi. You don't have to opt for a red bindi every time (in case you're married). Consider a colored bindi which matches the color of your saree. You may also consider bindis with small stones, sparkles and fancy designs. If you're a plain Jane, do wear a red bindi but perhaps in a different shape than what you're used to?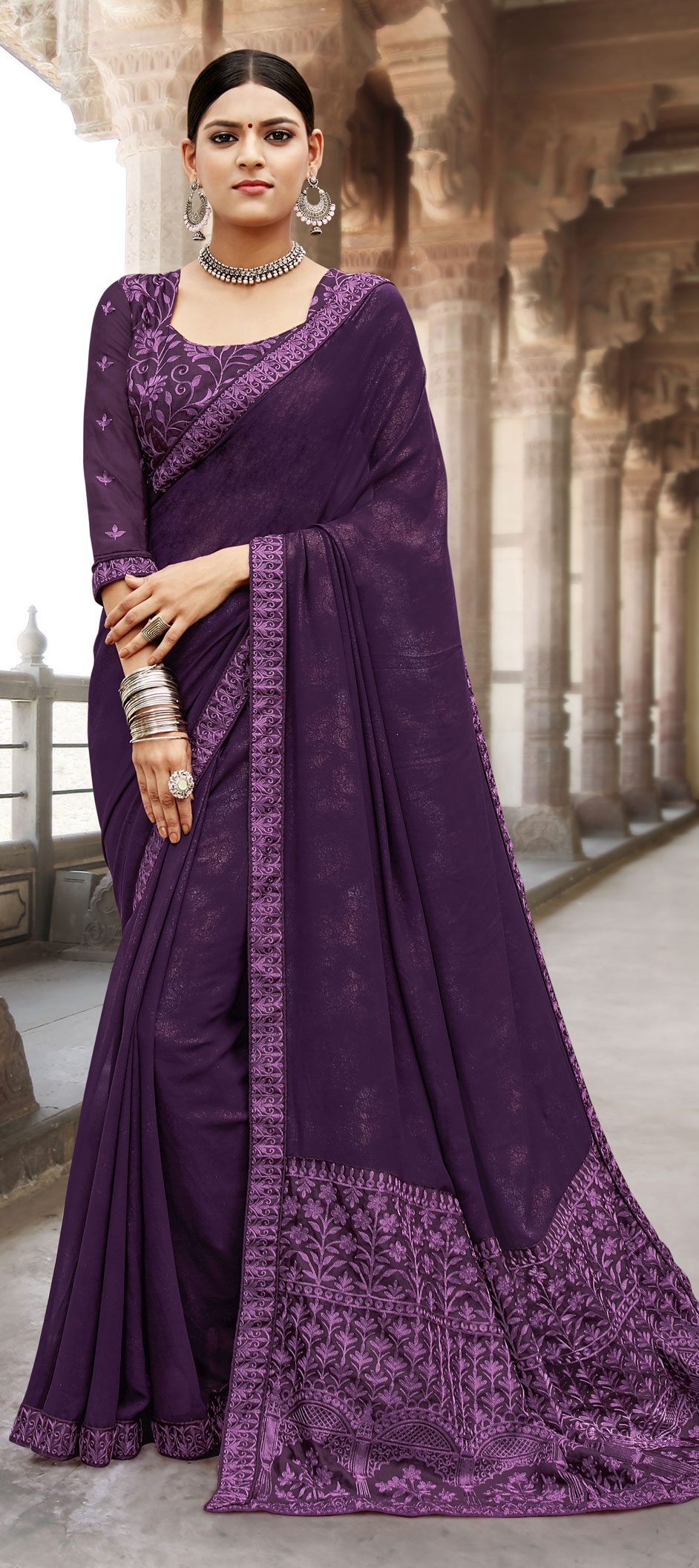 5. Ethnic Hand Bags and Pouches
An ethnic hand bag or pouch is the perfect match for an embroidered saree. In fact, these accessories can be paired with just about any type of saree. A pouch or hand bag is necessary for your personal items like make-up, keys, perfume, a handkerchief and of course money. You can opt for an ethnic purse that is a clutch or purse that hangs off your shoulder or even a pouch that dangles off your wrist.
6. Footwear
The right shoes can complement your saree rather well. Never assume your feet will be hidden and therefore don't need attention. One of the best types of footwear for a saree is a pair of heels, either open toe or closed. However, if you're unable to wear heels for a long time, we recommend a pair of raised flats or sandals. In case your heels/sandals are open toe, don't forget to get a pedicure first!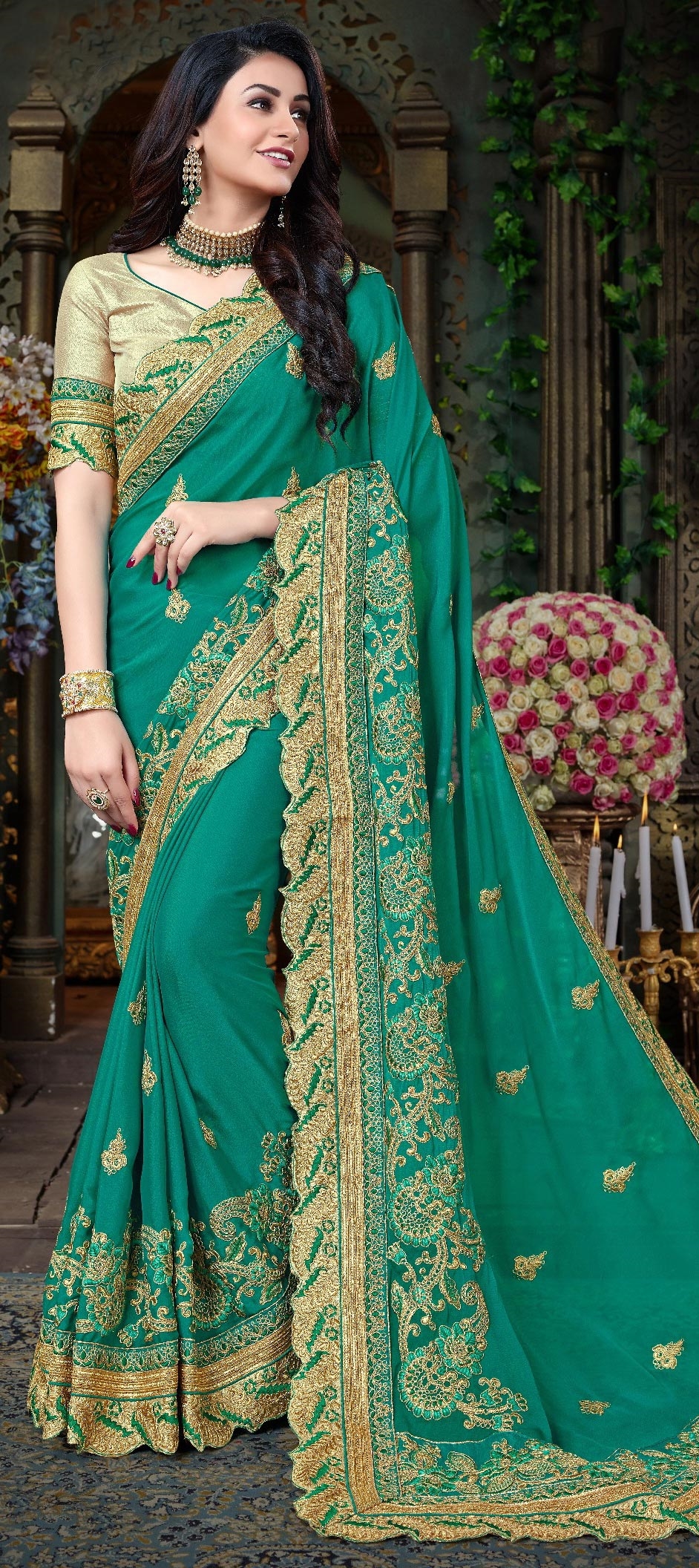 With these six accessories you can enhance the beauty of your saree. To shop for embroidered sarees, please visit Indian Wedding Saree.