Indo-western outfits have been ruling the fashion market for decades. The latest fashion trends offer an eclectic mix of Indian and western apparel for men. Indo-western men's wear is a popular choice among men to dress up for a wedding or any traditional occasion. You may find hundreds of options in Indo-western dresses for men, including sherwani, Indo-western suits, and Nehru jackets. Men's fashion has evolved over the years, and men are taking their style seriously. They don't shy away from experimenting with their outfits anymore.
Let us look through five Indo-western dresses for men that are creating a buzz in the fashion galleries.
Indo-western Sherwanis
Sherwani is a fine, ethnic men's wear that has garnered attention from men across the globe. It is by large the most worn outfit at Indian weddings. From groom to guests, everyone shares a common interest in sherwani at traditional festivals. You may observe men donning an Indo-western sherwani during Eid and Diwali. Many designers take the garment and trends into account to create a newer collection of Indo-western dresses for men. It includes Indo-western suits and sherwanis in the first place. They leverage the cultural significance to reach the masses prominently.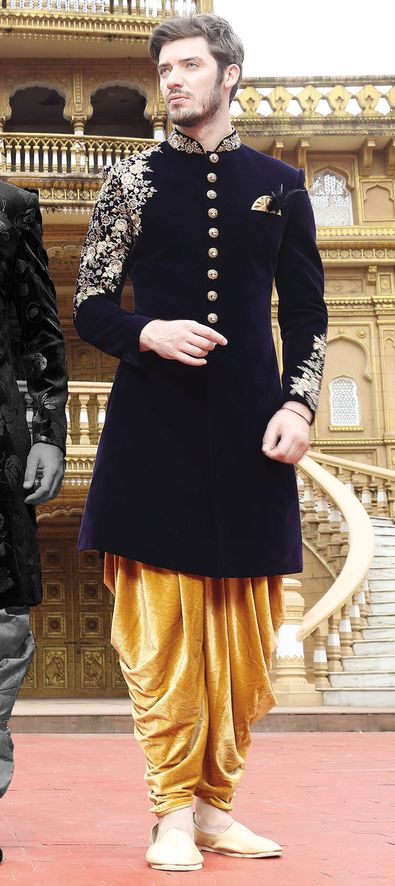 Indo-western Suits
Men look dapper in a stylish Indo-western suit. It exudes charm and makes men stand out in the game of fashion. You can pair up an embroidered or solid kurta with a silhouette trouser. You can also experiment by wearing a dhoti over a western jacket look. You can find hundreds of colours and patterns in Indo-western suits at Readiprint Fashions. How about turning heads at your friend's wedding sporting a navy blue kurta with dhoti and a Nehru jacket? Give it a try!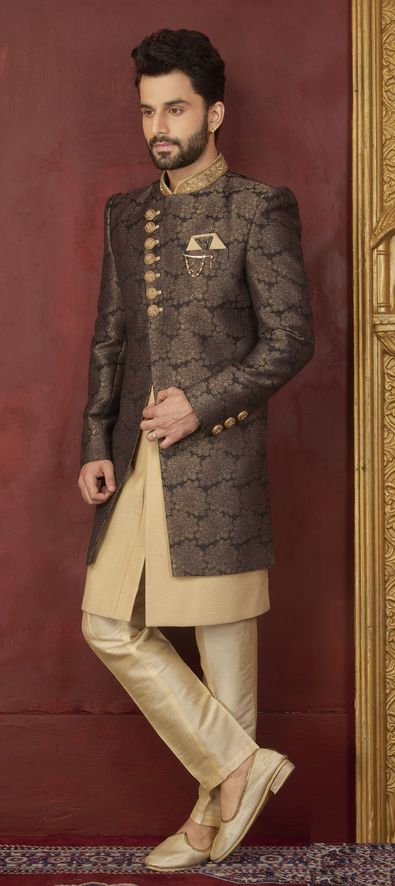 Nehru Jackets
Nehru jackets play multiple roles when it comes to Indo-western men's wear. You can pair it with a kurta, chinos, Jodhpuri pants, jeans, or silhouette trousers. Nehru jackets have been widely accepted as a polished garment for men. The jacket is no more limited to style with formal attire. You can notice men wearing a fusion of Indo-western outfit at weddings. Take note of a styling tip: you can pair a Nehru jacket with collared shirts or round tees with men boots.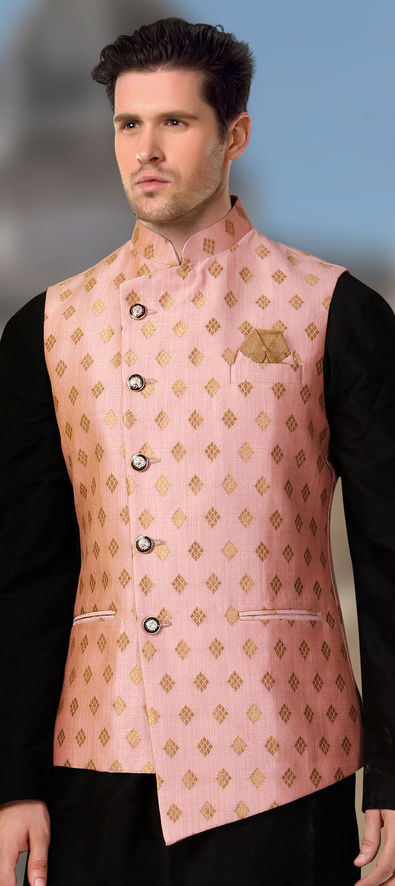 Waistcoat Suits
You don't want to go overboard styling yourself at your wedding function. While sherwani would be tiring and simple kurta pajama won't live up to the occasion. Try adding an element of fusion in your kurta pajama look. Add a waistcoat to your outfit, and you're ready for praises. You may attract attention due to your fine taste in fashion. There are different colours and styles available in waistcoats. Choose the one that graces your outfit and complements the vibe of the occasion. Indo-western men's wear lets you express the modern man in you.
Indo-western Blazers
A stylish Indo-western blazer outfit simply earns you some laurels. Pair it up with a decent kurta pajama to accentuate your look. It is one of the most popular Indo-western men's wear that never fails to impress. Many celebrities choose an Indo-wester blazer to pair with their kurta pajama or kurta dhoti look. A Nehru jacket is fine to wear on a brunch or a simple gathering, but Indo-western blazers set the tone for a wedding function.
Use these ideas to create a perfect Indo-western outfit for your next big celebration. Don't hustle much to search through different places.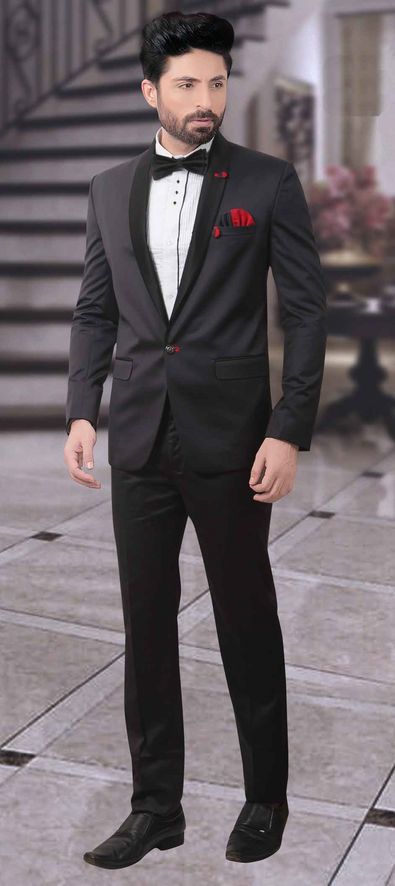 Indian Wedding Saree Online Store offers a huge selection of trendy Indo-western dresses for men. Look through designer options and pick the Indo-western outfit of your choice.