India is a land blessed with many customs, cultures and religions. One of its greatest treasures is its handicraft industry, specifically its embroidered sarees. Influenced by many traditions, history and folklore, every region in India is known for producing its unique type of embroidered saree. Through a combination of fabrics, stitching patterns, colours and accents, India has one of the most diverse embroidered saree patterns.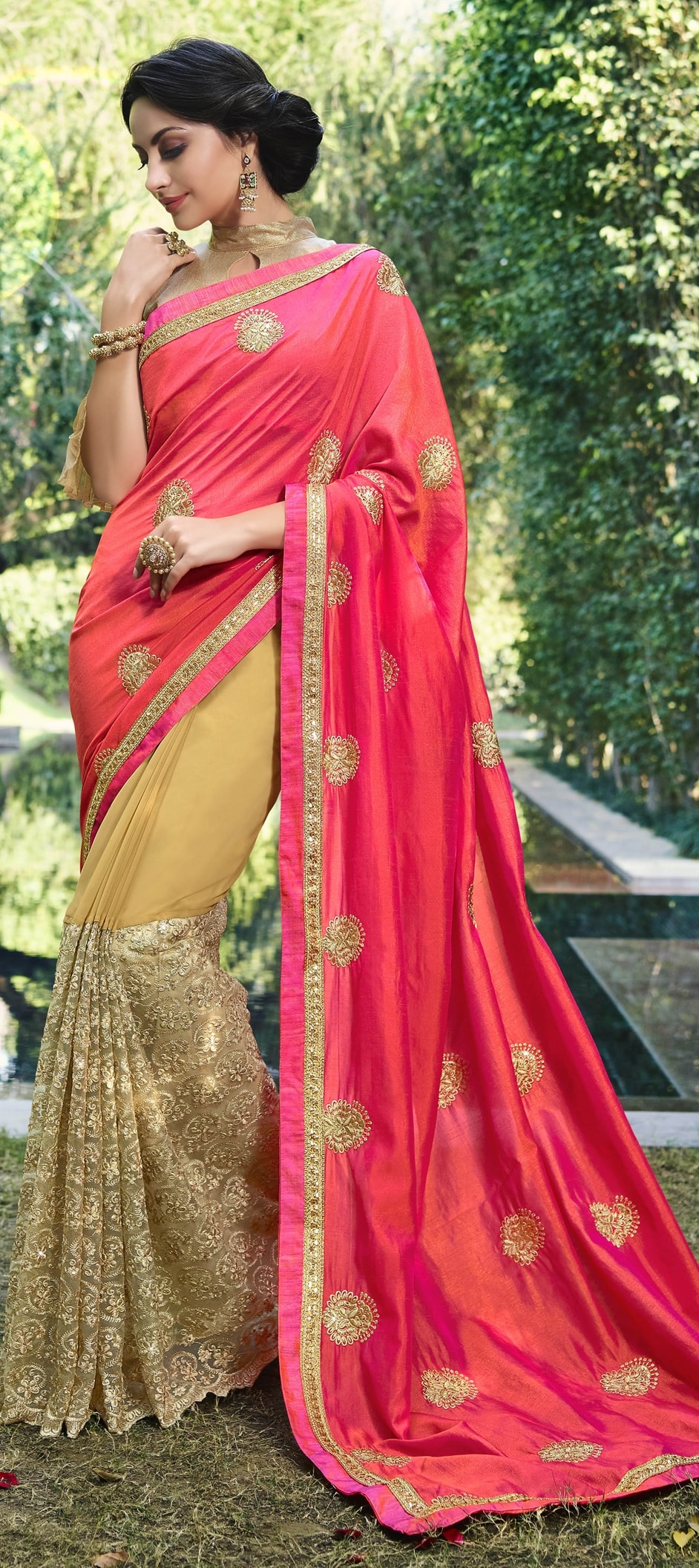 The five types of embroidered sarees listed below are some of the most recognized and consequently the most popular:
#1 Chikankari
This needlework style arises from the land of Nazaquat and Tehzeeb, Lucknow. Chikankari was introduced by Queen Nur Jahan, the inspiration behind the famed Taj Mahal. This embroidery form came into full realization during the Mughal period. A single chikan piece is made by placing block printing patterns on top. The chikan craftsman will then embroider stitches alongside the pattern. The finished material is washed to remove traces of prints. Initially, Chikankari embroidery began as white-on-white but today many colours and fabrics are used. The variety is enormous, from white embroidery on cotton to soothing pastels on silks, Chikankari is classical charm.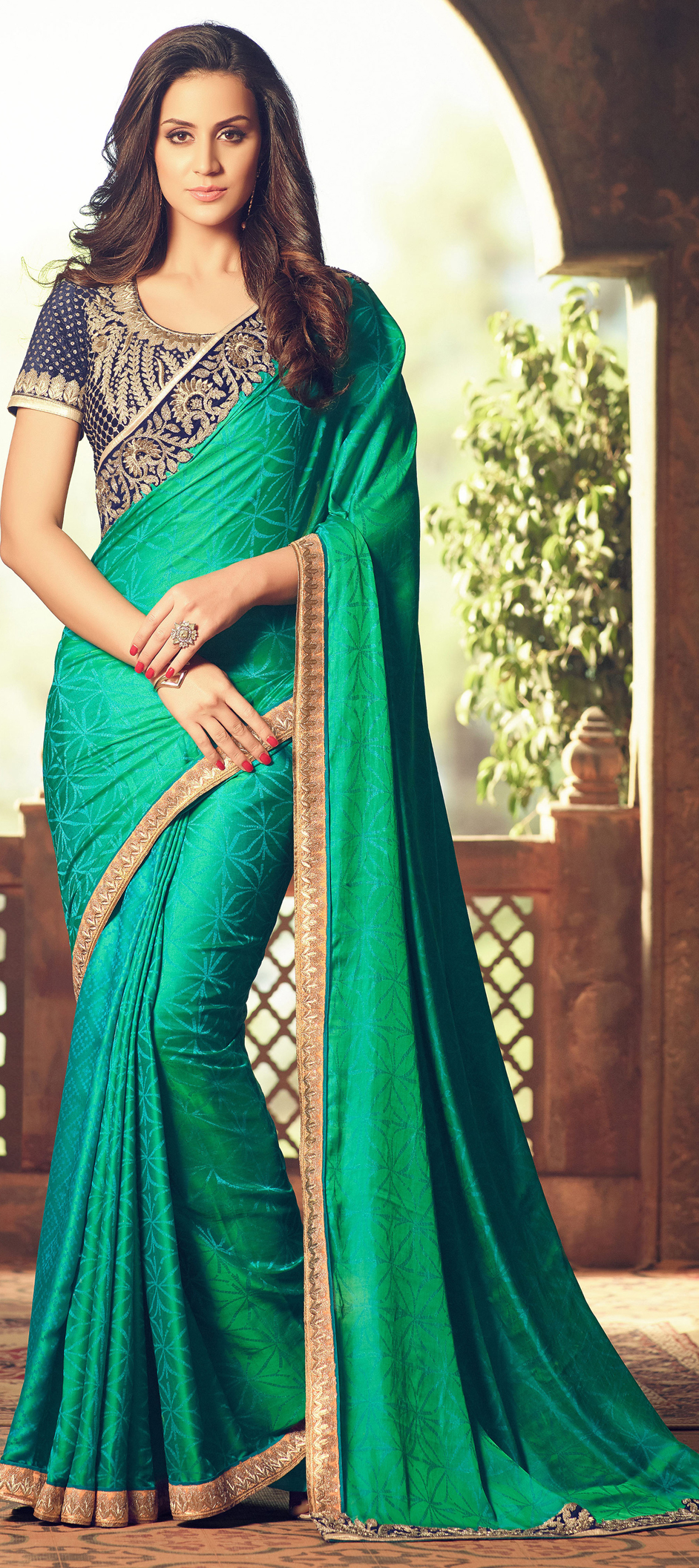 #2 Kantha
A traditional stitching style that is commonly practised in Odisha and Bengal, Kantha is made by rural women residing in these regions. Initially, kantha work was done on soft sarees and dhotis, with the thread drawn from the borders of used cloth. Kantha embroidery is known for its simplicity. It often features nature motifs such as flowers, animals and birds. Kantha work is often adorned on sarees and dress materials but it is not uncommon to see it embellish wall hangings, bed covers and upholstery.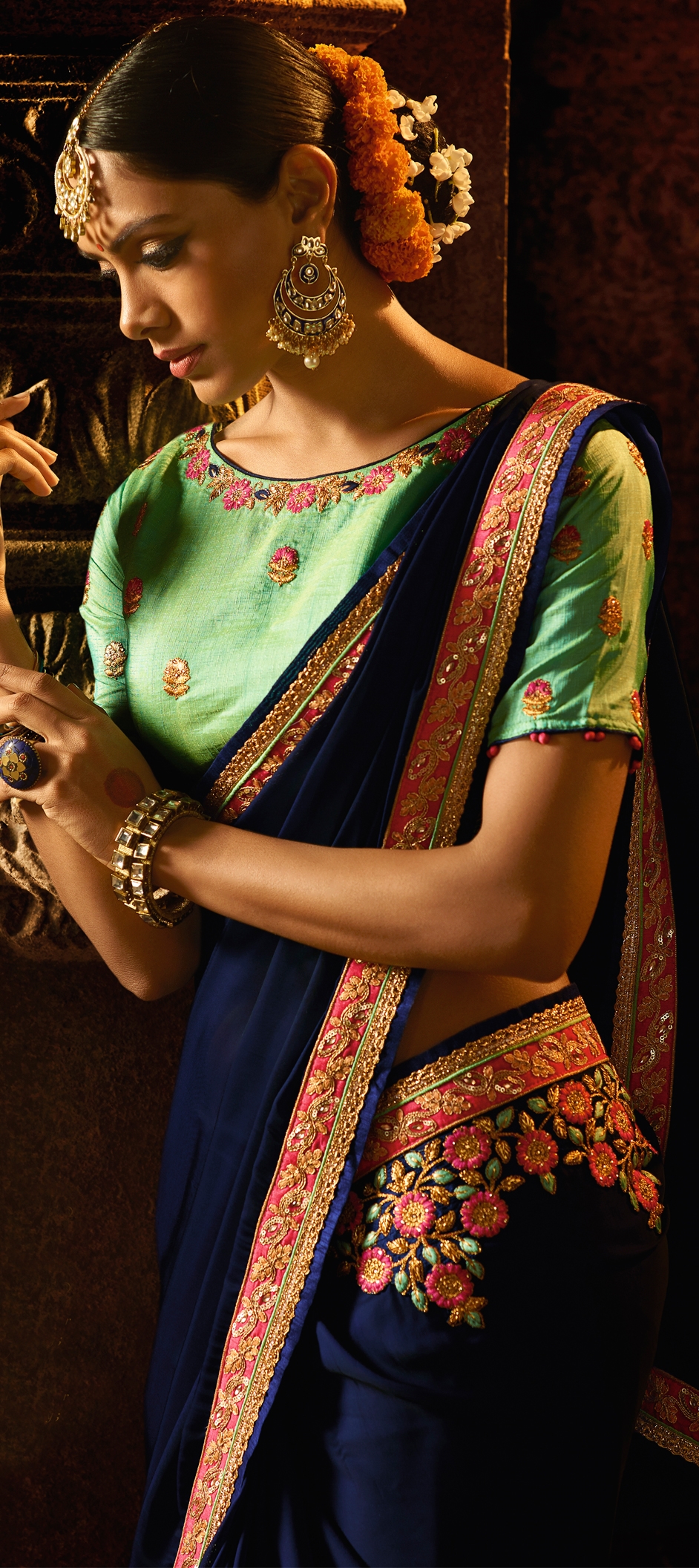 #3 Phulkari
This embroidery form is the second most popular thing to arise from Punjab (after sarson ka saag). As suggestive of its name, Phulkari features various flower motifs. This art form is typically practised by housewives. What makes it unique is that the embroidery is done on the opposite side of the material while the design forms in the front. The material used is either naturally dyed khadi or hand-spun cloth. The contrast created by bright embroidery on light coloured fabric makes the design stand out.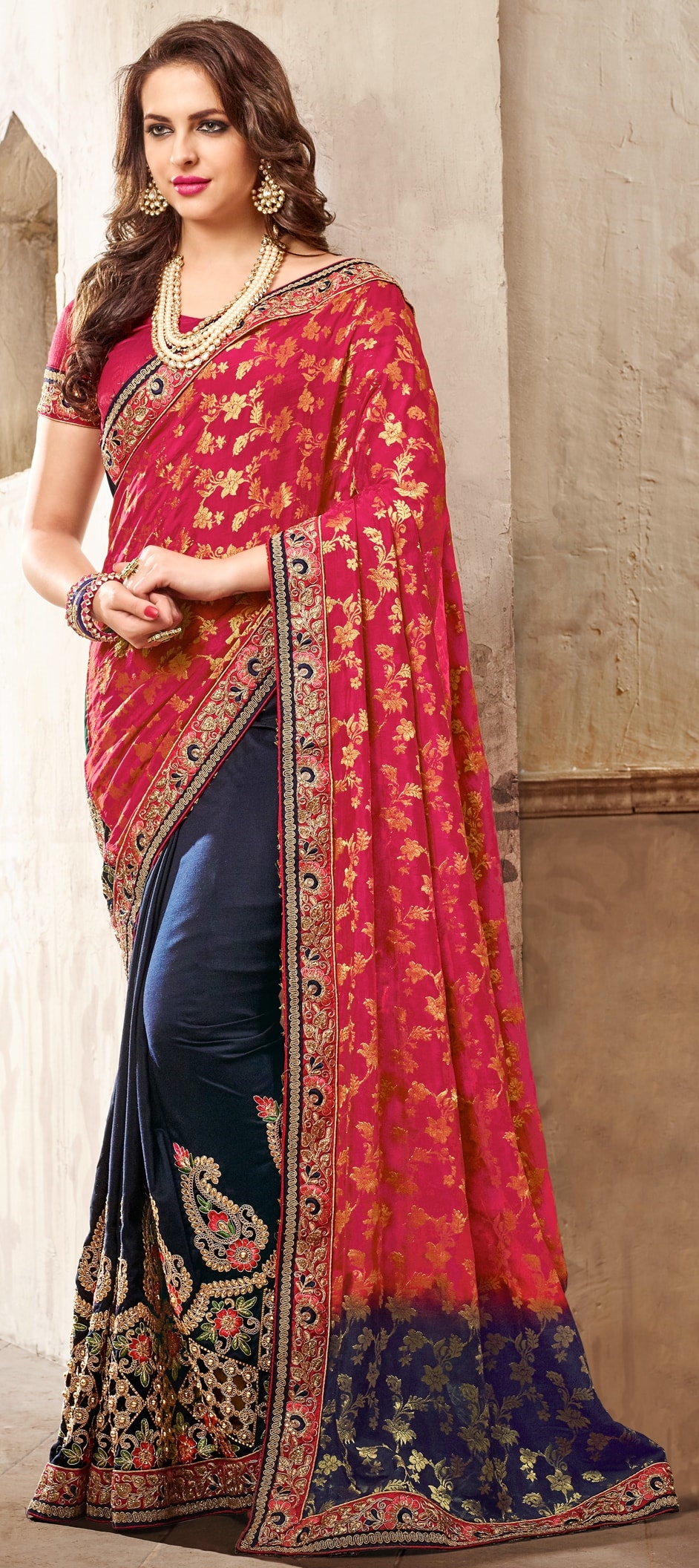 #4 Zardozi
Even though its origins were in Persia, this art form flourished in India during the 17th century during the reign of Mughal Emperor Akbar. In its original form, silver and gold threads along with precious stones and pearls were used. This rich embroidery form was stitched on rich silks and plush velvets. Zardozi was worn by royalty of that period. Today, silk threading and copper wire with gold and silver polish still adds a royal feel to the Zardozi. Many brides love wearing Zardozi on their wedding day, especially as sarees and lehengas.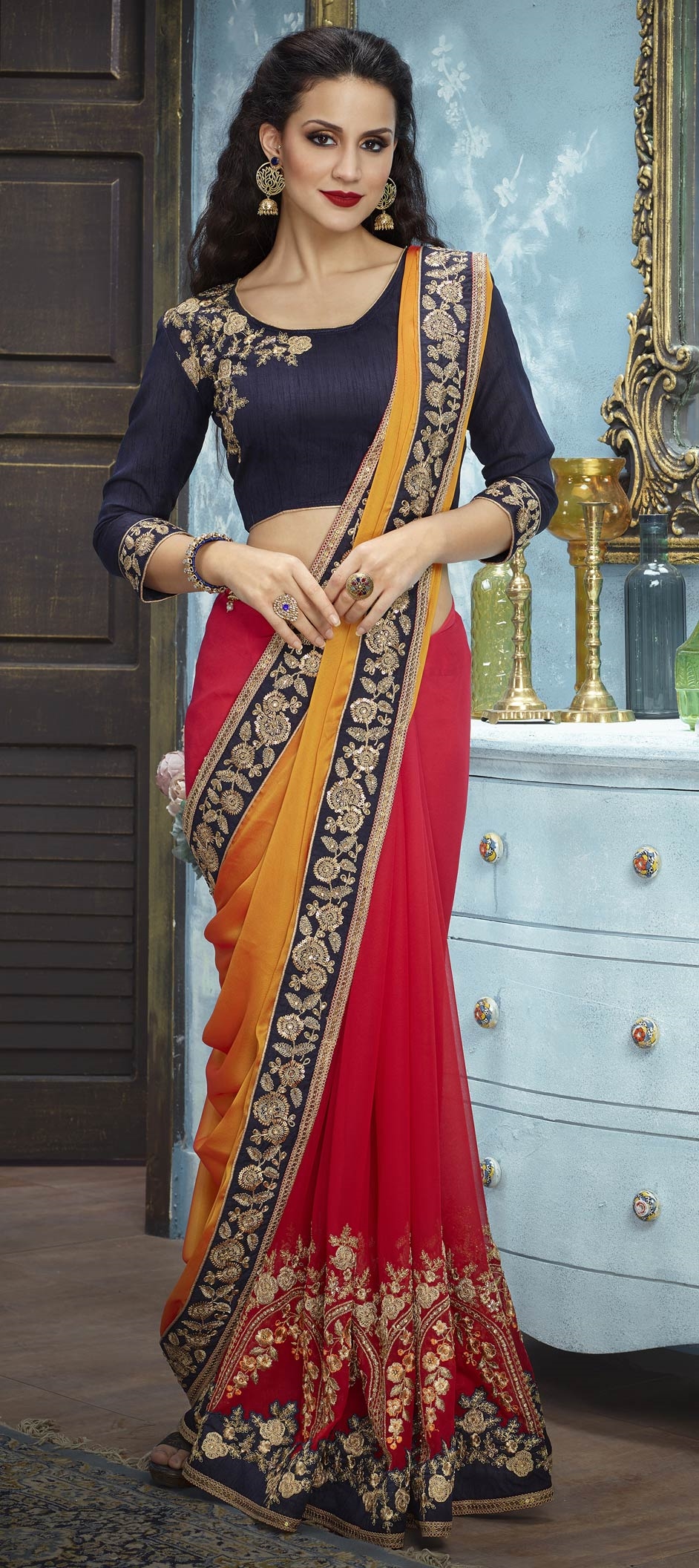 #5 Kashidakari
This beautiful Kashmiri embroidery emerged under the benefaction of Mughal and Persian rulers. Even though how this stitch form originated is unknown. According to legends, a Persian Sufi saint carried this skill with him and taught it to craftsmen in Kashmir. What started as a craft soon became a source of income for farmers during harsh winters. Kashidakari embroidery features the flora of the scenic locality in Kashmir. Designed with chain stitches, Kashidakari is conducted on wool and silk.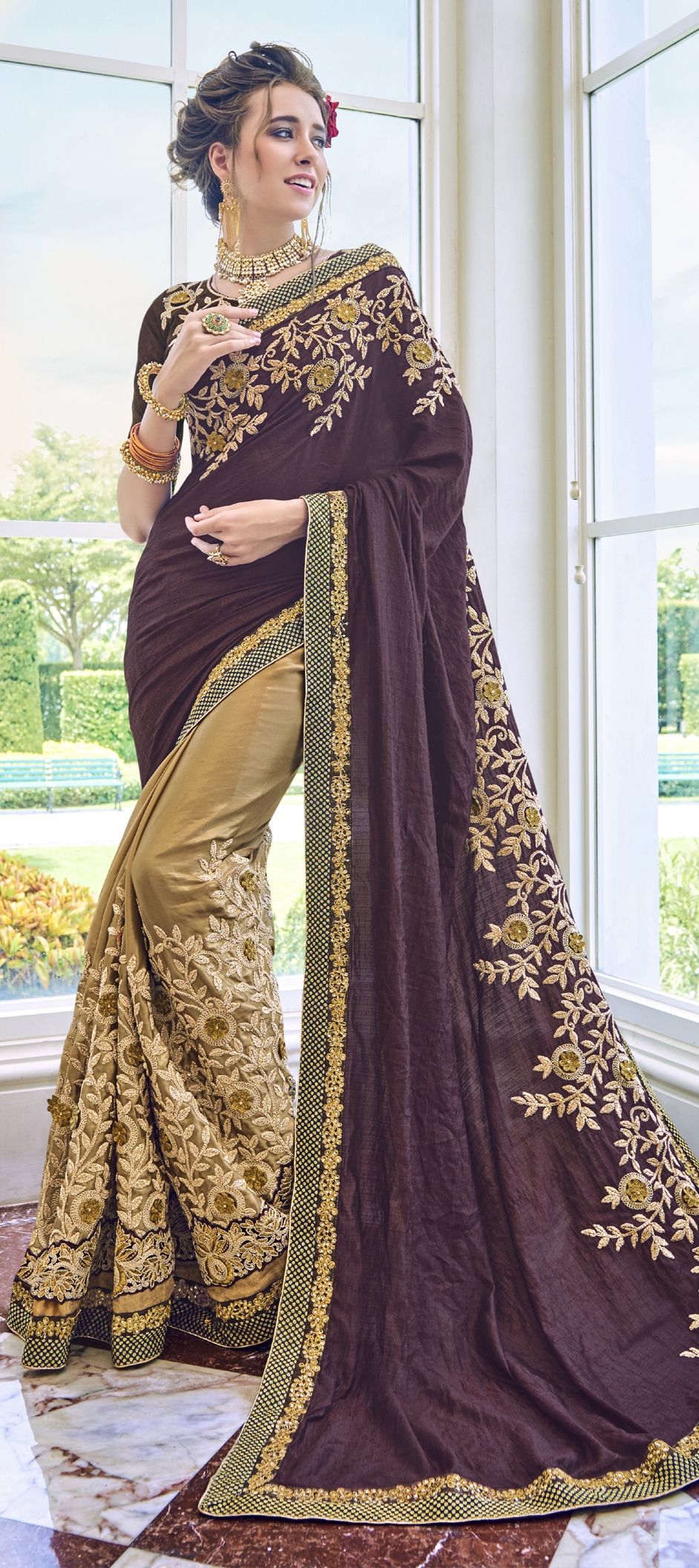 To shop for your Kantha, Kashidakari, Phulkari, Chickankari or Zardozi embroidered sarees, visit Indian Wedding Saree today.