Wedding lehengas are the most preferred attire for bridal wear. Upon reading its description, it seems like a simple choli or blouse with a long skirt and dupatta. But a wedding lehenga is anything but simple!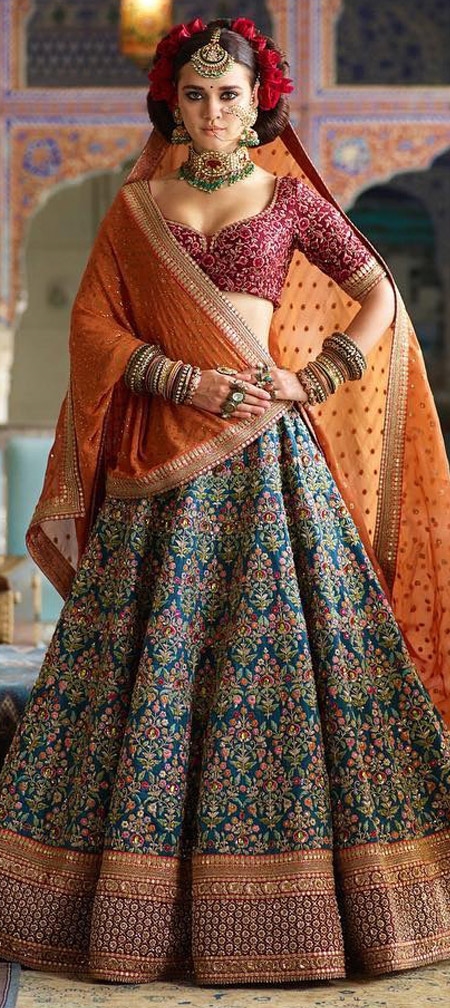 Your wedding lehenga is fashionable, beautiful and regal attire. It's constructed from gorgeous materials like satin, georgette, velvet, taffeta and silk. It receives many special types of embroideries and embellishments, not to mention impeccable designing. Unlike bridal lehengas of yesteryear, wedding lehengas of today have advanced past the typical red and maroon shades that are characteristic of bridal wear.
If you're a bride-to-be and are hoping to look nothing less than spectacular, then consider the following trendy wedding lehengas:
1. The A-Line Lehenga
The elegant A-line lehenga as the name reveals, looks like the letter 'A'. This shape is broad along the length and is narrow or form-fitting at the waist. This type of lehenga is perfectly suited for a pear shaped body type. This design combines elements of modern design and traditional charm.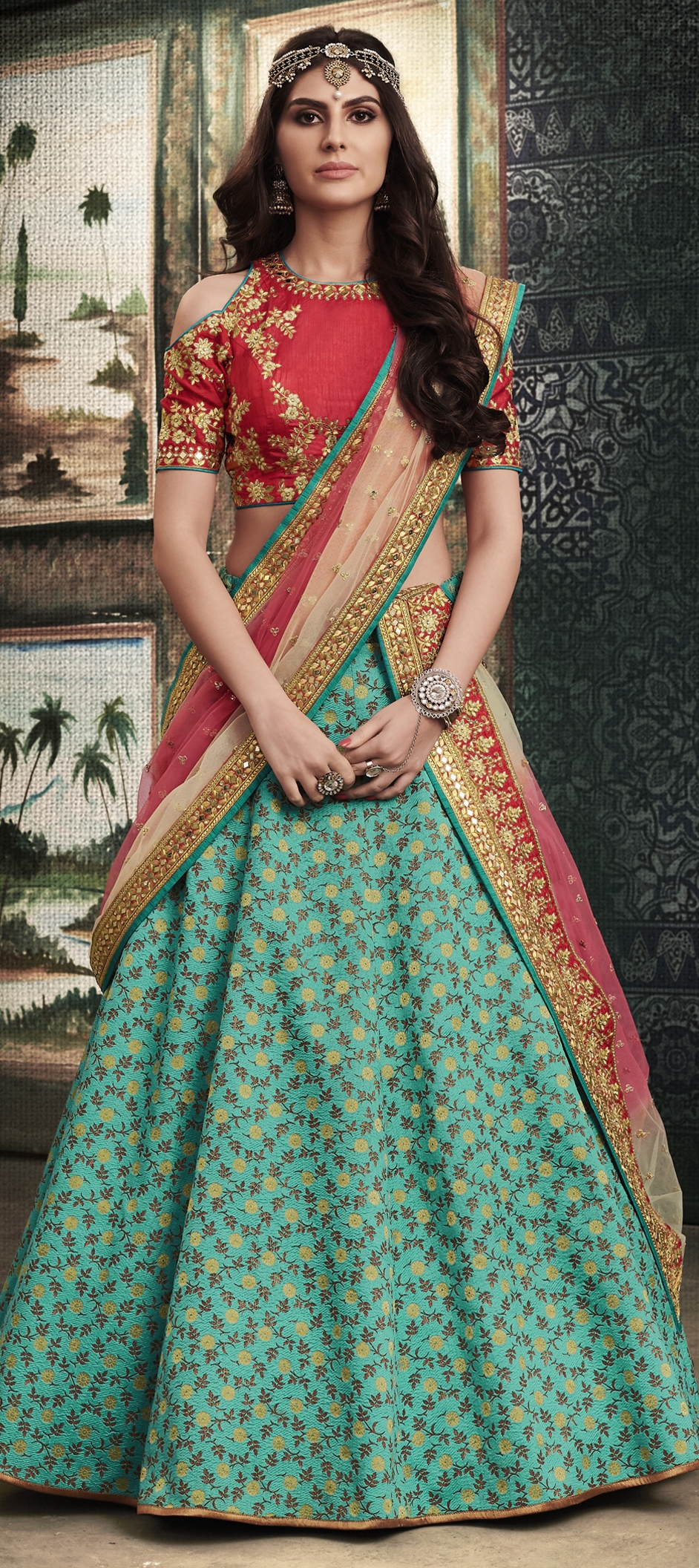 2. Panelled Lehenga
In a panelled lehenga, much attention and detailing is given to the skirt. It consists of layers of fabric with embellishments and embroideries. The panelling effect is created when horizontal panels are vertically attached to the skirt. This helps to further enhance the look of this lehenga. Often, contrasting coloured fabrics are sewn into the panel which creates a spectacular effect when walking.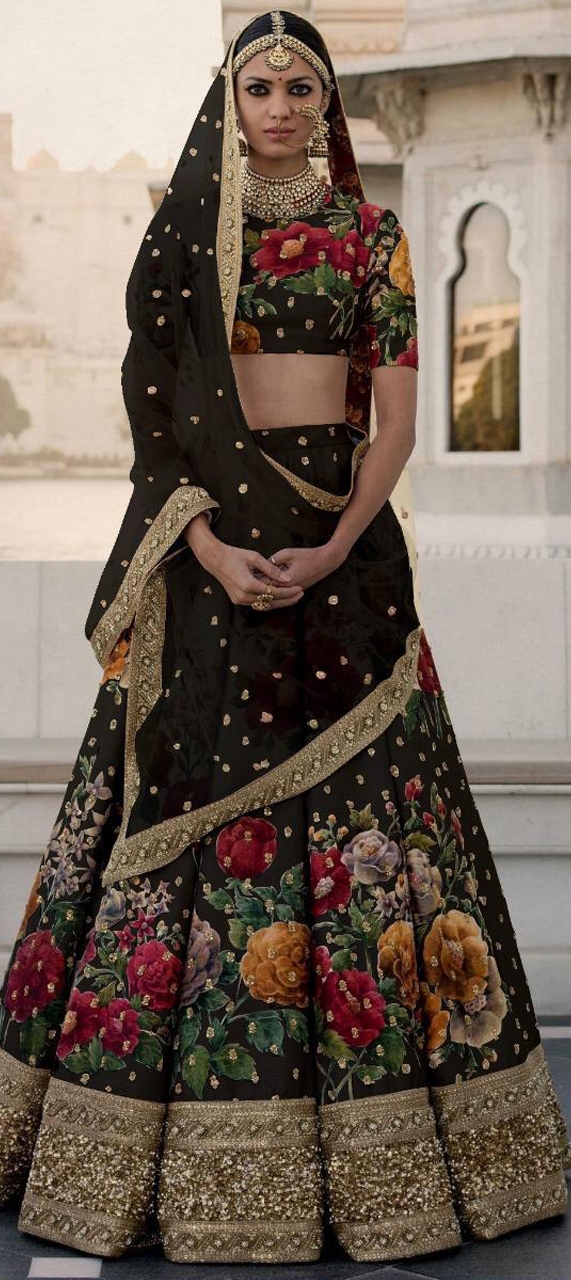 3. Circular Lehenga
Circular lehengas are dramatic. They form a complete circle around the hem. While walking, it actually looks you're floating. Circular lehengas are long and made from flowing fabrics such as silk and georgette. The lehenga is made by placing pleats at the waist which ends up creating a circular form at the hem. This shape lehenga is ideal for body types that are shaped like a cone.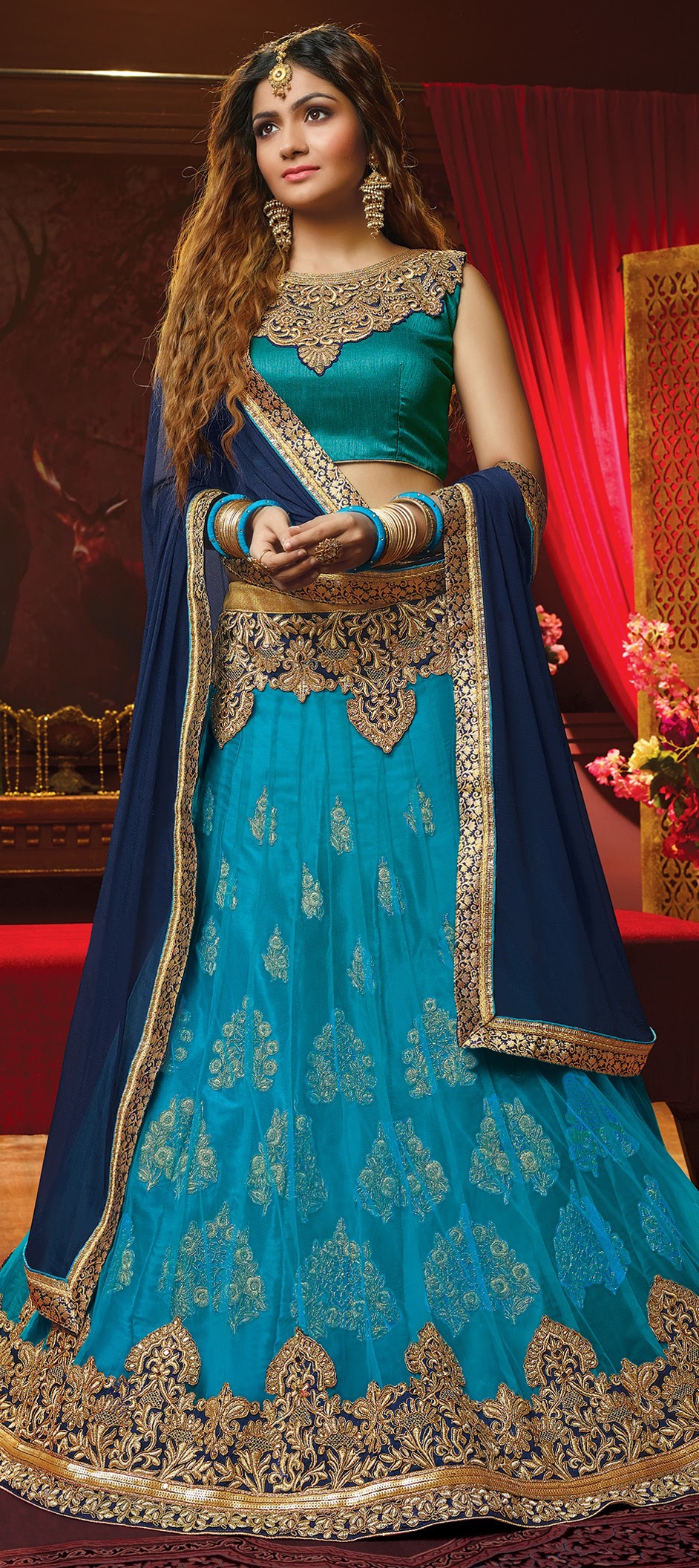 4. Mermaid Lehenga
The shape of this elegant lehenga is shaped like a mermaid's tail. The skirt is form-fitting at the waist and hips and widens or flares out at the calves much like a fish tail. If your body shape is straight or hourglass shaped, you will look beautiful in this type of lehenga.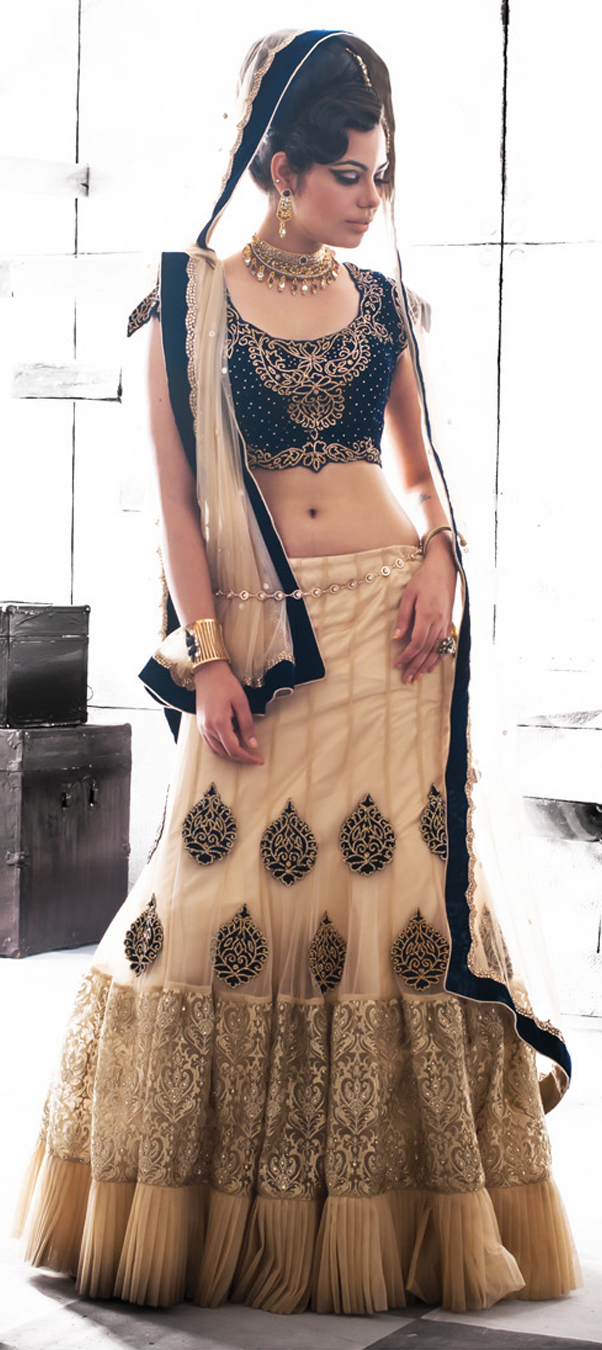 To shop for your wedding lehengas now, visit Indian Wedding Saree today.