Are you planning to wear a designer sherwani to your wedding? For time immemorial, the sherwani has been "the" outfit of choice for many royals, nobility and upper classes. This attire is also preferred for weddings, receptions and other cultural gatherings.
Like most fashions, the sherwani is often subject to many style and design innovations particularly by high fashion designers like Sabyasachi and Manish Bahl.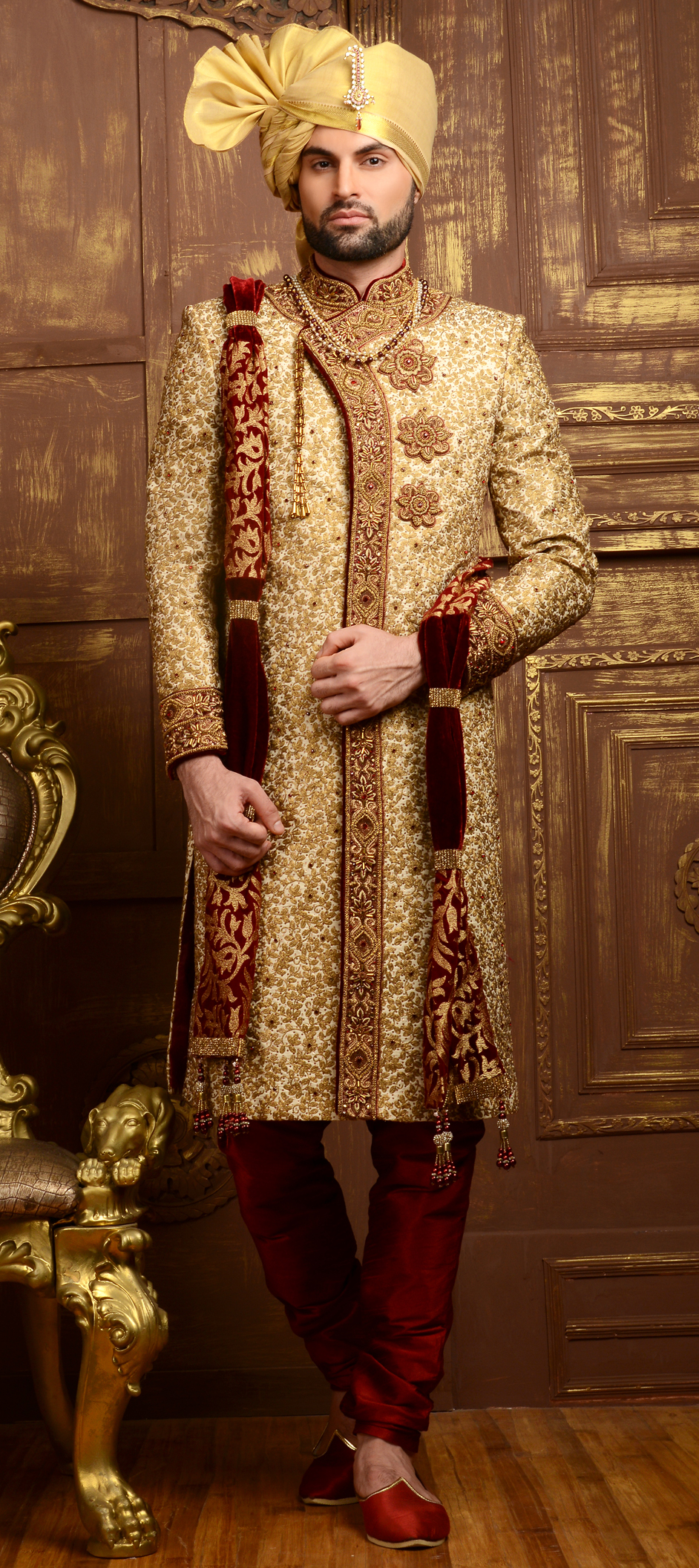 Do you want to sport a trendy look for your wedding? Consider these latest four designer sherwani trends:
Trend #1: Bold and Dark
Dark and bold hues are ideal for winter weddings. This year, you can expect to see many variations of blue and black, meant to provide a sizzling contrast to the colourful festivities of your wedding day.
In addition to the dark hues, you will see gold hints on the sherwani as well as the dupatta. In fact, don't be surprised to see gold thread embroidered dupattas which are best suited for darker sherwanis. The effect is a definite head turner!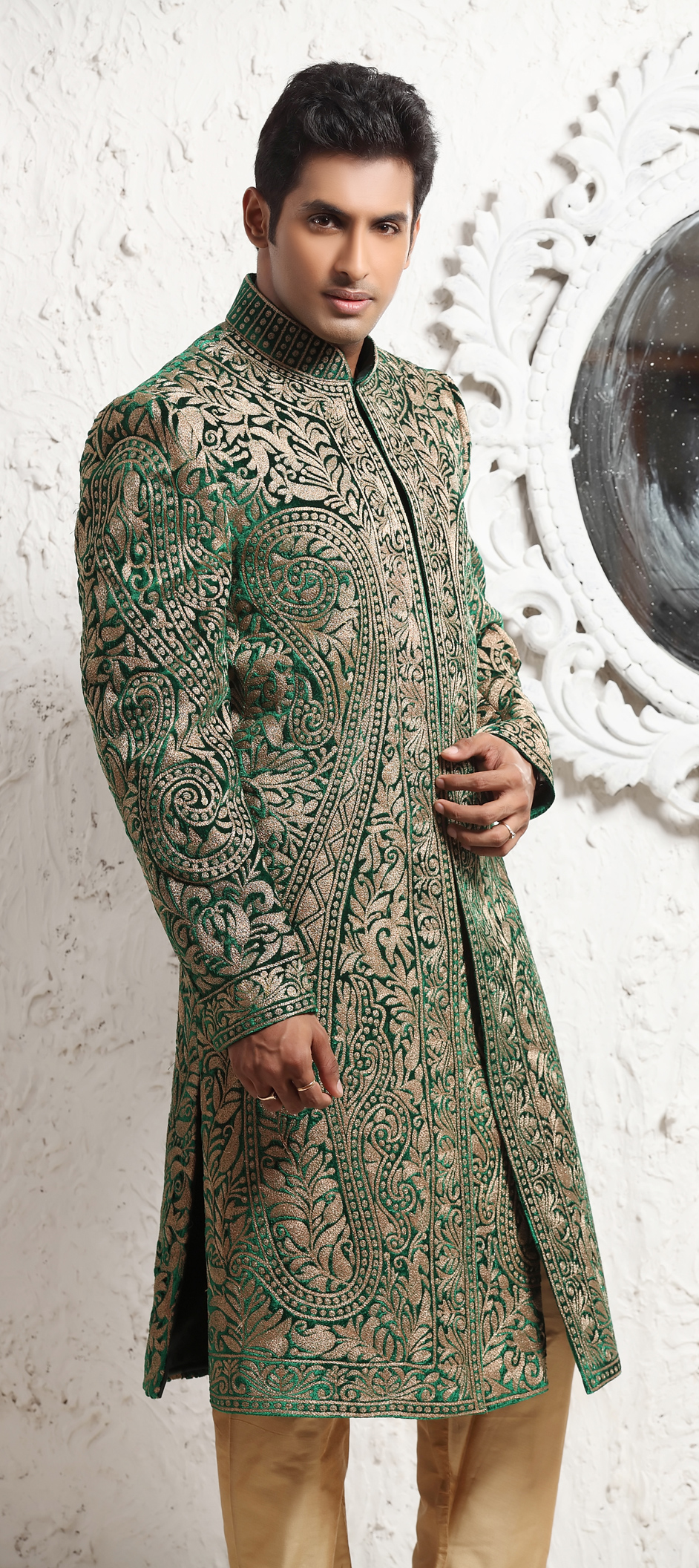 Trend #2: Soft Pastels
Grooms who want to stand proudly matching with their bride's outfit, pastel sherwanis are also a big hit this season. These will be understated yet subtle, ideal for day weddings. You will see colors like mint green, cream, butter yellow and pale pink in men's sherwanis.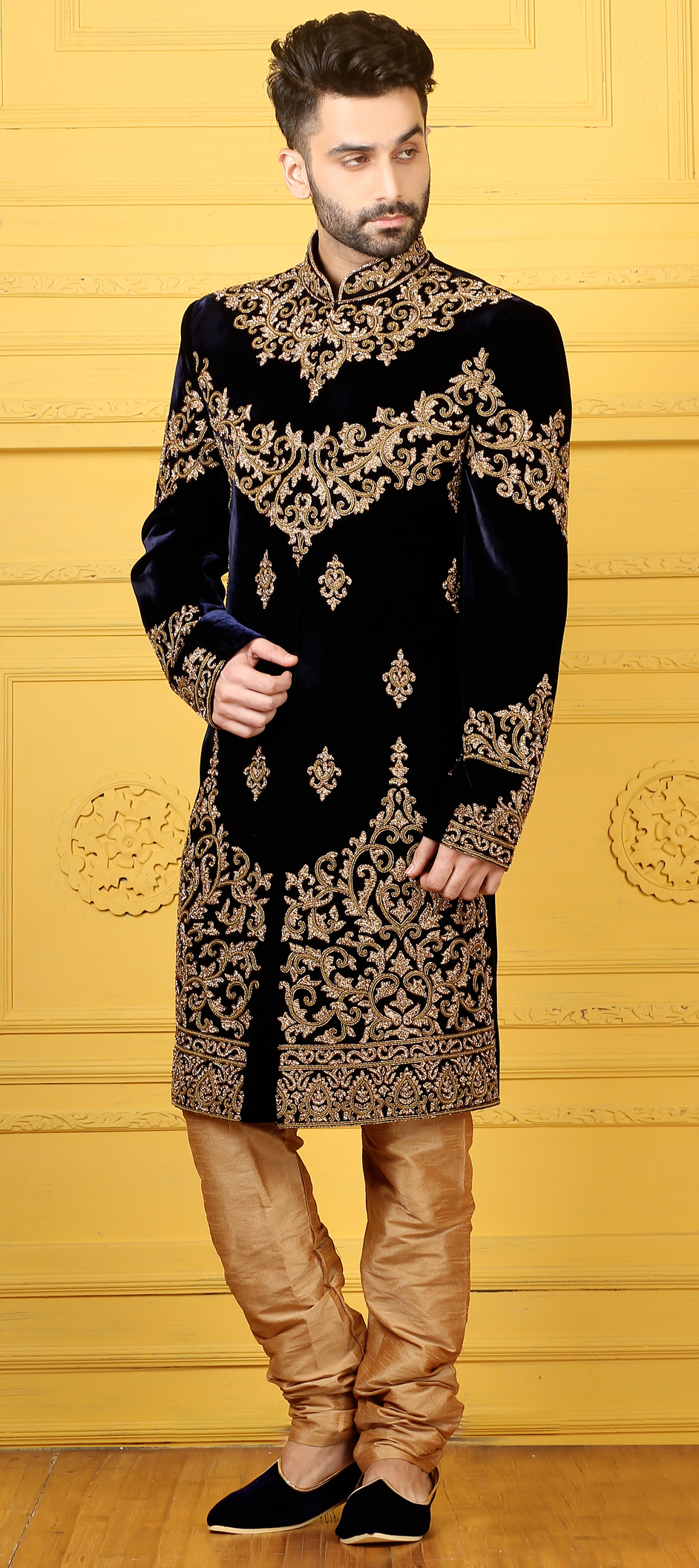 Trend #3: Flashy Dupatta
We're all used to seeing women sporting flashy dupattas, but get ready to see the same fashion trend in men's wear. Sherwanis with flashy dupattas are a great way to flaunt your outfit. This trend favours embroidery work, velvet materials, zari borders and vivid colors like emerald green. This type of dupatta will be worn with a solid colored designer sherwani.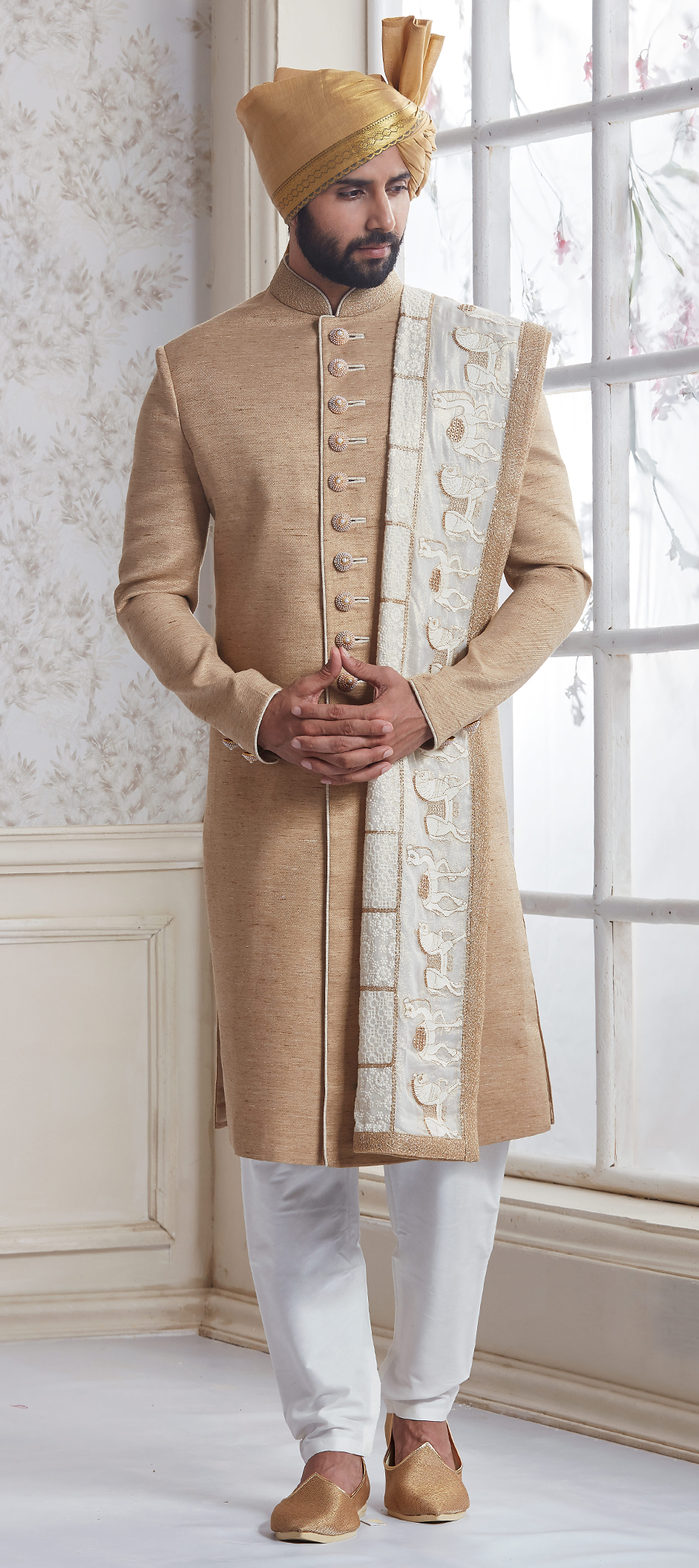 Trend #4: Monochrome Look
Monochrome sherwanis are designed to bring out your inner confidence. Everything ranging from the footwear, dupatta, juttis to the accessories will be in the same color. When you wear this sherwani to your wedding, be prepared for compliments because you'll definitely stand out in the crowd.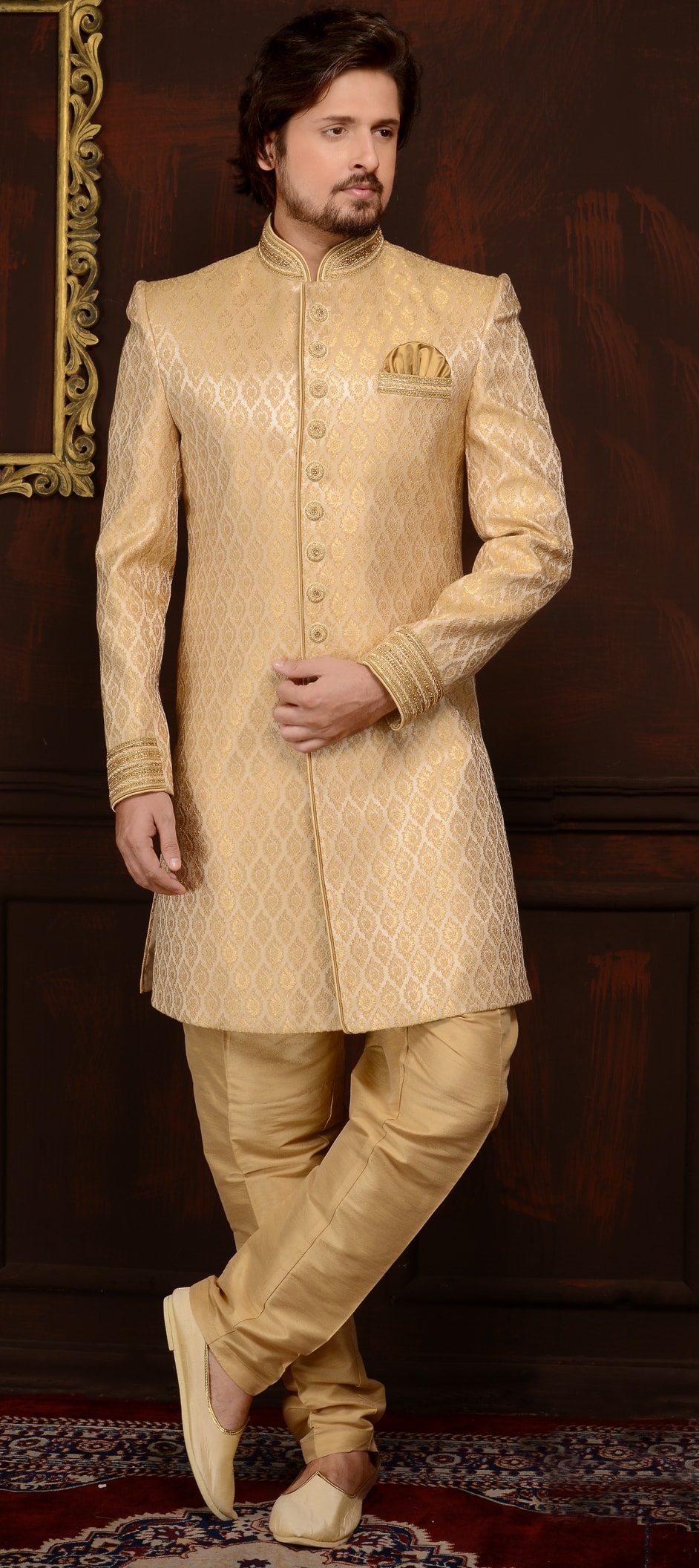 To shop for any of these designer sherwani trends, please visit Indian Wedding Saree.