Wearing an artificial tattoo is no big deal; the most wonderful thing is that even if you don't have anyone to help you, you can actually wear it all on your own, unless you want to get it on a place where your hands are unable to reach (like your back or at the back of your thighs, where you can't see). In such case surely you would need help of someone.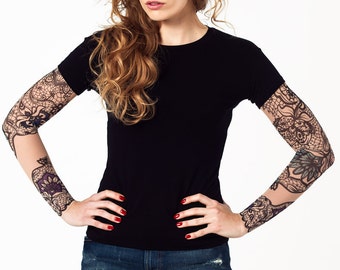 If you want to wear an artificial tattoo on your shoulder, arms, wrists, waist, belly, thighs, calves or feet, you can easily make it without anyone's help. Here are some of the ways that teach you how to wear an artificial tattoo:
1) The first thing that you need to do is buy the tattoo that you wish to wear; visit a good e-store that is into such tattoos and pick up all the designs that you like. The good thing is that most of the artificial tattoos are quite cheap or affordable and hence you are not expected to shed off a lot of money from your pockets.
2) Now, peel off the plastic coating that protects the tattoo; you need to be extremely careful when you do this; there are a lot of people who damage or destruct the design of the tattoo, just because of their hasty behavior. Don't haste – take your own sweet time to peel off the plastic covering.
3) Once you decide where you want to wear the artificial tattoo, the next thing that you need to do is clean the area with a soft wet cotton ball. Clean the area thoroughly so that no sweat or dirt is left at the place where you are planning to stick it.
4) Now place the tattoo face-down on the selected or chosen area. This is something that you need to do carefully, again. This may damage the size and design of your tattoo, if you don't keep the sticker firm on the skin.
5) If you have a sponge, you would need it for this step. You need a damp cloth or sponge (but not a soaked one) to press the tattoo on your skin. Keep doing this for a few moments.
6) Now, hold the damp cloth or sponge in the same position for around 60 seconds.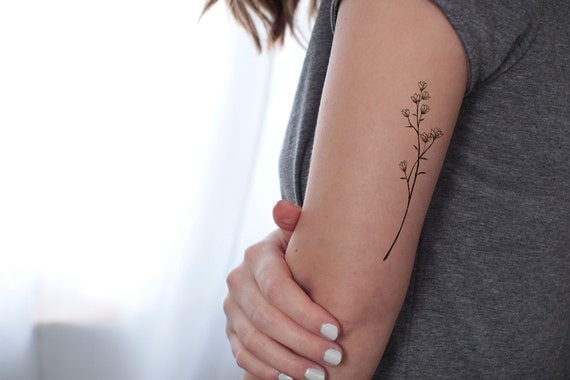 7) Take off the damp cloth or sponge from the area.
8 ) Now, gently take off the paper to allow the tattoo design to stick onto your skin.
9) Leave the tattoo to dry for around one complete minute.
10) Congratulations; you have a temporary tattoo!
Follow these top 10 tips to look glamorous in parties. The best thing is that the artificial tattoos looks magnificent with traditional attires like Designer Saree and Salwar Suits. When wearing traditional attires you can stick tattoos on arms, neck, back and navel. Visit Indian Wedding Saree store to buy magnificent collection of artificial Tattoos in attractive designs and shapes and be a style diva.